One bedroom apartment for sale in Strovolos near Perikleous
ΔΙΑΜΕΡΙΣΜΑ ΕΝΟΣ ΥΠΝΟΔΩΜΑΤΙΟΥ ΣΤΟΝ ΣΤΡΟΒΟΛΟ ΚΟΝΤΑ ΣΤΗΝ ΠΕΡΙΚΛΕΟΥΣ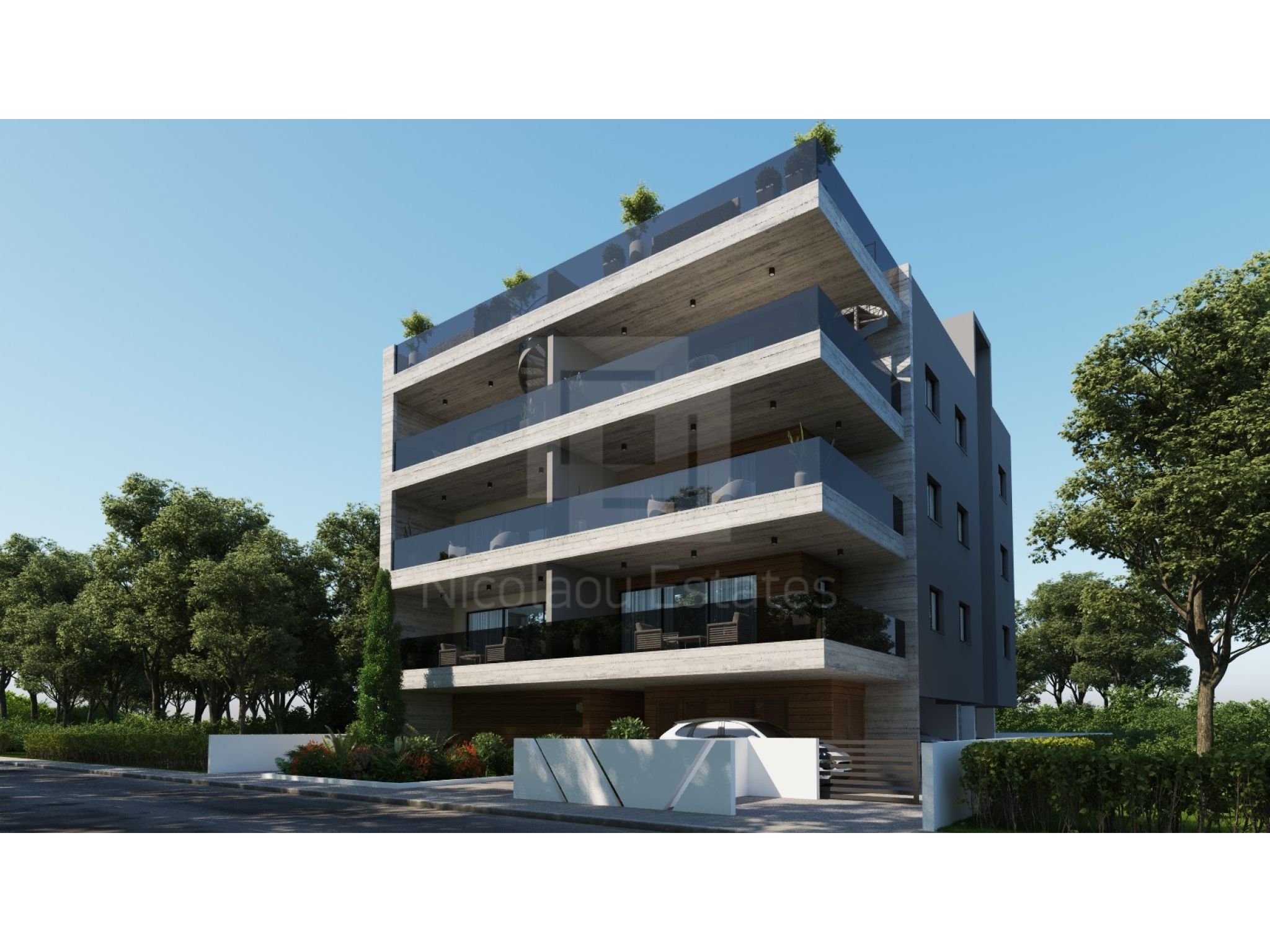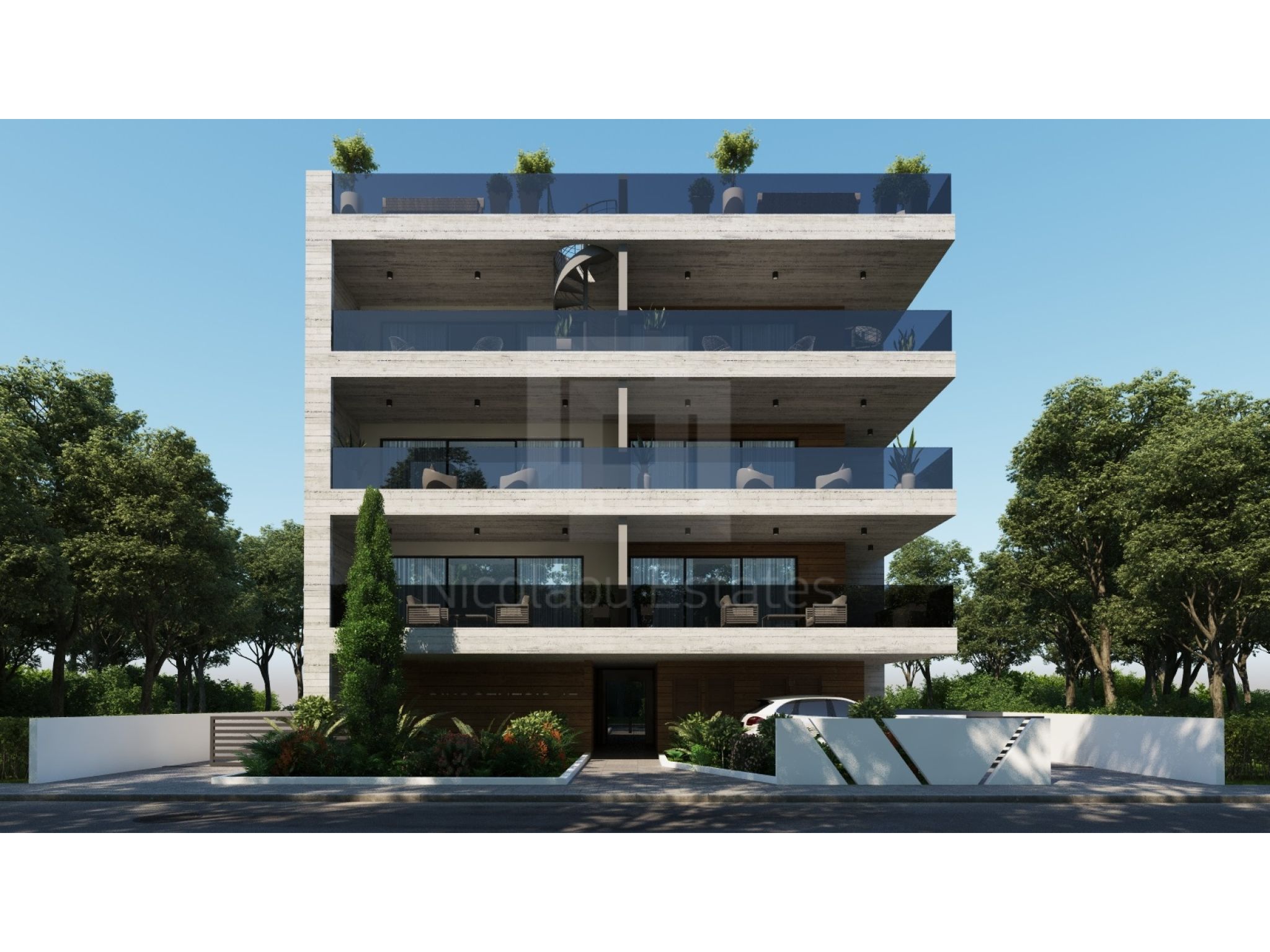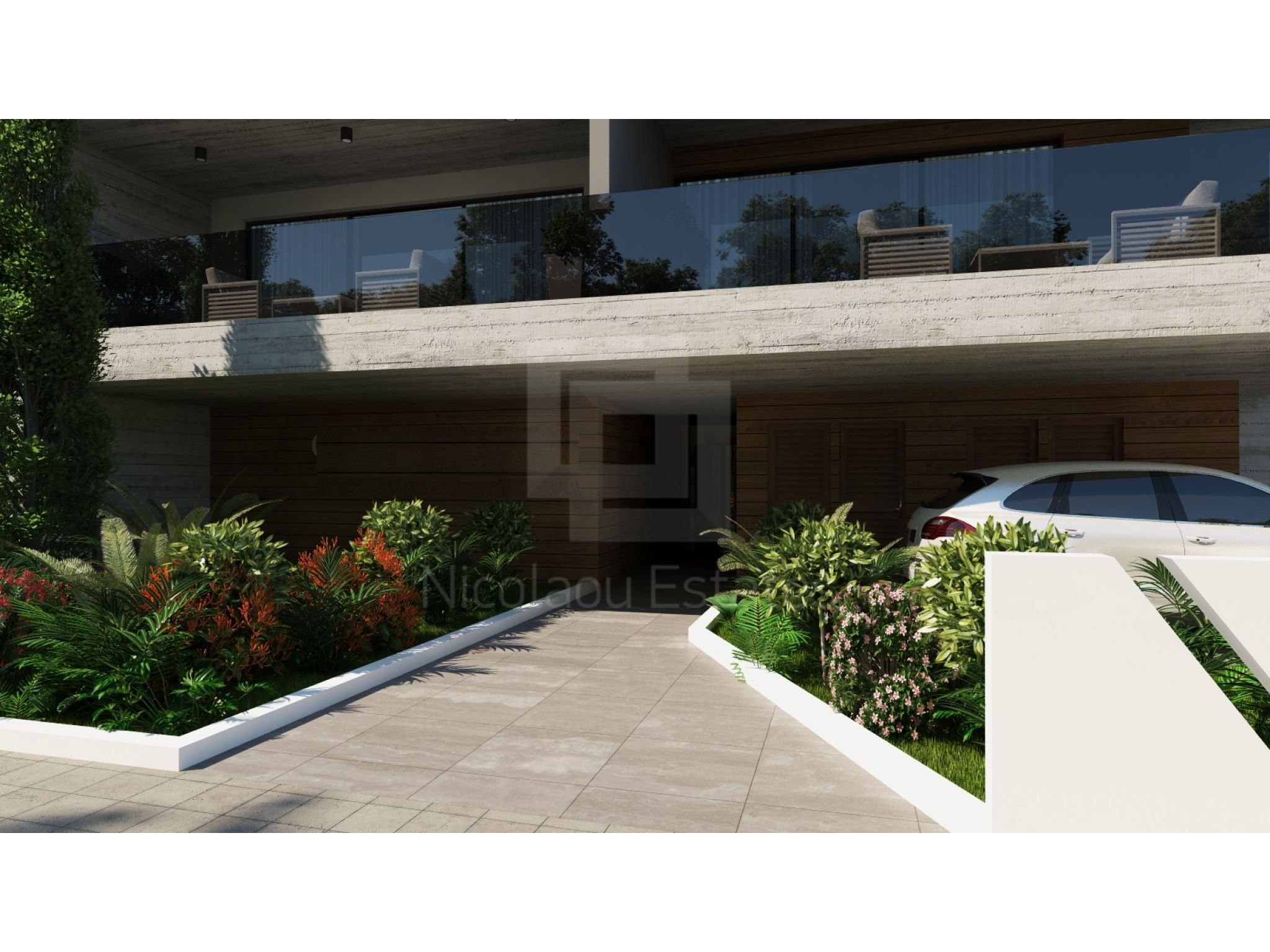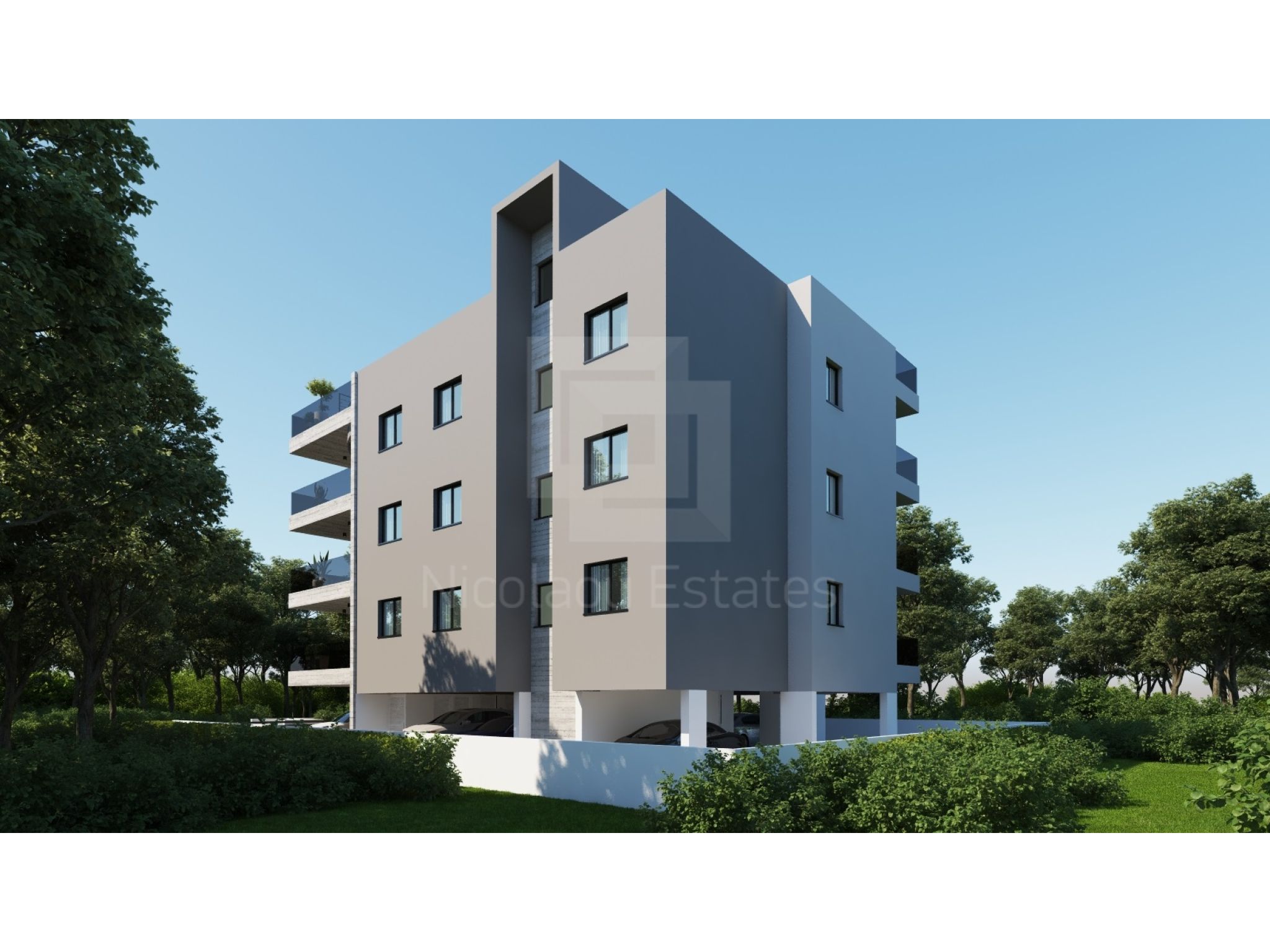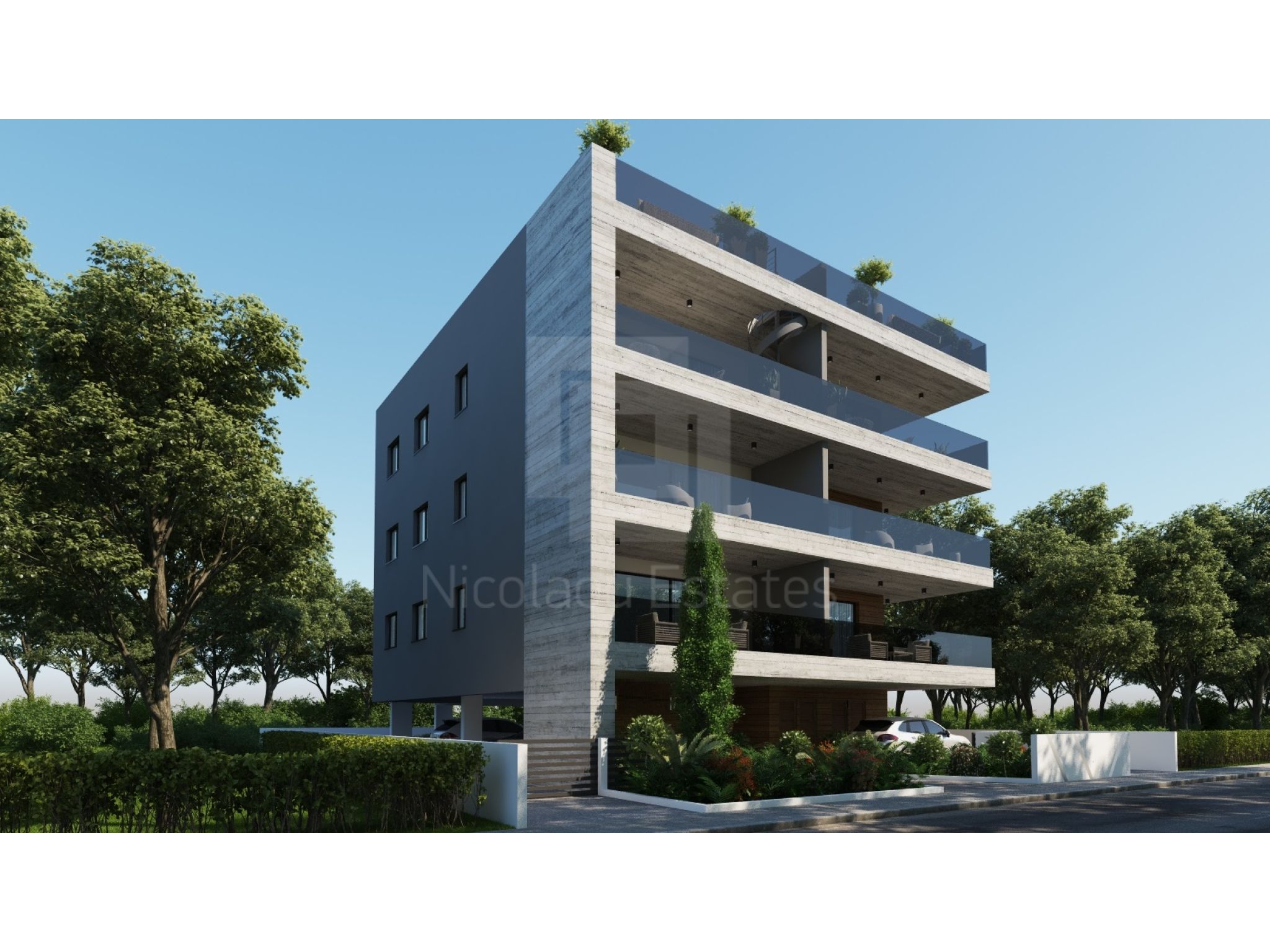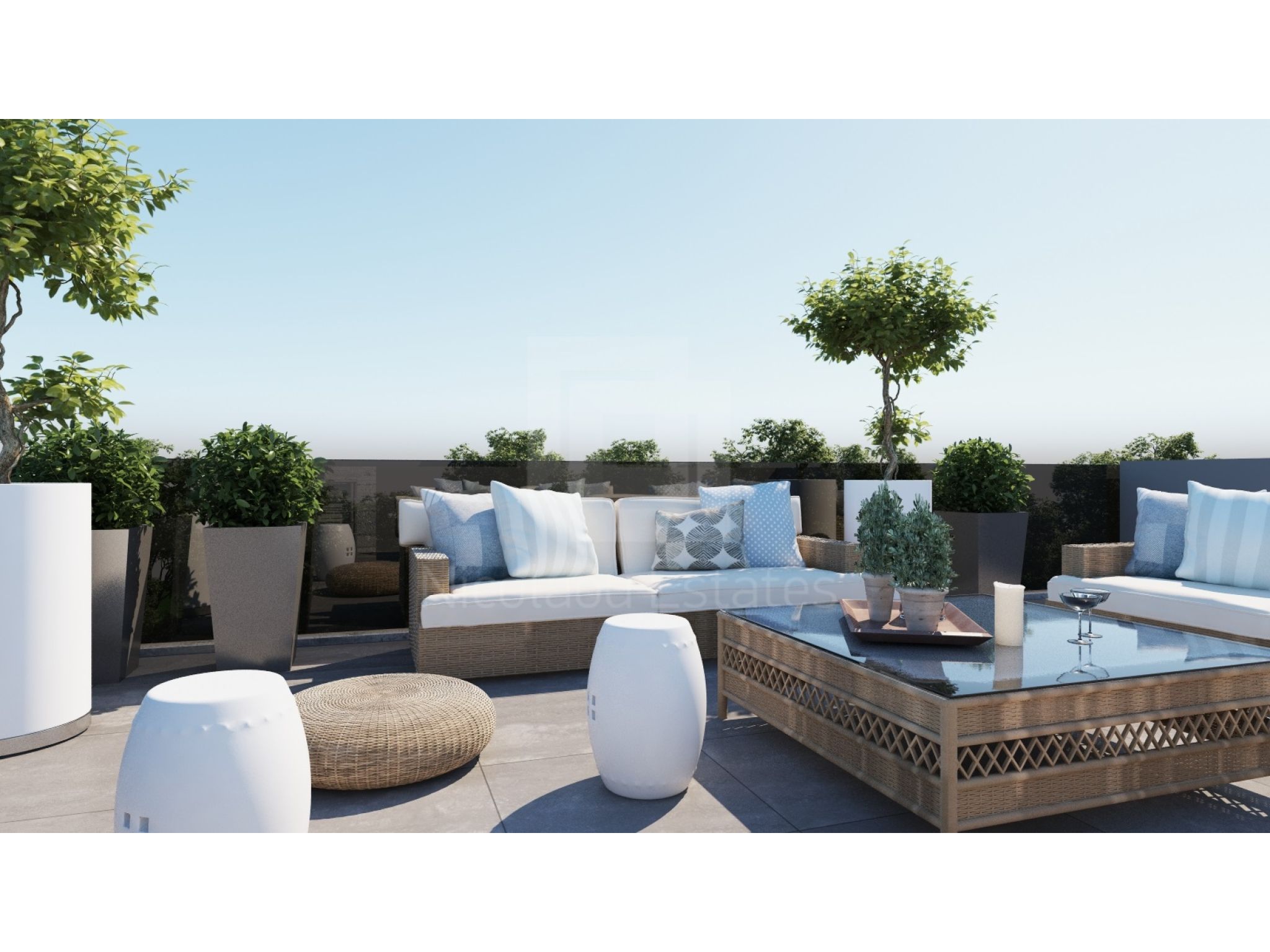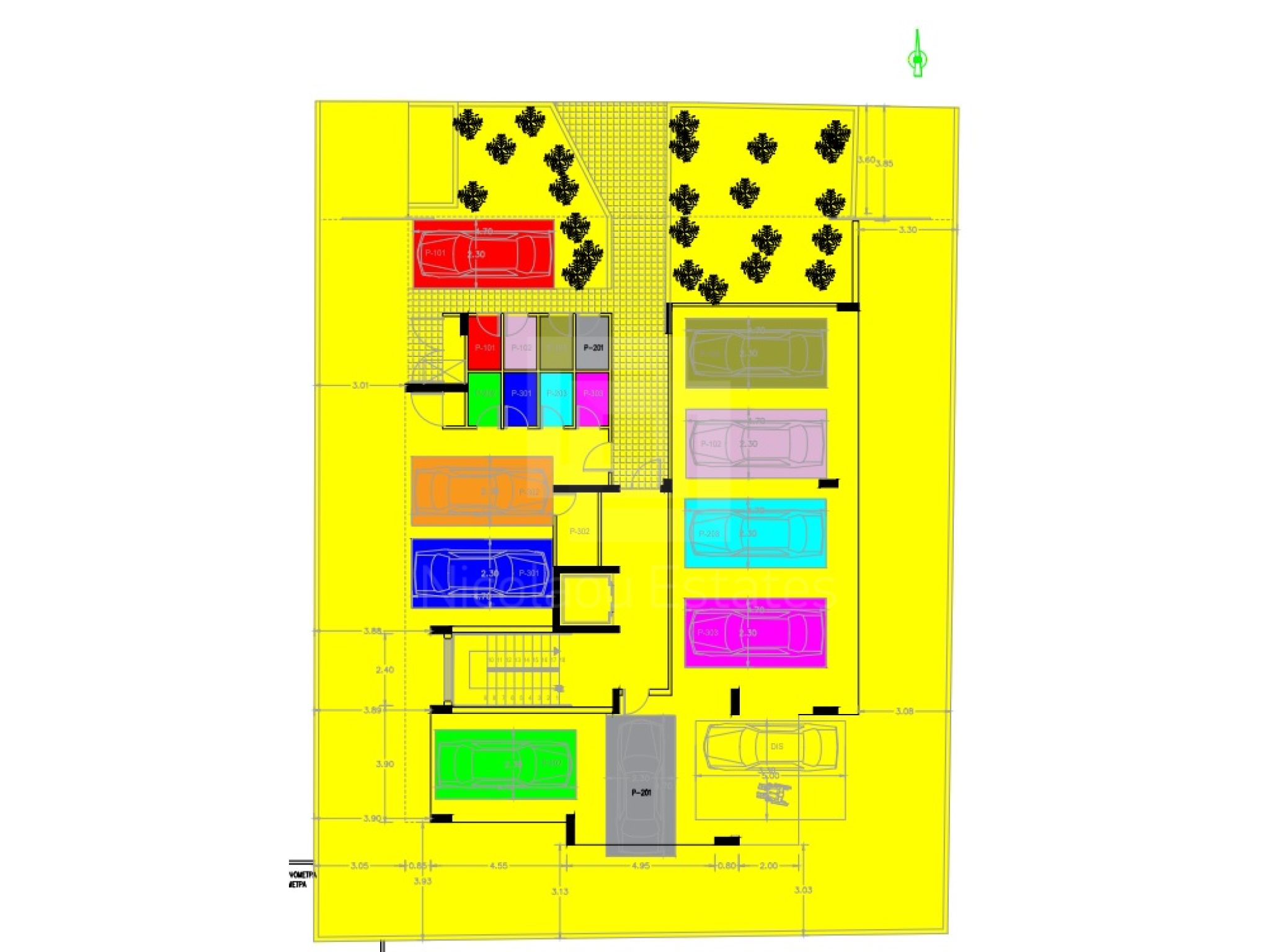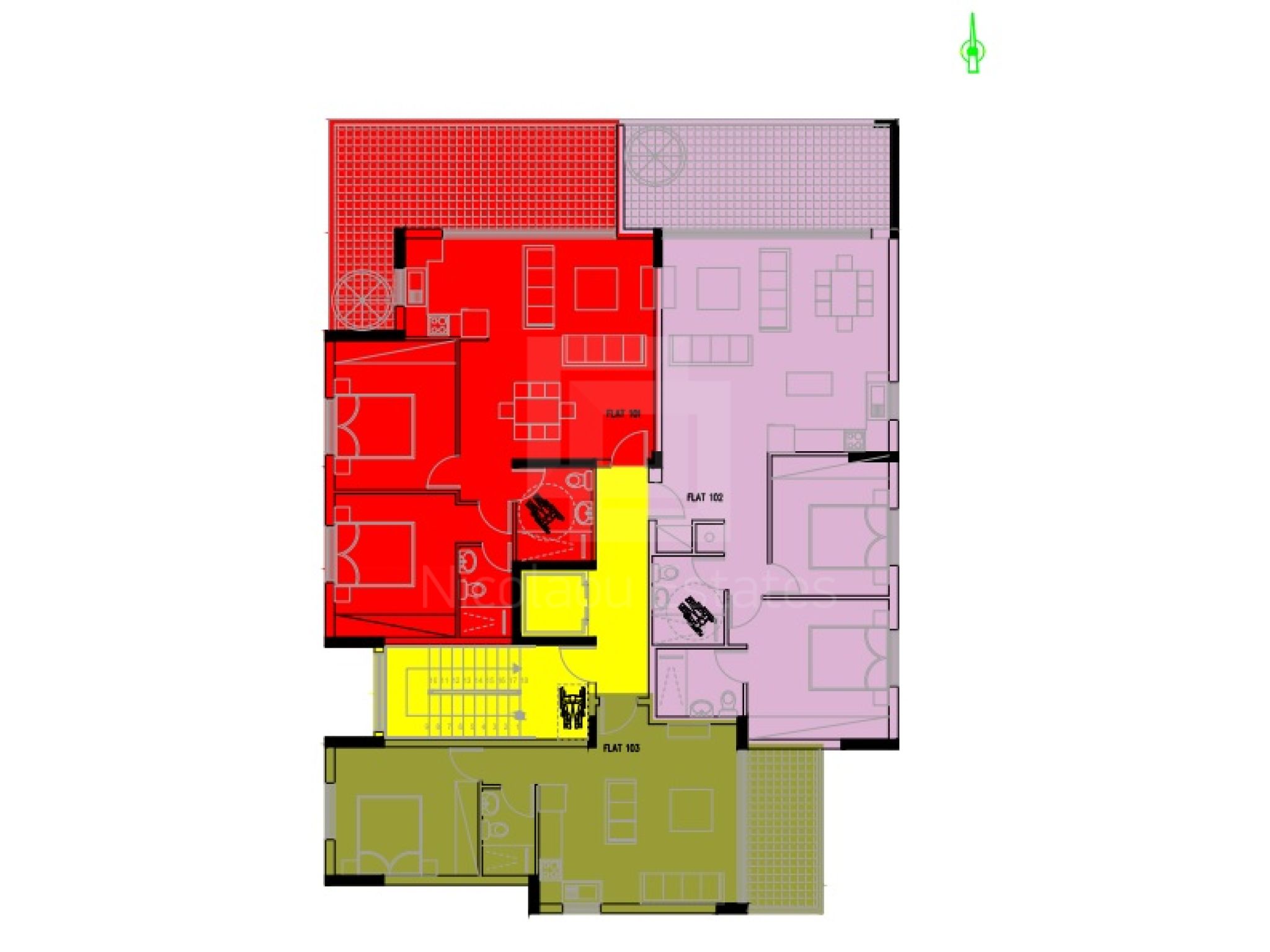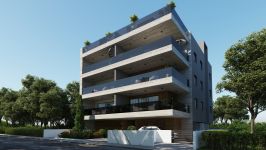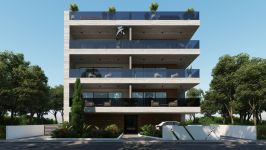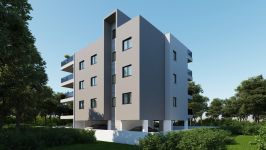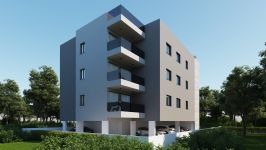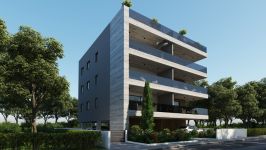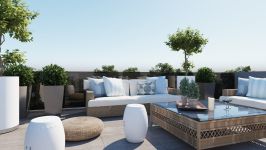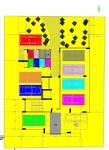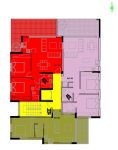 Total Floors:
3 (Floor No.: 1)
29
2
245
Completion Date:
DECEMBER 2023
Covered Internal Area:
50 m2
Download 9 property images
DESCRIPTION
The project is located in one of the most privileged areas in Strovolos near the shopping center of the city and consists of 9 luxury apartments. Each floor consists of two two-bedroom apartments and one one-bedroom apartment.
Each apartment has its own parking space and storage space while the two bedroom apartments on the 3rd floor also have their own roof garden.
This apartment is located on the first floor and consists of a living room with a dining area, an open plan kitchen, one bedroom and a bathroom.
SPECIFICATIONS:
- There are provisions for air conditioners in each room and provision for electric wall heaters
- 1 covered parking space
- 1 storage
---
Το έργο βρίσκεται σε μια από τις πιο προνομιούχες περιοχές στον Στρόβολο κοντά στο εμπορικό κέντρο της πόλης και αποτελείται από 9 πολυτελή διαμερίσματα. Ο κάθε όροφος αποτελείται δύο διαμερίσματα των δύο υπνοδωματίων και ένα διαμέρισμα ενός υπνοδωματίου.
Κάθε διαμέρισμα έχει το δικό του χώρο στάθμευσης και αποθηκευτικό χώρο ενώ τα διαμερίσματα δύο υπνοδωματίου του 3ου ορόφου διαθέτουν και τον δικό του κήπο στην οροφή.
Αυτό το διαμέρισμα βρίσκεται στον πρώτο όροφο και αποτελείται από σαλόνι με τραπεζαρία, ενιαίου τύπου κουζίνα, ένα υπνοδωμάτιο και ένα μπάνιο.
ΤΕΧΝΙΚΑ ΧΑΡΑΚΤΗΡΙΣΤΙΚΑ:
- Υπάρχουν πρόνοιες για κλιματιστικά σε κάθε δωμάτιο και πρόνοια για ηλεκτρικά σώματα θέρμανσης στον τοίχο
- 1 καλυμμένο χώρο στάθμευσης
- 1 αποθήκη
MAIN PROPERTY FEATURES
Brand New
Garage / Designated Parking
Unfurnished
This 1-bedroom apartment in Strovolos, Nicosia is being offered for sale at EUR 125.000 (VAT not included).
Other property suggestions
VL19539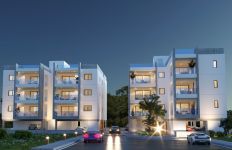 Lakatamia, Nicosia
2 Bed Apartment For Sale
ΜΟΝΤΕΡΝΟ ΔΙΑΜΕΡΙΣΜΑ 2 ΥΠΝΟΔΩΜΑΤΙΩΝ ΜΕ ΦΩΤΟΒΟΛΑΤΪΚΟ ΣΥΣΤΗΜΑ ΠΡΟΣ ΠΩΛΗΣΗ ΣΤΗΝ ΛΑΚΑΤΑΜΙΑ
EUR 158.000
For internal use only:
50CHPI
VL19448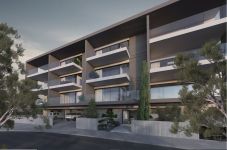 Aglantzia, Nicosia
1 Bed Apartment For Sale
ΔΙΑΜΕΡΙΣΜΑ ΕΝΟΣ ΥΠΝΟΔΩΜΑΤΙΟΥ ΠΡΟΣ ΠΩΛΗΣΗ ΣΤΗΝ ΑΓΛΑΝΤΖΙΑ ΚΟΝΤΑ ΣΤΟ ΠΑΝΕΠΙΣΤΗΜΙΟ ΚΥΠΡΟΥ
EUR 120.000
For internal use only:
50CHPI
VL19365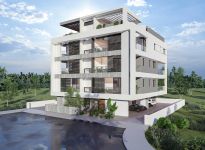 Strovolos, Nicosia
1 Bed Apartment For Sale
ΔΙΑΜΕΡΙΣΜΑ ΕΝΟΣ ΥΠΝΟΔΩΜΑΤΙΟΥ ΠΡΟΣ ΠΩΛΗΣΗ ΣΤΟΝ ΣΤΡΟΒΟΛΟ
EUR 120.000
For internal use only:
50CHPI
VL19261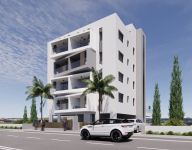 Engomi, Nicosia
1 Bed Apartment For Sale
ΔΙΑΜΕΡΙΣΜΑ ΕΝΟΣ ΥΠΝΟΔΩΜΑΤΙΟΥ ΠΡΟΣ ΠΩΛΗΣΗ ΣΤΗΝ ΕΓΚΩΜΗ ΚΟΝΤΑ ΣΤΟ ΙΠΠΟΚΡΑΤΕΙΟ ΝΟΣΟΚΟΜΕΙΟ
EUR 150.000
For internal use only:
50CHPI
VL19103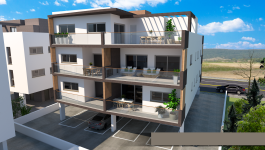 Aglantzia, Nicosia
1 Bed Apartment For Sale
ΡΕΤΙΡΕ ΔΙΑΜΕΡΙΣΜΑ ΕΝΟΣ ΥΠΝΟΔΩΜΑΤΙΟΥ ΜΕ 52 Τ.Μ. ΒΕΡΑΝΤΕΣ ΣΤΗΝ ΑΓΛΑΝΤΖΙΑ ΠΡΟΣ ΠΩΛΗΣΗ
EUR 135.000
For internal use only:
50CHPI
VL19086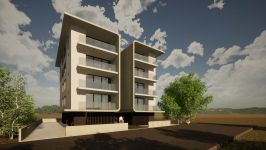 Aglantzia, Nicosia
1 Bed Apartment For Sale
ΜΟΝΤΕΡΝΟ ΔΙΑΜΕΡΙΣΜΑ ΕΝΟΣ ΥΠΝΟΔΩΜΑΤΙΟΥ ΣΤΗΝ ΑΓΛΑΝΤΖΙΑ
EUR 125.000
For internal use only:
50CHPI
VL19009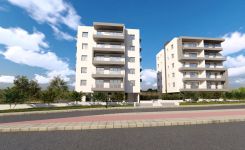 Engomi, Nicosia
1 Bed Apartment For Sale
ΔΙΑΜΕΡΙΣΜΑ ΕΝΟΣ ΥΠΝΟΔΩΜΑΤΙΟΥ ΠΡΟΣ ΠΩΛΗΣΗ ΣΤΗΝ ΕΓΚΩΜΗ ΚΟΝΤΑ ΣΤΟ ΕΥΡΩΠΑΪΚΟ ΠΑΝΕΠΙΣΤΗΜΙΟ
EUR 130.000
For internal use only:
50CHPI
VL19007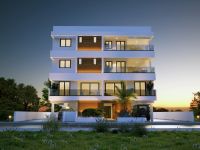 Lakatamia, Nicosia
1 Bed Apartment For Sale
ΔΙΑΜΕΡΙΣΜΑ ΕΝΟΣ ΥΠΝΟΔΩΜΑΤΙΟΥ ΣΤΗΝ ΛΑΚΑΤΑΜΙΑ ΠΡΟΣ ΠΩΛΗΣΗ ΔΙΠΛΑ ΑΠΟ ΤΟ ΓΡΑΜΜΙΚΟ ΠΑΡΚΟ
EUR 113.000
For internal use only:
61DEPI
VL18983
Palouriotissa, Nicosia
2 Bed Apartment For Sale
ΔΙΑΜΕΡΙΣΜΑ 2 ΥΠΝΟΔΩΜΑΤΙΩΝ ΣΤΗΝ ΠΑΛΛΟΥΡΙΩΤΙΣΣΑ ΚΟΝΤΑ ΣΕ ΠΟΛΛΕΣ ΥΠΗΡΕΣΙΕΣ
EUR 155.000
For internal use only:
61DEPI
VL18972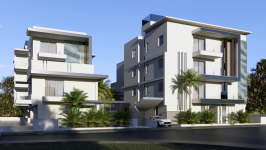 Aglantzia, Nicosia
1 Bed Apartment For Sale
ΔΙΑΜΕΡΙΣΜΑ ΕΝΟΣ ΥΠΝΟΔΩΜΑΤΙΟΥ ΠΡΟΣ ΠΩΛΗΣΗ ΣΤΗΝ ΑΓΛΑΝΤΖΙΑ ΚΟΝΤΑ ΣΤΟ ΠΑΝΕΠΙΣΤΗΜΙΟ ΚΥΠΡΟΥ
EUR 120.000
For internal use only:
61DEPI
VL18969
Aglantzia, Nicosia
1 Bed Apartment For Sale
ΔΙΑΜΕΡΙΣΜΑ ΕΝΟΣ ΥΠΝΟΔΩΜΑΤΙΟΥ ΠΡΟΣ ΠΩΛΗΣΗ ΣΤΗΝ ΑΓΛΑΝΤΖΙΑ ΚΟΝΤΑ ΣΤΟ ΠΑΝΕΠΙΣΤΗΜΙΟ ΚΥΠΡΟΥ
EUR 120.000
For internal use only:
61DEPI
VL18957
Tseri, Nicosia
2 Bed Apartment For Sale
ΔΙΑΜΕΡΙΣΜΑ ΔΥΟ ΥΠΝΟΔΩΜΑΤΙΩΝ ΠΡΟΣ ΠΩΛΗΣΗ ΣΤΟ ΤΣΕΡΙ
EUR 145.000
For internal use only:
61DEPI