One bedroom apartment for sale in Lakatamia near Grammiko Park
ΔΙΑΜΕΡΙΣΜΑ ΕΝΟΣ ΥΠΝΟΔΩΜΑΤΙΟΥ ΣΤΗΝ ΛΑΚΑΤΑΜΙΑ ΠΡΟΣ ΠΩΛΗΣΗ ΔΙΠΛΑ ΑΠΟ ΤΟ ΓΡΑΜΜΙΚΟ ΠΑΡΚΟ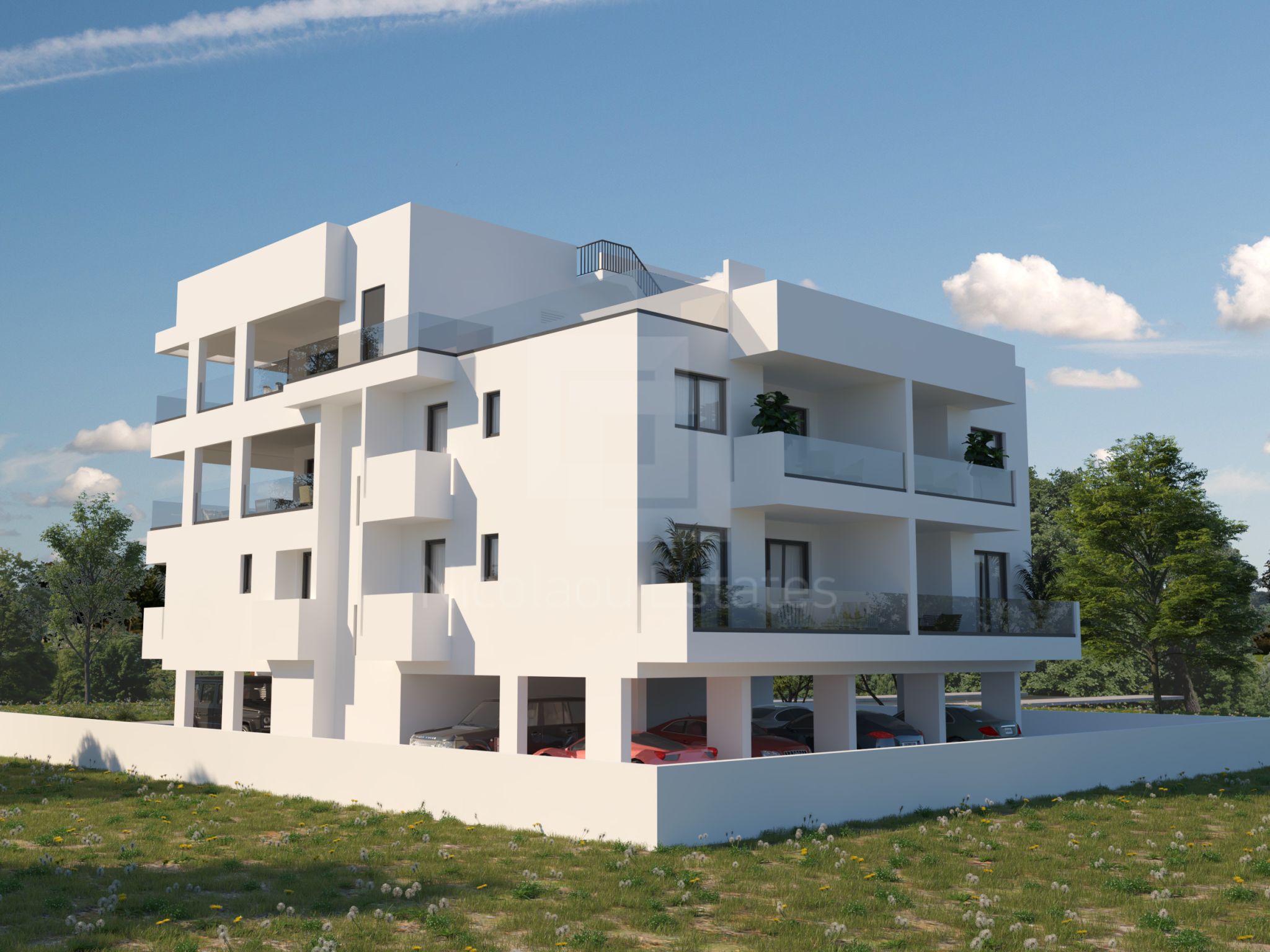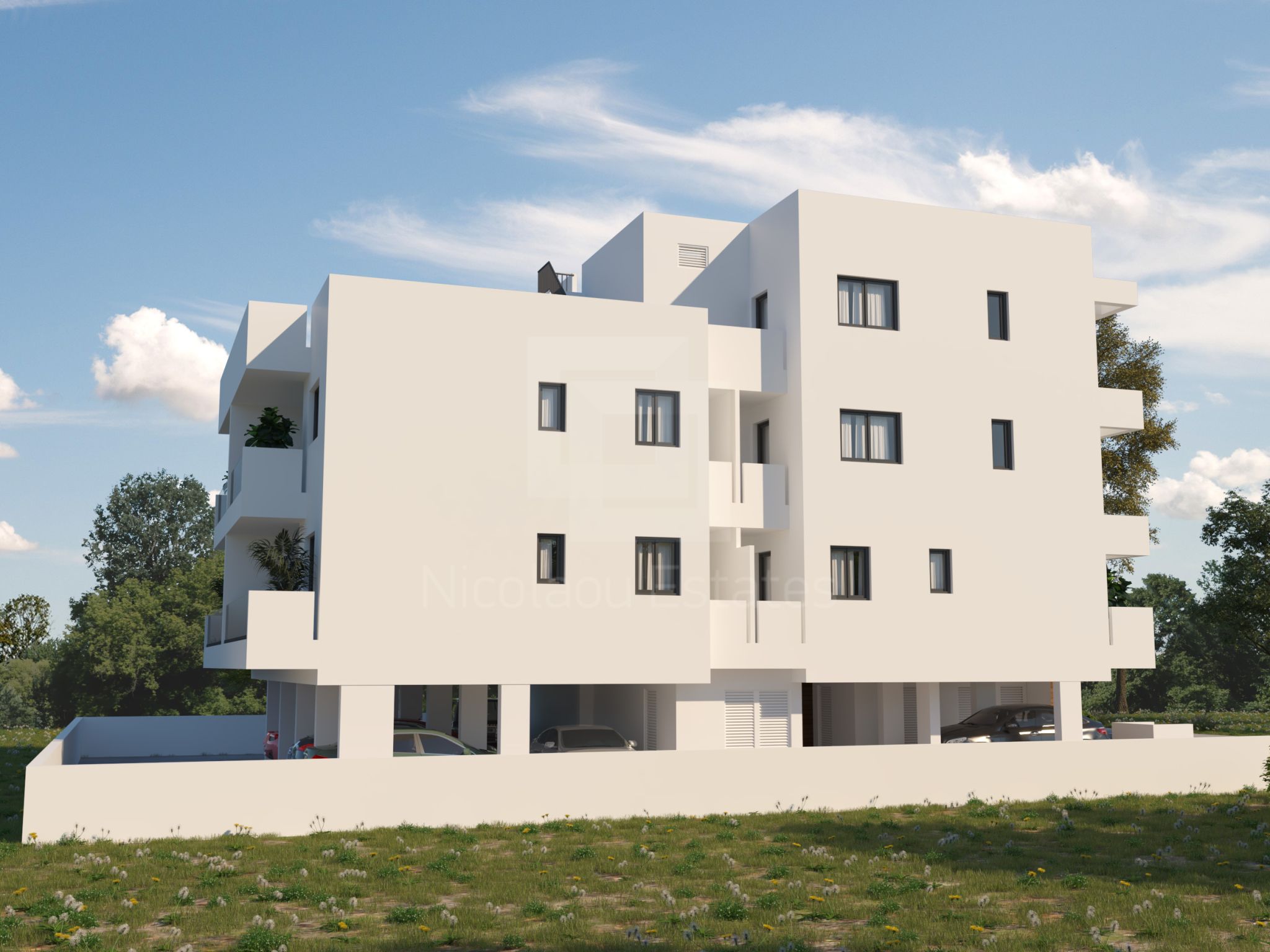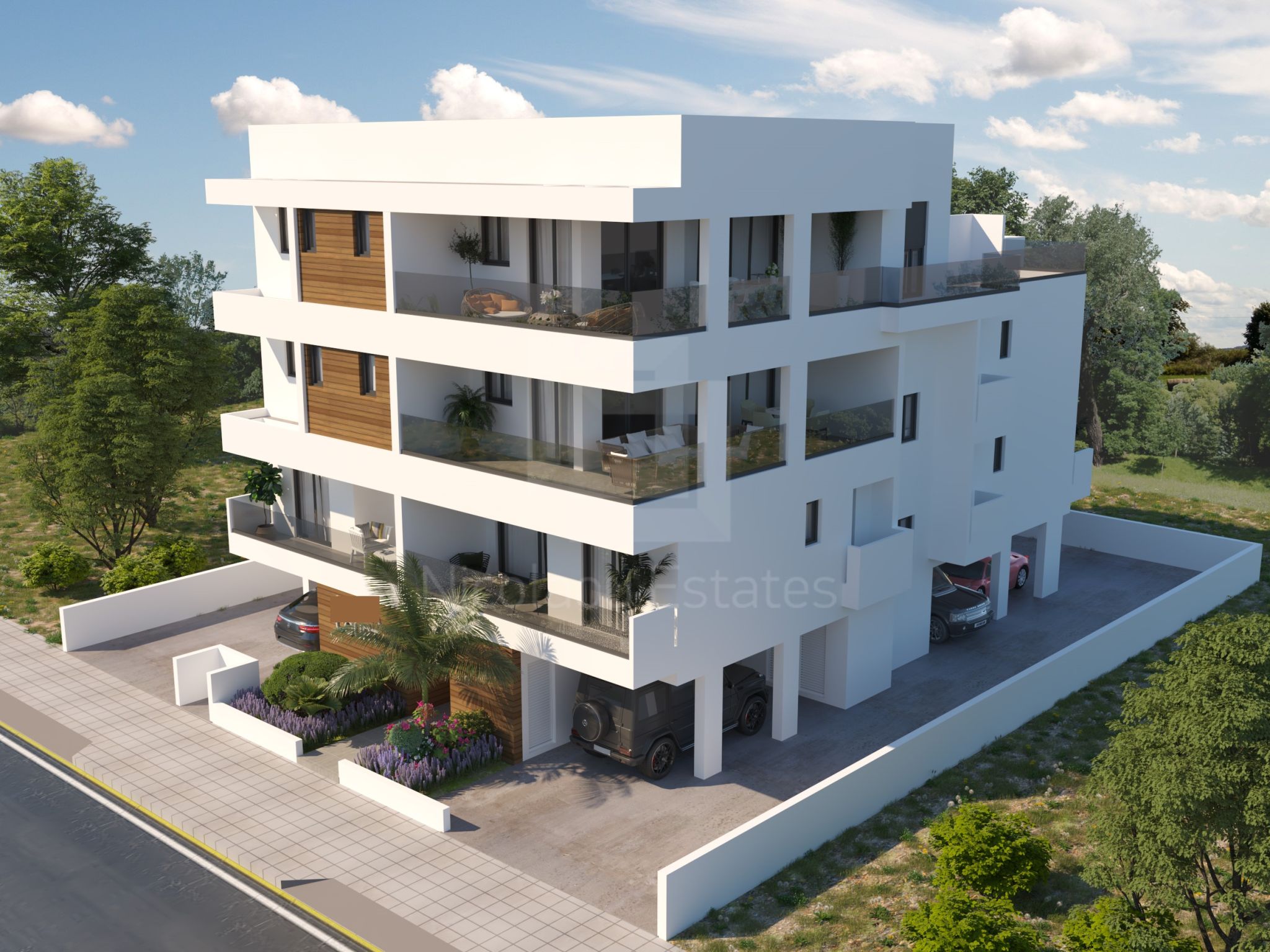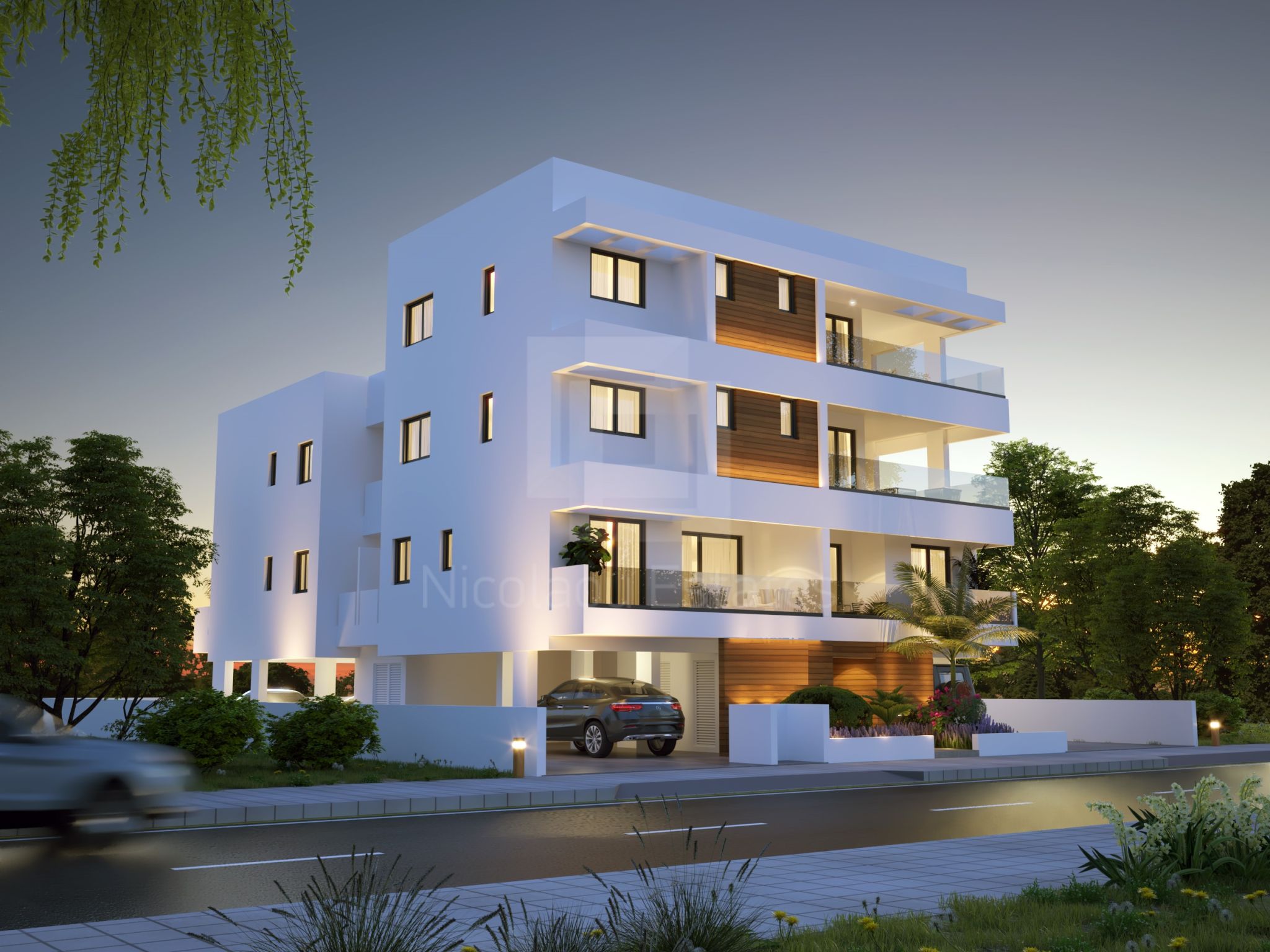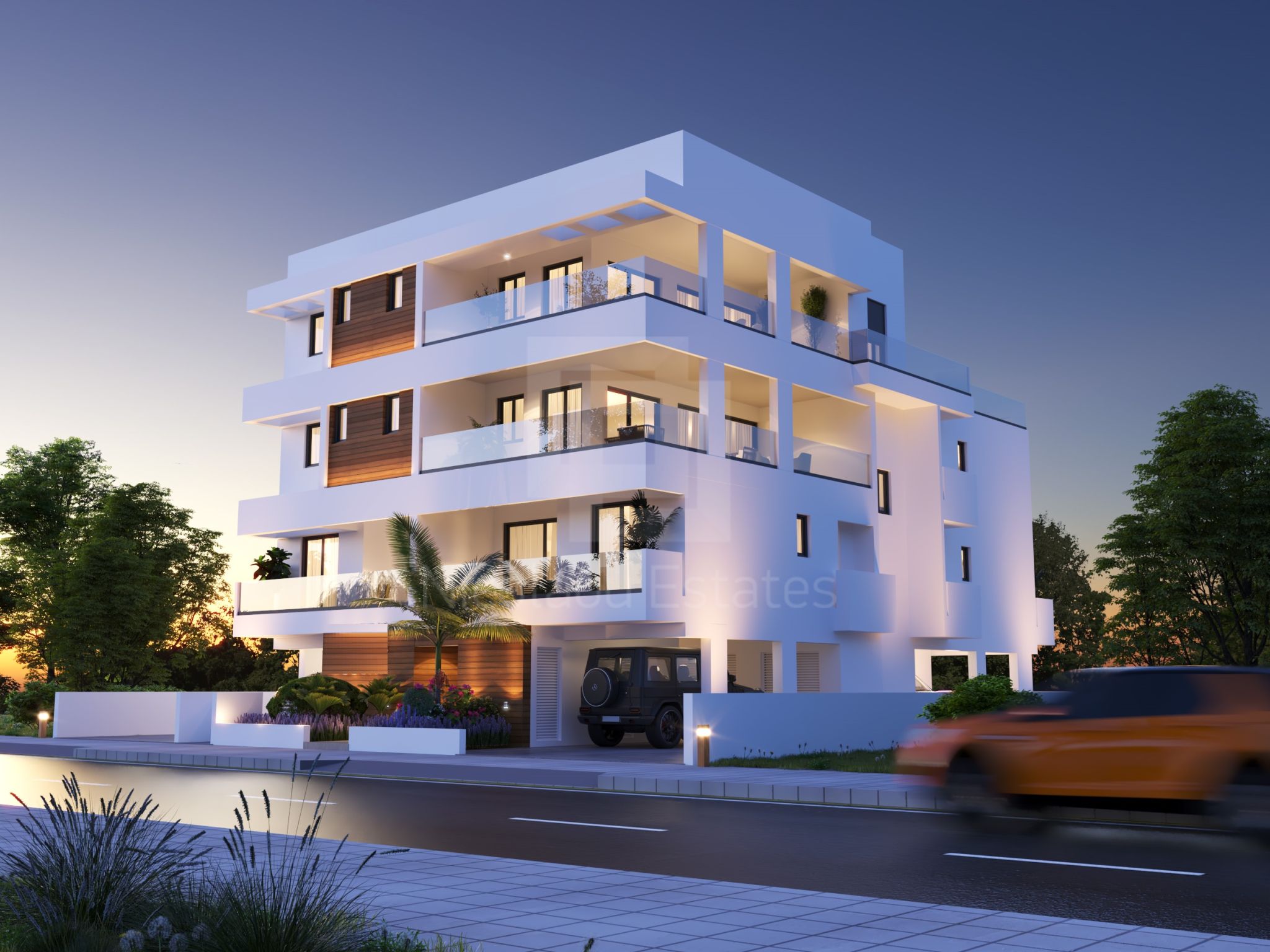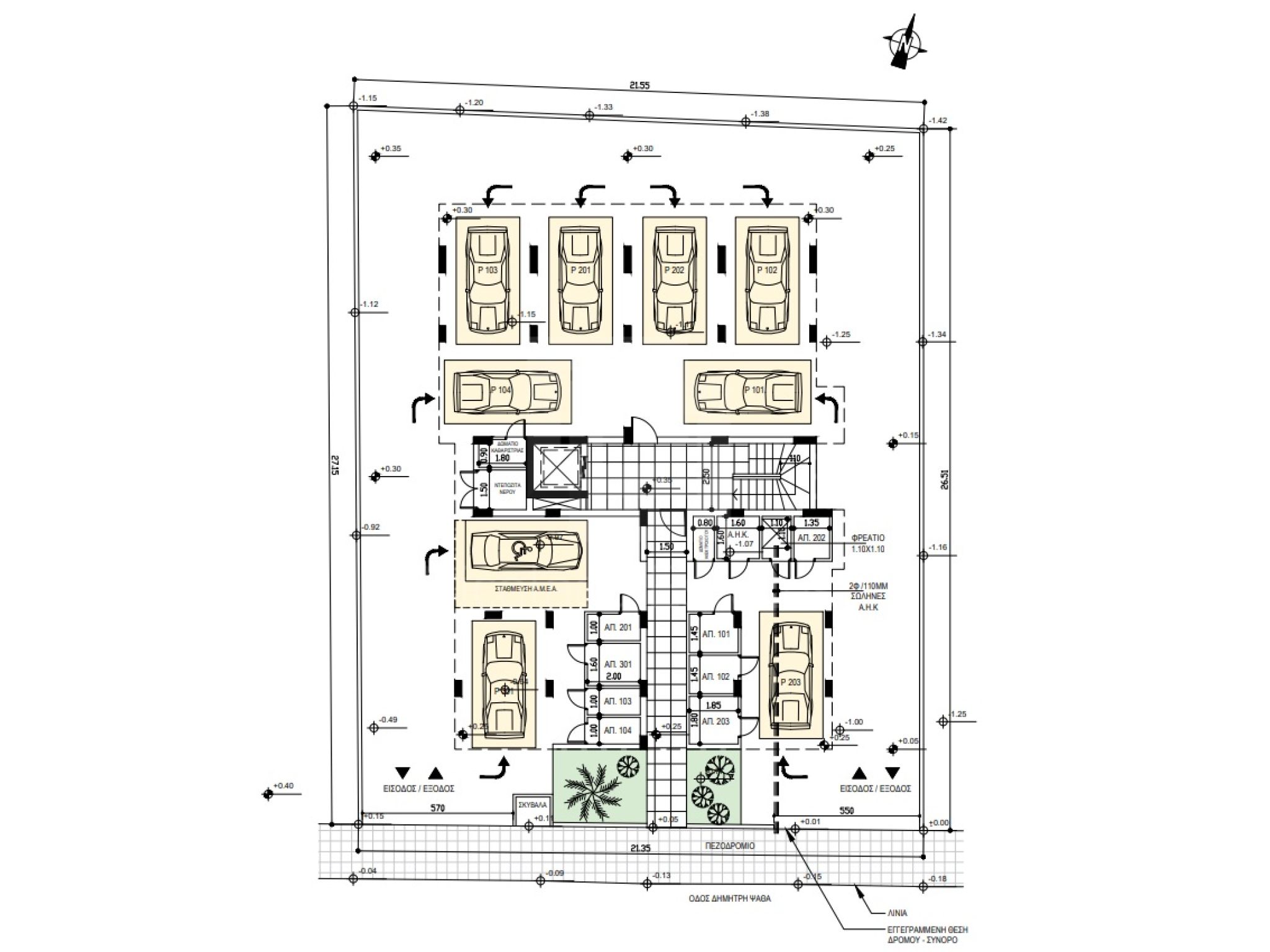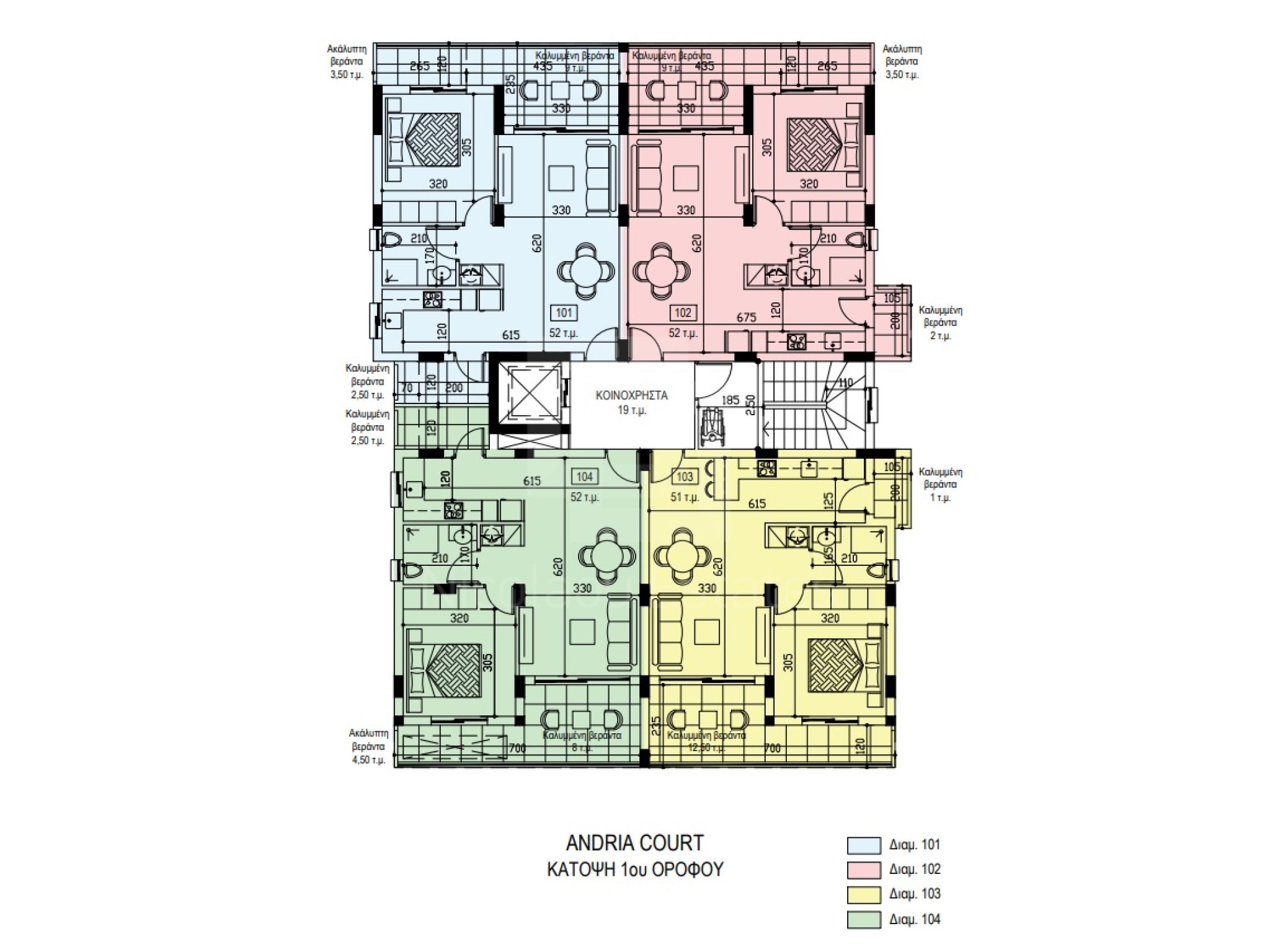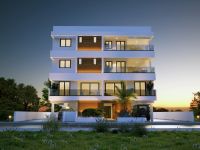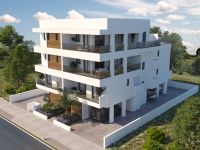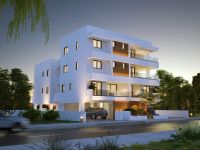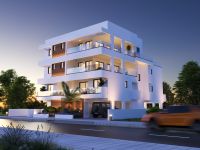 Total Floors:
3 (Floor No.: 1)
29
2
238
Covered Internal Area:
52 m2
Download 8 property images
DESCRIPTION
Brand new project in Lakatamia area within walking distance of Grammiko Park. The building consists of three floors and this apartment is build on the first floor. The apartment has a living room with dining area, open plan kitchen, one bathroom and one bedroom.
The building is energy efficiency A and has a photovoltaic system of  15 kW which will be distributed part to the utilities and the rest to the tenants of the project.
TECHNICAL FEATURES:
- Complete installation of air conditioners.
- For one bedroom apartments provision complete central heating installation with 2 electric heaters (1 in the living room and 1 in the bedroom).
- Solar water heaters with pressure system.
- Video intercom.
- Provisions for installation of electric shutters in the bedroom windows.
- Complete installation, 3 photovoltaics of 1,5 kW photovoltaics for each 1-bedroom apartment.
- Complete installation of 4 photovoltaics of 1.9 kW efficiency for the common areas.

- Storage.
- Covered parking space.
- 11,5 sq.m. covered veranda & 4,5 sq.m. uncovered veranda
---
Καινούριο έργο στην Λακατάμια σε κοντινή απόσταση απο το Γραμμικό πάρκο. Το κτίριο αποτελείται από τρεις ορόφους, το διαμέρισμα βρίσκεται στον πρώτο όροφο. Αποτελείται από το σαλόνι με την τραπεζαρία και ενιαία κουζίνα, ένα μπάνιο και ένα υπνοδωμάτιο.
Το κτίριο είναι θερμομονωτικό κατηγορίας Α και ενεργειακής απόδοσης 15 κW το οποίο θα κατανεμηθεί μέρος στα κοινόχρηστα και το υπόλοιπο στους ενοίκους του έργου.
ΤΕΧΝΙΚΑ ΧΑΡΑΚΤΗΡΙΣΤΙΚΑ:
- Πλήρης εγκατάσταση κλιματιστικών μονάδων.
- Για διαμερίσματα ενός υπνοδωματίου πρόνοια ολοκληρωμένη εγκατάσταση κεντρικής θέρμανσης με 2 ηλεκτρικά σώματα (1 στο σαλόνι και 1 στο υπνοδωμάτιο)
- Ηλιακοί θερμοσίφωνες με πιεστικό σύστημα.
- Θυροτηλέφωνο τύπου θυροτηλεόρασης.
- Πρόνοιες για τοποθέτηση ηλεκτρικών shutter στα παράθυρα υπνοδωματίων.
- Ολοκληρωμένη εγκατάσταση, 3 φωτοβολταϊκά απόδοσης 1.5 kW για κάθε διαμέρισμα του 1ος υπνοδωματίου.
- Ολοκληρωμένη εγκατάσταση από 4 φωτοβολταϊκά απόδοσης 1.9 kW για τους χώρους κοινοχρήστων.
- Αποθήκη.
- Καλυμμένος χώρος στάθμευσης.
- 11,5 τ.μ. καλυμμένη βεράντα & 4,5 τ.μ. ακάλυπτη βεράντα
MAIN PROPERTY FEATURES
Brand New
Central Heating
Garage / Designated Parking
Unfurnished
This 1-bedroom apartment in Lakatamia, Nicosia is being offered for sale at EUR 113.000 (VAT not included).
Other property suggestions
VL19448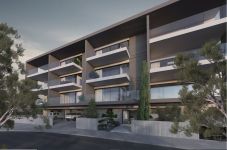 Aglantzia, Nicosia
1 Bed Apartment For Sale
ΔΙΑΜΕΡΙΣΜΑ ΕΝΟΣ ΥΠΝΟΔΩΜΑΤΙΟΥ ΠΡΟΣ ΠΩΛΗΣΗ ΣΤΗΝ ΑΓΛΑΝΤΖΙΑ ΚΟΝΤΑ ΣΤΟ ΠΑΝΕΠΙΣΤΗΜΙΟ ΚΥΠΡΟΥ
EUR 120.000
For internal use only:
50CHPI
VL19365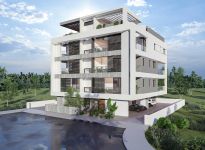 Strovolos, Nicosia
1 Bed Apartment For Sale
ΔΙΑΜΕΡΙΣΜΑ ΕΝΟΣ ΥΠΝΟΔΩΜΑΤΙΟΥ ΠΡΟΣ ΠΩΛΗΣΗ ΣΤΟΝ ΣΤΡΟΒΟΛΟ
EUR 120.000
For internal use only:
50CHPI
VL19298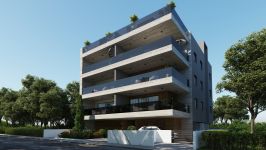 Strovolos, Nicosia
1 Bed Apartment For Sale
ΔΙΑΜΕΡΙΣΜΑ ΕΝΟΣ ΥΠΝΟΔΩΜΑΤΙΟΥ ΣΤΟΝ ΣΤΡΟΒΟΛΟ ΚΟΝΤΑ ΣΤΗΝ ΠΕΡΙΚΛΕΟΥΣ
EUR 125.000
For internal use only:
50CHPI
VL19103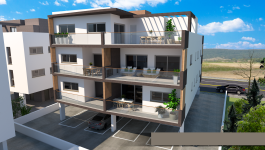 Aglantzia, Nicosia
1 Bed Apartment For Sale
ΡΕΤΙΡΕ ΔΙΑΜΕΡΙΣΜΑ ΕΝΟΣ ΥΠΝΟΔΩΜΑΤΙΟΥ ΜΕ 52 Τ.Μ. ΒΕΡΑΝΤΕΣ ΣΤΗΝ ΑΓΛΑΝΤΖΙΑ ΠΡΟΣ ΠΩΛΗΣΗ
EUR 135.000
For internal use only:
50CHPI
VL19086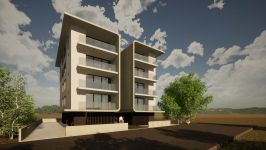 Aglantzia, Nicosia
1 Bed Apartment For Sale
ΜΟΝΤΕΡΝΟ ΔΙΑΜΕΡΙΣΜΑ ΕΝΟΣ ΥΠΝΟΔΩΜΑΤΙΟΥ ΣΤΗΝ ΑΓΛΑΝΤΖΙΑ
EUR 125.000
For internal use only:
50CHPI
VL19009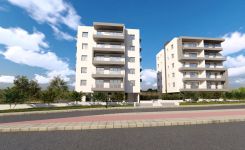 Engomi, Nicosia
1 Bed Apartment For Sale
ΔΙΑΜΕΡΙΣΜΑ ΕΝΟΣ ΥΠΝΟΔΩΜΑΤΙΟΥ ΠΡΟΣ ΠΩΛΗΣΗ ΣΤΗΝ ΕΓΚΩΜΗ ΚΟΝΤΑ ΣΤΟ ΕΥΡΩΠΑΪΚΟ ΠΑΝΕΠΙΣΤΗΜΙΟ
EUR 130.000
For internal use only:
50CHPI
VL18989
Geri, Nicosia
1 Bed Apartment For Sale
ΔΙΑΜΕΡΙΣΜΑ ΕΝΟΣ ΥΠΝΟΔΩΜΑΤΙΟΥ ΠΡΟΣ ΠΩΛΗΣΗ ΣΤΟ ΓΕΡΙ
EUR 110.000
For internal use only:
50CHPI
VL18972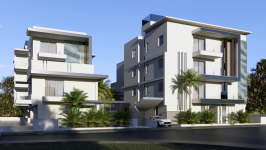 Aglantzia, Nicosia
1 Bed Apartment For Sale
ΔΙΑΜΕΡΙΣΜΑ ΕΝΟΣ ΥΠΝΟΔΩΜΑΤΙΟΥ ΠΡΟΣ ΠΩΛΗΣΗ ΣΤΗΝ ΑΓΛΑΝΤΖΙΑ ΚΟΝΤΑ ΣΤΟ ΠΑΝΕΠΙΣΤΗΜΙΟ ΚΥΠΡΟΥ
EUR 120.000
For internal use only:
61DEPI
VL18969
Aglantzia, Nicosia
1 Bed Apartment For Sale
ΔΙΑΜΕΡΙΣΜΑ ΕΝΟΣ ΥΠΝΟΔΩΜΑΤΙΟΥ ΠΡΟΣ ΠΩΛΗΣΗ ΣΤΗΝ ΑΓΛΑΝΤΖΙΑ ΚΟΝΤΑ ΣΤΟ ΠΑΝΕΠΙΣΤΗΜΙΟ ΚΥΠΡΟΥ
EUR 120.000
For internal use only:
61DEPI
VL18957
Tseri, Nicosia
2 Bed Apartment For Sale
ΔΙΑΜΕΡΙΣΜΑ ΔΥΟ ΥΠΝΟΔΩΜΑΤΙΩΝ ΠΡΟΣ ΠΩΛΗΣΗ ΣΤΟ ΤΣΕΡΙ
EUR 145.000
For internal use only:
61DEPI
VL18956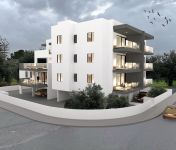 Tseri, Nicosia
2 Bed Apartment For Sale
ΔΙΑΜΕΡΙΣΜΑ ΔΥΟ ΥΠΝΟΔΩΜΑΤΙΩΝ ΠΡΟΣ ΠΩΛΗΣΗ ΣΤΟ ΤΣΕΡΙ
EUR 145.000
For internal use only:
61DEPI
VL18807
Strovolos, Nicosia
1 Bed Apartment For Sale
ΚΑΙΝΟΥΡΓΙΟ ΔΙΑΜΕΡΙΣΜΑ ΕΝΟΣ ΥΠΝΟΔΩΜΑΤΙΟΥ ΣΤΟΝ ΣΤΡΟΒΟΛΟ
EUR 130.000
For internal use only:
50CHPI