Three bedroom apartment for sale in Geri
ΔΙΑΜΕΡΙΣΜΑ ΤΡΙΩΝ ΥΠΝΟΔΩΜΑΤΙΩΝ ΠΡΟΣ ΠΩΛΗΣΗ ΣΤΟ ΓΕΡΙ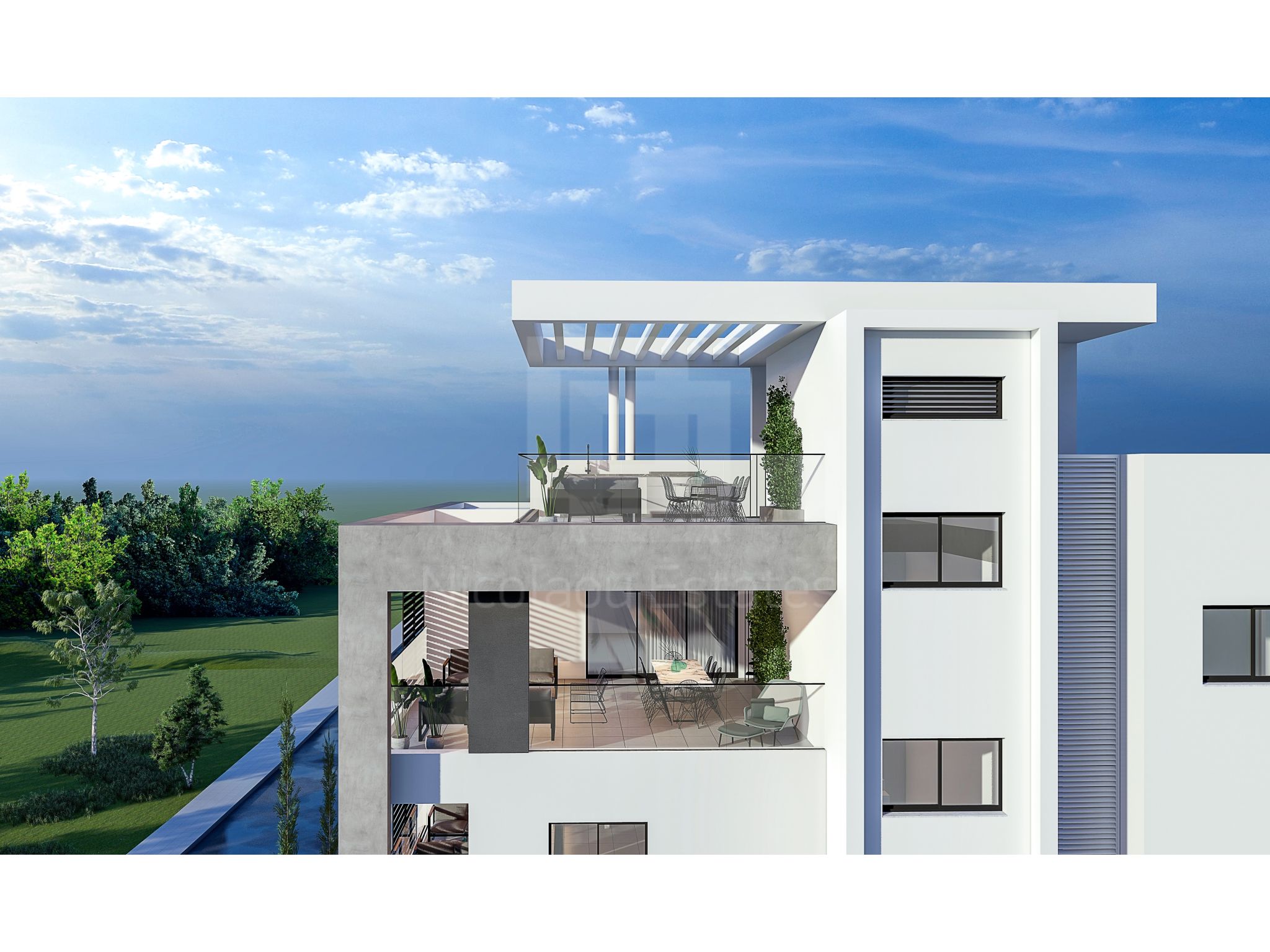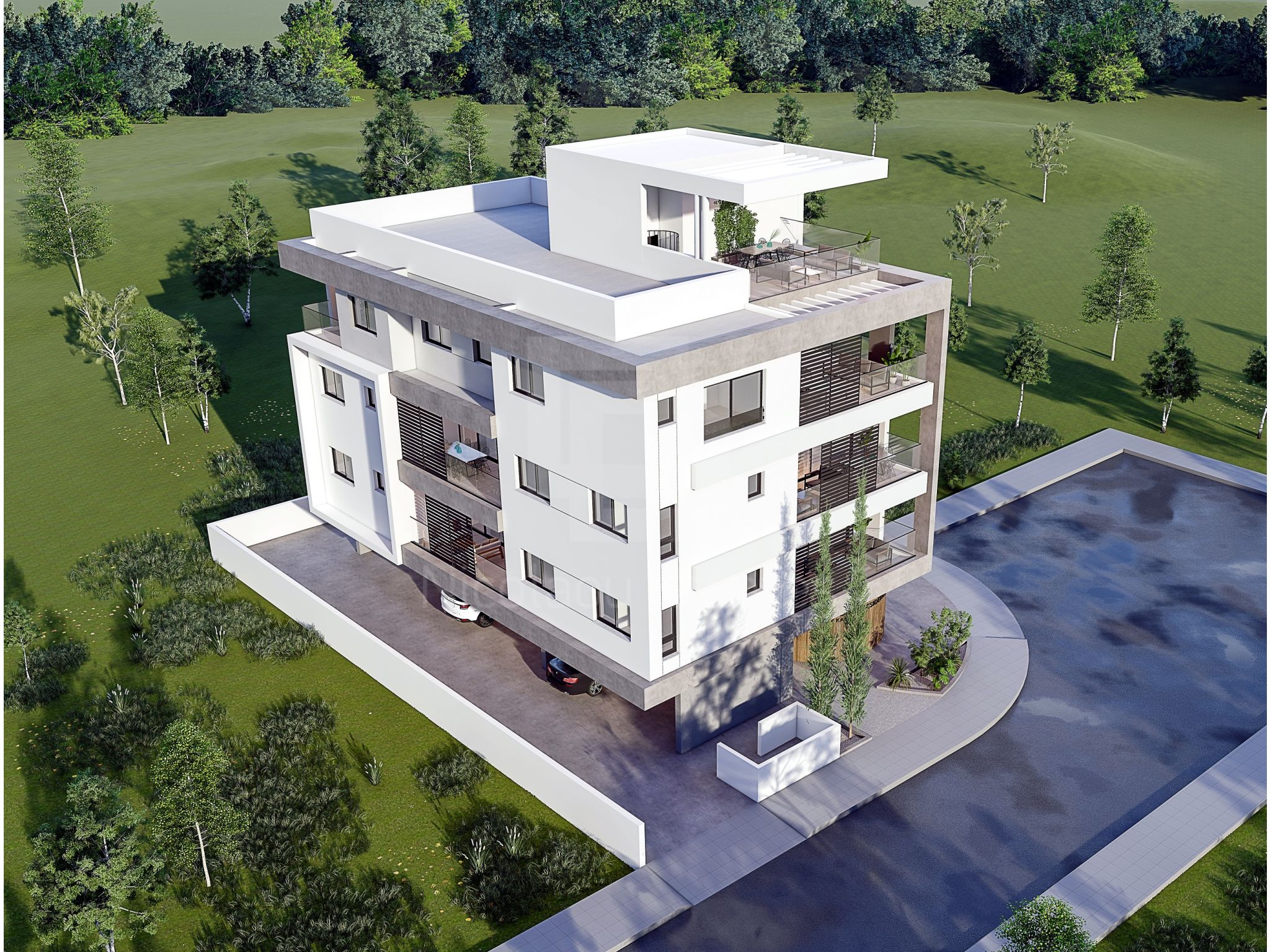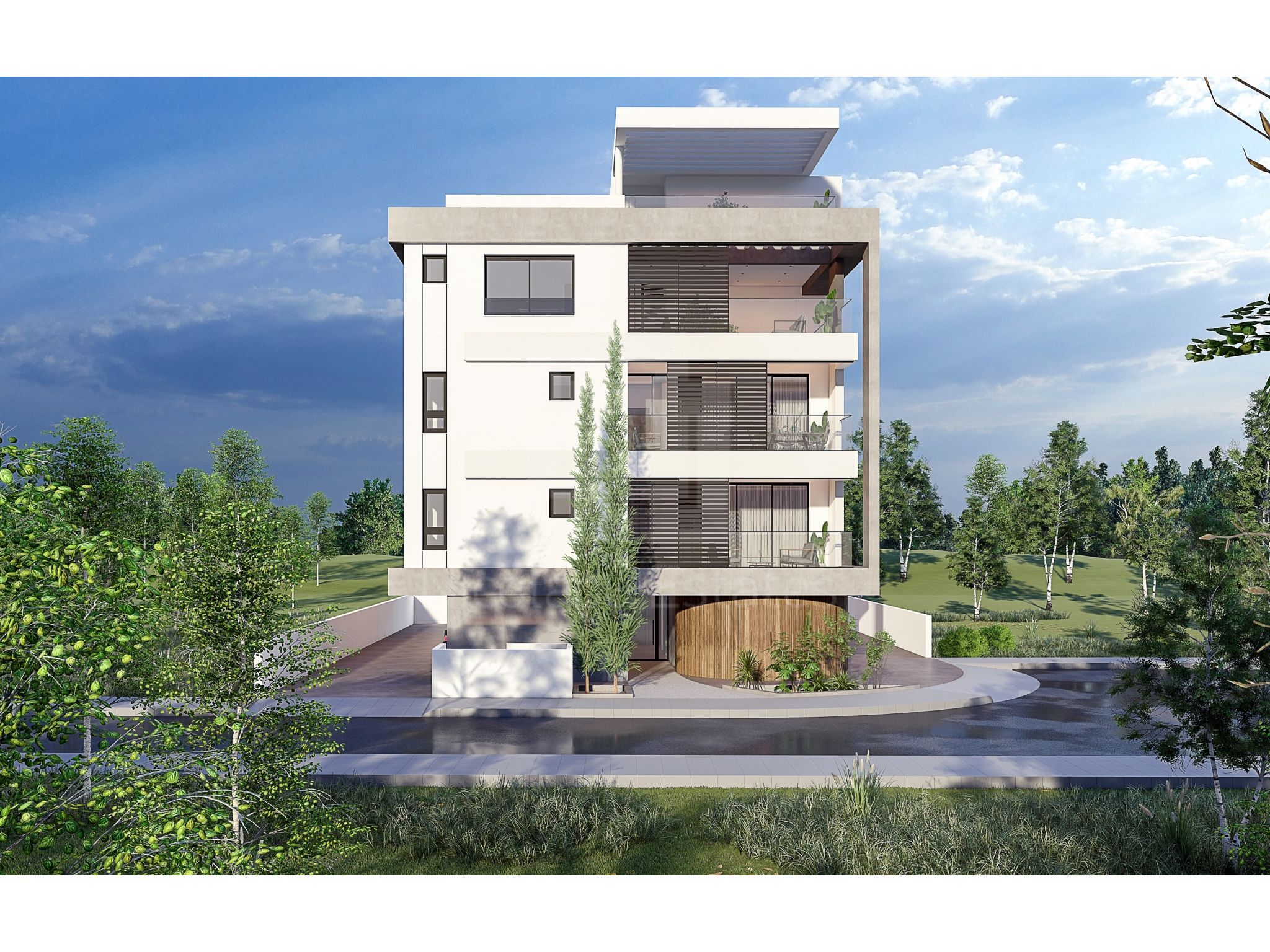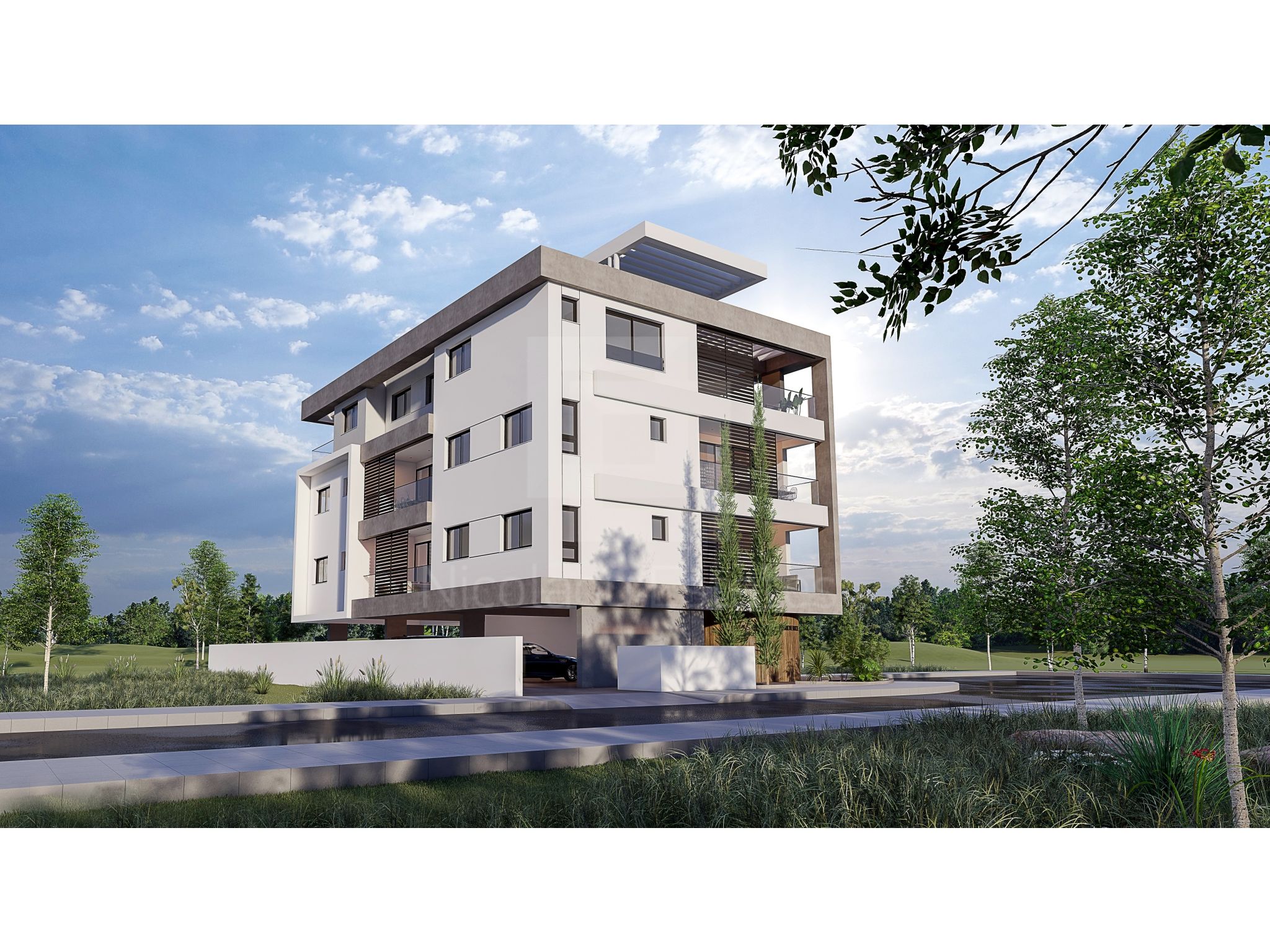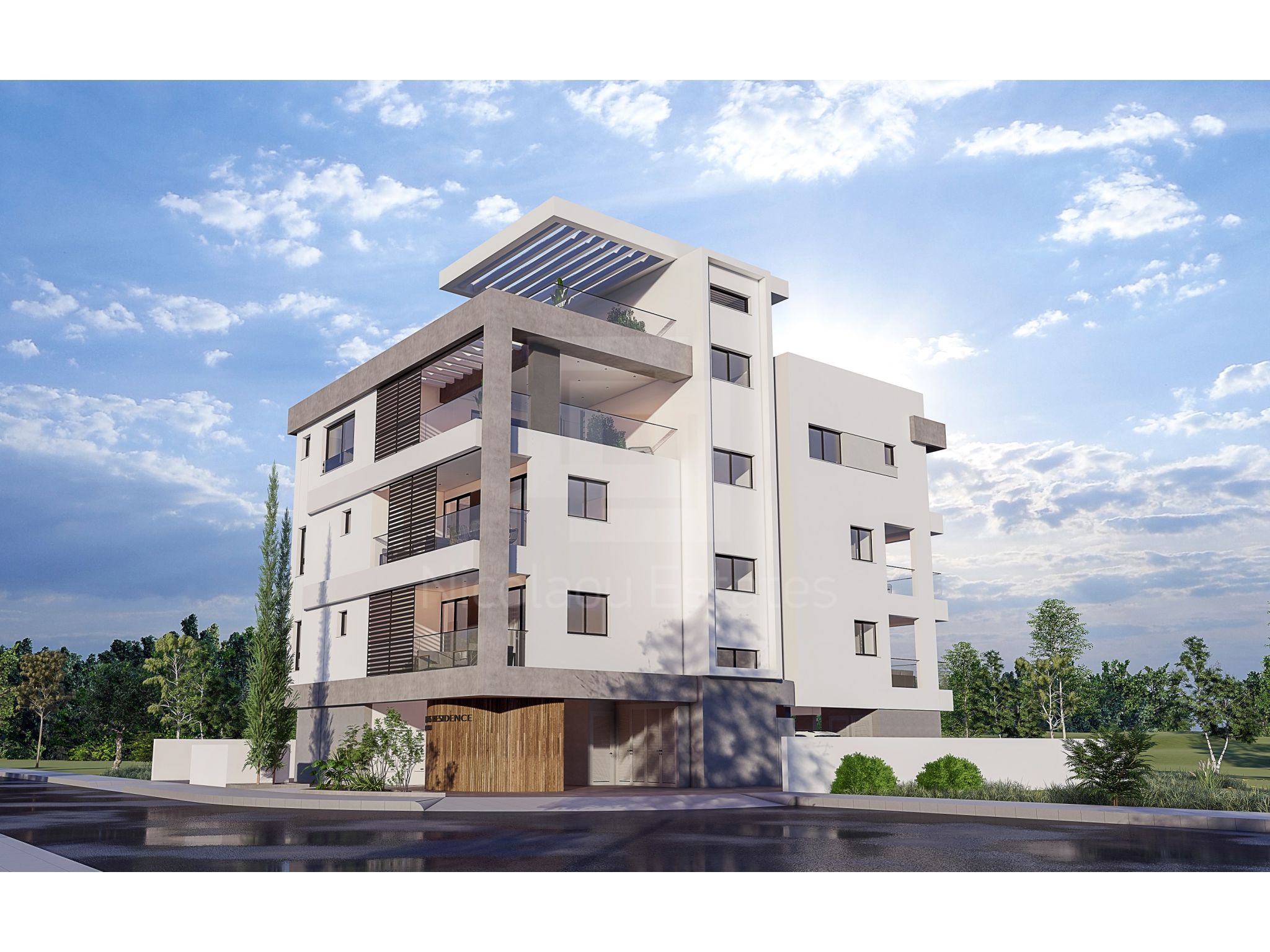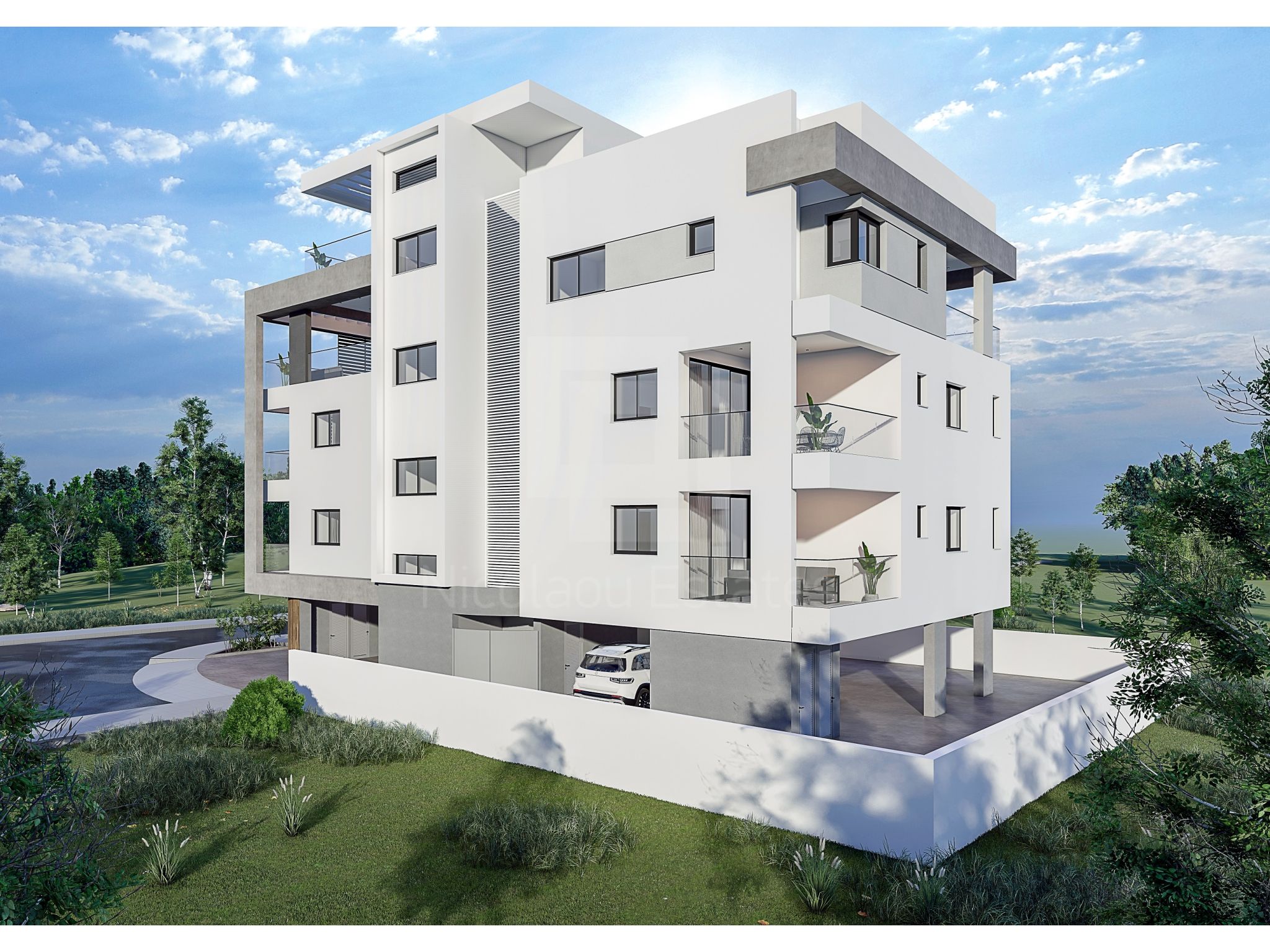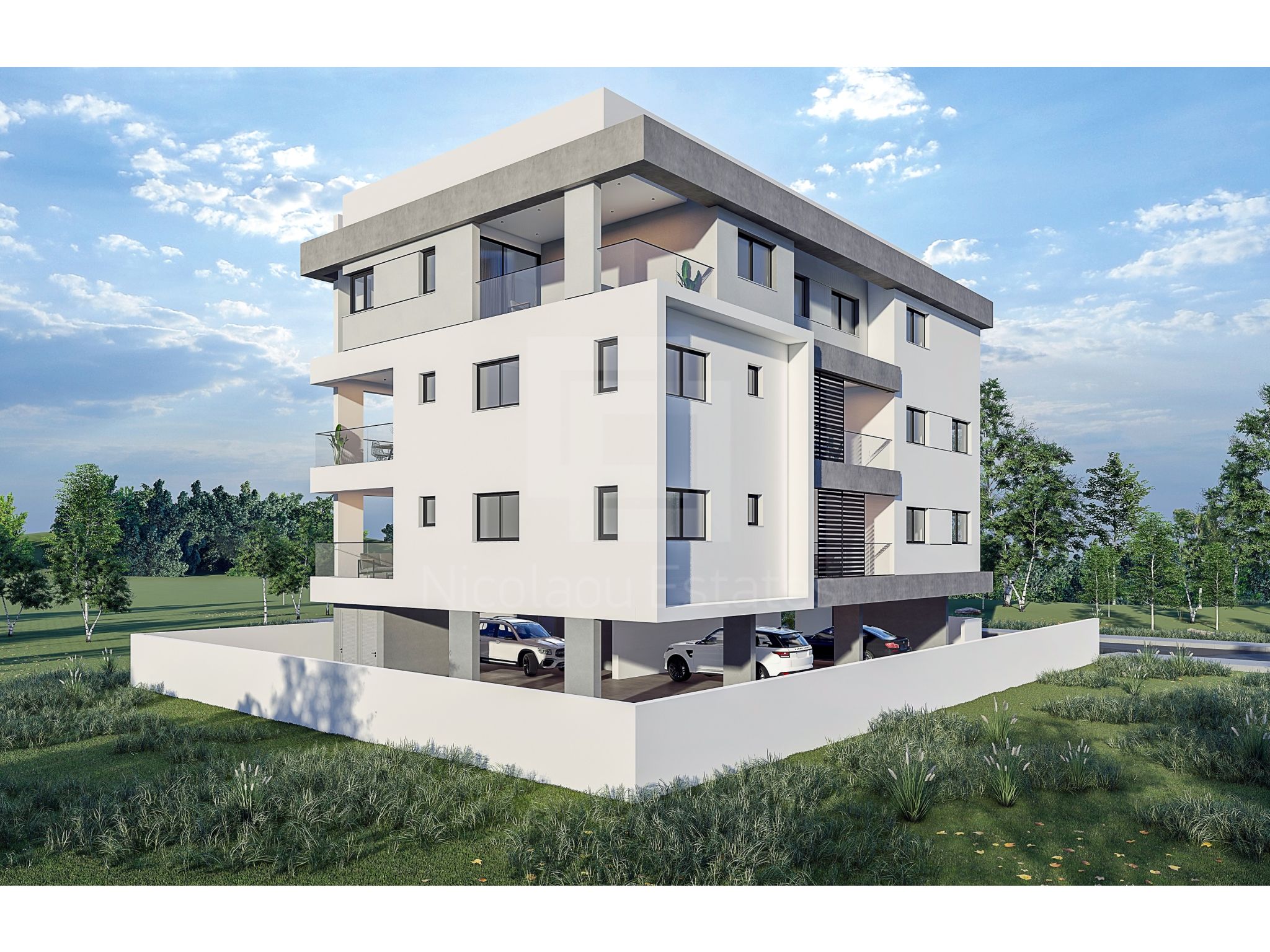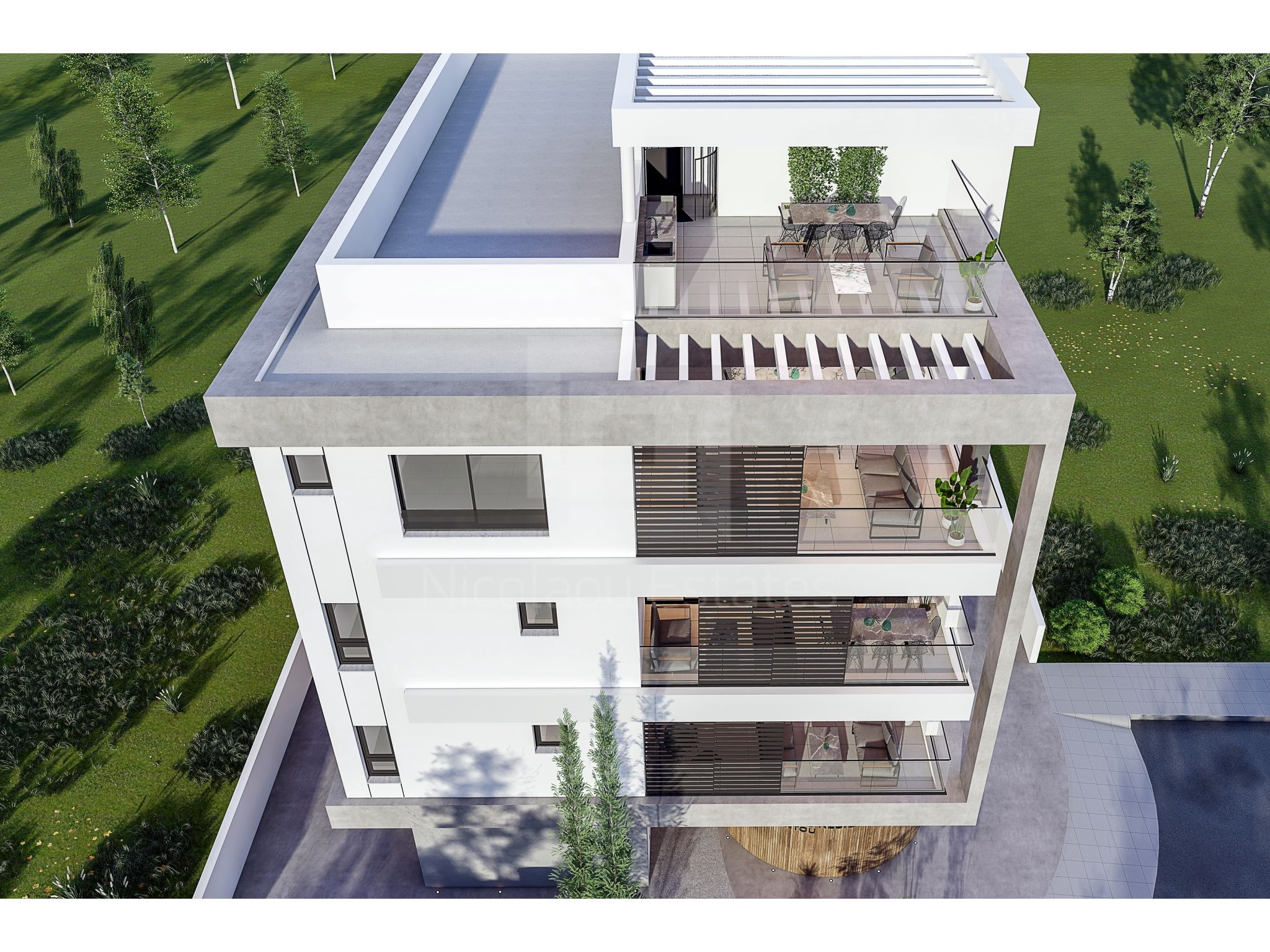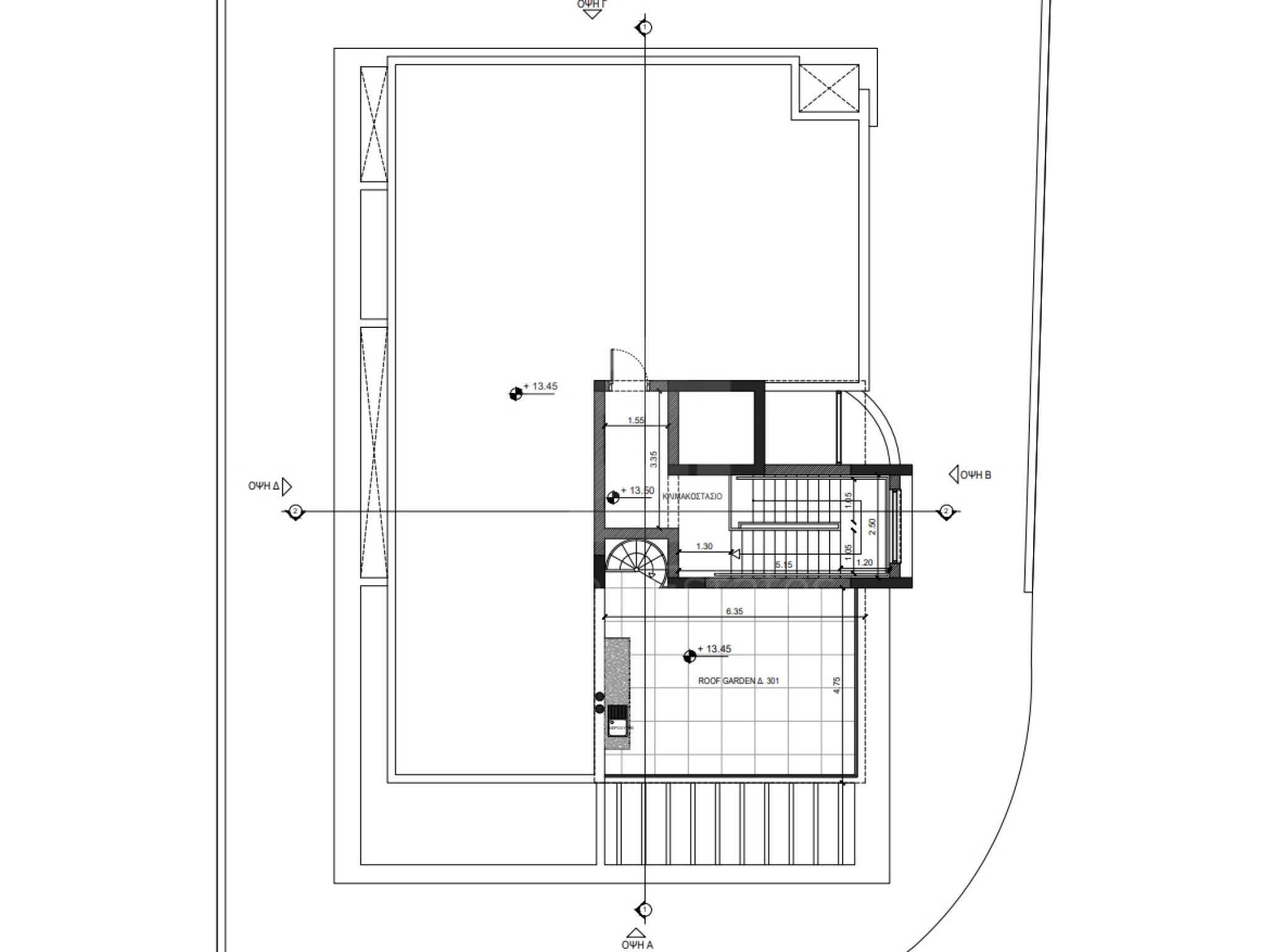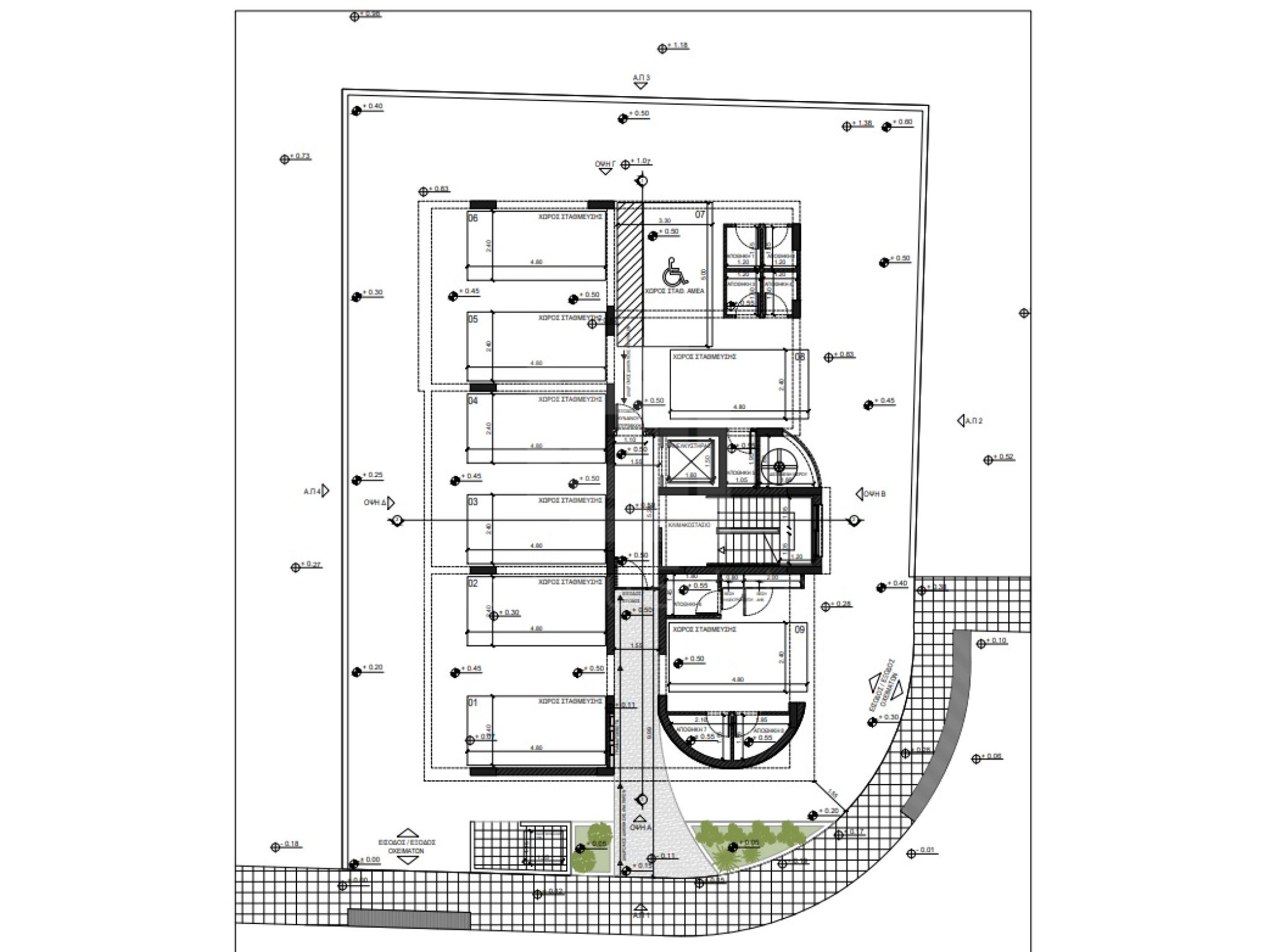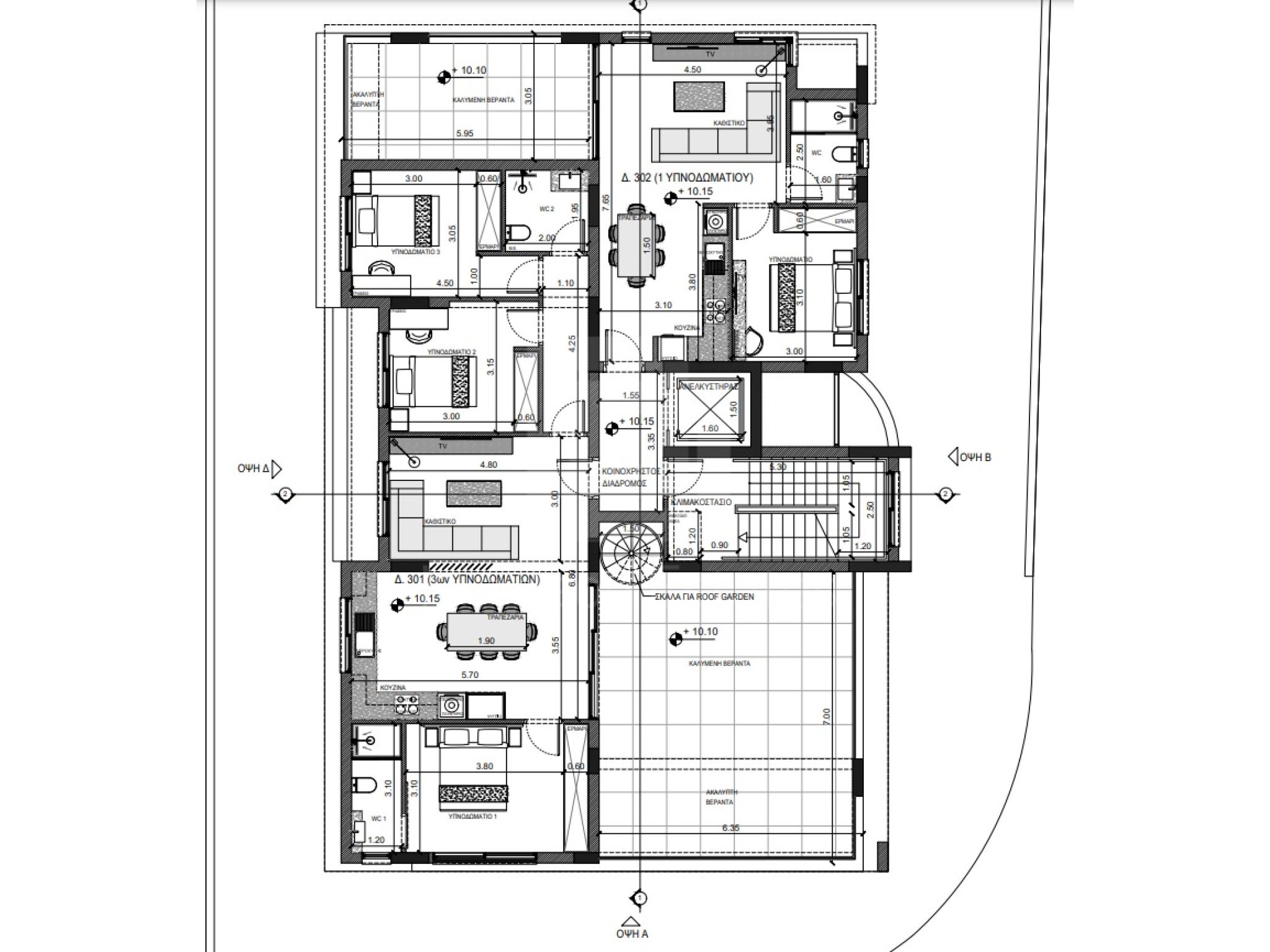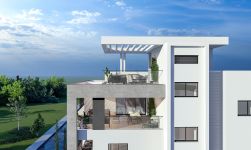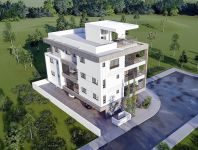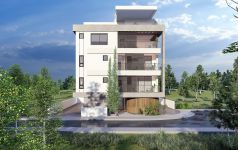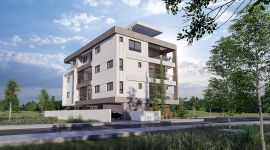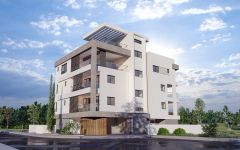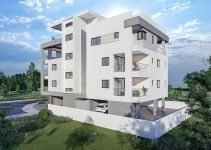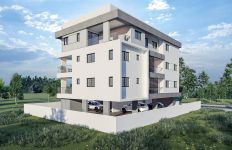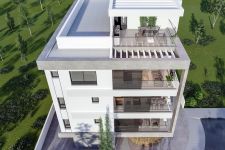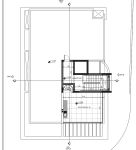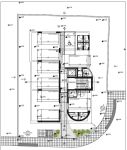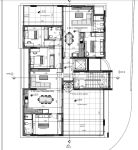 Total Floors:
3 (Floor No.: 3)
29
2
241
Covered Internal Area:
95 m2
Download 11 property images
DESCRIPTION
New project in Geri. Apartment building of modern architecture, three floors and 8 apartments (5 one-bedroom apartments, 2 two-bedroom apartments and 1 three-bedroom apartment). 
This apartment is located on the third floor and consists of a living room with a dining area and an open plan kitchen, three bedrooms and three bathrooms (two bedrooms en-suite).
TECHNICAL SPECIFICATIONS:
- 1 parking space
- storage
- provision for air conditioners
- 27 sq.m. covered veranda & 19 sq.m. uncovered veranda
*Available roof garden for 20,000 euro.
---
Καινούργιο έργο στο Γέρι. Πολυκατοικία μοντέρνας αρχιτεκτονικής, τριών ορόφων και 8 διαμερισμάτων (5 διαμερίσματα του ενός υπνοδωματίου, 2 διαμερίσματα των δύο υπνοδωματίων και 1 διαμέρισμα των τριών υπνοδωματίων).
Αυτό το διαμέρισμα βρίσκεται στον τρίτο όροφο και αποτελείται από το σαλόνι με την τραπεζαρία και ενιαία κουζίνα, τρία υπνοδωμάτια και τρία μπάνια (δύο υπνοδωμάτια en-suite).
ΤΕΧΝΙΚΕΣ ΠΡΟΔΙΑΓΡΑΦΕΣ:
- 1 χώρος στάθμευσης
- αποθήκη
- πρόνοια για κλιματιστικά
*Διαθέσιμος κήπος οροφής για 20,000 ευρώ.
MAIN PROPERTY FEATURES
Brand New
Garage / Designated Parking
Unfurnished
This 3-bedroom apartment in Geri, Nicosia is being offered for sale at EUR 220.000 (VAT not included).
Other property suggestions
VL19366
Strovolos, Nicosia
2 Bed Apartment For Sale
ΔΙΑΜΕΡΙΣΜΑ 2 ΥΠΝΟΔΩΜΑΤΙΩΝ ΜΕ ΙΔΙΩΤΙΚΟ ΚΗΠΟ ΟΡΟΦΗΣ ΠΡΟΣ ΠΩΛΗΣΗ ΣΤΟΝ ΣΤΡΟΒΟΛΟ
EUR 240.000
For internal use only:
50CHPI
VL19299
Strovolos, Nicosia
2 Bed Apartment For Sale
ΠΟΛΥΤΕΛΗΣ ΔΙΑΜΕΡΙΣΜΑ 2-ΥΠΝΟΔΩΜΑΤΙΩΝ ΜΕ ΙΔΙΩΤΙΚΟ ΚΗΠΟ ΟΡΟΦΗΣ ΣΤΟΝ ΣΤΡΟΒΟΛΟ
EUR 225.000
For internal use only:
50CHPI
VL19297
Strovolos, Nicosia
2 Bed Apartment For Sale
ΠΟΛΥΤΕΛΗΣ ΔΙΑΜΕΡΙΣΜΑ 2-ΥΠΝΟΔΩΜΑΤΙΩΝ ΣΤΟΝ ΣΤΡΟΒΟΛΟ ΚΟΝΤΑ ΣΤΗΝ ΠΕΡΙΚΛΕΟΥΣ
EUR 198.000
For internal use only:
50CHPI
VL19267
Engomi, Nicosia
2 Bed Apartment For Sale
ΔΙΑΜΕΡΙΣΜΑ 2 ΥΠΝΟΔΩΜΑΤΙΩΝ ΜΕ ΣΥΣΤΗΜΑ ΕΞΥΠΝΟΥ ΣΠΙΤΙΟΥ ΠΡΟΣ ΠΩΛΗΣΗ ΣΤΗΝ ΕΓΚΩΜΗ ΚΟΝΤΑ ΣΕ ΠΟΛΛΕΣ ΥΠΗΡΕΣΙΕΣ
EUR 235.000
For internal use only:
50CHPI
VL19264
Engomi, Nicosia
2 Bed Apartment For Sale
ΔΙΑΜΕΡΙΣΜΑ 2 ΥΠΝΟΔΩΜΑΤΙΩΝ ΠΡΟΣ ΠΩΛΗΣΗ ΣΤΗΝ ΕΓΚΩΜΗ ΚΟΝΤΑ ΣΤΟ ΙΠΠΟΚΡΑΤΕΙΟ ΝΟΣΟΚΟΜΕΙΟ
EUR 236.000
For internal use only:
50CHPI
VL19255
Acropoli, Nicosia
2 Bed Apartment For Sale
ΠΟΛΥΤΕΛΕΣ ΔΙΑΜΕΡΙΣΜΑ 2 ΥΠΝΟΔΩΜΑΤΙΩΝ ΠΡΟΣ ΠΩΛΗΣΗ ΣΤΗΝ ΑΚΡΟΠΟΛΗ
EUR 233.000
For internal use only:
61DEPI
VL19141
Acropoli, Nicosia
2 Bed Apartment For Sale
ΠΟΛΥΤΕΛΕΣ ΔΙΑΜΕΡΙΣΜΑ ΔΥΟ ΥΠΝΟΔΩΜΑΤΙΩΝ ΠΡΟΣ ΠΩΛΗΣΗ ΣΤΗΝ ΑΚΡΟΠΟΛΗ
EUR 260.000
For internal use only:
61DEPI
VL19098
Strovolos, Nicosia
3 Bed Apartment For Sale
ΔΙΑΜΕΡΙΣΜΑ ΤΡΙΩΝ ΥΠΝΟΔΩΜΑΤΙΩΝ ΠΡΟΣ ΠΩΛΗΣΗ ΣΤΟΝ ΣΤΡΟΒΟΛΟ ΜΕ ΙΔΙΩΤΙΚΟ ΚΗΠΟ ΟΡΟΦΗΣ 64 Τ.Μ. & ΦΩΤΟΒΟΛΤΑΪΚΑ
EUR 265.000
For internal use only:
50CHPI
VL19006
Strovolos, Nicosia
2 Bed Apartment For Sale
ΥΠΟ ΚΑΤΑΣΚΕΥΗ ΔΙΑΜΕΡΙΣΜΑ 2 ΥΠΝΟΔΩΜΑΤΙΩΝ ΜΕ ΚΗΠΟ ΟΡΟΦΗΣ ΣΤΟΝ ΣΤΡΟΒΟΛΟ, ΔΙΠΛΑ ΑΠΟ ΠΡΑΣΙΝΗ ΠΕΡΙΟΧΗ
EUR 210.000
For internal use only:
50CHPI
VL18982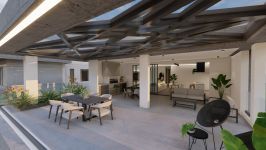 Kaimakli, Nicosia
4 Bed Apartment For Sale
ΠΟΛΥΤΕΛΕΣ ΔΙΑΜΕΡΙΣΜΑ ΤΕΣΣΑΡΩΝ ΥΠΝΟΔΩΜΑΤΙΩΝ ΣΤΟ ΚΑΪΜΑΚΛΙ, ΜΕ 2 ΧΩΡΟΥΣ ΣΤΑΘΜΕΥΣΗΣ & 107 Τ.Μ. ΒΕΡΑΝΤΕΣ
EUR 285.000
For internal use only:
50CHPI
VL18979
Makedonitissa, Nicosia
2 Bed Apartment For Sale
ΠΟΛΤΕΛΗ ΔΙΑΜΕΡΙΣΜΑΤΑ 2 ΥΠΝΟΔΩΜΑΤΙΩΝ ΠΡΟΣ ΠΩΛΗΣΗ ΣΤΗΝ ΚΑΡΔΙΑ ΤΗΣ ΜΑΚΕΔΟΝΙΤΙΣΣΑΣ ΣΤΗΝ ΕΓΚΩΜΗ
EUR 225.000
For internal use only:
50CHPI
VL18978
Acropoli, Nicosia
2 Bed Apartment For Sale
ΔΙΑΜΕΡΙΣΜΑ ΔΥΟ ΥΠΝΟΔΩΜΑΤΙΩΝ ΠΡΟΣ ΠΩΛΗΣΗ ΣΤΟΝ ΣΤΡΟΒΟΛΟ ΚΟΝΤΑ ΣΤΟ ΠΑΡΚΟ ΑΚΡΟΠΟΛΗΣ
EUR 260.000
For internal use only:
61DEPI