One bedroom apartment for sale in Palouriotissa near Frederick University great for investment
ΔΙΑΜΕΡΙΣΜΑ ΕΝΟΣ ΥΠΝΟΔΩΜΑΤΙΟΥ ΣΤΗΝ ΠΑΛΛΟΥΡΙΩΤΙΣΣΑ ΚΟΝΤΑ ΣΤΟ ΠΑΝΕΠΙΣΤΗΜΙΟ FREDERICK ΙΔΑΝΙΚΟ ΓΙΑ ΕΠΕΝΔΥΣΗ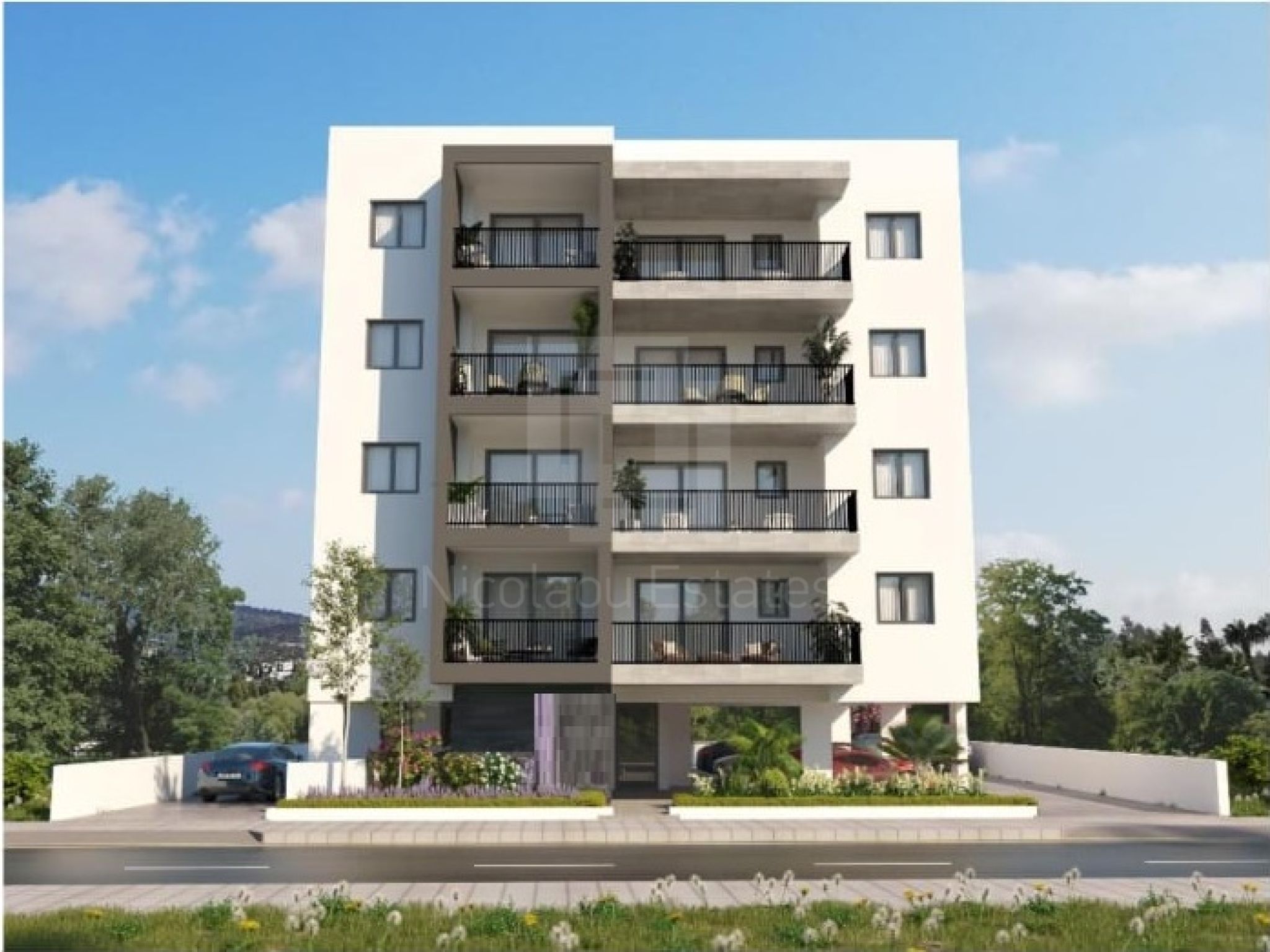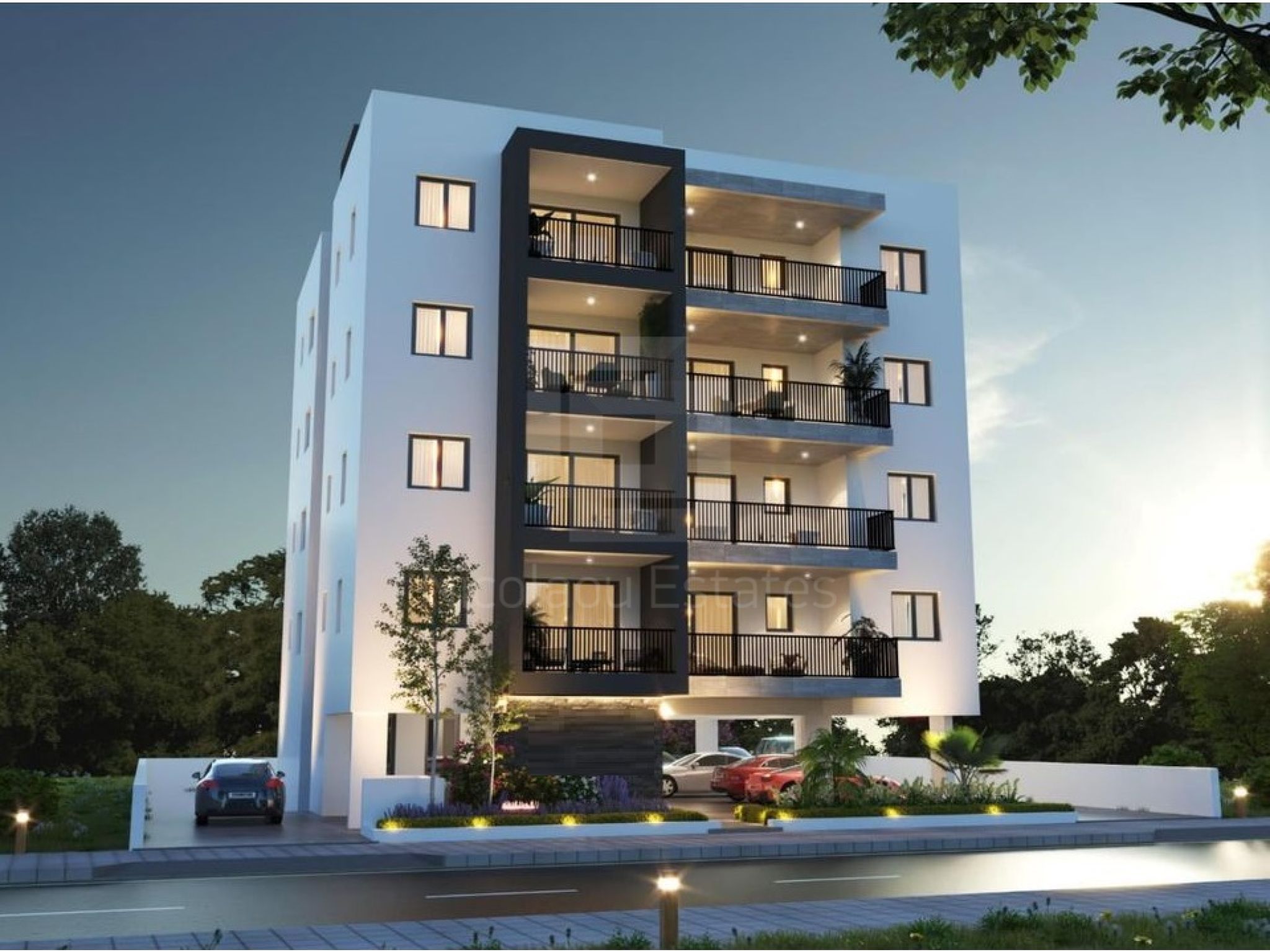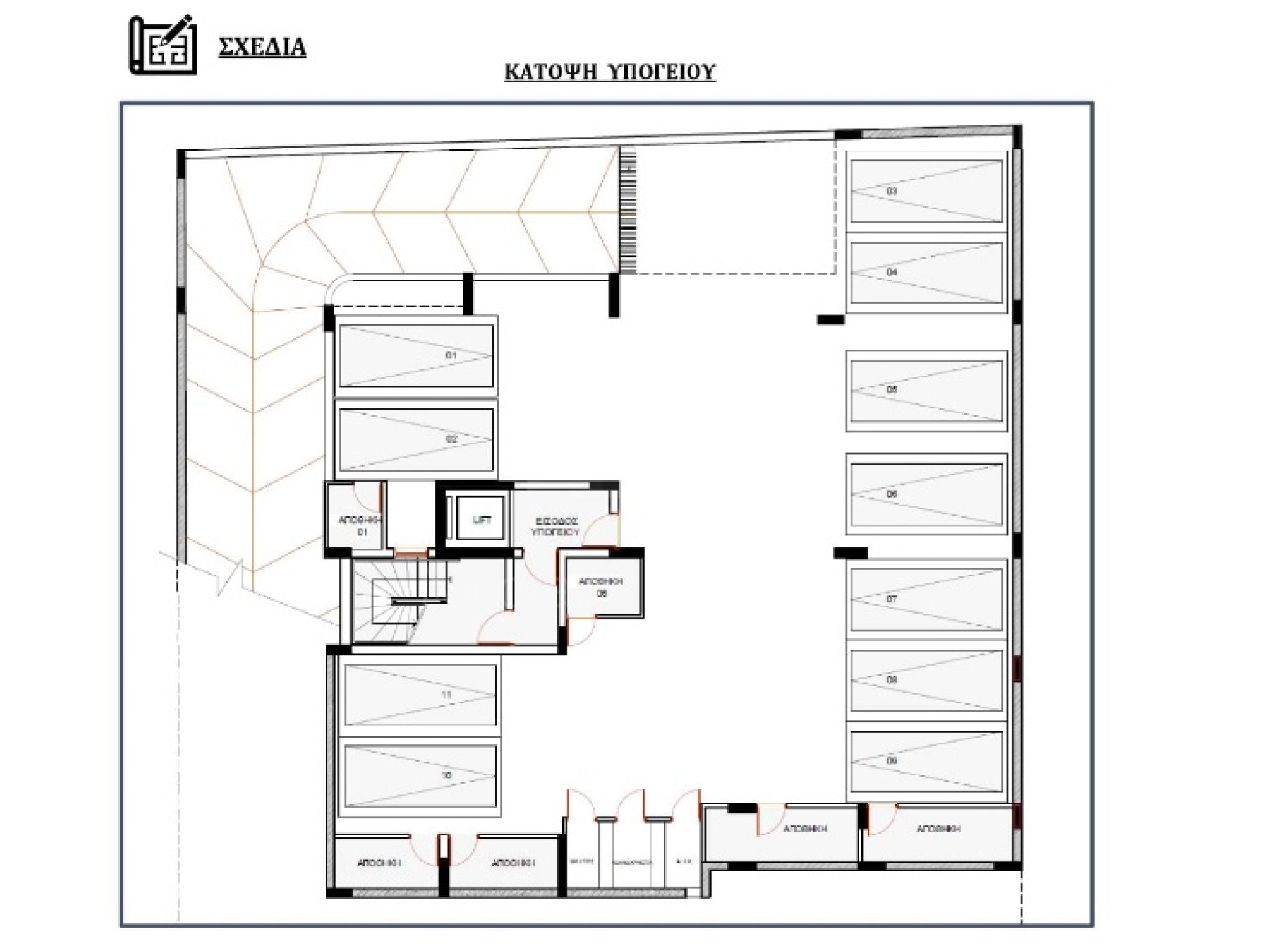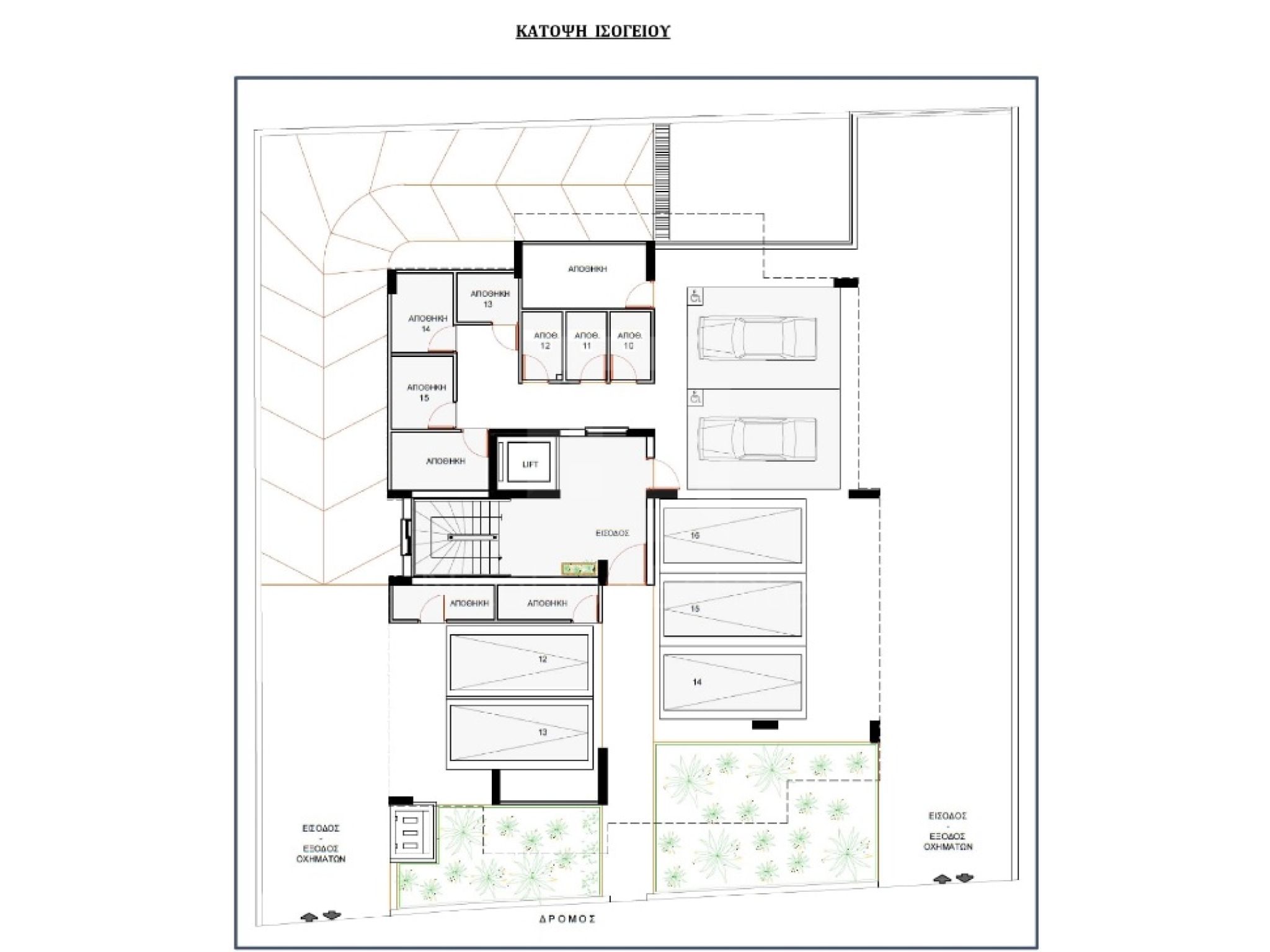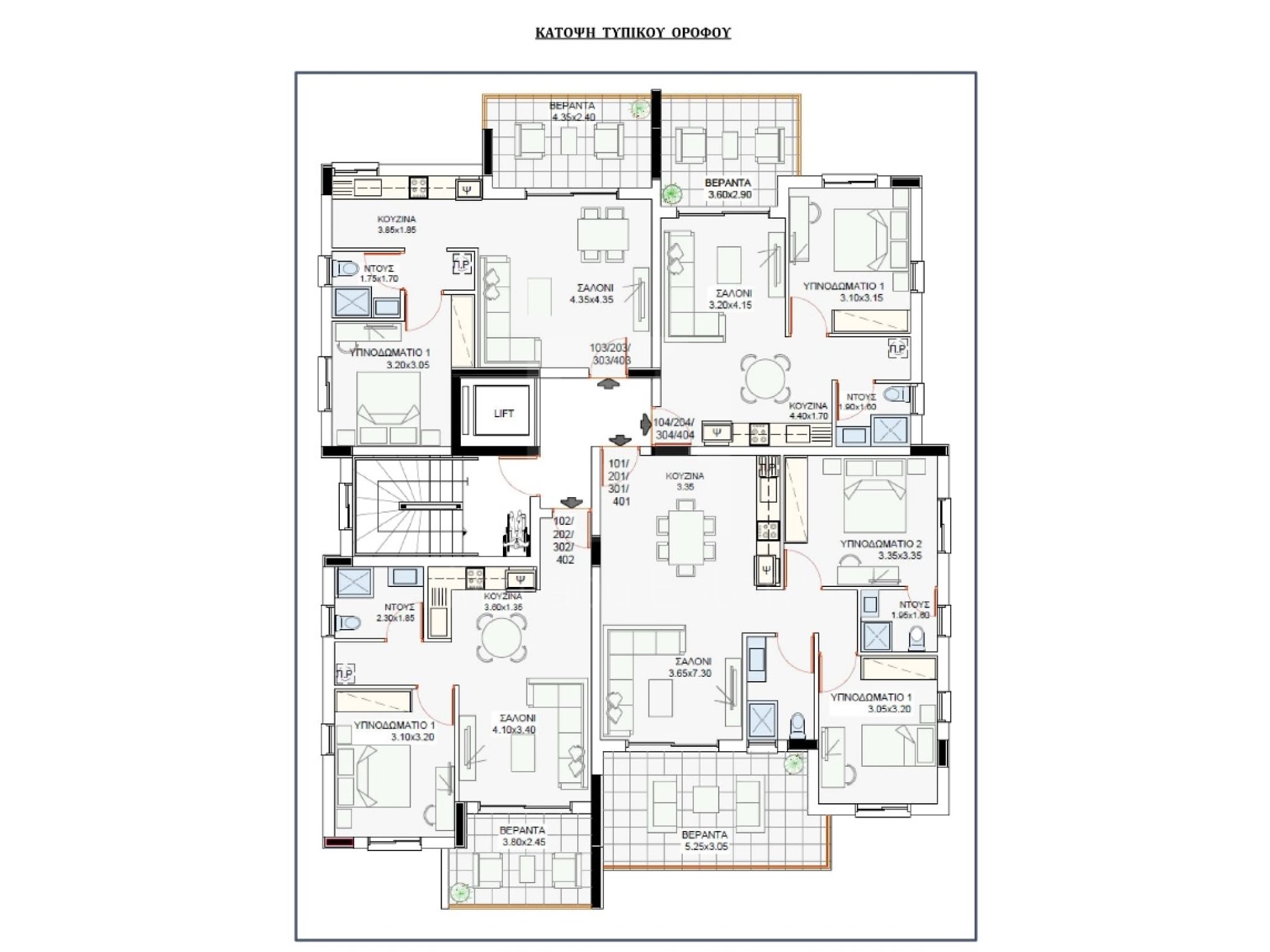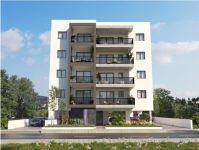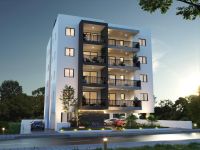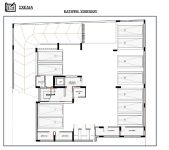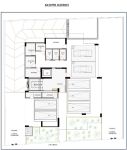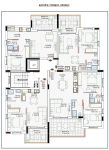 Total Floors:
4 (Floor No.: 1)
29
2
392
Completion Date:
september 2023
Covered Internal Area:
50 m2
Download 5 property images
DESCRIPTION
The project is located in a quiet privileged area in the Municipality of Nicosia near Frederick University. The location of the project offers easy access to the city center as well as to many amenities such as supermarkets, gym, schools, shops etc.
The building consists of 16 apartments on 4 floors. Each floor consists of 4 apartments (one of 2 bedrooms and three of 1 bedroom). All apartments have covered parking and storage. The building also has a photovoltaic system for common areas.
This apartment is on the second floor and consists of a living room with dining area and open plan kitchen, one bedroom and a bathroom.

---
Το έργο ανεγείρεται σε μια ήσυχη προνομιακή περιοχή στο Δήμο Λευκωσίας κοντά στο Πανεπιστήμιο Frederick. Η θέση του έργου προσφέρει εύκολη πρόσβαση στο κέντρο της πόλης καθώς και στα εμπορικά καταστήματα πχ. υπεραγορές, γυμναστήριο, σχολεία, εμπορικά καταστήματα κ.α.
Το κτίριο αποτελείται από 16 διαμερίσματα σε 4 ορόφους. Κάθε όροφος αποτελείται από 4 διαμερίσματα (ένα των 2 υπνοδ. και τρία των 1 υπνοδ.). Όλα τα διαμερίσματα διαθέτουν καλυμμένο χώρο στάθμευσης και αποθήκη. Το κτίριο διαθέτει επίσης φωτοβολταϊκό σύστημα για τους κοινόχρηστους χώρους.
Αυτό το διαμέρισμα βρίσκεται στον δεύτερο όροφο και αποτελείται από το σαλόνι με την τραπεζαρία και ενιαία κουζίνα, ένα υπνοδωμάτιο και ένα μπάνιο.
MAIN PROPERTY FEATURES
Brand New
For Investment
Garage / Designated Parking
Unfurnished
This 1-bedroom apartment in Palouriotissa, Nicosia is being offered for sale at EUR 100.000 (VAT not included).
Other property suggestions
VL19575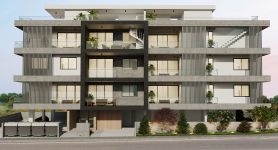 Lakatamia, Nicosia
1 Bed Apartment For Sale
ΔΙΑΜΕΡΙΣΜΑ ΕΝΟΣ ΥΠΝΟΔΩΜΑΤΙΟΥ ΣΤΗΝ ΛΑΚΑΤΑΜΙΑ, ΣΕ ΚΟΝΤΙΝΗ ΑΠΟΣΤΑΣΗ ΑΠΟ ΟΛΕΣ ΤΙΣ ΥΠΗΡΕΣΙΕΣ
EUR 110.000
For internal use only:
50CHPI
VL19448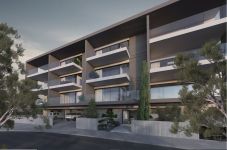 Aglantzia, Nicosia
1 Bed Apartment For Sale
ΔΙΑΜΕΡΙΣΜΑ ΕΝΟΣ ΥΠΝΟΔΩΜΑΤΙΟΥ ΠΡΟΣ ΠΩΛΗΣΗ ΣΤΗΝ ΑΓΛΑΝΤΖΙΑ ΚΟΝΤΑ ΣΤΟ ΠΑΝΕΠΙΣΤΗΜΙΟ ΚΥΠΡΟΥ
EUR 120.000
For internal use only:
50CHPI
VL19365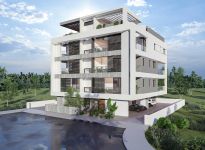 Strovolos, Nicosia
1 Bed Apartment For Sale
ΔΙΑΜΕΡΙΣΜΑ ΕΝΟΣ ΥΠΝΟΔΩΜΑΤΙΟΥ ΠΡΟΣ ΠΩΛΗΣΗ ΣΤΟΝ ΣΤΡΟΒΟΛΟ
EUR 120.000
For internal use only:
50CHPI
VL19298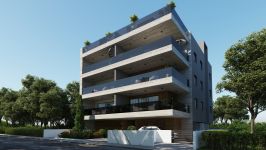 Strovolos, Nicosia
1 Bed Apartment For Sale
ΔΙΑΜΕΡΙΣΜΑ ΕΝΟΣ ΥΠΝΟΔΩΜΑΤΙΟΥ ΣΤΟΝ ΣΤΡΟΒΟΛΟ ΚΟΝΤΑ ΣΤΗΝ ΠΕΡΙΚΛΕΟΥΣ
EUR 125.000
For internal use only:
50CHPI
VL19104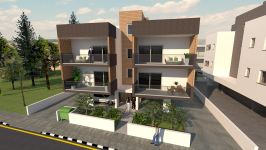 Aglantzia, Nicosia
Apartment For Sale
ΣΤΟΥΝΤΙΟ ΔΙΑΜΕΡΙΣΜΑ ΣΤΗΝ ΑΓΛΑΝΤΖΙΑ ΠΡΟΣ ΠΩΛΗΣΗ
EUR 92.750
For internal use only:
50CHPI
VL19086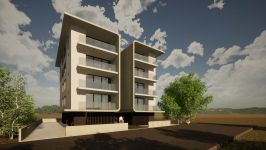 Aglantzia, Nicosia
1 Bed Apartment For Sale
ΜΟΝΤΕΡΝΟ ΔΙΑΜΕΡΙΣΜΑ ΕΝΟΣ ΥΠΝΟΔΩΜΑΤΙΟΥ ΣΤΗΝ ΑΓΛΑΝΤΖΙΑ
EUR 125.000
For internal use only:
50CHPI
VL19009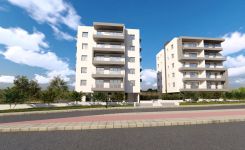 Engomi, Nicosia
1 Bed Apartment For Sale
ΔΙΑΜΕΡΙΣΜΑ ΕΝΟΣ ΥΠΝΟΔΩΜΑΤΙΟΥ ΠΡΟΣ ΠΩΛΗΣΗ ΣΤΗΝ ΕΓΚΩΜΗ ΚΟΝΤΑ ΣΤΟ ΕΥΡΩΠΑΪΚΟ ΠΑΝΕΠΙΣΤΗΜΙΟ
EUR 130.000
For internal use only:
50CHPI
VL19007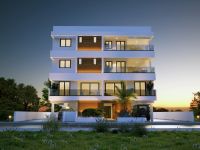 Lakatamia, Nicosia
1 Bed Apartment For Sale
ΔΙΑΜΕΡΙΣΜΑ ΕΝΟΣ ΥΠΝΟΔΩΜΑΤΙΟΥ ΣΤΗΝ ΛΑΚΑΤΑΜΙΑ ΠΡΟΣ ΠΩΛΗΣΗ ΔΙΠΛΑ ΑΠΟ ΤΟ ΓΡΑΜΜΙΚΟ ΠΑΡΚΟ
EUR 113.000
For internal use only:
61DEPI
VL18989
Geri, Nicosia
1 Bed Apartment For Sale
ΔΙΑΜΕΡΙΣΜΑ ΕΝΟΣ ΥΠΝΟΔΩΜΑΤΙΟΥ ΠΡΟΣ ΠΩΛΗΣΗ ΣΤΟ ΓΕΡΙ
EUR 110.000
For internal use only:
50CHPI
VL18972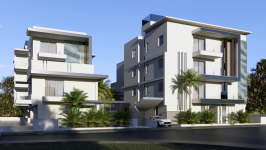 Aglantzia, Nicosia
1 Bed Apartment For Sale
ΔΙΑΜΕΡΙΣΜΑ ΕΝΟΣ ΥΠΝΟΔΩΜΑΤΙΟΥ ΠΡΟΣ ΠΩΛΗΣΗ ΣΤΗΝ ΑΓΛΑΝΤΖΙΑ ΚΟΝΤΑ ΣΤΟ ΠΑΝΕΠΙΣΤΗΜΙΟ ΚΥΠΡΟΥ
EUR 120.000
For internal use only:
61DEPI
VL18971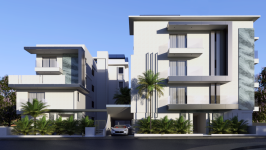 Aglantzia, Nicosia
Apartment For Sale
ΣΤΟΥΝΤΙΟ ΔΙΑΜΕΡΙΣΜΑ ΣΤΟΝ ΤΕΛΕΥΤΑΙΟ ΟΡΟΦΟ ΠΡΟΣ ΠΩΛΗΣΗ ΣΤΗΝ ΑΓΛΑΝΤΖΙΑ ΚΟΝΤΑ ΣΤΟ ΠΑΝΕΠΙΣΤΗΜΙΟ ΚΥΠΡΟΥ
EUR 90.000
For internal use only:
61DEPI
VL18969
Aglantzia, Nicosia
1 Bed Apartment For Sale
ΔΙΑΜΕΡΙΣΜΑ ΕΝΟΣ ΥΠΝΟΔΩΜΑΤΙΟΥ ΠΡΟΣ ΠΩΛΗΣΗ ΣΤΗΝ ΑΓΛΑΝΤΖΙΑ ΚΟΝΤΑ ΣΤΟ ΠΑΝΕΠΙΣΤΗΜΙΟ ΚΥΠΡΟΥ
EUR 120.000
For internal use only:
61DEPI