Brand new one bedroom apartment in Strovolos near metro
ΚΑΙΝΟΥΡΓΙΟ ΔΙΑΜΕΡΙΣΜΑ ΕΝΟΣ ΥΠΝΟΔΩΜΑΤΙΟΥ ΣΤΟΝ ΣΤΡΟΒΟΛΟ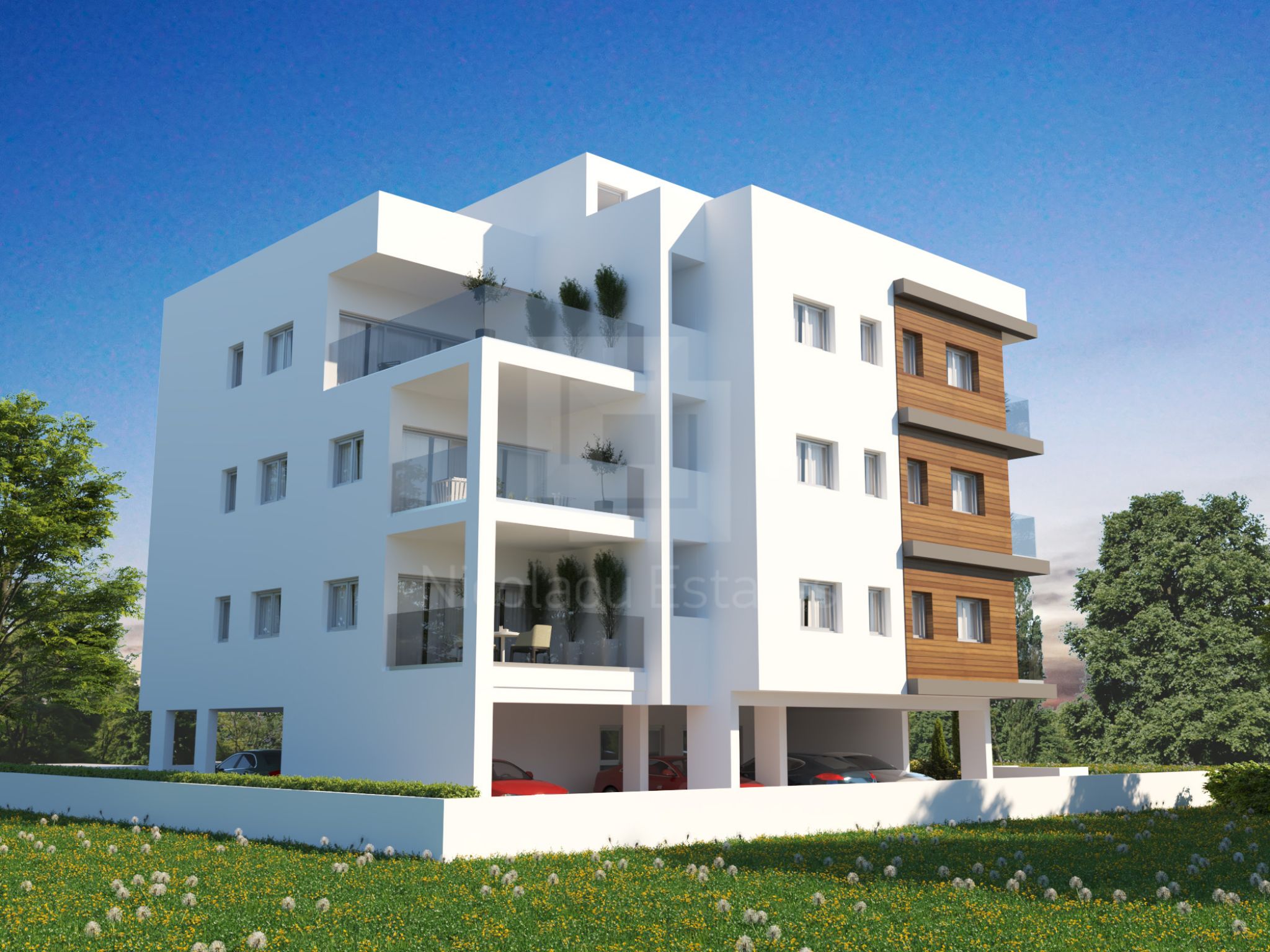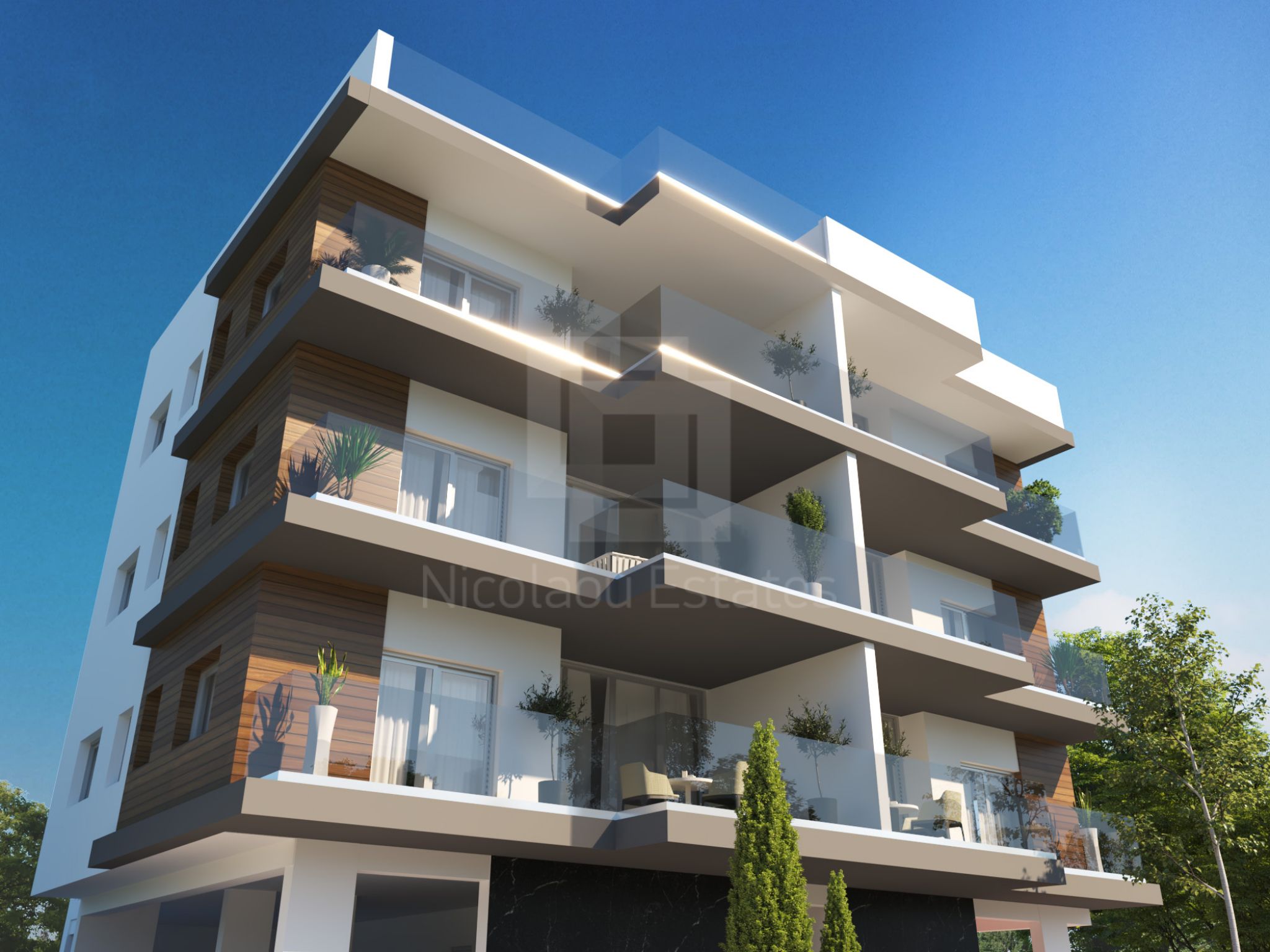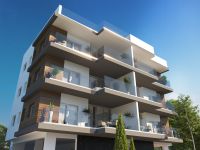 Total Floors:
3 (Floor No.: 1)
29
2
245
Covered Internal Area:
50 m2
Download 13 property images
DESCRIPTION
This band new building is located in Strovolos. The building consists of three floors. Each floor has three apartments, two apartments of one-bedroom and one apartment of two-bedrooms. On the last top floor has one of one-bedroom apartment, one two-bedroom apartment and one studio-apartment.
This apartment consists of a living room with open plan kitchen, one bedroom and one bathroom. It has also 13,5 sq.m covered veranda.
Features:

- Italian kitchen counters (white colour)
- Provision for A/C
- Provision for underfloor heating
- 1 parking space
- Storage
---
Αυτή η καινούργια πολυκατοικία βρίσκεται στον Στρόβολο. Αποτελείται από τρεις ορόφους. Ο κάθε όροφος αποτελείται από τρία διαμερίσματα, δύο διαμερίσματα του ενός υπνοδωματίου και ένα διαμέρισμα των δύο υπνοδωματίων. Στον τελευταίο όροφο υπάρχουν επίσης τρία διαμερίσματα, ένα ενός υπνοδωματίου, ένα των δύο υπνοδωματίων και ένα στούντιο διαμέρισμα.
Αυτό το διαμέρισμα αποτελείται από σαλόνι με ενιαία κουζίνα, ένα υπνοδωμάτιο και ένα μπάνιο. Διαθέτει επίσης καλυμμένη βεράντα 13,5 τ.μ.
Χαρακτηριστικά:
- Ιταλικοί πάγκοι κουζίνας και ερμάρια χρώματος άσπρο
- Πρόνοια για κλιματισμό
- Πρόνοια για θέρμανση δαπέδου
- 1 χώρος στάθμευσης
- Αποθήκη
MAIN PROPERTY FEATURES
Brand New
For Investment
Garage / Designated Parking
Unfurnished
Available: May 2023
This 1-bedroom apartment in Strovolos, Nicosia is being offered for sale at EUR 130.000 (VAT not included).
Other property suggestions
VL19845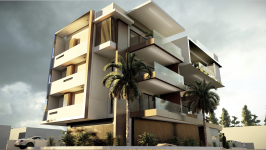 Aglantzia, Nicosia
1 Bed Apartment For Sale
ΔΙΑΜΕΡΙΣΜΑ 1 ΥΠΝΟΔΩΜΑΤΙOY ΠΡΟΣ ΠΩΛΗΣΗ ΣΤO ΠΛΑΤΥ ΑΓΛΑΝΤΖΙΑΣ
EUR 165.000
For internal use only:
61DEPI
VL19804
Strovolos, Nicosia
1 Bed Apartment For Sale
ΔΙΑΜΕΡΙΣΜΑ ΕΝΟΣ ΥΠΝΟΔΩΜΑΤΙΟΥ ΠΡΟΣ ΠΩΛΗΣΗ ΣΤΟΝ ΣΤΡΟΒΟΛΟ ΚΟΝΤΑ ΣΤΟ ΣΤΑΔΙΟ ΚΕΡΑΥΝΟΣ
EUR 135.000
For internal use only:
50CHPI
VL19802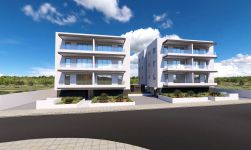 Aglantzia, Nicosia
1 Bed Apartment For Sale
ΔΙΑΜΕΡΙΣΜΑ ΕΝΟΣ ΥΠΝΟΔΩΜΑΤΙΟΥ ΠΡΟΣ ΠΩΛΗΣΗ ΣΤΗΝ ΑΓΛΑΝΤΖΙΑ ΚΟΝΤΑ ΣΤΟ ΠΑΝΕΠΙΣΤΗΜΙΟ ΚΥΠΡΟΥ
EUR 125.000
For internal use only:
50CHPI
VL19801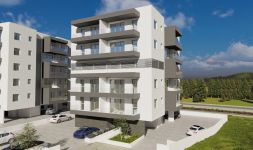 Strovolos, Nicosia
1 Bed Apartment For Sale
ΔΙΑΜΕΡΙΣΜΑ ΕΝΟΣ ΥΠΝΟΔΩΜΑΤΙΟΥ ΠΡΟΣ ΠΩΛΗΣΗ ΣΤΟΝ ΣΤΡΟΒΟΛΟ ΚΟΝΤΑ ΣΤΟ ΕΥΡΩΠΑΪΚΟ ΠΑΝΕΠΙΣΤΗΜΙΟ
EUR 135.000
For internal use only:
50CHPI
VL19448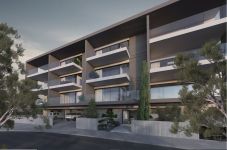 Aglantzia, Nicosia
1 Bed Apartment For Sale
ΔΙΑΜΕΡΙΣΜΑ ΕΝΟΣ ΥΠΝΟΔΩΜΑΤΙΟΥ ΠΡΟΣ ΠΩΛΗΣΗ ΣΤΗΝ ΑΓΛΑΝΤΖΙΑ ΚΟΝΤΑ ΣΤΟ ΠΑΝΕΠΙΣΤΗΜΙΟ ΚΥΠΡΟΥ
EUR 120.000
For internal use only:
50CHPI
VL19411
Strovolos, Nicosia
2 Bed Apartment For Sale
2 ΥΠΝΟΔΩΜΑΤΙΩΝ ΔΙΑΜΕΡΙΣΜΑ ΠΡΟΣ ΠΩΛΗΣΗ ΣΤΟΝ ΣΤΡΟΒΟΛΟ ΚΟΝΤΑ ΣΤΟ ΕΥΡΩΠΑΪΚΟ ΠΑΝΕΠΙΣΤΗΜΙΟ - ΕΠΕΝΔΥΤΙΚΗ ΕΥΚΑΙΡΙΑ
EUR 169.000
For internal use only:
50CHPI
VL19365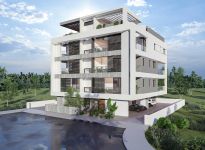 Strovolos, Nicosia
1 Bed Apartment For Sale
ΔΙΑΜΕΡΙΣΜΑ ΕΝΟΣ ΥΠΝΟΔΩΜΑΤΙΟΥ ΠΡΟΣ ΠΩΛΗΣΗ ΣΤΟΝ ΣΤΡΟΒΟΛΟ
EUR 120.000
For internal use only:
50CHPI
VL19306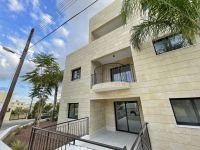 Aglantzia, Nicosia
2 Bed Apartment For Sale
ΑΝΑΚΑΙΝΙΣΜΕΝΟ ΙΣΟΓΕΙΟ ΔΙΑΜΕΡΙΣΜΑ 2 ΥΠΝΟΔΩΜΑΤΙΩΝ ΠΡΟΣ ΠΩΛΗΣΗ ΣΤΗΝ ΑΓΛΑΝΤΖΙΑ
EUR 165.000
For internal use only:
50CHPI
VL19298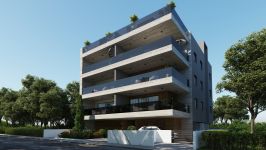 Strovolos, Nicosia
1 Bed Apartment For Sale
ΔΙΑΜΕΡΙΣΜΑ ΕΝΟΣ ΥΠΝΟΔΩΜΑΤΙΟΥ ΣΤΟΝ ΣΤΡΟΒΟΛΟ ΚΟΝΤΑ ΣΤΗΝ ΠΕΡΙΚΛΕΟΥΣ
EUR 125.000
For internal use only:
50CHPI
VL19261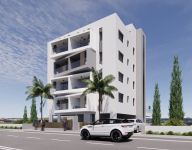 Engomi, Nicosia
1 Bed Apartment For Sale
ΔΙΑΜΕΡΙΣΜΑ ΕΝΟΣ ΥΠΝΟΔΩΜΑΤΙΟΥ ΠΡΟΣ ΠΩΛΗΣΗ ΣΤΗΝ ΕΓΚΩΜΗ ΚΟΝΤΑ ΣΤΟ ΙΠΠΟΚΡΑΤΕΙΟ ΝΟΣΟΚΟΜΕΙΟ
EUR 150.000
For internal use only:
50CHPI
VL19103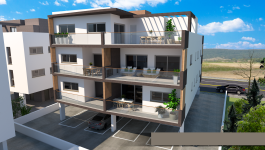 Aglantzia, Nicosia
1 Bed Apartment For Sale
ΡΕΤΙΡΕ ΔΙΑΜΕΡΙΣΜΑ ΕΝΟΣ ΥΠΝΟΔΩΜΑΤΙΟΥ ΜΕ 52 Τ.Μ. ΒΕΡΑΝΤΕΣ ΣΤΗΝ ΑΓΛΑΝΤΖΙΑ ΠΡΟΣ ΠΩΛΗΣΗ
EUR 135.000
For internal use only:
50CHPI
VL19086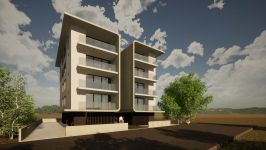 Aglantzia, Nicosia
1 Bed Apartment For Sale
ΜΟΝΤΕΡΝΟ ΔΙΑΜΕΡΙΣΜΑ ΕΝΟΣ ΥΠΝΟΔΩΜΑΤΙΟΥ ΣΤΗΝ ΑΓΛΑΝΤΖΙΑ
EUR 125.000
For internal use only:
50CHPI