One bedroom apartment for sale in Agioi Omologites
ΔΙΑΜΕΡΙΣΜΑ ΕΝΟΣ ΥΠΝΟΔΩΜΑΤΙΟΥ ΠΡΟΣ ΠΩΛΗΣΗ ΣΤΟΥΣ ΑΓΙΟΥΣ ΟΜΟΛΟΓΗΤΕΣ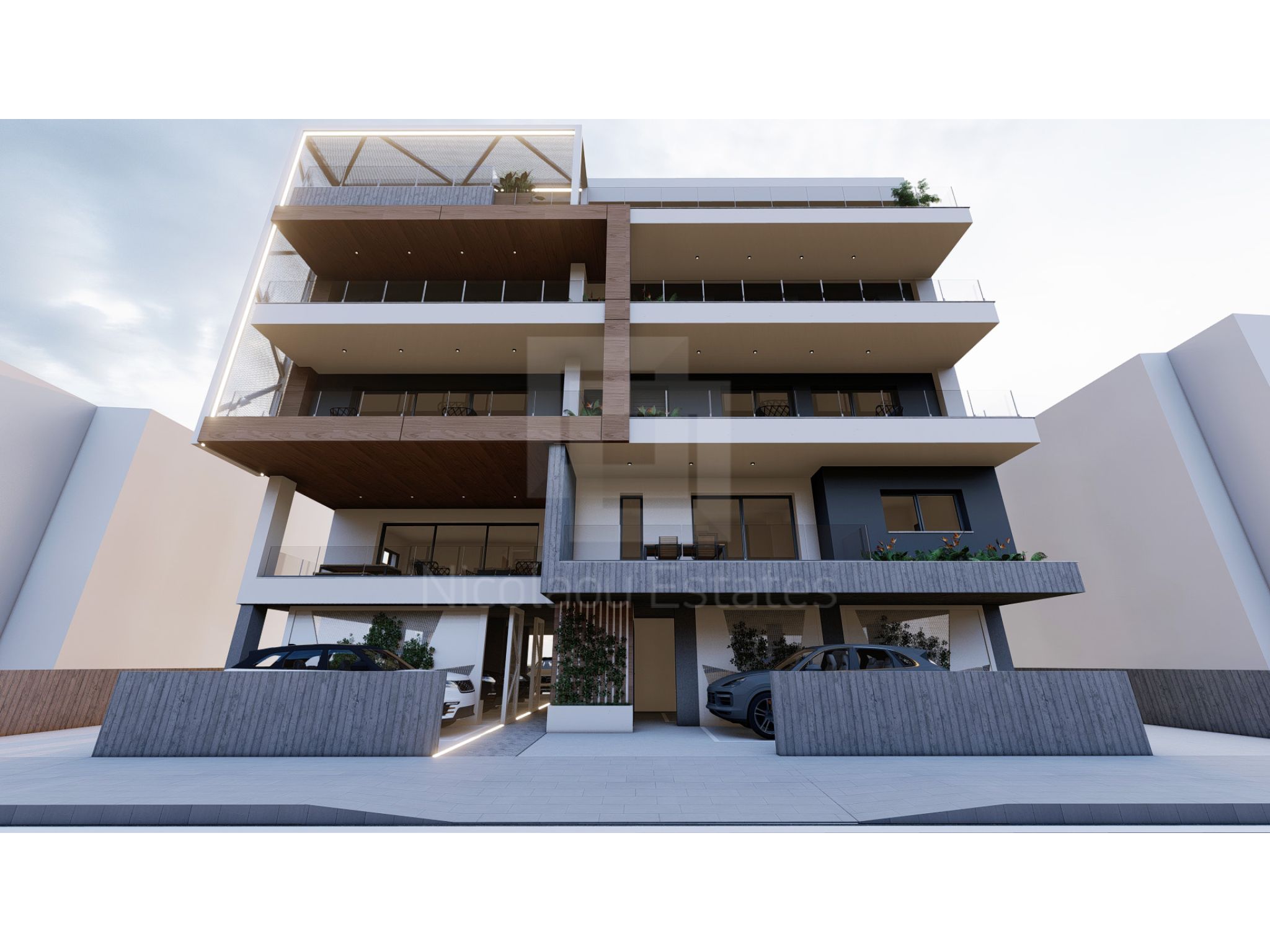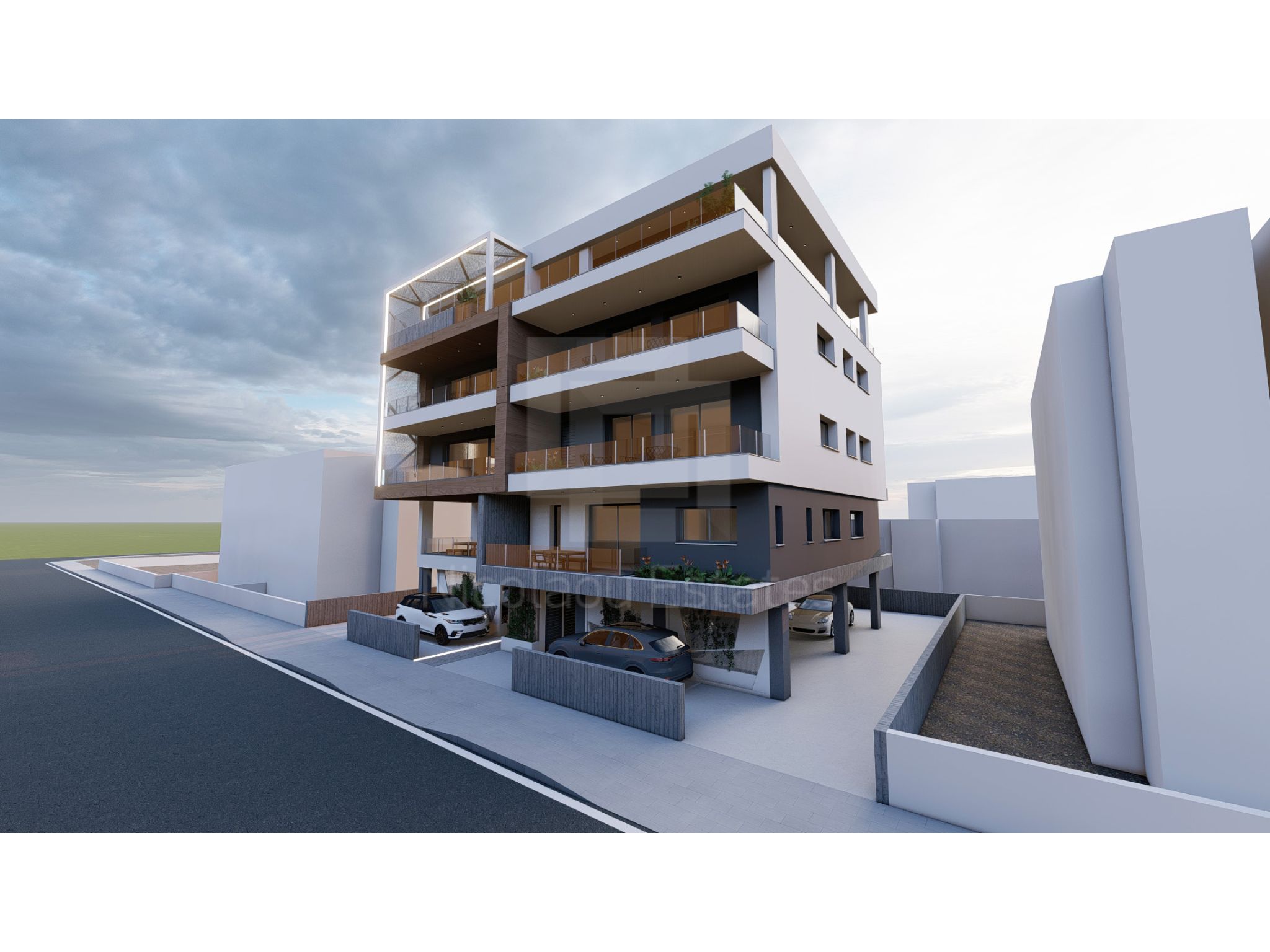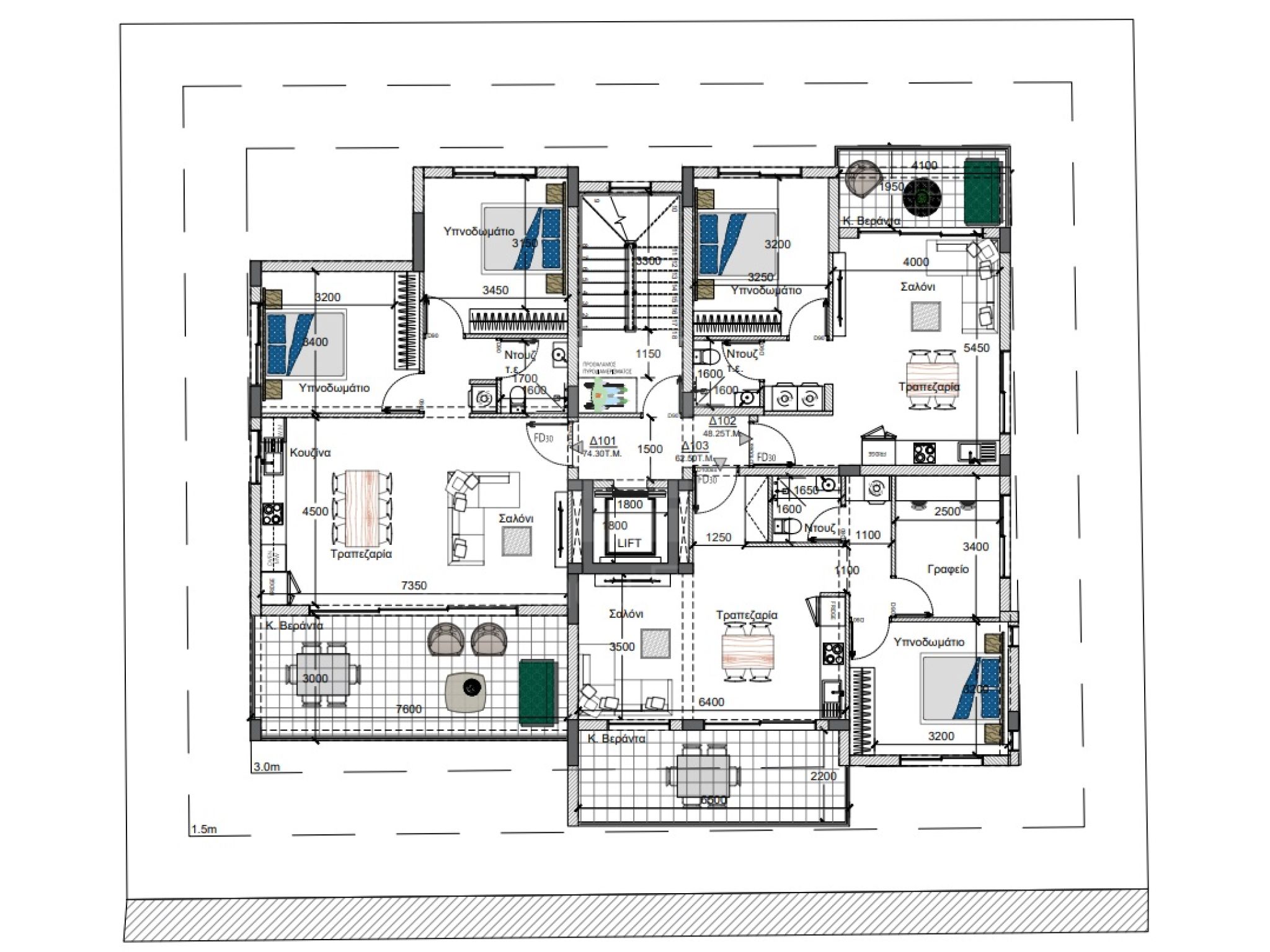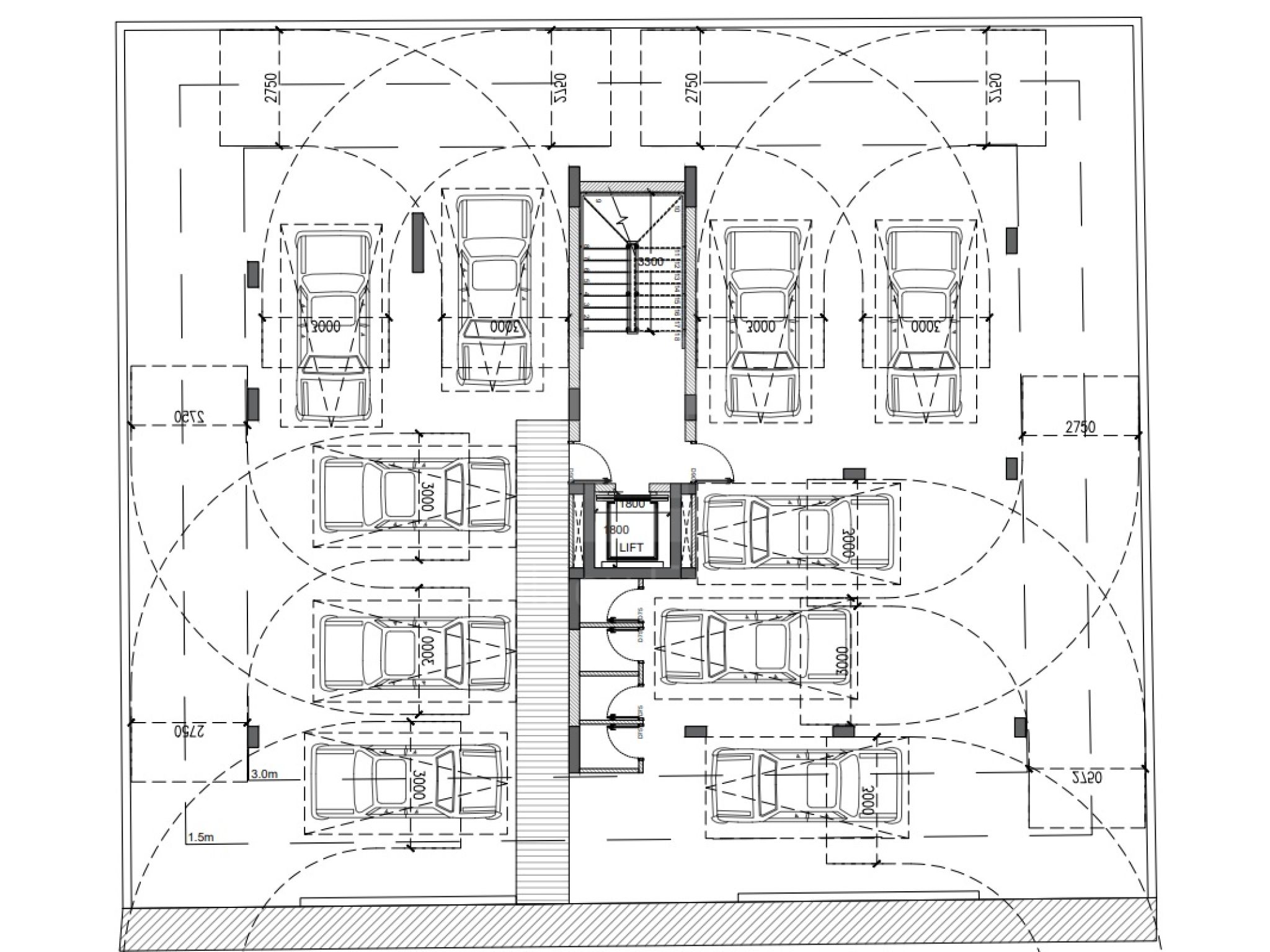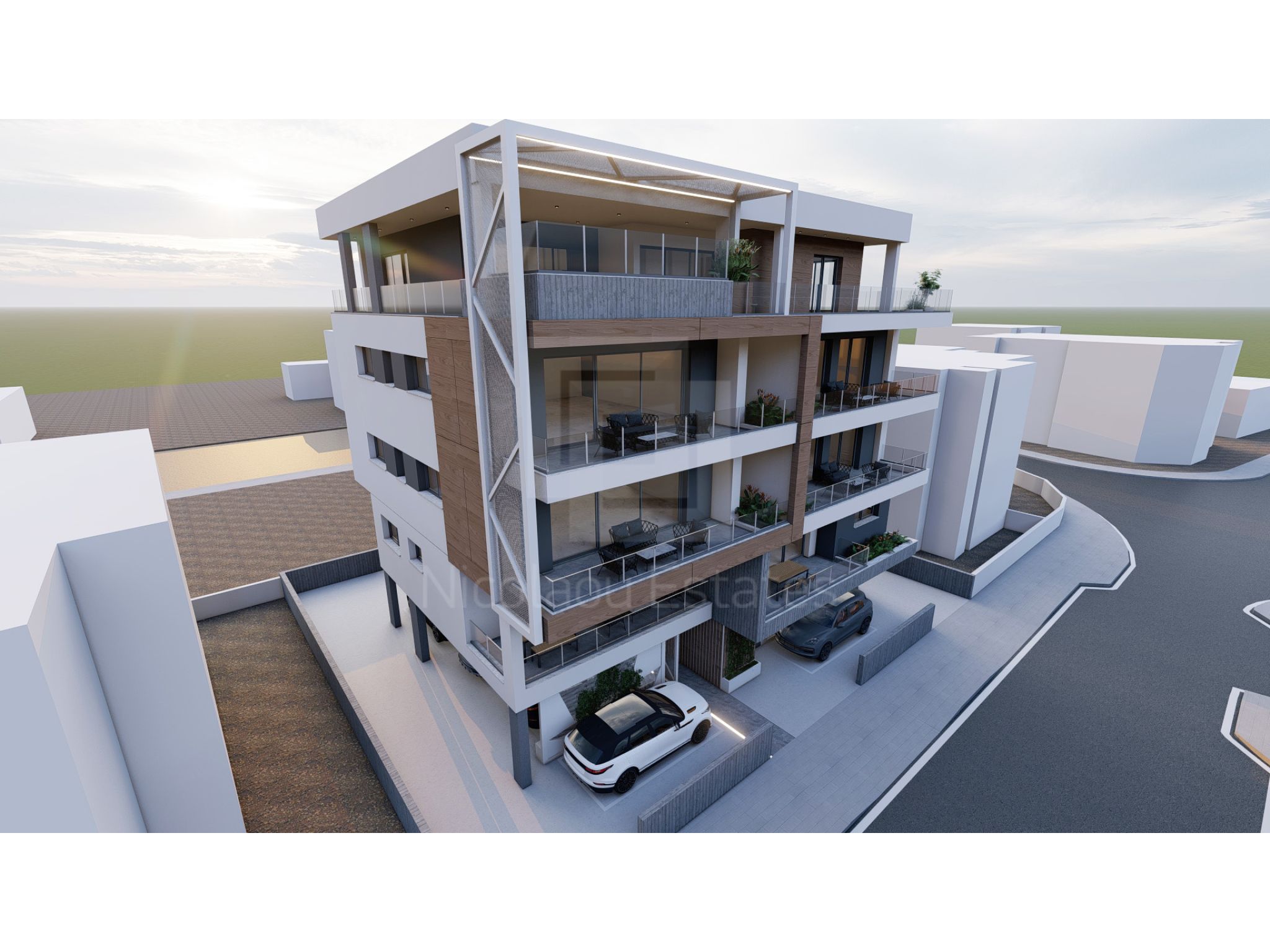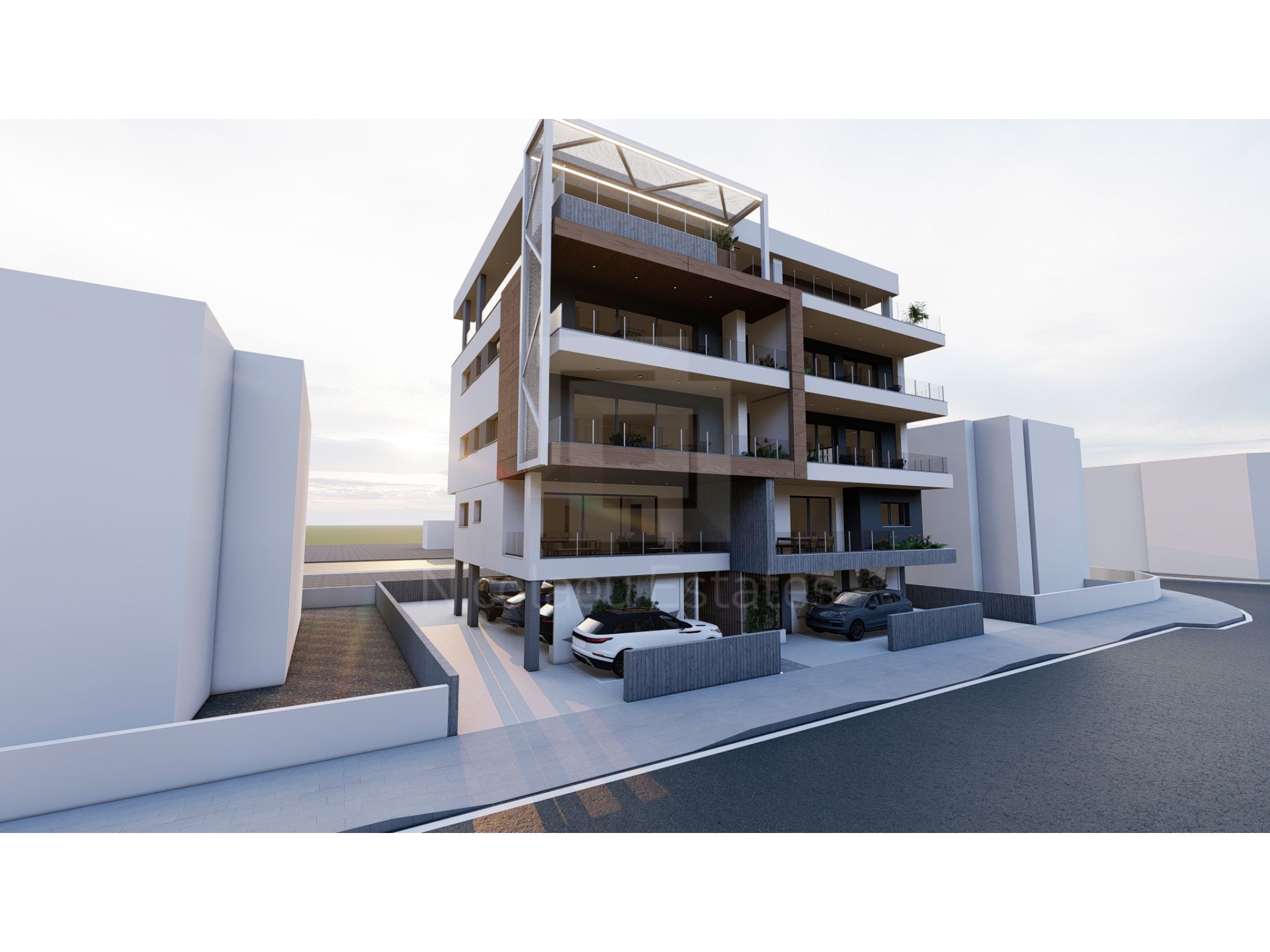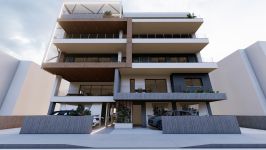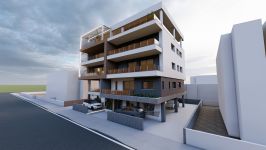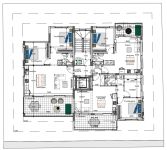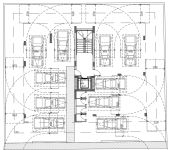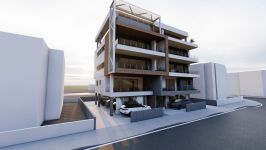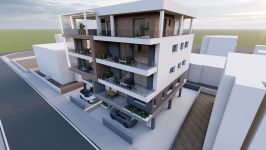 Total Floors:
4 (Floor No.: 1)
29
2
397
Covered Internal Area:
50 m2
Download 7 property images
DESCRIPTION
This new project is situated in a quiet residential neighborhood and a step away from the busiest avenue of Nicosia (Niki's ave.), walking distance from the city center, and surrounded by all services you may need for your daily life.
This apartment is on the first floor and consists of a living room with dining area, open plan kitchen, one bedroom and a bathroom.
PROPERTY FEATURES:
- 12 SQ.M. covered veranda
-1 storage
- 1 parking space
- Provision for A/C units
- Provision for electric radiator
- Intercome system
- Security cameras will be installed at the entrances of buildings and there will be an access control system.

---
Αυτό το νέο έργο βρίσκεται σε μια ήσυχη κατοικημένη γειτονιά και ένα βήμα μακριά από την πιο πολυσύχναστη λεωφόρο της Λευκωσίας (λεωφ. Νίκης), σε κοντινή απόσταση με τα πόδια από το κέντρο της πόλης και περιβάλλεται από όλες τις υπηρεσίες που μπορεί να χρειαστείτε για την καθημερινότητά σας.
Αυτό το διαμέρισμα βρίσκεται στον πρώτο όροφο και αποτελείται από σαλόνι με τραπεζαρία, ανοιχτή κουζίνα, ένα υπνοδωμάτιο και ένα μπάνιο.
ΧΑΡΑΚΤΗΡΙΣΤΙΚΑ ΑΚΙΝΗΤΟΥ:
- 12 τ.μ. καλυμμένη βεράντα
- 1 αποθήκη
- 1 χώρος στάθμευσης
- Πρόνοια για κλιματιστικά
- Πρόνοια για ηλεκτρικά σώματα θέρμανσης
- Σύστημα θυροτηλεόρασης
- Θα τοποθετηθούν κάμερα ασφάλειας στις εισόδους των κτηρίων και θα υπάρχει σύστημα ελεγχόμενης πρόσβασης (Access Control)
MAIN PROPERTY FEATURES
Brand New
Garage / Designated Parking
Private Pool
Unfurnished
COMMUNAL FEATURES
This 1-bedroom apartment in Agioi Omologites, Nicosia is being offered for sale at EUR 140.000 (VAT not included).
Other property suggestions
VL19845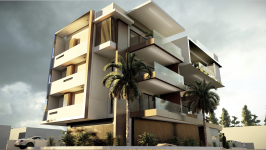 Aglantzia, Nicosia
1 Bed Apartment For Sale
ΔΙΑΜΕΡΙΣΜΑ 1 ΥΠΝΟΔΩΜΑΤΙOY ΠΡΟΣ ΠΩΛΗΣΗ ΣΤO ΠΛΑΤΥ ΑΓΛΑΝΤΖΙΑΣ
EUR 165.000
For internal use only:
61DEPI
VL19804
Strovolos, Nicosia
1 Bed Apartment For Sale
ΔΙΑΜΕΡΙΣΜΑ ΕΝΟΣ ΥΠΝΟΔΩΜΑΤΙΟΥ ΠΡΟΣ ΠΩΛΗΣΗ ΣΤΟΝ ΣΤΡΟΒΟΛΟ ΚΟΝΤΑ ΣΤΟ ΣΤΑΔΙΟ ΚΕΡΑΥΝΟΣ
EUR 135.000
For internal use only:
50CHPI
VL19801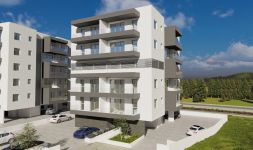 Strovolos, Nicosia
1 Bed Apartment For Sale
ΔΙΑΜΕΡΙΣΜΑ ΕΝΟΣ ΥΠΝΟΔΩΜΑΤΙΟΥ ΠΡΟΣ ΠΩΛΗΣΗ ΣΤΟΝ ΣΤΡΟΒΟΛΟ ΚΟΝΤΑ ΣΤΟ ΕΥΡΩΠΑΪΚΟ ΠΑΝΕΠΙΣΤΗΜΙΟ
EUR 135.000
For internal use only:
50CHPI
VL19789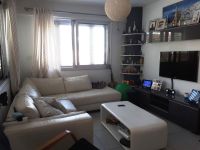 Acropoli, Nicosia
2 Bed Apartment For Sale
ΔΙΑΜΕΡΙΣΜΑ 2 ΥΠΝΟΔΩΜΑΤΙΩΝ ΠΡΟΣ ΠΩΛΗΣΗ ΣΤΗΝ ΑΚΡΟΠΟΛΗ ΚΟΝΤΑ ΣΤΟ ΣΧΟΛΕΙΟ TERRA SANTA
EUR 175.000
For internal use only:
7CHLU
VL19784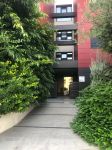 Aglantzia, Nicosia
1 Bed Apartment For Sale
ΔΙΑΜΕΡΙΣΜΑ ΕΝΟΣ ΥΠΝΟΔΩΜΑΤΙΟΥ ΠΡΟΣ ΠΩΛΗΣΗ ΣΤΟΝ 2ο ΟΡΟΦΟ ΣΕ ΜΟΝΤΕΡΝΟ ΚΤΙΡΙΟ ΣΤΗΝ ΑΓΛΑΝΤΖΙΑ
EUR 153.500
For internal use only:
7CHLU
VL19778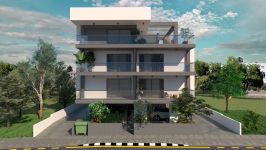 Aglantzia, Nicosia
1 Bed Apartment For Sale
ΡΕΤΙΡΕ ΔΙΑΜΕΡΙΣΜΑ ΕΝΟΣ ΥΠΝΟΔΩΜΑΤΙΟΥ ΠΡΟΣ ΠΩΛΗΣΗ ΣΤΗΝ ΑΓΛΑΝΤΖΙΑ ΚΟΝΤΑ ΣΤΟ ΠΑΝΕΠΙΣΤΗΜΙΟ ΚΥΠΡΟΥ ΜΕ ΕΥΡΥΧΩΡΕΣ ΒΕΡΑΝΤΕΣ
EUR 140.400
For internal use only:
50CHPI
VL19764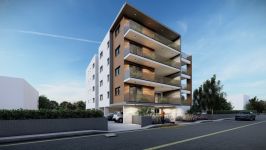 Agios Pavlos, Nicosia
2 Bed Apartment For Sale
ΔΙΑΜΕΡΙΣΜΑ 2 ΥΠΝΟΔΩΜΑΤΙΩΝ ΠΡΟΣ ΠΩΛΗΣΗ ΣΤΟΝ ΑΓΙΟ ΠΑΥΛΟ
EUR 162.000
For internal use only:
50CHPI
VL19649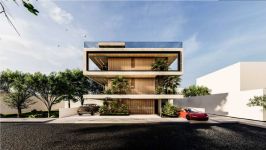 Lakatamia, Nicosia
1 Bed Apartment For Sale
ΜΟΝΤΕΡΝΟ ΔΙΑΜΕΡΙΣΜΑ ΕΝΟΣ ΥΠΝΟΔΩΜΑΤΙΟΥ ΠΡΟΣ ΠΩΛΗΣΗ ΣΤΗΝ ΛΑΚΑΤΑΜΙΑ
EUR 130.000
For internal use only:
50CHPI
VL19411
Strovolos, Nicosia
2 Bed Apartment For Sale
2 ΥΠΝΟΔΩΜΑΤΙΩΝ ΔΙΑΜΕΡΙΣΜΑ ΠΡΟΣ ΠΩΛΗΣΗ ΣΤΟΝ ΣΤΡΟΒΟΛΟ ΚΟΝΤΑ ΣΤΟ ΕΥΡΩΠΑΪΚΟ ΠΑΝΕΠΙΣΤΗΜΙΟ - ΕΠΕΝΔΥΤΙΚΗ ΕΥΚΑΙΡΙΑ
EUR 169.000
For internal use only:
50CHPI
VL19307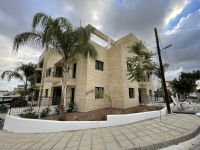 Aglantzia, Nicosia
2 Bed Apartment For Sale
ΑΝΑΚΑΙΝΙΣΜΕΝΟ ΔΙΑΜΕΡΙΣΜΑ 2 ΥΠΝΟΔΩΜΑΤΙΩΝ ΠΡΟΣ ΠΩΛΗΣΗ ΣΤΗΝ ΑΓΛΑΝΤΖΙΑ
EUR 170.000
For internal use only:
50CHPI
VL19306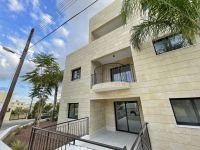 Aglantzia, Nicosia
2 Bed Apartment For Sale
ΑΝΑΚΑΙΝΙΣΜΕΝΟ ΙΣΟΓΕΙΟ ΔΙΑΜΕΡΙΣΜΑ 2 ΥΠΝΟΔΩΜΑΤΙΩΝ ΠΡΟΣ ΠΩΛΗΣΗ ΣΤΗΝ ΑΓΛΑΝΤΖΙΑ
EUR 165.000
For internal use only:
50CHPI
VL19261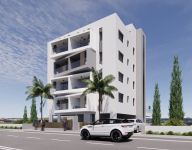 Engomi, Nicosia
1 Bed Apartment For Sale
ΔΙΑΜΕΡΙΣΜΑ ΕΝΟΣ ΥΠΝΟΔΩΜΑΤΙΟΥ ΠΡΟΣ ΠΩΛΗΣΗ ΣΤΗΝ ΕΓΚΩΜΗ ΚΟΝΤΑ ΣΤΟ ΙΠΠΟΚΡΑΤΕΙΟ ΝΟΣΟΚΟΜΕΙΟ
EUR 150.000
For internal use only:
50CHPI
VL19169
Archangelos, Nicosia
2 Bed Apartment For Sale
ΔΙΑΜΕΡΙΣΜΑ 2 ΥΠΝΟΔΩΜΑΤΙΩΝ ΣΤΟΝ ΑΡΧΑΓΓΕΛΟ ΜΕ ΦΩΤΟΒΟΛΤΑΪΚΟ ΣΥΣΤΗΜΑ
EUR 178.000
For internal use only:
61DEPI
VL19103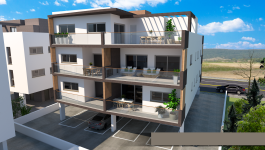 Aglantzia, Nicosia
1 Bed Apartment For Sale
ΡΕΤΙΡΕ ΔΙΑΜΕΡΙΣΜΑ ΕΝΟΣ ΥΠΝΟΔΩΜΑΤΙΟΥ ΜΕ 52 Τ.Μ. ΒΕΡΑΝΤΕΣ ΣΤΗΝ ΑΓΛΑΝΤΖΙΑ ΠΡΟΣ ΠΩΛΗΣΗ
EUR 135.000
For internal use only:
50CHPI
VL19054
Latsia, Nicosia
2 Bed Apartment For Sale
ΜΟΝΤΕΡΝΟ ΔΙΑΜΕΡΙΣΜΑ ΔΥΟ ΥΠΝΟΔΩΜΑΤΙΩΝ ΜΕ ΚΗΠΟ ΟΡΟΦΗΣ ΣΤΑ ΛΑΤΣΙΑ ΠΡΟΣ ΠΩΛΗΣΗ
EUR 175.000
For internal use only:
50CHPI
VL19025
Latsia, Nicosia
2 Bed Apartment For Sale
EUR 165.000
For internal use only:
61DEPI