One bedroom apartment for sale in Makedonitissa walking distance from all amenities
ΔΙΑΜΕΡΙΣΜΑ ΕΝΟΣ ΥΠΝΟΔΩΜΑΤΙΟΥ ΠΡΟΣ ΠΩΛΗΣΗ ΣΤΗΝ ΜΑΚΕΔΟΝΙΤΙΣΣΑ ΣΕ ΑΠΟΣΤΑΣΗ ΜΕ ΤΑ ΠΟΔΙΑ ΑΠΟ ΟΛΕΣ ΤΙΣ ΥΠΗΡΕΣΙΕΣ
Total Floors:
3 (Floor No.: 1)
29
2
372
Completion Date:
OCTOBER 2023
Covered Internal Area:
50 m2
Download 9 property images
DESCRIPTION
Situated in a quiet residential neighborhood and a step away from the Tomb of Makedonitissa, walking distance from all amenities, and surrounded by all services you may need for your daily life.
The building consists of three floors and 8 apartments. This apartment in on the first floor and consists of a living room with dining area and open plan kitchen, one bedroom and one bathroom.
PROPERTY FEATURES:

- 15 sq.m. covered veranda

- 1 storage

- 1 covered parking space

- Provision for A/C split units

- Provision for electric radiator or underfloor heating
- Security cameras will be installed at the entrance of the building with access control system
---
Βρίσκεται σε μια ήσυχη κατοικημένη γειτονιά και ένα βήμα από τον Τύμβο της Μακεδονίτισσας, σε κοντινή απόσταση με τα πόδια από όλες τις ανέσεις και περιβάλλεται από όλες τις υπηρεσίες που μπορεί να χρειαστείτε για την καθημερινότητά σας.
Το κτίριο αποτελείται από τρεις ορόφους και 8 διαμερίσματα. Αυτό το διαμέρισμα βρίσκεται στον πρώτο όροφο και αποτελείται από σαλόνι με τραπεζαρία και ενιαία κουζίνα, ένα υπνοδωμάτιο και ένα μπάνιο.
ΧΑΡΑΚΤΗΡΙΣΤΙΚΑ ΑΚΙΝΗΤΟΥ:

- 15 τ.μ. σκεπαστή βεράντα
- 1 αποθήκη

- 1 στεγασμένη θέση στάθμευσης

- Πρόβλεψη για χωριστές μονάδες A/C

- Πρόβλεψη για ηλεκτρικό καλοριφέρ ή υποδαπέδια θέρμανση
- Στην είσοδο του κτιρίου θα τοποθετηθούν κάμερες ασφαλείας με σύστημα ελέγχου πρόσβασης
MAIN PROPERTY FEATURES
Brand New
Garage / Designated Parking
Unfurnished
COMMUNAL FEATURES
This 1-bedroom apartment in Makedonitissa, Nicosia is being offered for sale at EUR 125.000 (VAT not included).
Other property suggestions
VL19539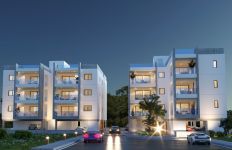 Lakatamia, Nicosia
2 Bed Apartment For Sale
ΜΟΝΤΕΡΝΟ ΔΙΑΜΕΡΙΣΜΑ 2 ΥΠΝΟΔΩΜΑΤΙΩΝ ΜΕ ΦΩΤΟΒΟΛΑΤΪΚΟ ΣΥΣΤΗΜΑ ΠΡΟΣ ΠΩΛΗΣΗ ΣΤΗΝ ΛΑΚΑΤΑΜΙΑ
EUR 158.000
For internal use only:
50CHPI
VL19448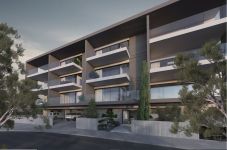 Aglantzia, Nicosia
1 Bed Apartment For Sale
ΔΙΑΜΕΡΙΣΜΑ ΕΝΟΣ ΥΠΝΟΔΩΜΑΤΙΟΥ ΠΡΟΣ ΠΩΛΗΣΗ ΣΤΗΝ ΑΓΛΑΝΤΖΙΑ ΚΟΝΤΑ ΣΤΟ ΠΑΝΕΠΙΣΤΗΜΙΟ ΚΥΠΡΟΥ
EUR 120.000
For internal use only:
50CHPI
VL19365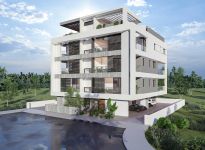 Strovolos, Nicosia
1 Bed Apartment For Sale
ΔΙΑΜΕΡΙΣΜΑ ΕΝΟΣ ΥΠΝΟΔΩΜΑΤΙΟΥ ΠΡΟΣ ΠΩΛΗΣΗ ΣΤΟΝ ΣΤΡΟΒΟΛΟ
EUR 120.000
For internal use only:
50CHPI
VL19298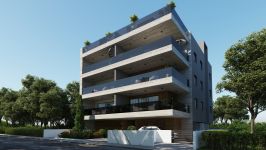 Strovolos, Nicosia
1 Bed Apartment For Sale
ΔΙΑΜΕΡΙΣΜΑ ΕΝΟΣ ΥΠΝΟΔΩΜΑΤΙΟΥ ΣΤΟΝ ΣΤΡΟΒΟΛΟ ΚΟΝΤΑ ΣΤΗΝ ΠΕΡΙΚΛΕΟΥΣ
EUR 125.000
For internal use only:
50CHPI
VL19261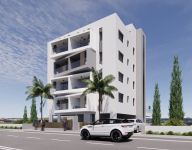 Engomi, Nicosia
1 Bed Apartment For Sale
ΔΙΑΜΕΡΙΣΜΑ ΕΝΟΣ ΥΠΝΟΔΩΜΑΤΙΟΥ ΠΡΟΣ ΠΩΛΗΣΗ ΣΤΗΝ ΕΓΚΩΜΗ ΚΟΝΤΑ ΣΤΟ ΙΠΠΟΚΡΑΤΕΙΟ ΝΟΣΟΚΟΜΕΙΟ
EUR 150.000
For internal use only:
50CHPI
VL19103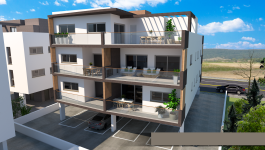 Aglantzia, Nicosia
1 Bed Apartment For Sale
ΡΕΤΙΡΕ ΔΙΑΜΕΡΙΣΜΑ ΕΝΟΣ ΥΠΝΟΔΩΜΑΤΙΟΥ ΜΕ 52 Τ.Μ. ΒΕΡΑΝΤΕΣ ΣΤΗΝ ΑΓΛΑΝΤΖΙΑ ΠΡΟΣ ΠΩΛΗΣΗ
EUR 135.000
For internal use only:
50CHPI
VL19086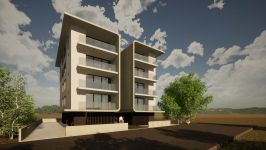 Aglantzia, Nicosia
1 Bed Apartment For Sale
ΜΟΝΤΕΡΝΟ ΔΙΑΜΕΡΙΣΜΑ ΕΝΟΣ ΥΠΝΟΔΩΜΑΤΙΟΥ ΣΤΗΝ ΑΓΛΑΝΤΖΙΑ
EUR 125.000
For internal use only:
50CHPI
VL19009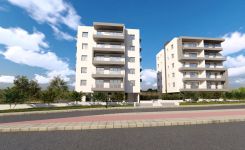 Engomi, Nicosia
1 Bed Apartment For Sale
ΔΙΑΜΕΡΙΣΜΑ ΕΝΟΣ ΥΠΝΟΔΩΜΑΤΙΟΥ ΠΡΟΣ ΠΩΛΗΣΗ ΣΤΗΝ ΕΓΚΩΜΗ ΚΟΝΤΑ ΣΤΟ ΕΥΡΩΠΑΪΚΟ ΠΑΝΕΠΙΣΤΗΜΙΟ
EUR 130.000
For internal use only:
50CHPI
VL19007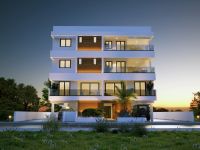 Lakatamia, Nicosia
1 Bed Apartment For Sale
ΔΙΑΜΕΡΙΣΜΑ ΕΝΟΣ ΥΠΝΟΔΩΜΑΤΙΟΥ ΣΤΗΝ ΛΑΚΑΤΑΜΙΑ ΠΡΟΣ ΠΩΛΗΣΗ ΔΙΠΛΑ ΑΠΟ ΤΟ ΓΡΑΜΜΙΚΟ ΠΑΡΚΟ
EUR 113.000
For internal use only:
61DEPI
VL18983
Palouriotissa, Nicosia
2 Bed Apartment For Sale
ΔΙΑΜΕΡΙΣΜΑ 2 ΥΠΝΟΔΩΜΑΤΙΩΝ ΣΤΗΝ ΠΑΛΛΟΥΡΙΩΤΙΣΣΑ ΚΟΝΤΑ ΣΕ ΠΟΛΛΕΣ ΥΠΗΡΕΣΙΕΣ
EUR 155.000
For internal use only:
61DEPI
VL18972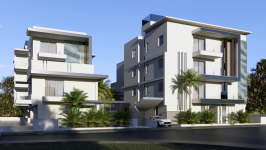 Aglantzia, Nicosia
1 Bed Apartment For Sale
ΔΙΑΜΕΡΙΣΜΑ ΕΝΟΣ ΥΠΝΟΔΩΜΑΤΙΟΥ ΠΡΟΣ ΠΩΛΗΣΗ ΣΤΗΝ ΑΓΛΑΝΤΖΙΑ ΚΟΝΤΑ ΣΤΟ ΠΑΝΕΠΙΣΤΗΜΙΟ ΚΥΠΡΟΥ
EUR 120.000
For internal use only:
61DEPI
VL18969
Aglantzia, Nicosia
1 Bed Apartment For Sale
ΔΙΑΜΕΡΙΣΜΑ ΕΝΟΣ ΥΠΝΟΔΩΜΑΤΙΟΥ ΠΡΟΣ ΠΩΛΗΣΗ ΣΤΗΝ ΑΓΛΑΝΤΖΙΑ ΚΟΝΤΑ ΣΤΟ ΠΑΝΕΠΙΣΤΗΜΙΟ ΚΥΠΡΟΥ
EUR 120.000
For internal use only:
61DEPI