One bedroom apartment with photovoltaic system available for sale in Lakatamia
ΔΙΑΜΕΡΙΣΜΑ ΕΝΟΣ ΥΠΝΟΔΩΜΑΤΙΟΥ ΜΕ ΦΩΤΟΒΟΛΤΑΪΚΟ ΣΥΣΤΗΜΑ ΔΙΑΘΕΣΙΜΟ ΠΡΟΣ ΠΩΛΗΣΗ ΣΤΗΝ ΛΑΚΑΤΑΜΙΑ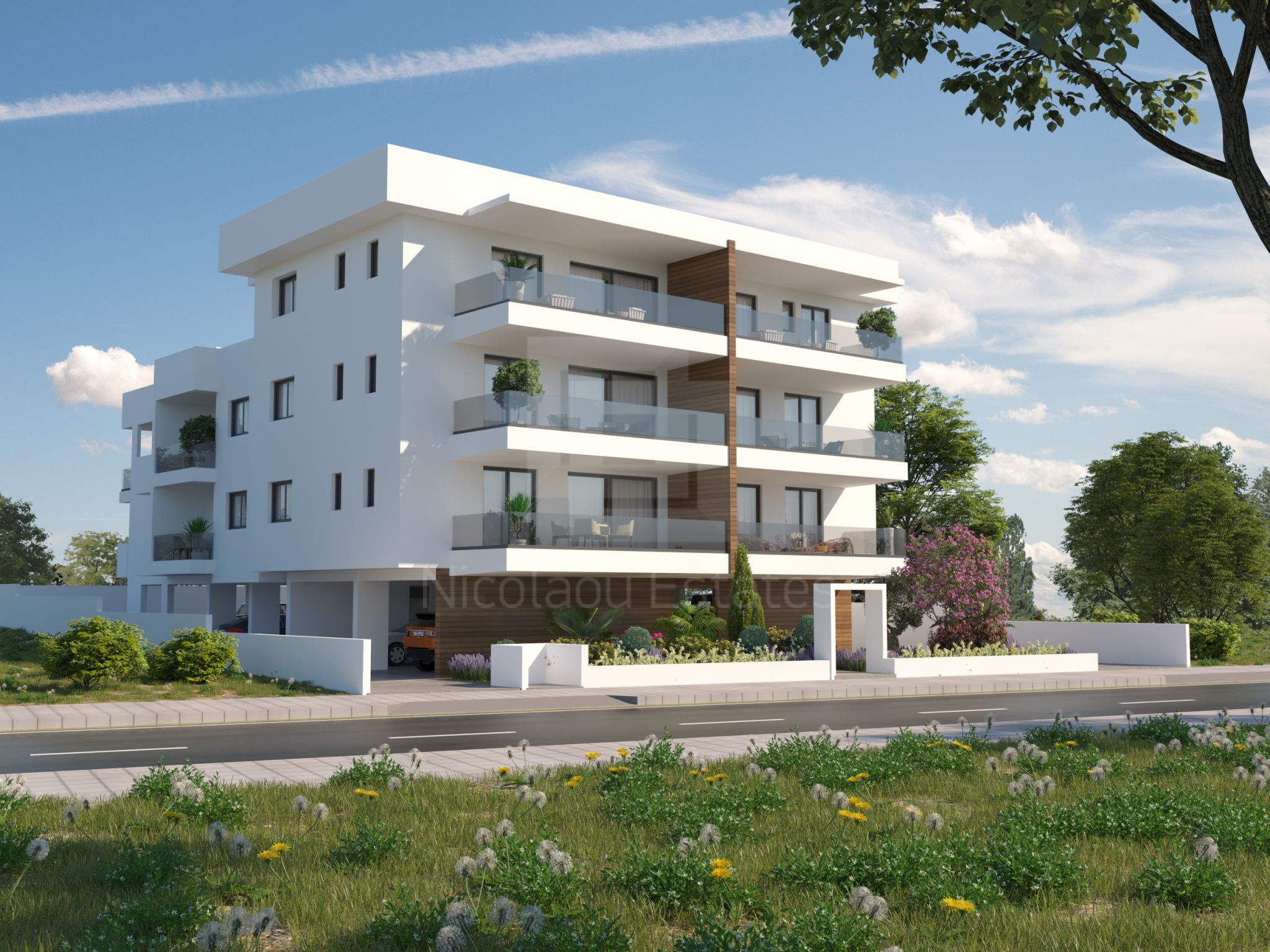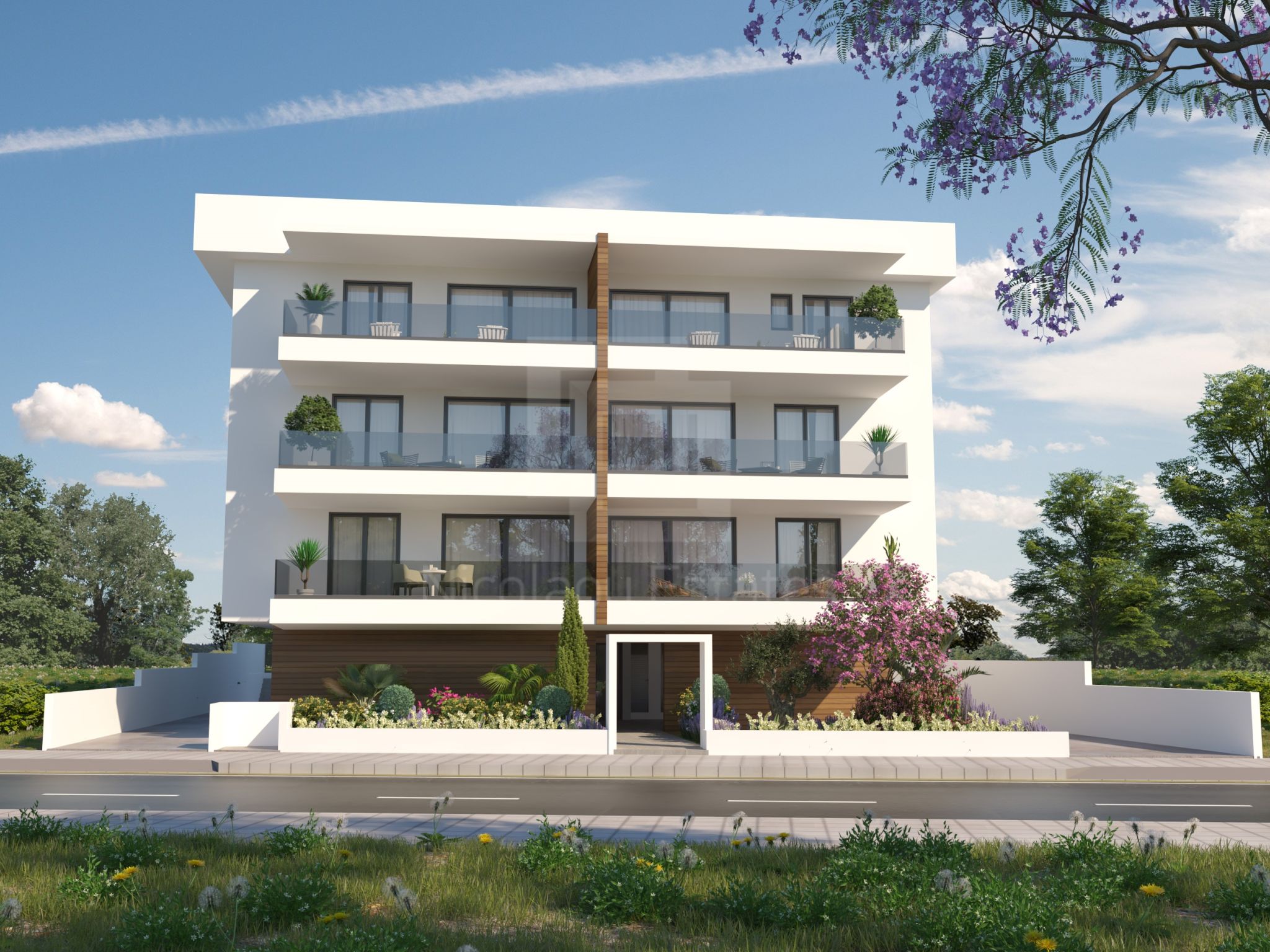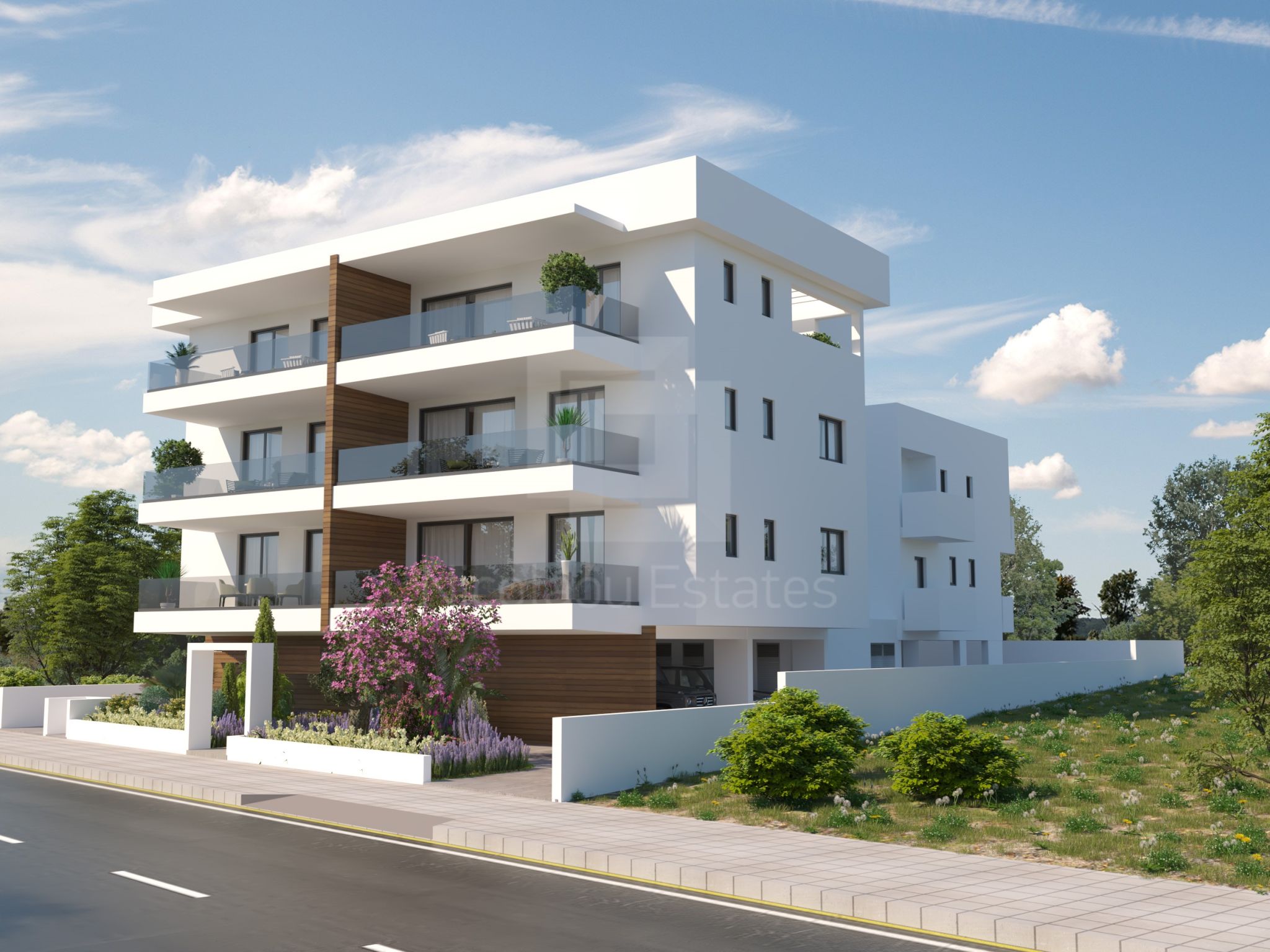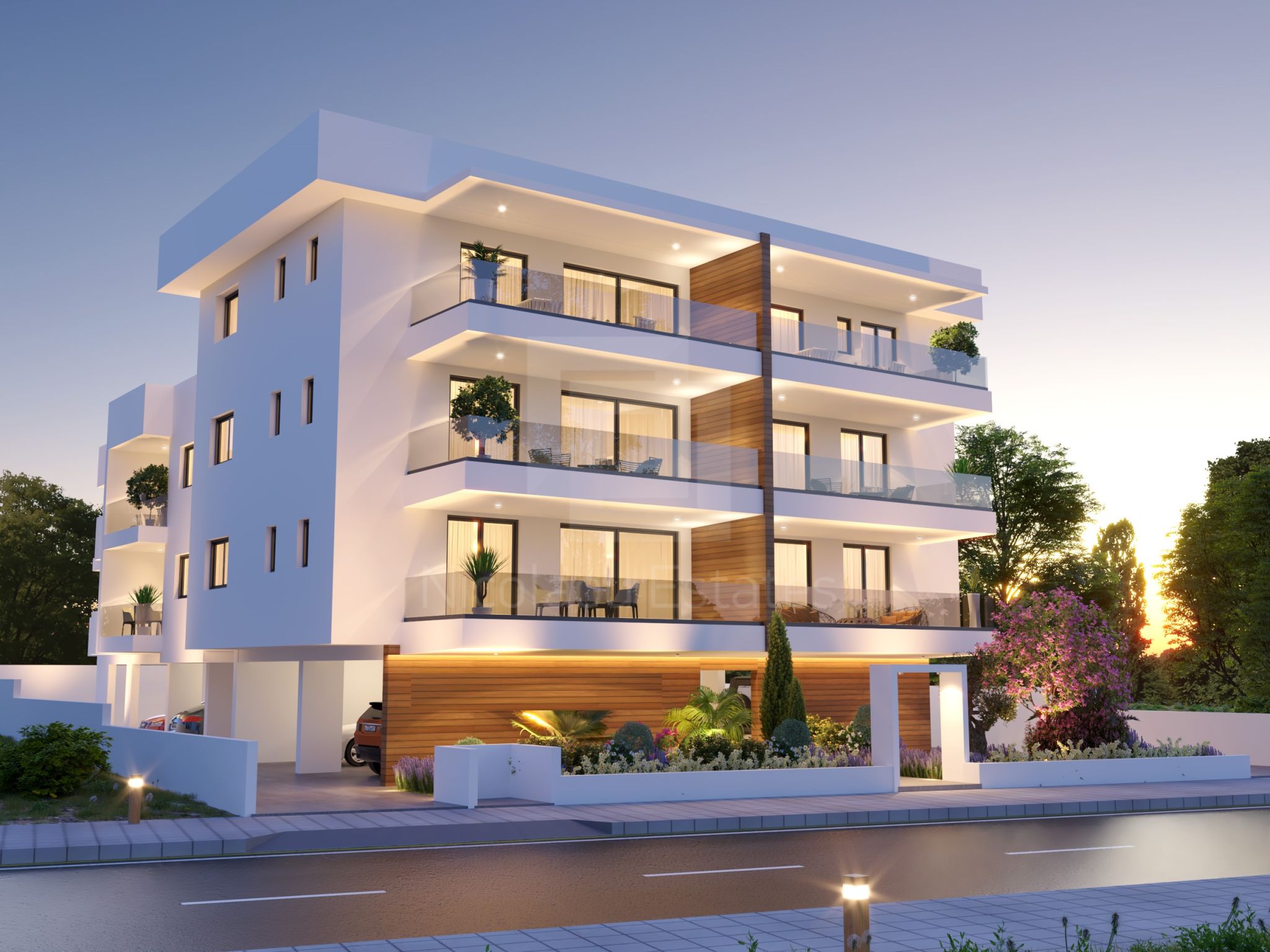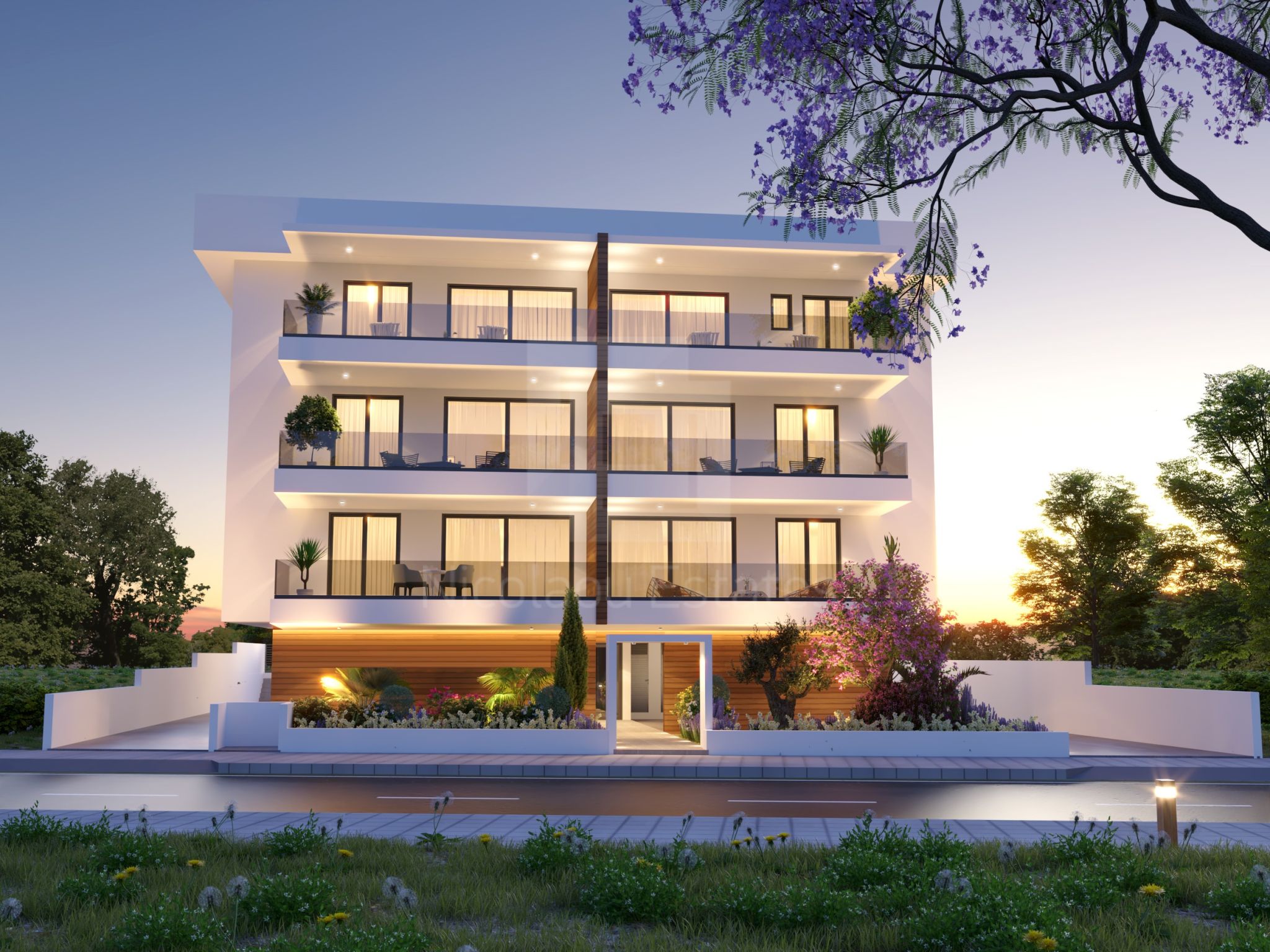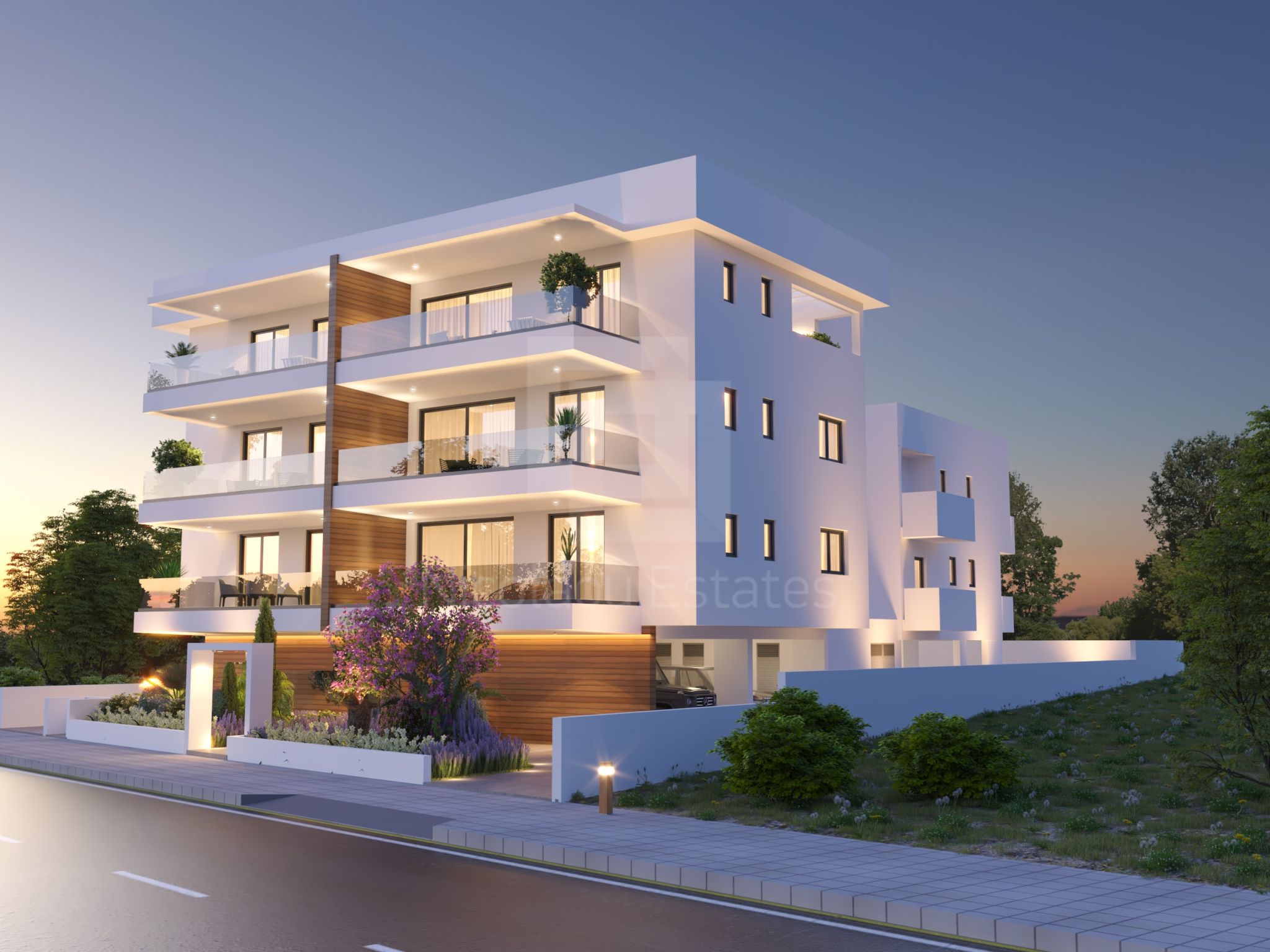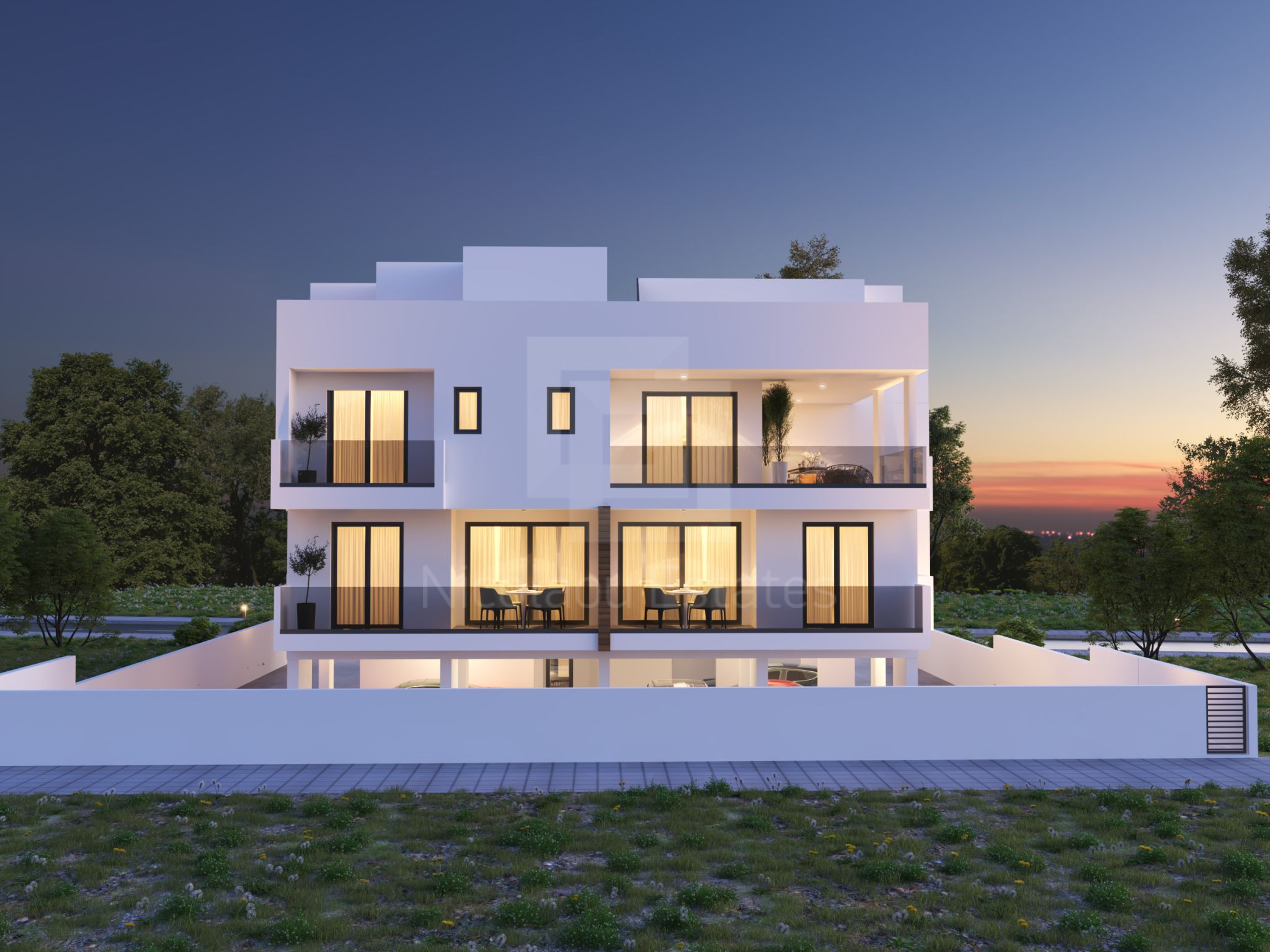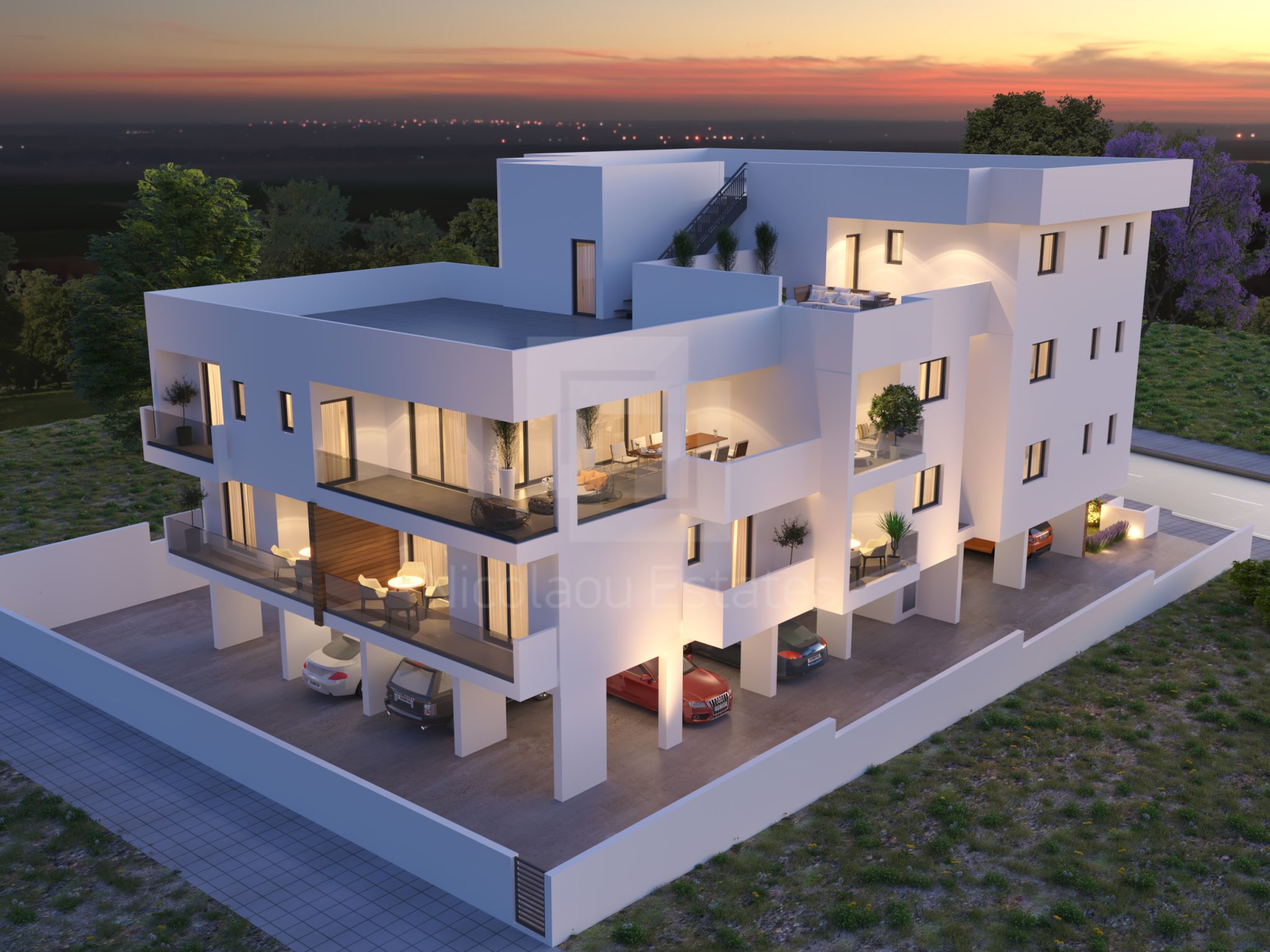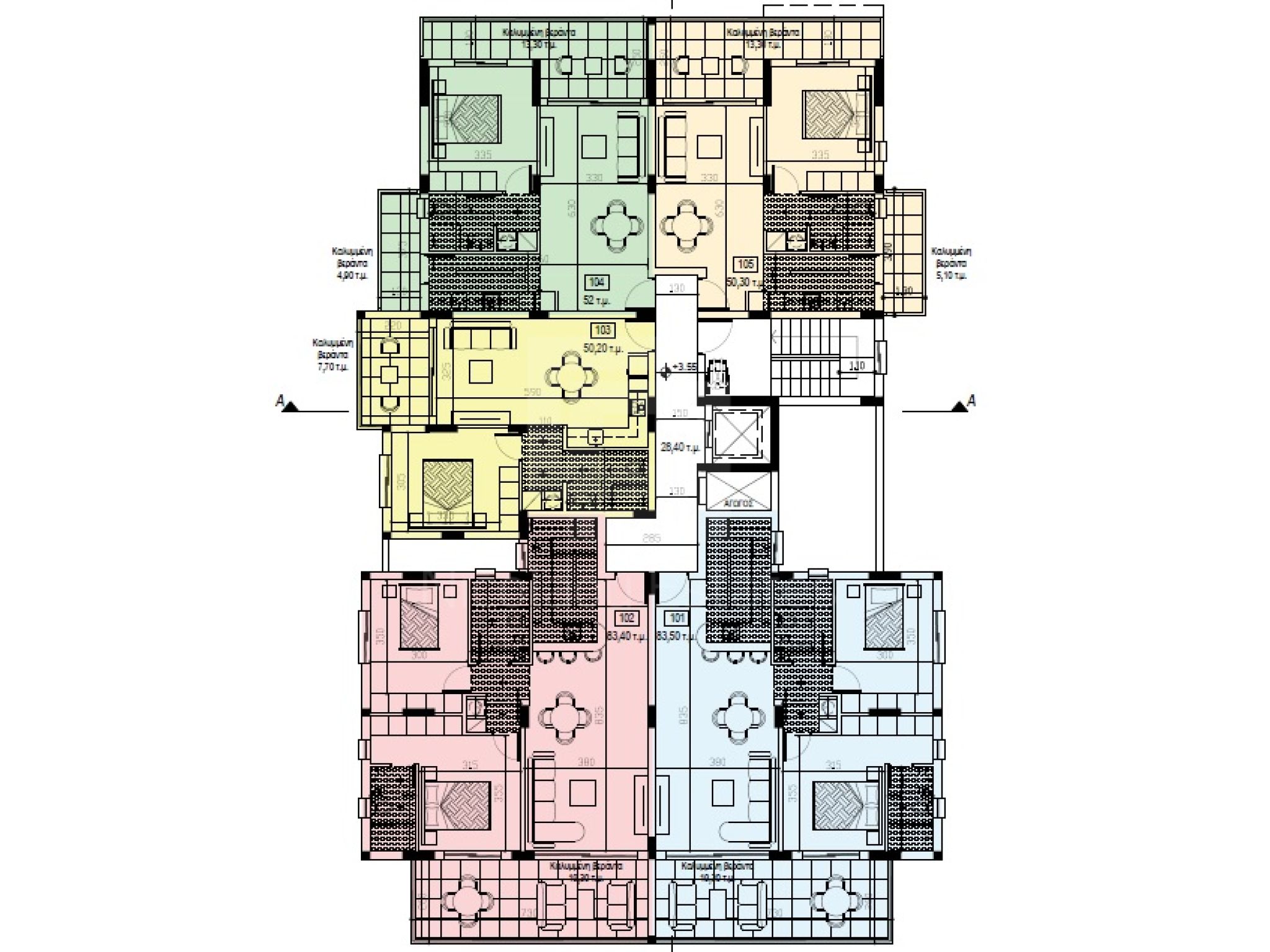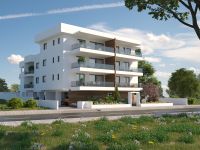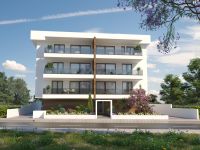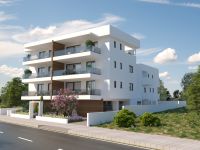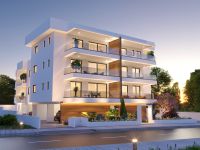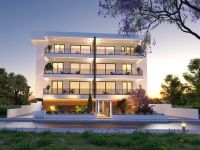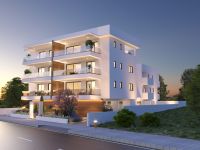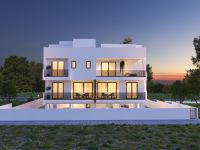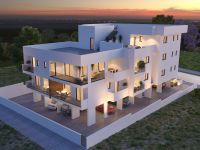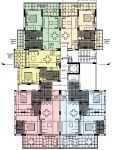 Total Floors:
3 (Floor No.: 1)
29
2
238
Covered Internal Area:
50 m2
Download 9 property images
DESCRIPTION
Brand new project in Lakatamia. The building consists of three floors and this apartment is on the first floor. The apartment consists of a living room with dining area and open plan kitchen, one bedroom and one bathroom.
PROPERTY FEATURES:
- Installation of A/C units in all rooms
- Provision for underfloor heating OR installation of central heating (customer choice)
- Solar water heater
- Provision for electric shutters in bedrooms
- Complete installation of 3 photovoltaics of 1 kW efficiency
- Complete installation of 4 photovoltaics of 1.5 kW efficiency for the common areas
- 1 covered parking space
- 1 storage
*Management of a building during the first six months after its delivery by the construction company.
---
Καινούργιο έργο στην Λακατάμια. Το κτήριο αποτελείται από τρεις ορόφους και το διαμέρισμα αυτό βρίσκεται στον πρώτο όροφο. Το διαμέρισμα αποτελείται από το σαλόνι με την τραπεζαρία και ενιαία κουζίνα, ένα υπνοδωμάτιο και ένα μπάνιο).
ΤΕΧΝΙΚΑ ΧΑΡΑΚΤΗΡΙΣΤΙΚΑ:
- Πλήρης εγκατάσταση κλιματιστικών μονάδων σε κουζίνα, σαλόνι και υπνοδωμάτια
- Πρόνοιες ανεξάρτητης ενδοδαπέδιας θέρμανσης ή ολοκληρωμένη εγκατάσταση κεντρικής θέρμανσης με ηλεκτρικά σώματα (επιλογή πελάτη)
- Ηλιακοί θερμοσίφωνες
- Πρόνοιες για τοποθέτηση ηλεκτρικών shutter στα παράθυρα υπνοδωματίων
- Ολοκληρωμένη εγκατάσταση από 3 φωτοβολταϊκά απόδοσης 1 kW
- Ολοκληρωμένη εγκατάσταση από 4 φωτοβολταϊκά απόδοσης 1.5 kW για τους χώρους κοινοχρήστων
- 1 καλυμμένος χώρος στάθμευσης
- 1 αποθήκη
*Διαχείριση κτιρίου κατά τους πρώτους έξι μήνες από την παράδοση του από την κατασκευαστική εταιρεία.
MAIN PROPERTY FEATURES
Brand New
Central Heating
Garage / Designated Parking
Unfurnished
This 1-bedroom apartment in Lakatamia, Nicosia is being offered for sale at EUR 108.000 (VAT not included).
Other property suggestions
VL19575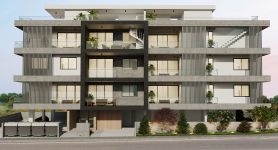 Lakatamia, Nicosia
1 Bed Apartment For Sale
ΔΙΑΜΕΡΙΣΜΑ ΕΝΟΣ ΥΠΝΟΔΩΜΑΤΙΟΥ ΣΤΗΝ ΛΑΚΑΤΑΜΙΑ, ΣΕ ΚΟΝΤΙΝΗ ΑΠΟΣΤΑΣΗ ΑΠΟ ΟΛΕΣ ΤΙΣ ΥΠΗΡΕΣΙΕΣ
EUR 110.000
For internal use only:
50CHPI
VL19448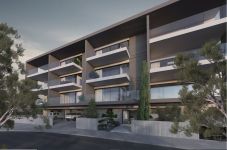 Aglantzia, Nicosia
1 Bed Apartment For Sale
ΔΙΑΜΕΡΙΣΜΑ ΕΝΟΣ ΥΠΝΟΔΩΜΑΤΙΟΥ ΠΡΟΣ ΠΩΛΗΣΗ ΣΤΗΝ ΑΓΛΑΝΤΖΙΑ ΚΟΝΤΑ ΣΤΟ ΠΑΝΕΠΙΣΤΗΜΙΟ ΚΥΠΡΟΥ
EUR 120.000
For internal use only:
50CHPI
VL19365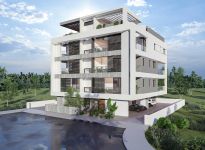 Strovolos, Nicosia
1 Bed Apartment For Sale
ΔΙΑΜΕΡΙΣΜΑ ΕΝΟΣ ΥΠΝΟΔΩΜΑΤΙΟΥ ΠΡΟΣ ΠΩΛΗΣΗ ΣΤΟΝ ΣΤΡΟΒΟΛΟ
EUR 120.000
For internal use only:
50CHPI
VL19298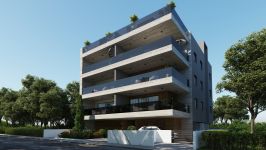 Strovolos, Nicosia
1 Bed Apartment For Sale
ΔΙΑΜΕΡΙΣΜΑ ΕΝΟΣ ΥΠΝΟΔΩΜΑΤΙΟΥ ΣΤΟΝ ΣΤΡΟΒΟΛΟ ΚΟΝΤΑ ΣΤΗΝ ΠΕΡΙΚΛΕΟΥΣ
EUR 125.000
For internal use only:
50CHPI
VL19007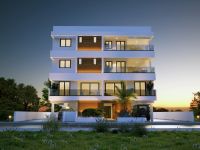 Lakatamia, Nicosia
1 Bed Apartment For Sale
ΔΙΑΜΕΡΙΣΜΑ ΕΝΟΣ ΥΠΝΟΔΩΜΑΤΙΟΥ ΣΤΗΝ ΛΑΚΑΤΑΜΙΑ ΠΡΟΣ ΠΩΛΗΣΗ ΔΙΠΛΑ ΑΠΟ ΤΟ ΓΡΑΜΜΙΚΟ ΠΑΡΚΟ
EUR 113.000
For internal use only:
61DEPI
VL18989
Geri, Nicosia
1 Bed Apartment For Sale
ΔΙΑΜΕΡΙΣΜΑ ΕΝΟΣ ΥΠΝΟΔΩΜΑΤΙΟΥ ΠΡΟΣ ΠΩΛΗΣΗ ΣΤΟ ΓΕΡΙ
EUR 110.000
For internal use only:
50CHPI
VL18984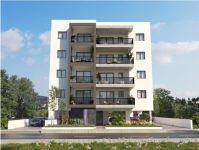 Palouriotissa, Nicosia
1 Bed Apartment For Sale
ΔΙΑΜΕΡΙΣΜΑ ΕΝΟΣ ΥΠΝΟΔΩΜΑΤΙΟΥ ΣΤΗΝ ΠΑΛΛΟΥΡΙΩΤΙΣΣΑ ΚΟΝΤΑ ΣΤΟ ΠΑΝΕΠΙΣΤΗΜΙΟ FREDERICK ΙΔΑΝΙΚΟ ΓΙΑ ΕΠΕΝΔΥΣΗ
EUR 105.000
For internal use only:
61DEPI
VL18972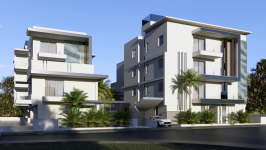 Aglantzia, Nicosia
1 Bed Apartment For Sale
ΔΙΑΜΕΡΙΣΜΑ ΕΝΟΣ ΥΠΝΟΔΩΜΑΤΙΟΥ ΠΡΟΣ ΠΩΛΗΣΗ ΣΤΗΝ ΑΓΛΑΝΤΖΙΑ ΚΟΝΤΑ ΣΤΟ ΠΑΝΕΠΙΣΤΗΜΙΟ ΚΥΠΡΟΥ
EUR 120.000
For internal use only:
61DEPI
VL18699
Makedonitissa, Nicosia
1 Bed Apartment For Sale
ΔΙΑΜΕΡΙΣΜΑ ΕΝΟΣ ΥΠΝΟΔΩΜΑΤΙΟΥ ΠΡΟΣ ΠΩΛΗΣΗ ΣΤΗΝ ΜΑΚΕΔΟΝΙΤΙΣΣΑ ΣΕ ΑΠΟΣΤΑΣΗ ΜΕ ΤΑ ΠΟΔΙΑ ΑΠΟ ΟΛΕΣ ΤΙΣ ΥΠΗΡΕΣΙΕΣ
EUR 125.000
For internal use only:
61DEPI
VL18582
Aglantzia, Nicosia
1 Bed Apartment For Sale
ΔΙΑΜΕΡΙΣΜΑ ΕΝΟΣ ΥΠΝΟΔΩΜΑΤΙΟΥ ΣΤΗΝ ΑΓΛΑΝΤΖΙΑ ΠΡΟΣ ΠΩΛΗΣΗ
EUR 115.000
For internal use only:
50CHPI
VL18511
Aglantzia, Nicosia
1 Bed Apartment For Sale
ΔΙΑΜΕΡΙΣΜΑ ΕΝΟΣ ΥΠΝΟΔΩΜΑΤΙΟΥ ΣΤΗΝ ΑΓΛΑΝΤΖΙΑ, ΚΟΝΤΑ ΣΤΟ ΠΑΝΕΠΙΣΤΗΜΙΟ ΚΥΠΡΟΥ
EUR 115.000
For internal use only:
50CHPI
VL18510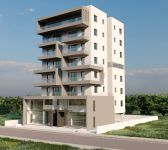 Agios Dometios, Nicosia
1 Bed Apartment For Sale
ΔΙΑΜΕΡΙΣΜΑ ΕΝΟΣ ΥΠΝΟΔΩΜΑΤΙΟΥ ΣΕ ΜΟΝΤΕΡΝΟ ΚΤΗΡΙΟ ΣΤΟΝ ΑΓΙΟ ΔΟΜΕΤΙΟ
EUR 130.000
For internal use only:
50CHPI