Brand new three plus one bedroom apartment in Aglantzia with private roof garden
ΚΑΙΝΟΥΡΙΟ ΔΙΑΜΕΡΙΣΜΑ ΣΤΗΝ ΑΓΛΑΝΤΖΙΑ ΤΡΙΩΝ 1 ΥΠΝΟΔΩΜΑΤΙΩΝ, ΜΕ ΙΔΙΩΤΙΚΟ ΚΗΠΟ ΟΡΟΦΗΣ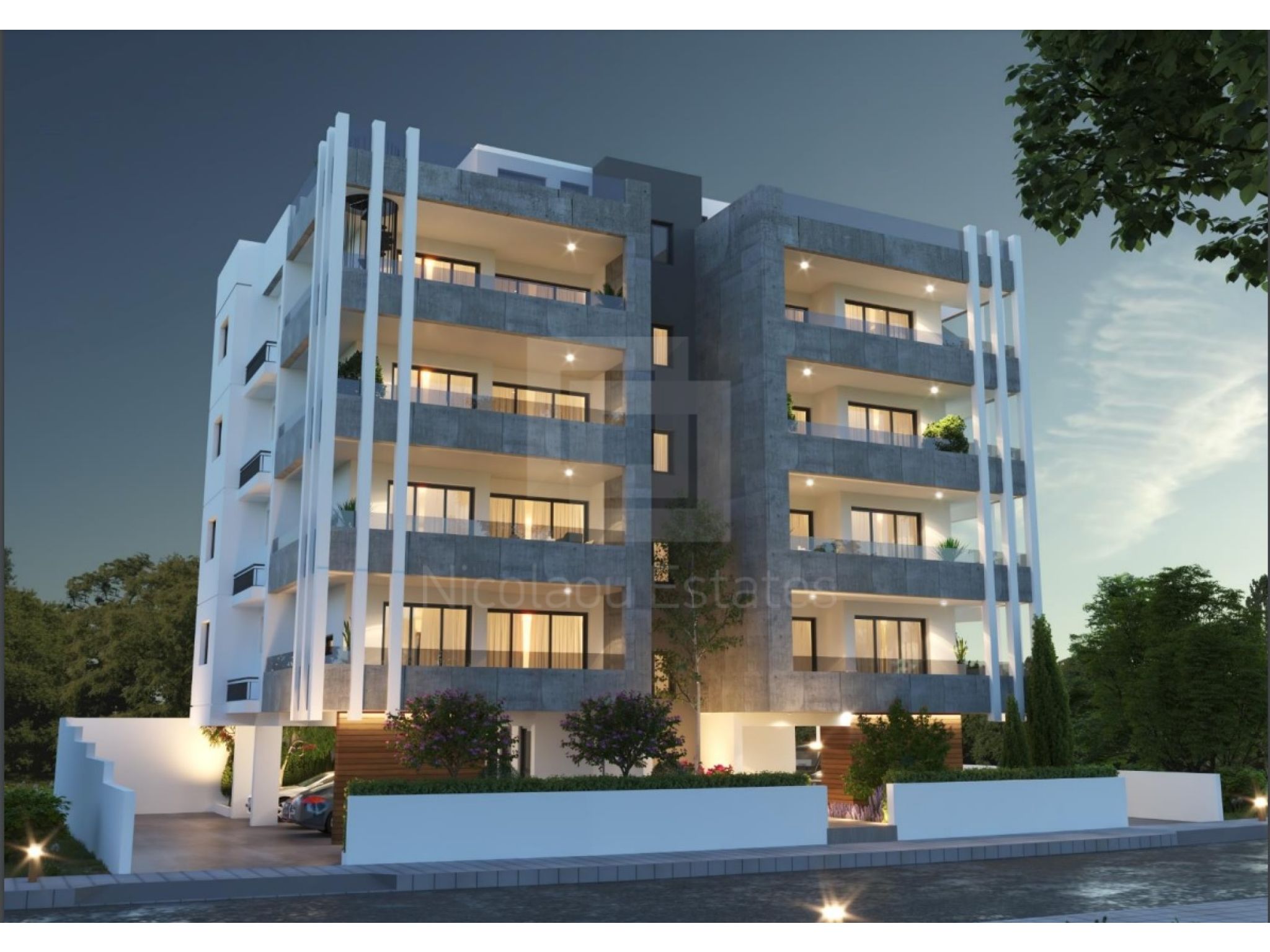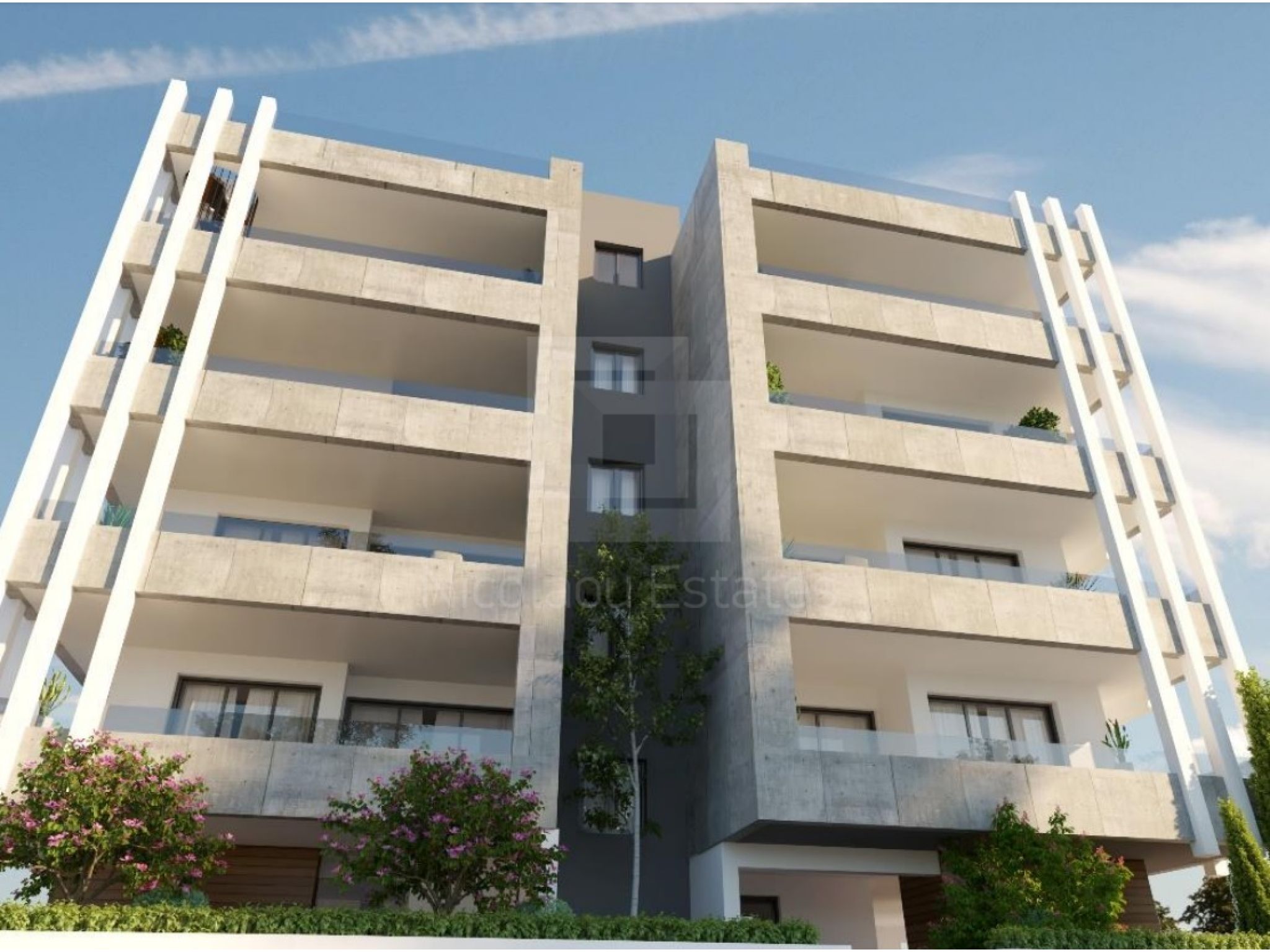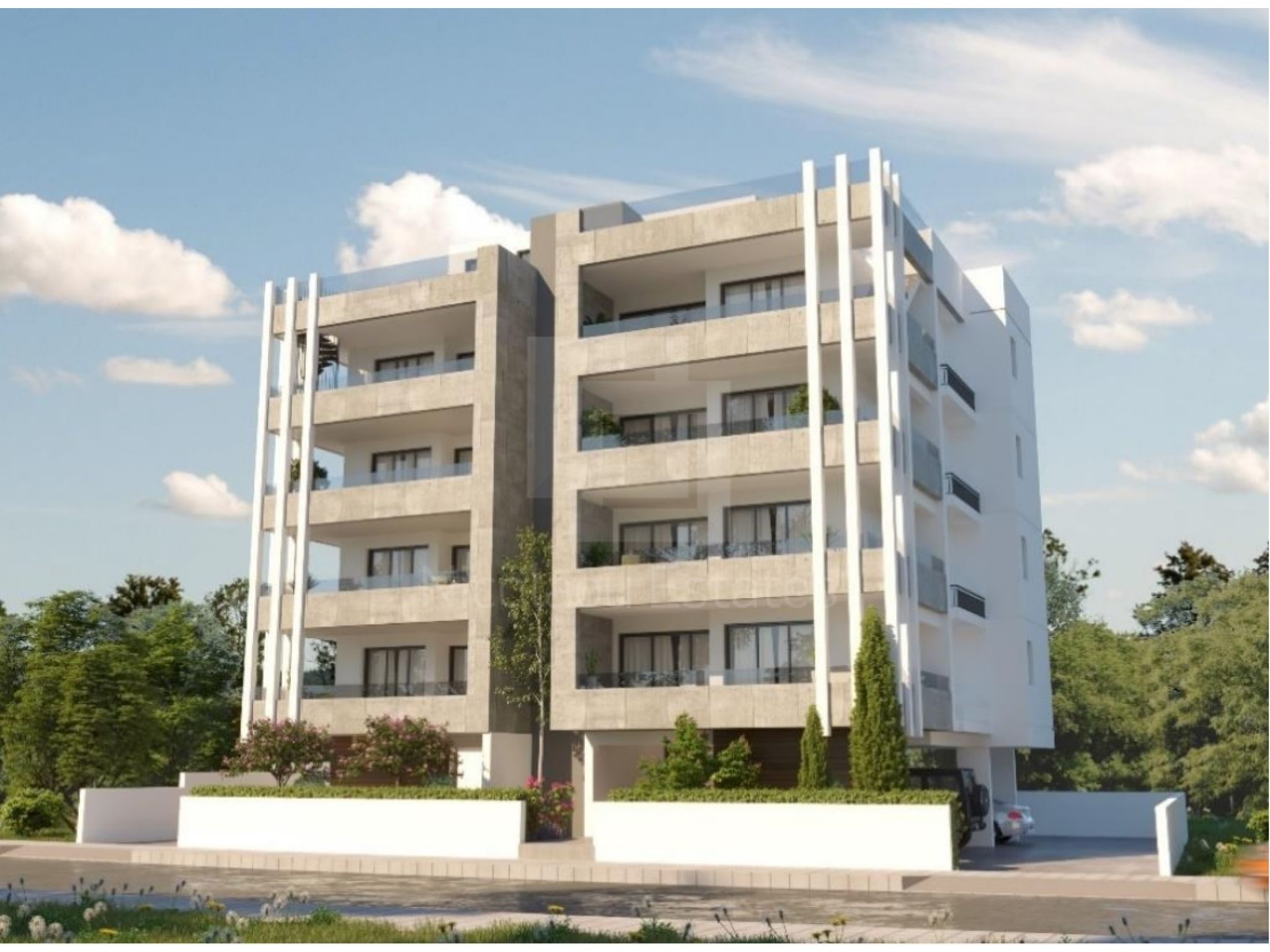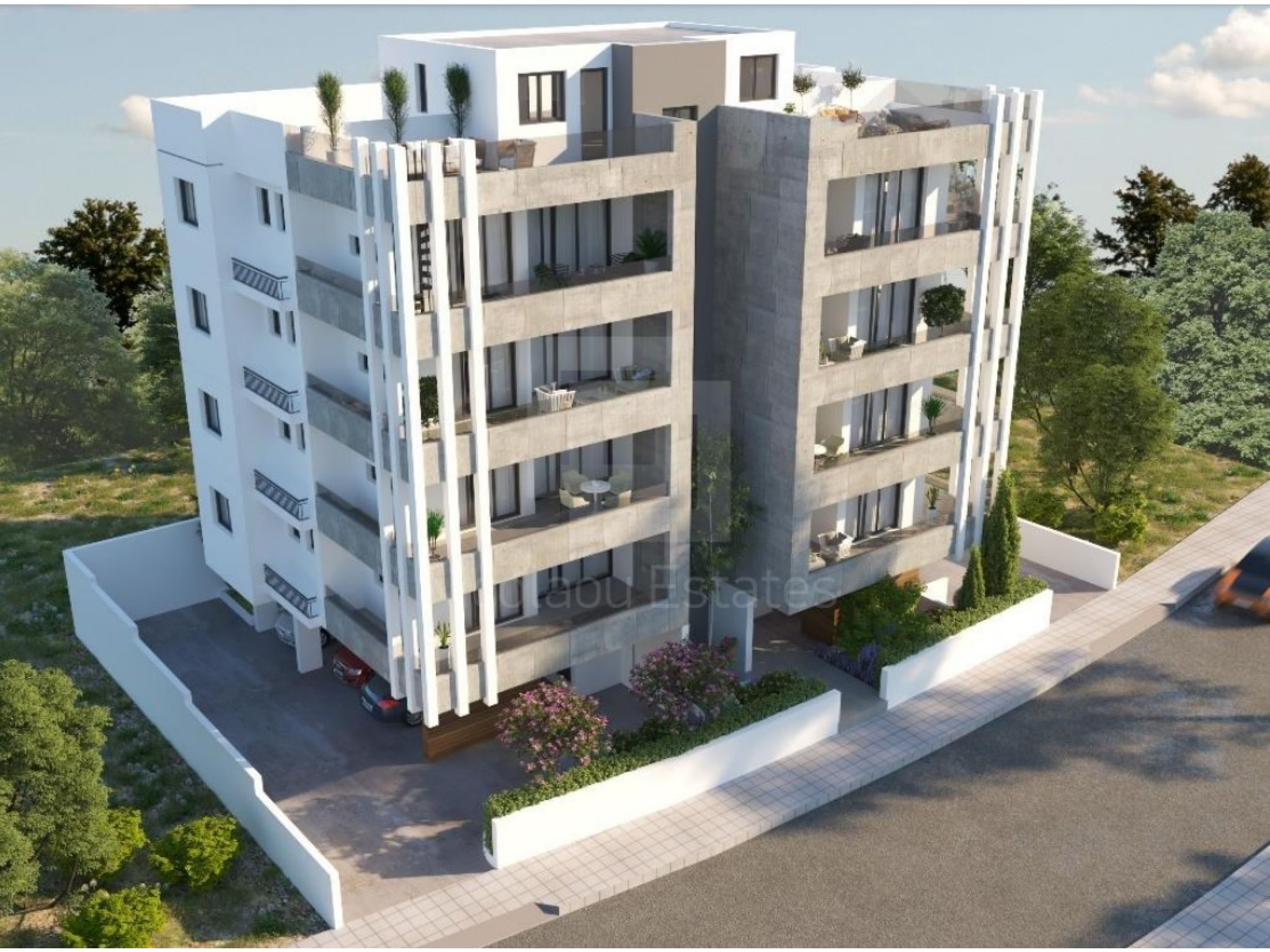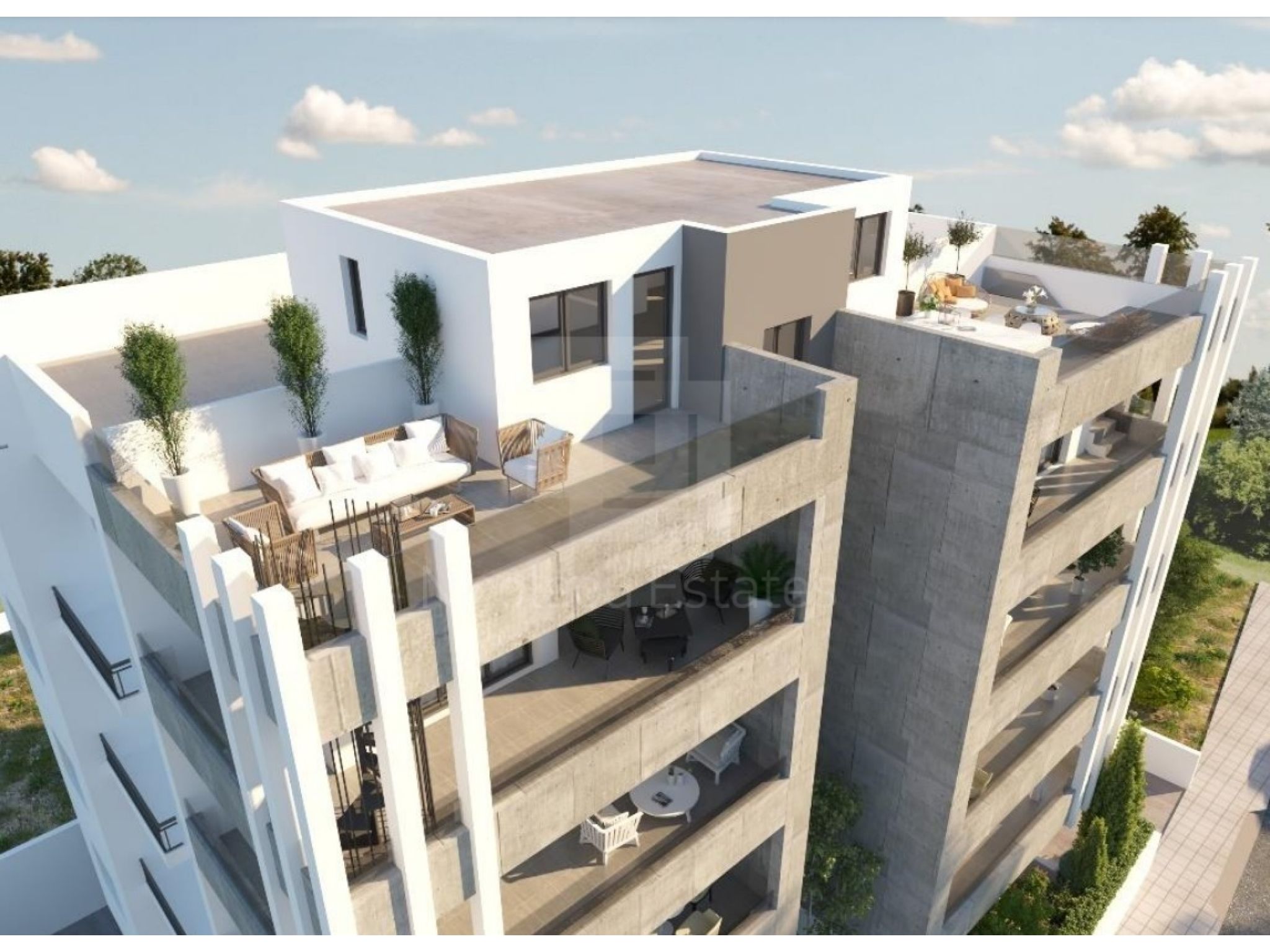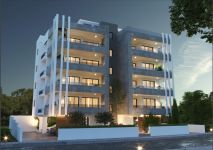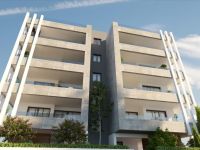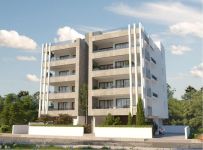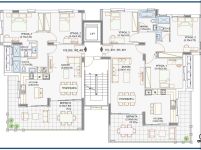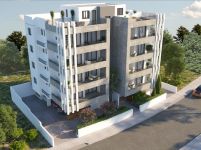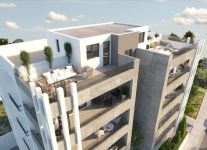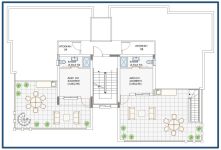 Total Floors:
4 (Floor No.: 2)
29
2
242
Covered Internal Area:
106 m2
Download 7 property images
DESCRIPTION
The project is located in a quiet privileged area in the Municipality of Nicosia near Larnakos Avenue and the Satirical Theater. The location of the project offers easy access to the city center as well as to the shops and amenities of the surrounding area (eg Academy public park, supermarkets, gas station, gym, University of Cyprus, schools, shops, public transport and recreation areas).
The building consists of 8 luxury apartments on four floors. Each floor consists of 2 completely independent apartments, one of the 3 bedrooms and one of the 2 bedrooms. The rooftop apartments benefit from a private roof garden with an independent utility room.
All apartments have covered parking and storage. The building is adjacent to the west side with a public pedestrian street.
- Provisions will be made for electrical heating in all areas
- Full provision will be made for future air-conditioning installation in all areas

- Installation of photovoltaic system Net Metering 3 KW
- 26 sq.m covered veranda / 41 sq.m uncovered veranda

---
Το έργο
ανεγείρεται σε μια ήσυχη προνομιακή 
περιοχή στο Δήμο Λευκωσίας κοντά 
στην Λεωφόρο Λάρνακος και στο 
Σατιρικό Θέατρο. Η θέση του έργου 
προσφέρει εύκολη πρόσβαση στο 
κέντρο της πόλης καθώς και στα 
εμπορικά καταστήματα και τις 
ανέσεις της γύρω περιοχής ( π.χ. 
δημόσιο πάρκο Ακαδημίας, 
υπεραγορές, πρατήριο βενζίνης, 
γυμναστήριο, το Πανεπιστήμιο 
Κύπρου, σχολεία, εμπορικά 
καταστήματα , μέσα μαζικής 
μεταφοράς και χώρους αναψυχής).
Το κτίριο αποτελείται από 8 πολυτελή διαμερίσματα σε τέσσερεις ορόφους. Κάθε όροφος αποτελείται από 2 εντελώς ανεξάρτητα διαμερίσματα, ένα των 3ων υπνοδωματίων και ένα των 2 υπνοδωματίων. Τα διαμερίσματα του τελευταίου ορόφου επωφελούνται από ιδιωτικό κήπο οροφής με ανεξάρτητο βοηθητικό δωμάτιο.
Όλα τα διαμερίσματα διαθέτουν καλυμμένο χώρο στάθμευσης και αποθήκη. Το κτίριο εφάπτεται στη δυτική πλευρά με δημόσιο πεζόδρομο.
- Θα γίνει πρόνοια για ηλεκτρικά σώματα σε όλους τους χώρους
- Θα γίνει πλήρης πρόνοια για μελλοντική εγκατάσταση air-condition σε όλους τους χώρους
- Θα εγκατασταθεί Φωτοβολταϊκό Σύστημα Net Metering 3ΚW
- 26 τ.μ. καλυμμένη βεράντα / 41 τ.μ. ακάλυπτη βεράντα
MAIN PROPERTY FEATURES
Brand New
Garage / Designated Parking
Unfurnished
This 3-bedroom apartment in Aglantzia, Nicosia is being offered for sale at EUR 275.000 (VAT not included).
Other property suggestions
VL18020
Aglantzia, Nicosia
3 Bed Apartment For Sale
ΚΑΙΝΟΥΡΙΟ ΔΙΑΜΕΡΙΣΜΑ ΤΡΙΩΝ ΥΠΝΟΔΩΜΑΤΙΩΝ ΠΡΟΣ ΠΩΛΗΣΗ ΣΤΗΝ ΑΓΛΑΝΤΖΙΑ
EUR 255.000
For internal use only:
50CHPI
VL17738
Dasoupolis, Nicosia
3 Bed Apartment For Sale
ΚΑΙΝΟΥΡΙΟ ΜΟΝΤΕΡΝΟ ΔΙΑΜΕΡΙΣΜΑ ΤΡΙΩΝ ΥΠΝΟΔΩΜΑΤΙΩΝ ΣΤΗΝ ΠΕΡΙΟΧΗ ΔΑΣΟΥΠΟΛΗ
EUR 269.000
For internal use only:
61DEPI
VL17691
Agios Dometios, Nicosia
2 Bed Apartment For Sale
ΔΥΟ ΥΠΝΟΔΩΜΑΤΙΑ ΟΡΟΦΟ-ΔΙΑΜΕΡΙΣΜΑ ΠΡΟΣ ΠΩΛΗΣΗ ΣΕ ΜΙΚΡΟ ΚΤΙΡΙΟ ΣΤΟΝ ΑΓΙΟ ΔΟΜΕΤΙΟ
EUR 250.000
For internal use only:
61DEPI
VL17690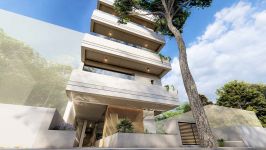 Agios Dometios, Nicosia
2 Bed Apartment For Sale
ΔΥΟ ΥΠΝΟΔΩΜΑΤΙΑ ΔΙΑΜΕΡΙΣΜΑ ΠΡΟΣ ΠΩΛΗΣΗ ΜΕ ΙΔΙΩΤΙΚΟ ΚΗΠΟ ΟΡΟΦΗΣ ΣΤΟΝ ΑΓΙΟ ΔΟΜΕΤΙΟ
EUR 280.000
For internal use only:
61DEPI
VL17685
Strovolos, Nicosia
3 Bed Apartment For Sale
ΤΡΙΩΝ ΥΠΝΟΔΩΜΑΤΙΩΝ ΔΙΑΜΕΡΙΣΜΑ ΜΕ ΦΩΤΟΒΟΛΤΑΪΚΟ ΣΥΣΤΗΜΑ ΣΤΟΝ ΣΤΡΟΒΟΛΟ
EUR 260.000
For internal use only:
61DEPI
VL17552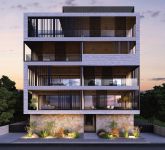 Acropoli, Nicosia
3 Bed Apartment For Sale
ΚΑΙΝΟΥΡΓΙΟ ΚΑΙ ΜΟΝΤΕΡΝΟ ΔΙΑΜΕΡΙΣΜΑ ΤΡΙΩΝ ΥΠΝΟΔΩΜΑΤΙΩΝ ΣΤΗΝ ΑΚΡΟΠΟΛΗ
EUR 299.000
For internal use only:
61DEPI
VL17504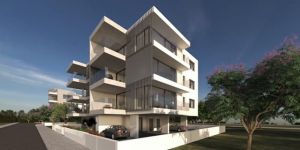 Aglantzia, Nicosia
3 Bed Apartment For Sale
ΚΑΙΝΟΥΡΙΟ ΔΙΑΜΕΡΙΣΜΑ ΤΡΙΩΝ ΥΠΝΟΔΩΜΑΤΙΩΝ ΣΤΗΝ ΑΓΛΑΝΤΖΙΑ ΚΟΝΤΑ ΣΕ ΟΛΕΣ ΤΙΣ ΚΑΘΗΜΕΡΙΝΕΣ ΥΠΗΡΕΣΙΕΣ
EUR 272.000
For internal use only:
7CHLU
VL17501
Agios Dometios, Nicosia
4 Bed Apartment For Sale
ΡΕΤΙΡΕ ΤΡΙΩΝ ΥΠΝΟΔΩΜΑΤΙΩΝ ΜΕ ΕΠΙΠΛΕΟΝ ΓΡΑΦΕΙΟ ΣΤΟΝ ΑΓΙΟ ΔΟΜΕΤΙΟ ΠΡΟΣ ΠΩΛΗΣΗ
EUR 290.000
For internal use only:
50CHPI
VL17466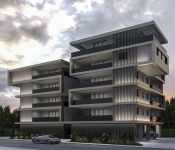 Strovolos, Nicosia
3 Bed Apartment For Sale
ΔΙΑΜΕΡΙΣΜΑ ΤΡΙΩΝ ΥΠΝΟΔΩΜΑΤΙΩΝ ΜΕ 2 ΧΩΡΟΥΣ ΣΤΑΘΜΕΥΣΗΣ ΣΤΟΝ ΣΤΡΟΒΟΛΟ, ΠΕΡΙΟΧΗ ENGLISH SCHOOL
EUR 305.000
For internal use only:
50CHPI
VL17391
Aglantzia, Nicosia
3 Bed Apartment For Sale
ΤΡΙΩΝ ΥΠΝΟΔΩΜΑΤΙΩΝ ΔΙΑΜΕΡΙΣΜΑ ΣΕ ΚΑΙΝΟΥΡΙΟ ΕΡΓΟ ΣΤΗΝ ΑΓΛΑΝΤΖΙΑ
EUR 303.000
For internal use only:
50CHPI
VL17384
Town Center, Nicosia
2 Bed Apartment For Sale
ΔΥΟ ΥΠΝΟΔΩΜΑΤΙΩΝ ΔΙΑΜΕΡΙΣΜΑ ΣΤΗΝ ΠΕΡΙΟΧΗ ΤΡΥΠΙΩΤΗ ΚΟΝΤΑ ΣΕ ΟΛΕΣ ΤΙΣ ΥΠΗΡΕΣΙΕΣ
EUR 323.000
For internal use only:
50CHPI
VL17265
Aglantzia, Nicosia
2 Bed Apartment For Sale
ΔΥΟ ΥΠΝΟΔΩΜΑΤΙΑ ΔΙΑΜΕΡΙΣΜΑ ΣΤΟ ΠΛΑΤΥ ΣΤΗΝ ΑΓΛΑΝΤΖΙΑ
EUR 269.000
For internal use only:
50CHPI
VL17259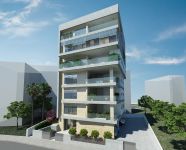 Acropoli, Nicosia
2 Bed Apartment For Sale
ΠΟΛΥΤΕΛΗΣ ΟΡΟΦΟ-ΔΙΑΜΕΡΙΣΜΑ 2 ΥΠΝΟΔΩΜΑΤΙΩΝ ΣΤΗΝ ΑΚΡΟΠΟΛΗ ΚΟΝΤΑ ΣΤΟ ΞΕΝΟΔΟΧΕΙΟ LANDMARK
EUR 350.000
For internal use only:
50CHPI
VL17258
Latsia, Nicosia
2 Bed Apartment For Sale
ΔΙΑΜΕΡΙΣΜΑ 2 ΥΠΝΟΔΩΜΑΤΙΩΝ ΣΤΑ ΛΑΤΣΙΑ ΜΕ 112 Τ.Μ. ΚΗΠΟ ΟΡΟΦΗΣ
EUR 249.000
For internal use only:
50CHPI
VL17196
Strovolos, Nicosia
2 Bed Apartment For Sale
ΔΙΑΜΕΡΙΣΜΑ 2 ΥΠΝΟΔΩΜΑΤΙΩΝ ΣΤΟΝ ΤΕΛΕΥΤΑΙΟ ΟΡΟΦΟ ΜΕ ΚΗΠΟ ΟΡΟΦΗΣ ΣΤΟΝ ΣΤΡΟΒΟΛΟ
EUR 260.000
For internal use only:
50CHPI
VL17193
Strovolos, Nicosia
3 Bed Apartment For Sale
ΔΙΑΜΕΡΙΣΜΑ ΤΡΙΩΝ ΥΠΝΟΔΩΜΑΤΙΩΝ ΣΤΟΝ ΣΤΡΟΒΟΛΟ ΜΕ ΦΩΤΟΒΟΛΤΑΪΚΟ ΣΥΣΤΗΜΑ
EUR 290.000
For internal use only:
50CHPI