Shop with mezzanine for sale in Agios Antonios area of Nicosia
ΚΑΤΑΣΤΗΜΑ ΜΕ ΗΜΙΩΡΟΦΟ ΠΡΟΣ ΠΩΛΗΣΗ ΣΤΟΝ ΑΓΙΟ ΑΝΤΩΝΙΟ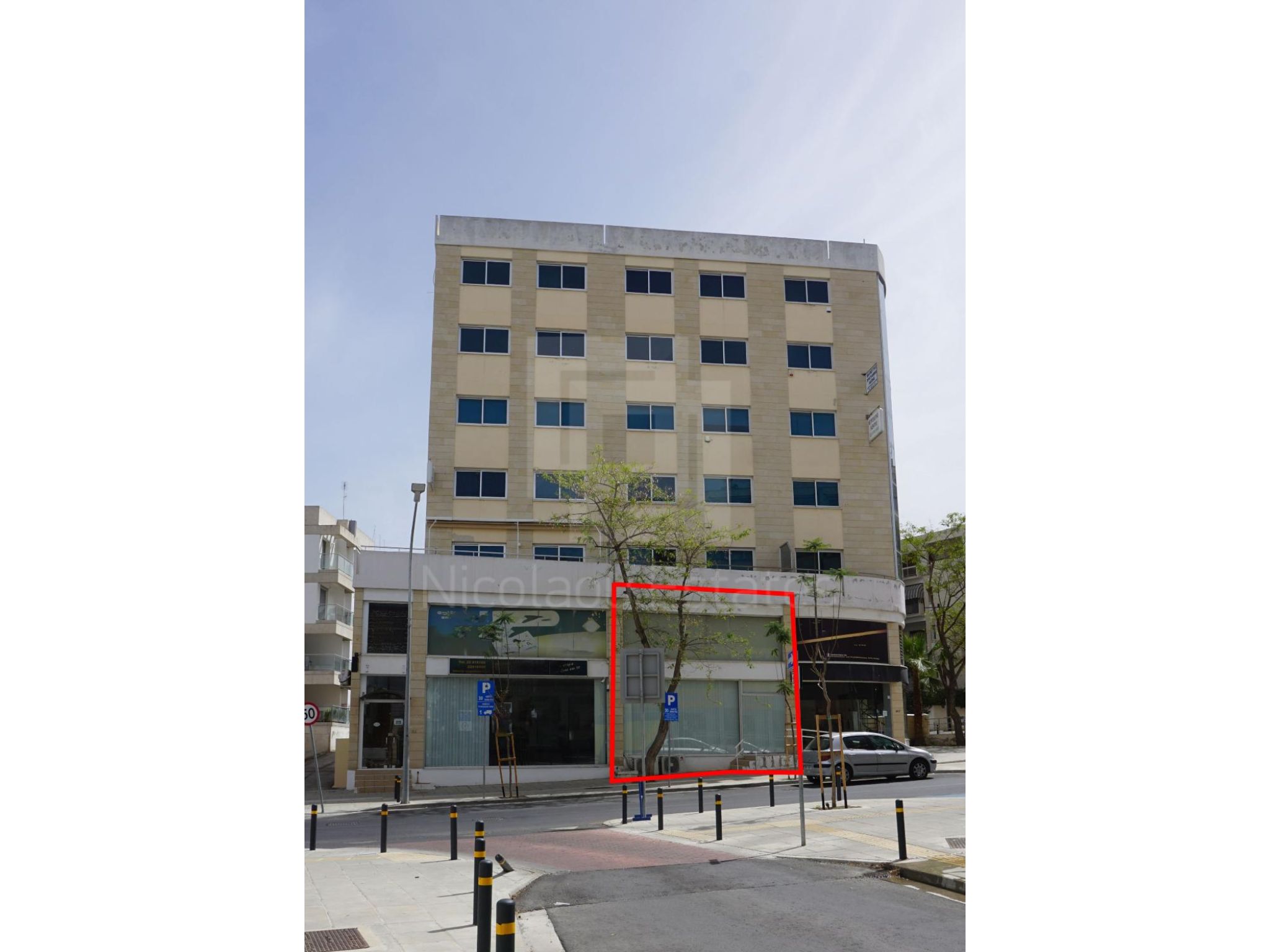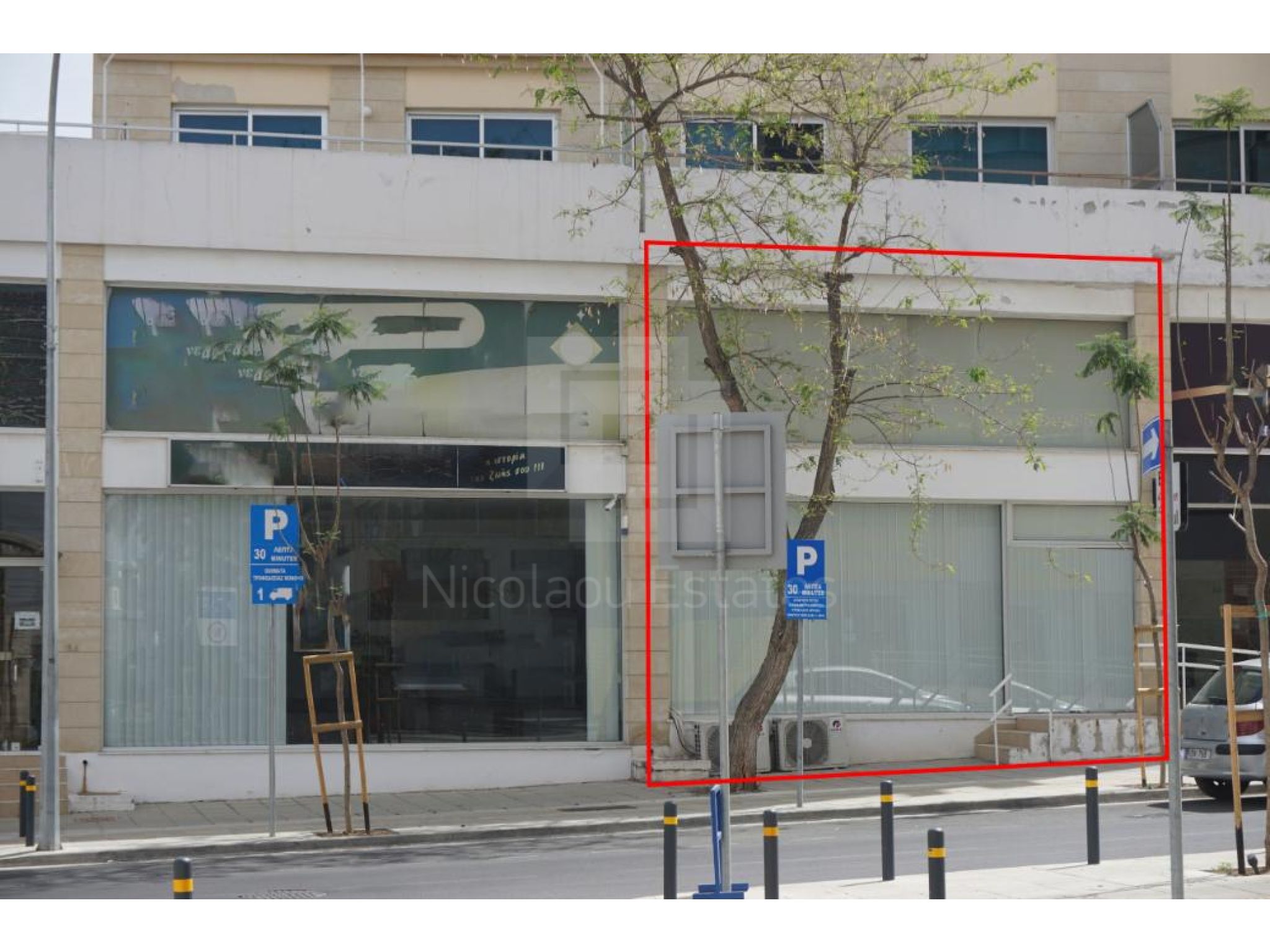 DESCRIPTION
The asset is a shop with mezzanine, converted into a beauty salon, in Agios Antonios, Nicosia Municipality. The asset is located 600m from the Landmark Hotel. 
It is part of a 5-storey building which comprises of 16 commercial units. The shop has an internal area of 79 sq.m and 39 sq.m mezzanine. It consists of an open plan area for customers' servicing, a toilet, and a kitchenette, whereas the mezzanine consists of 2 bedrooms and a shower. There is a communal right for the use of covered parking spaces no.5 - 8 in the basement. 
The wider area of the property consists of mixed-use buildings with flats and offices or shops and offices. In the avenue there is a lot of commercial activity with shops, offices, pharmacies, restaurants, etc. 
The shop is vacant.
---
Το ακίνητο είναι κατάστημα με ημιώροφο, μετασκευασμένο σε σαλόνι ομορφιάς, στον Άγιο Αντώνιο του Δήμου Λευκωσίας. Το ακίνητο βρίσκεται 600μ από το Landmark Hotel.
Είναι μέρος ενός 5ώροφου κτιρίου που αποτελείται από 16 εμπορικές μονάδες. Το κατάστημα έχει εσωτερικό χώρο 79 τ.μ και ημιώροφο 39 τ.μ. Αποτελείται από έναν ενιαίο χώρο για την εξυπηρέτηση των πελατών, μια τουαλέτα και μια μικρή κουζίνα, ενώ ο ημιώροφος αποτελείται από 2 υπνοδωμάτια και ένα ντους. Υπάρχει κοινόχρηστο δικαίωμα χρήσης στεγασμένων θέσεων στάθμευσης αρ.5 - 8 στο υπόγειο.
Η ευρύτερη περιοχή του ακινήτου αποτελείται από κτίρια μικτής χρήσης με διαμερίσματα και γραφεία ή καταστήματα και γραφεία. Στη λεωφόρο υπάρχει μεγάλη εμπορική δραστηριότητα με καταστήματα, γραφεία, φαρμακεία, εστιατόρια κλπ. 
Το κατάστημα είναι άδειο.
MAIN PROPERTY FEATURES
For Investment
Garage / Designated Parking
Resale
Unfurnished
This shop in Agios Antonios, Nicosia is being offered sold at EUR 130.000.