Two bedroom apartment in the area of Trypiotis surrounded by all amenities
ΔΥΟ ΥΠΝΟΔΩΜΑΤΙΩΝ ΔΙΑΜΕΡΙΣΜΑ ΣΤΗΝ ΠΕΡΙΟΧΗ ΤΡΥΠΙΩΤΗ ΚΟΝΤΑ ΣΕ ΟΛΕΣ ΤΙΣ ΥΠΗΡΕΣΙΕΣ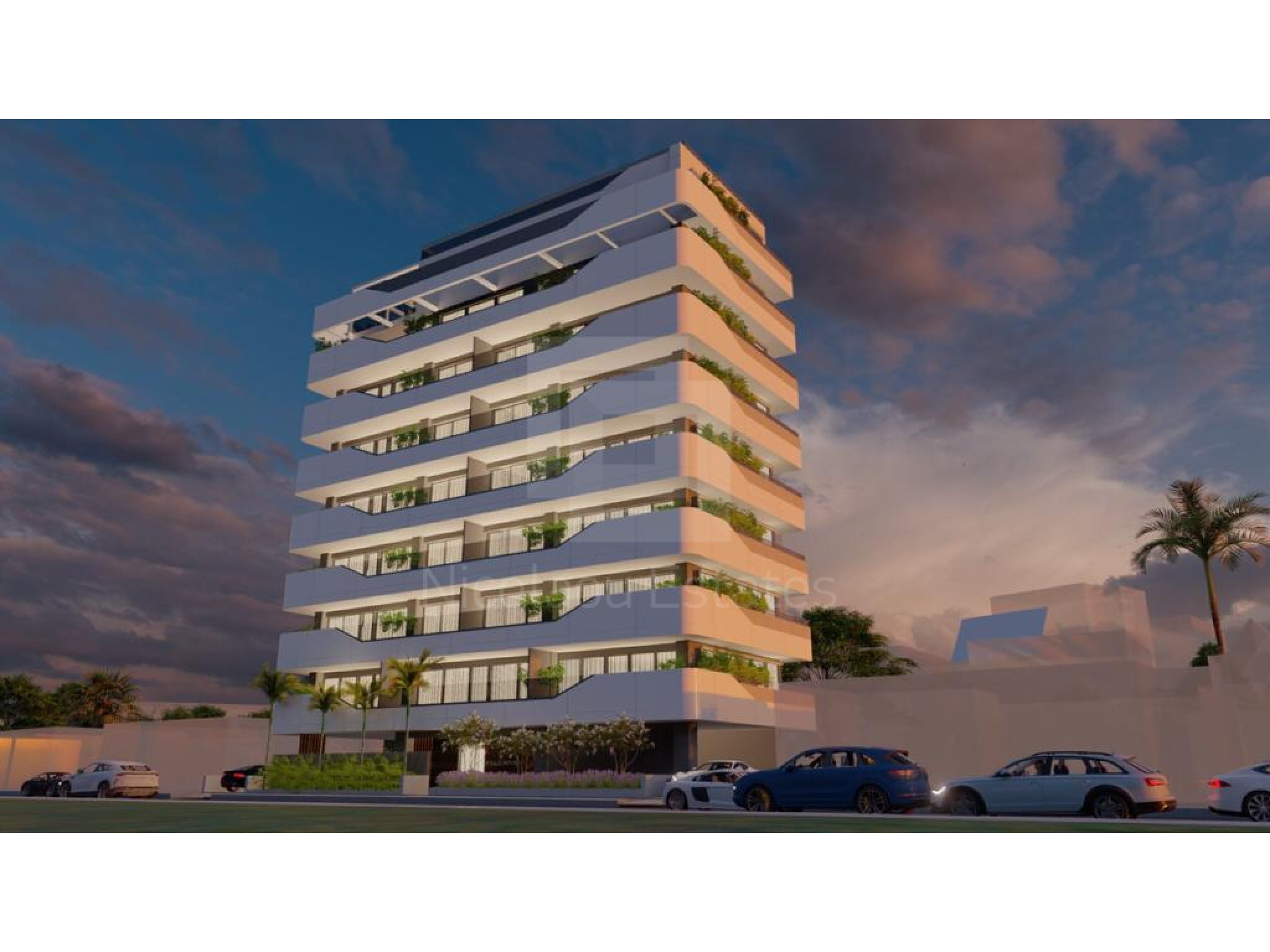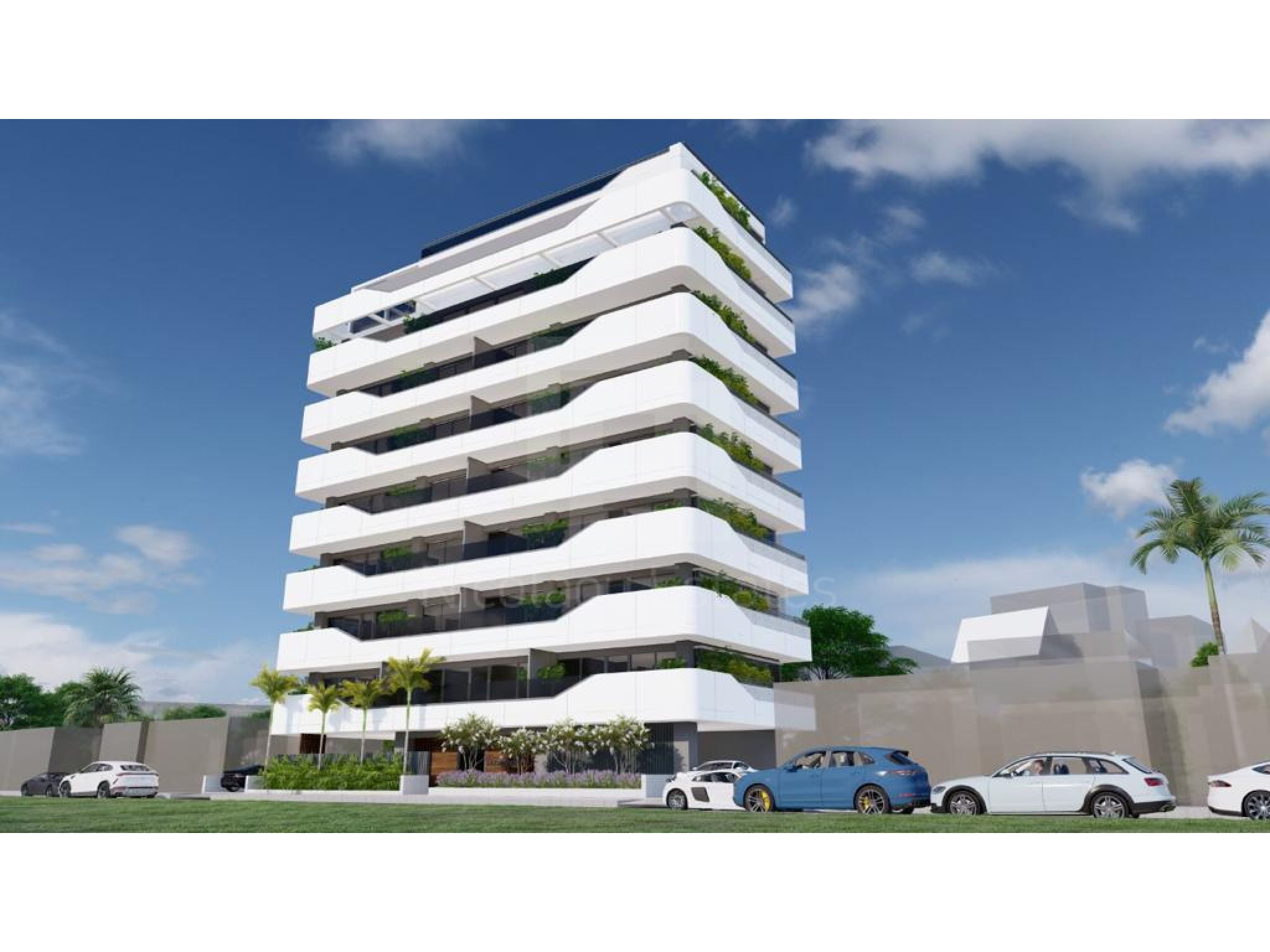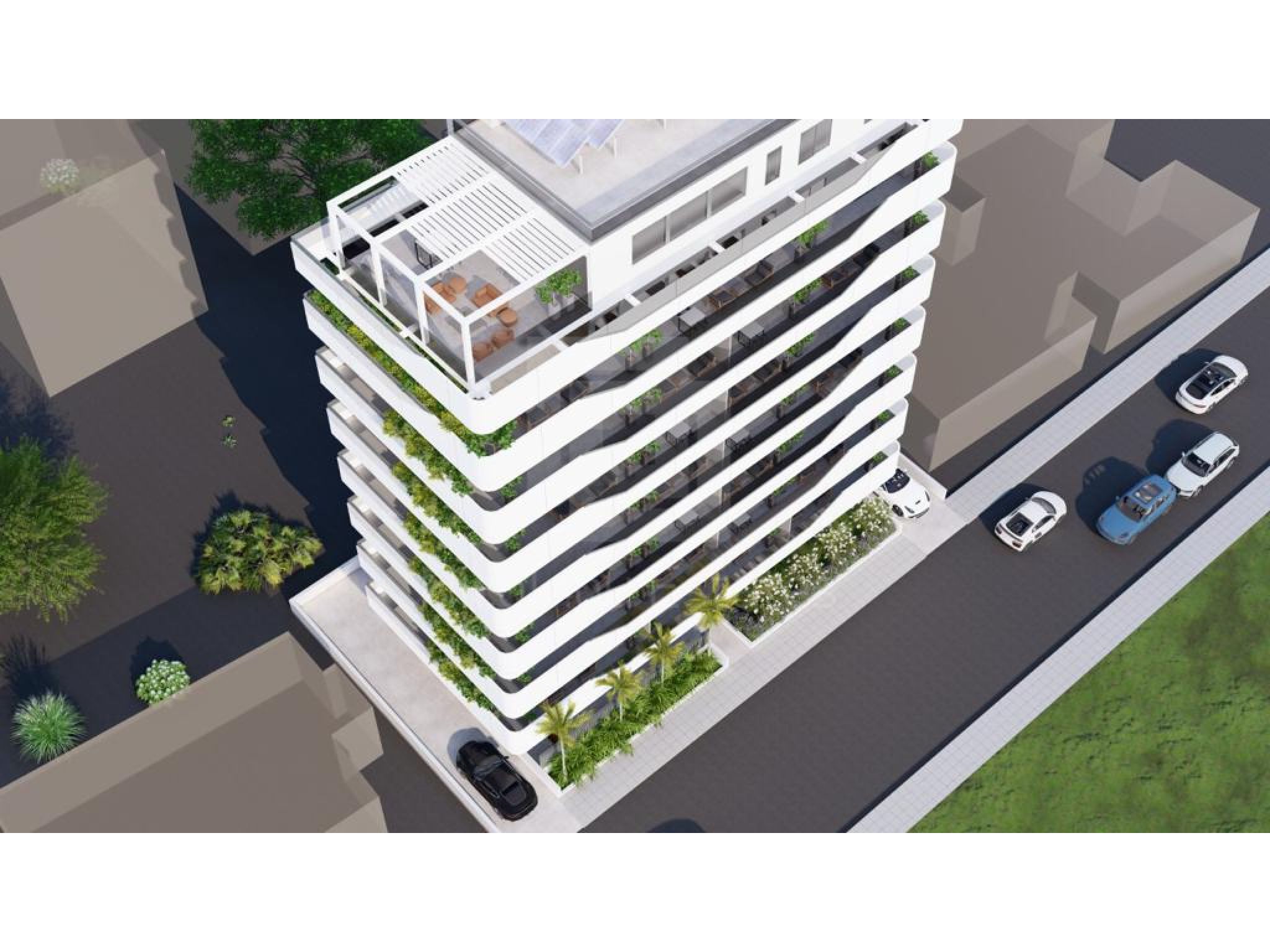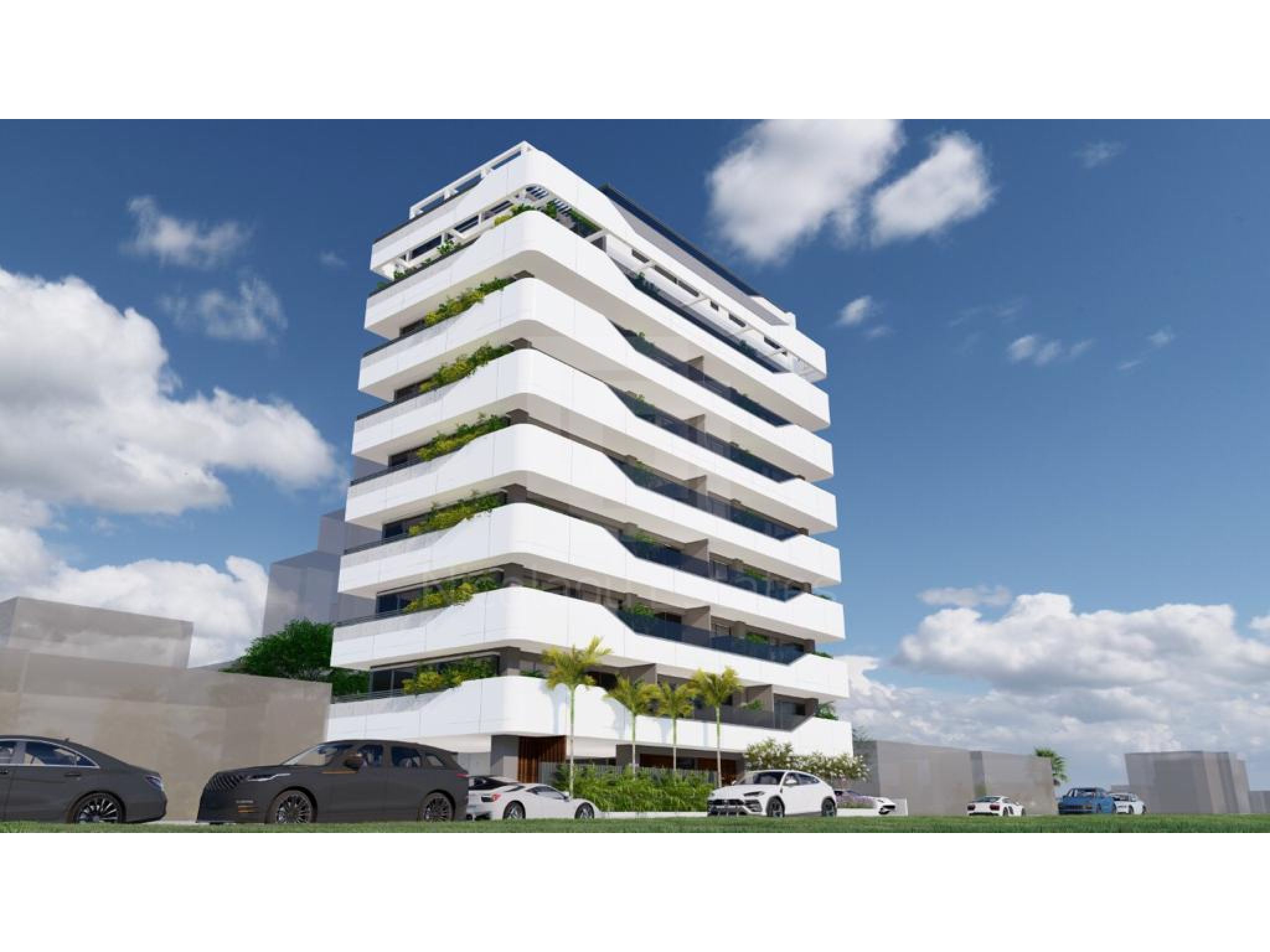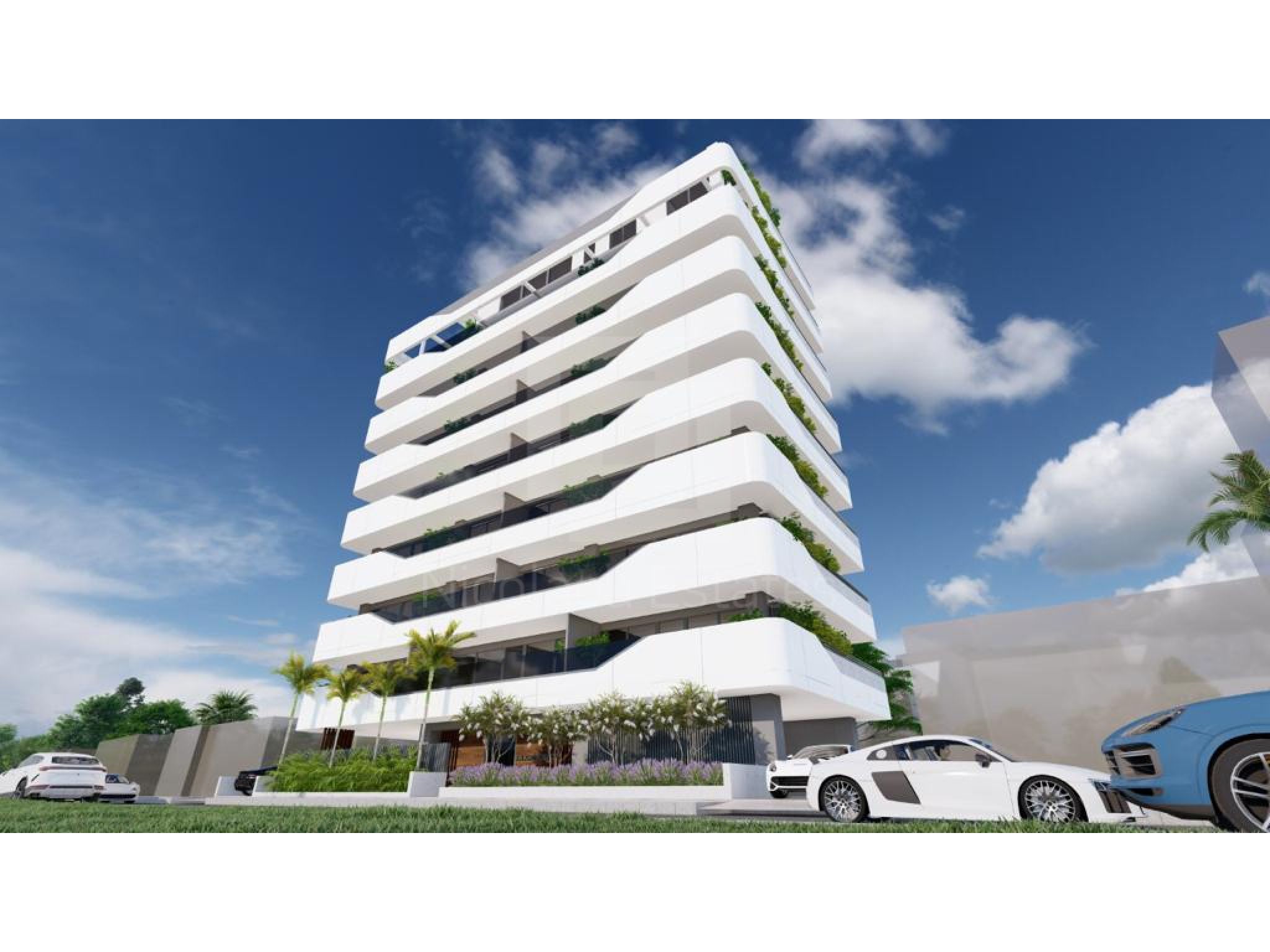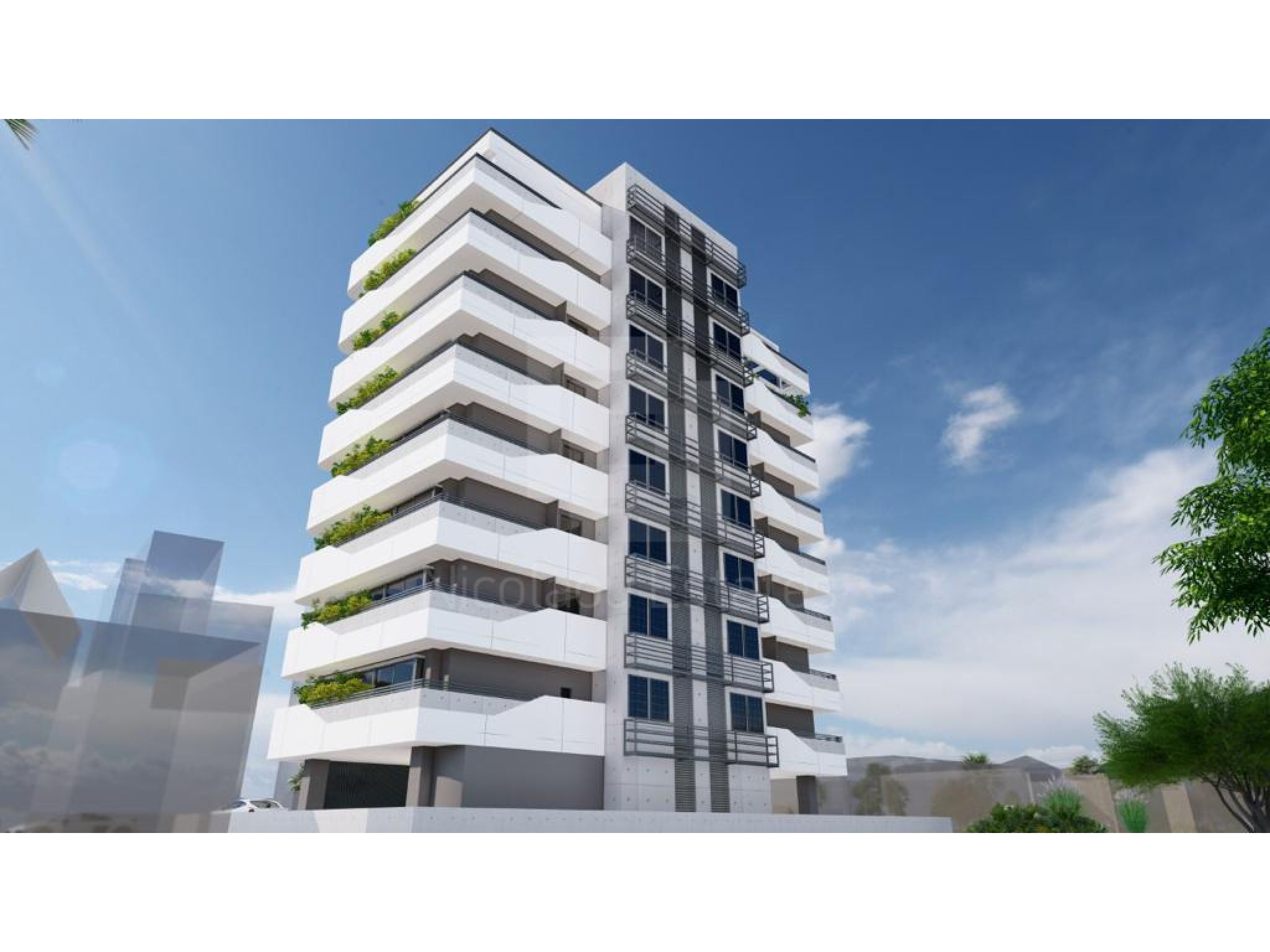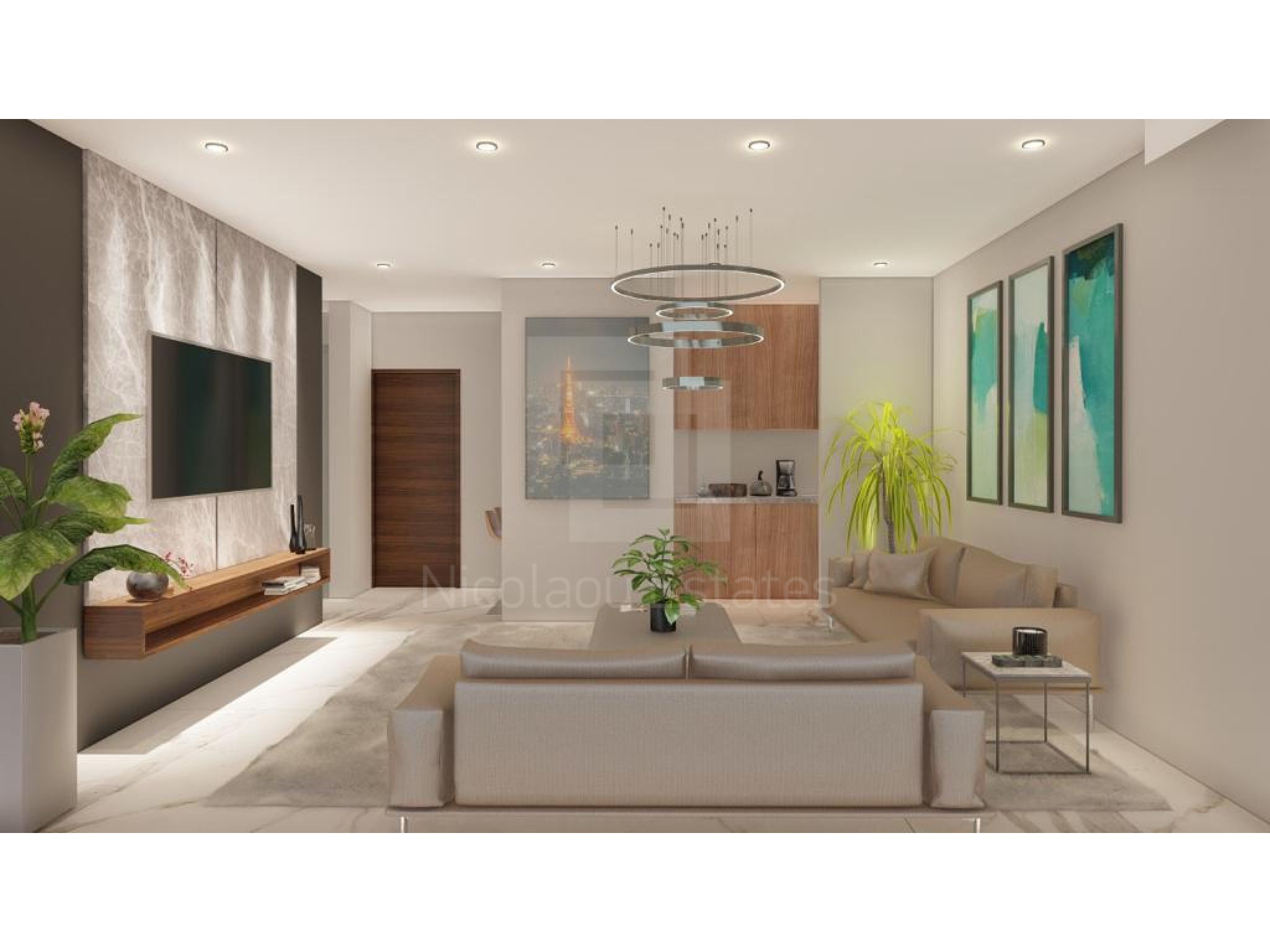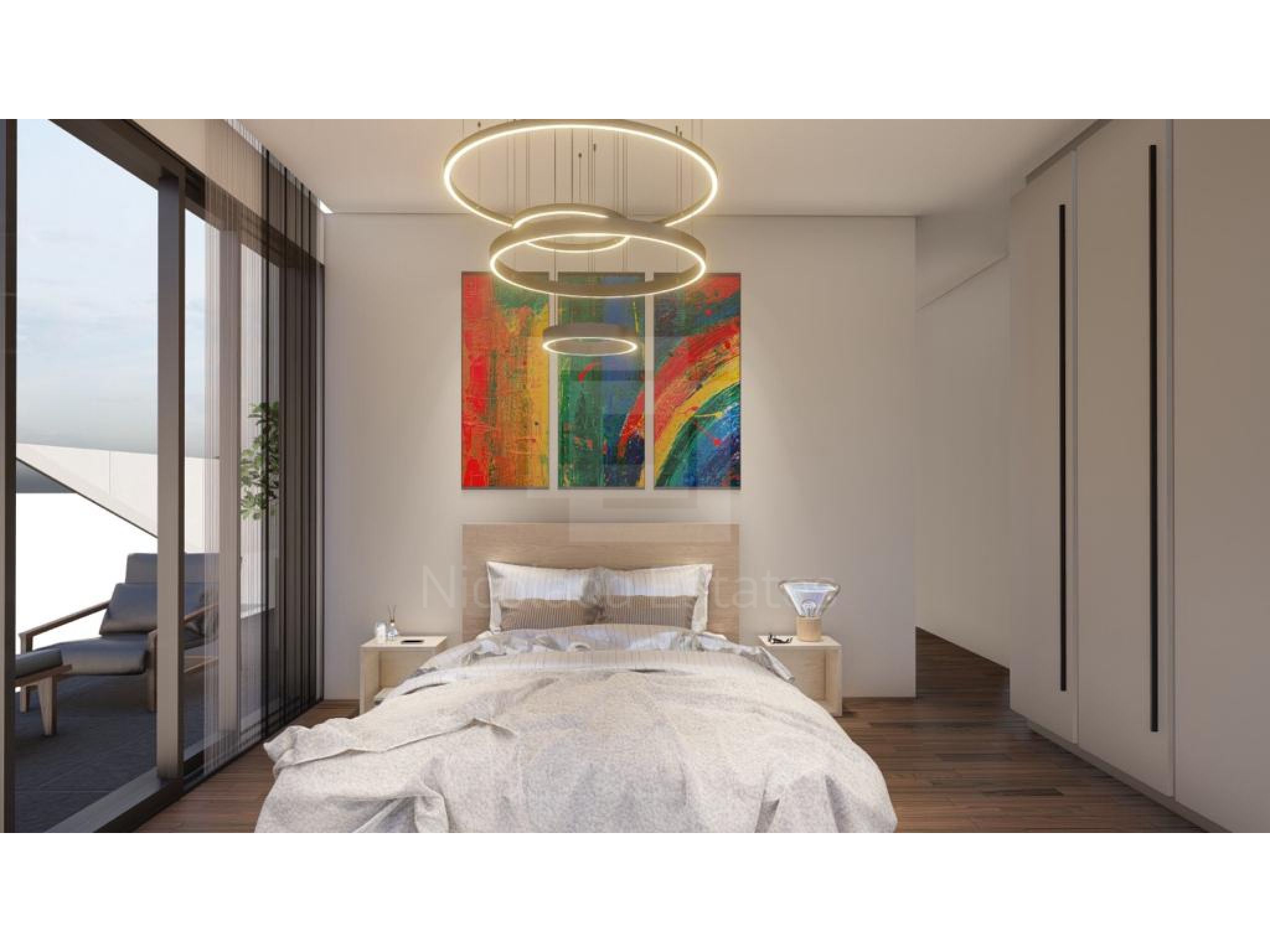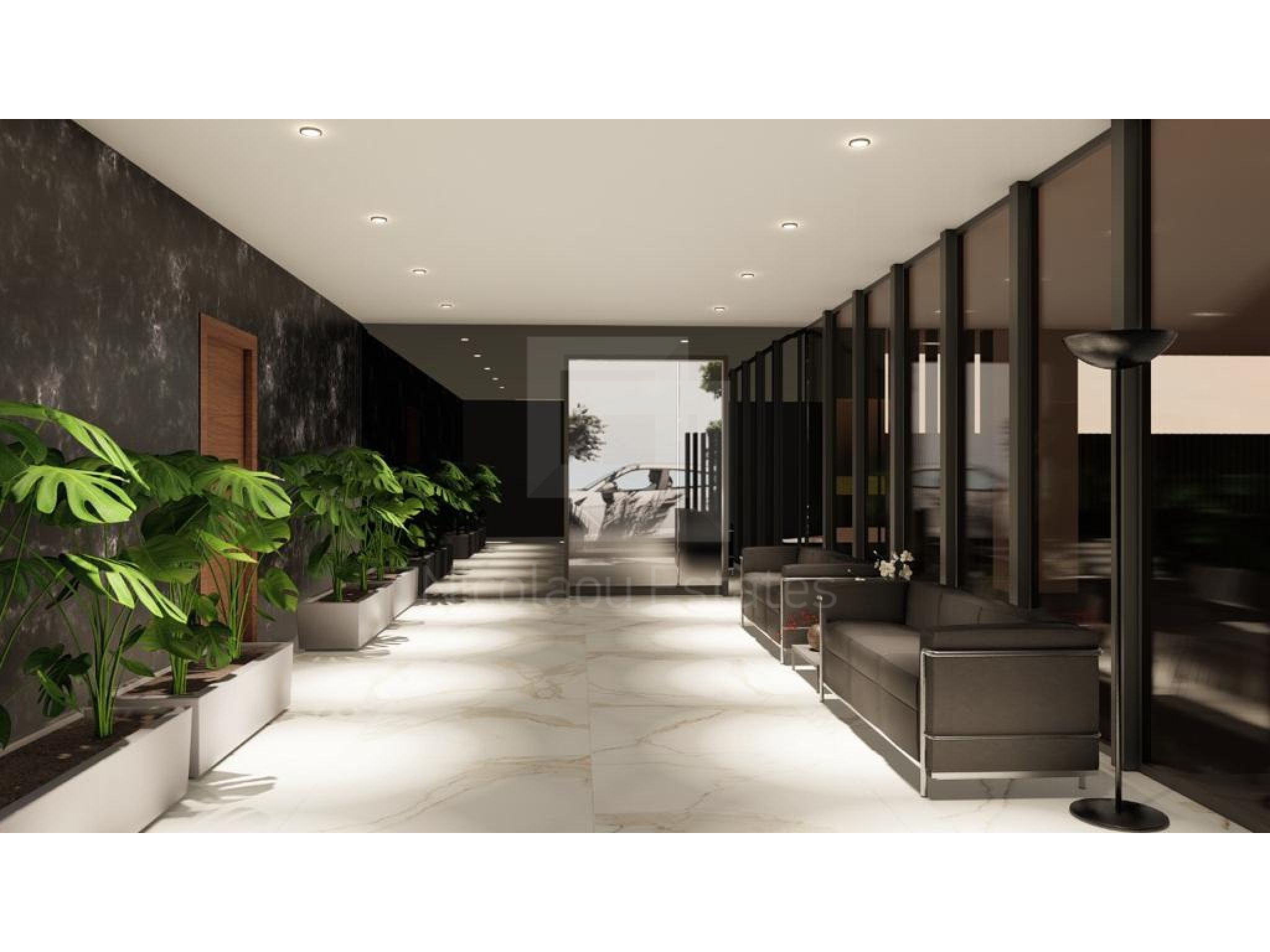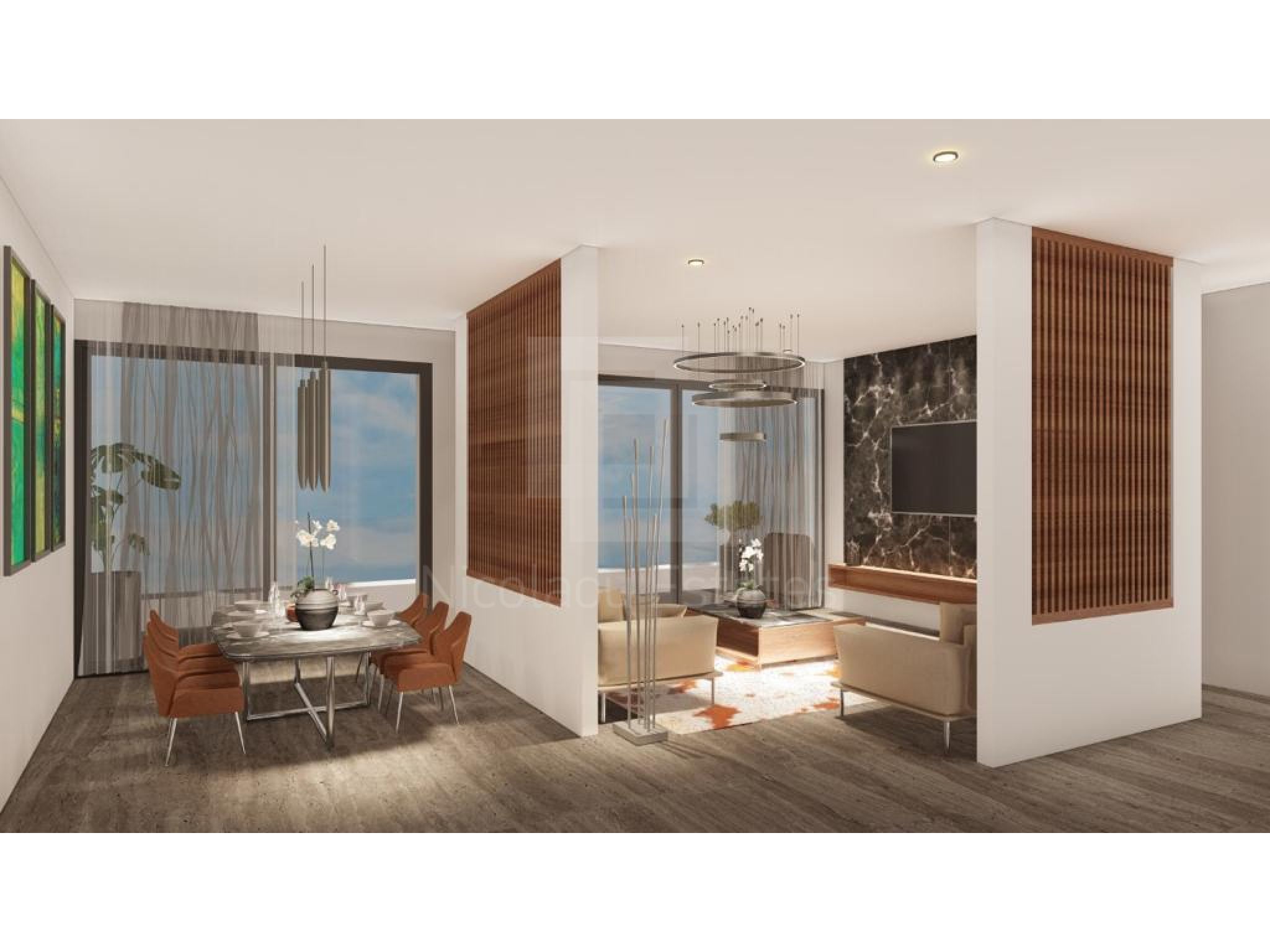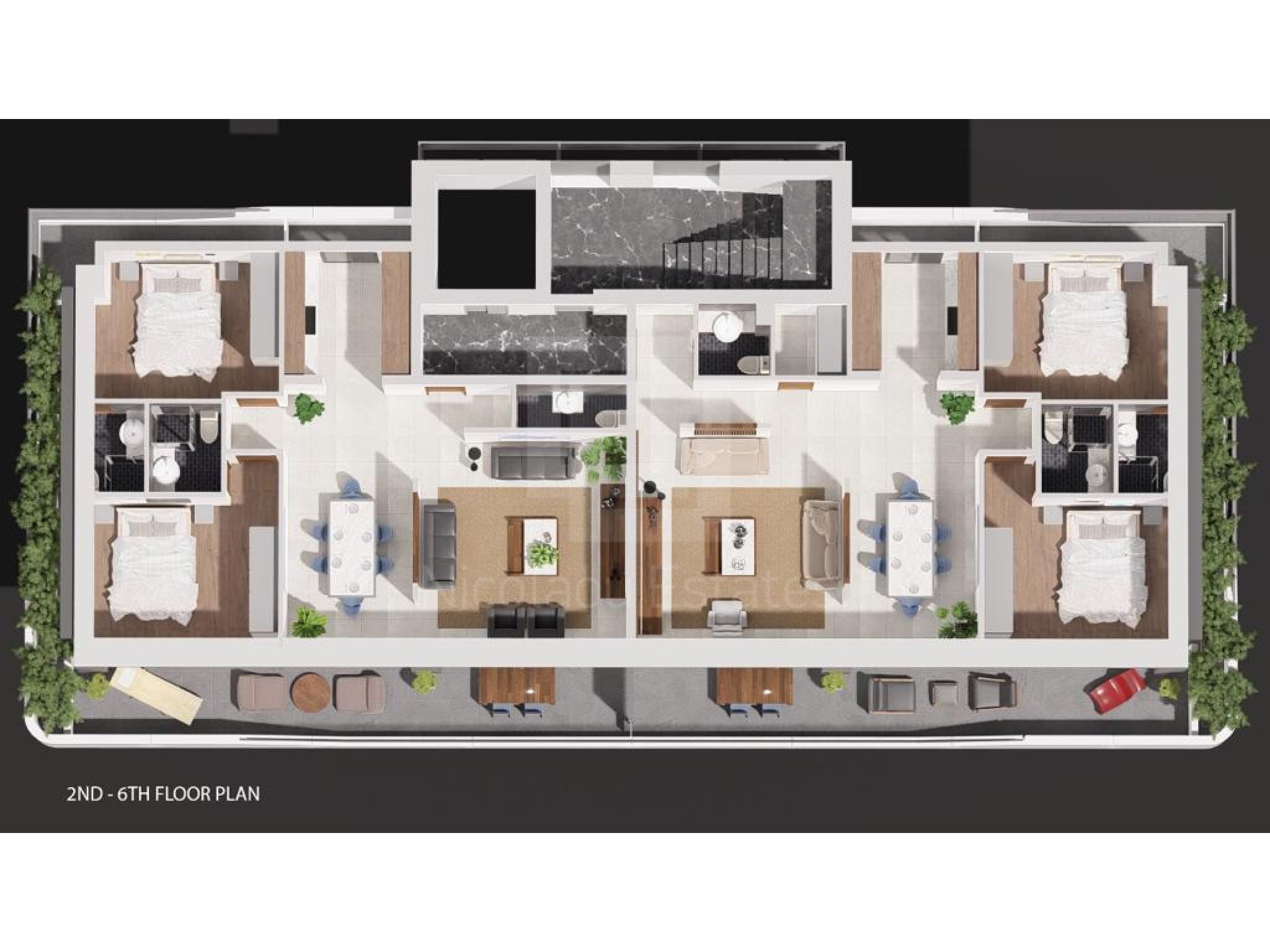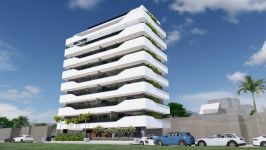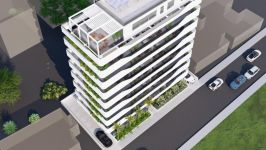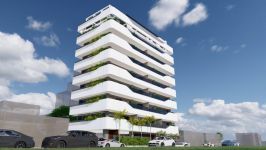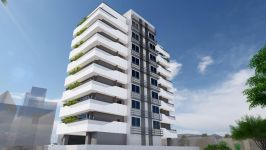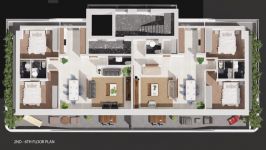 Total Floors:
8 (Floor No.: 2)
29
2
243
Completion Date:
OCTOBER 2022
Covered Internal Area:
87 m2
Download 13 property images
DESCRIPTION
It is a modern residential building suited in the area of Trypiotis Square in the municipality of Trypiotis. It is located very close to Makariou Avenue, Eleftherias Square, Ledras Street and the Nicosia Old Town. It comprising of total 15 apartments which contains 1, 2 and 3 bedrooms, complete with covered parking space.

Being in the Center of the historic city of Nicosia, this project offers great investment potential, as it is an ideal location for living as well renting. Cafes, bars, restaurants, Shopping centers, museums and Nicosia old town are all very easily accessible, as are routes into other major towns, beaches and mountain ranges.
The area is highly populated by a large number of business offices as well as governmental services and is considered to be Nicosia's largest business center.
The interiors sport very clever design features and high quality fixtures and fittings throughout. Covered balconies ensure use of outside areas all year round, making it possible to enjoy all areas of your apartment to the maximum potential.
---
Είναι ένα σύγχρονο οικιστικό κτίριο στην περιοχή της πλατείας Τρυπιώτη στο δήμο Τρυπιώτη. Βρίσκεται πολύ κοντά στη λεωφόρο Μακαρίου, την πλατεία Ελευθερίας, στην Λήδρας και την παλιά πόλη της Λευκωσίας. Αποτελείται από συνολικά 15 διαμερίσματα που περιλαμβάνουν 1, 2 και 3 υπνοδωμάτια, με καλυμμένο χώρο στάθμευσης.
Βρίσκεται στο κέντρο της ιστορικής πόλης της Λευκωσίας, αυτό το έργο προσφέρει μεγάλες επενδυτικές δυνατότητες, καθώς είναι μια ιδανική τοποθεσία για διαμονή αλλά και ενοικίαση. Καφετέριες, μπαρ, εστιατόρια, εμπορικά κέντρα, μουσεία και η παλιά πόλη της Λευκωσίας είναι όλα πολύ εύκολα προσβάσιμα, όπως και οι διαδρομές προς άλλες μεγάλες πόλεις, παραλίες και οροσειρές.
Στην περιοχή βρίσκεται μεγάλος αριθμός επιχειρηματικών γραφείων καθώς και κυβερνητικές υπηρεσίες και θεωρείται το μεγαλύτερο επιχειρηματικό κέντρο της Λευκωσίας.
Οι εσωτερικοί χώροι διαθέτουν πολύ έξυπνα χαρακτηριστικά σχεδίασης και υψηλής ποιότητας υλικά. Τα καλυμμένα μπαλκόνια διασφαλίζουν τη χρήση εξωτερικών χώρων όλο το χρόνο, καθιστώντας δυνατή την απόλαυση όλων των χώρων του διαμερίσματός σας στο μέγιστο δυναμικό.
MAIN PROPERTY FEATURES
Brand New
For Investment
Garage / Designated Parking
Unfurnished
This 2-bedroom apartment in Town Center, Nicosia is being offered for sale at EUR 323.000 (VAT not included).
Other property suggestions
VL17468
Strovolos, Nicosia
3 Bed Apartment For Sale
ΡΕΤΙΡΕ ΔΙΑΜΕΡΙΣΜΑ ΤΡΙΩΝ ΥΠΝΟΔΩΜΑΤΙΩΝ ΜΕ 2 ΧΩΡΟΥΣ ΣΤΑΘΜΕΥΣΗΣ & 135 Τ.Μ. ΒΕΡΑΝΤΕΣ ΣΤΟΝ ΣΤΡΟΒΟΛΟ
EUR 380.000
For internal use only:
50CHPI
VL17466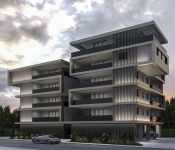 Strovolos, Nicosia
3 Bed Apartment For Sale
ΔΙΑΜΕΡΙΣΜΑ ΤΡΙΩΝ ΥΠΝΟΔΩΜΑΤΙΩΝ ΜΕ 2 ΧΩΡΟΥΣ ΣΤΑΘΜΕΥΣΗΣ ΣΤΟΝ ΣΤΡΟΒΟΛΟ, ΠΕΡΙΟΧΗ ENGLISH SCHOOL
EUR 293.000
For internal use only:
50CHPI
VL17440
Strovolos, Nicosia
3 Bed Apartment For Sale
ΤΡΙΑ ΥΠΝΟΔΩΜΑΤΙΑ ΡΕΤΙΡΕ ΔΙΑΜΕΡΙΣΜΑ ΣΤΟΝ ΣΤΡΟΒΟΛΟ ΜΕ ΙΔΙΩΤΙΚΗ ΠΙΣΙΝΑ
EUR 360.000
For internal use only:
50CHPI
VL17391
Aglantzia, Nicosia
3 Bed Apartment For Sale
ΤΡΙΩΝ ΥΠΝΟΔΩΜΑΤΙΩΝ ΔΙΑΜΕΡΙΣΜΑ ΣΕ ΚΑΙΝΟΥΡΙΟ ΕΡΓΟ ΣΤΗΝ ΑΓΛΑΝΤΖΙΑ
EUR 303.000
For internal use only:
50CHPI
VL17279
Dasoupolis, Nicosia
3 Bed Apartment For Sale
3 ΥΠΝΟΔΩΜΑΤΙΑ ΡΕΤΙΡΕ ΟΡΟΦΟ-ΔΙΑΜΕΡΙΣΜΑ ΜΕ ΠΑΝΟΡΑΜΙΚΗ ΘΕΑ ΤΗΝ ΠΟΛΗ ΣΤΗ ΠΕΡΙΟΧΗ ΔΑΣΟΥΠΟΛΗ
EUR 380.000
For internal use only:
50CHPI
VL17259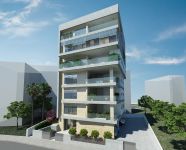 Acropoli, Nicosia
2 Bed Apartment For Sale
ΠΟΛΥΤΕΛΗΣ ΟΡΟΦΟ-ΔΙΑΜΕΡΙΣΜΑ 2 ΥΠΝΟΔΩΜΑΤΙΩΝ ΣΤΗΝ ΑΚΡΟΠΟΛΗ ΚΟΝΤΑ ΣΤΟ ΞΕΝΟΔΟΧΕΙΟ LANDMARK
EUR 350.000
For internal use only:
50CHPI
VL17195
Strovolos, Nicosia
3 Bed Apartment For Sale
ΔΙΑΜΕΡΙΣΜΑ ΤΡΙΩΝ ΥΠΝΟΔΩΜΑΤΙΩΝ ΣΤΟΝ ΣΤΡΟΒΟΛΟ ΜΕ ΙΔΙΩΤΙΚΟ ΚΗΠΟ ΟΡΟΦΗΣ
EUR 320.000
For internal use only:
50CHPI
VL17156
Likavitos, Nicosia
3 Bed Apartment For Sale
ΠΟΛΥΤΕΛΗΣ ΔΙΑΜΕΡΙΣΜΑ ΤΡΙΩΝ ΥΠΝΟΔΩΜΑΤΙΩΝ ΣΤΟΝ ΛΥΚΛΑΒΗΤΟ ΜΕ 2 ΧΩΡΟΥΣ ΣΤΑΘΜΕΥΣΗΣ
EUR 325.000
For internal use only:
47CHCH
VL17060
Engomi, Nicosia
3 Bed Apartment For Sale
ΠΟΛΥΤΕΛΗΣ ΔΙΑΜΕΡΙΣΜΑ 2 ΣΥΝ 1-ΥΠΝΟΔΩΜΑΤΙΩΝ ΣΤΗΝ ΕΓΚΩΜΗ ΜΕ ΙΔΙΩΤΙΚΗ ΠΙΣΙΝΑ
EUR 330.000
For internal use only:
50CHPI
VL16892
Strovolos, Nicosia
2 Bed Apartment For Sale
ΡΕΤΙΡΕ ΔΙΑΜΕΡΙΣΜΑ ΔΥΟ ΥΠΝΟΔΩΜΑΤΙΩΝ ΜΕ ΥΠΕΡΟΧΟ ROOF GARDEN 60τμ ΣΤΟ ΣΤΡΟΒΟΛΟ
EUR 335.000
For internal use only:
47CHCH
VL16503
Acropoli, Nicosia
3 Bed Apartment For Sale
ΚΑΙΝΟΥΡΙΟ ΔΙΑΜΕΡΙΣΜΑ ΤΡΙΩΝ ΥΠΝΟΔΩΜΑΤΙΩΝ ΣΤΗ ΠΕΡΙΟΧΗ ΑΚΡΟΠΟΛΗ ΣΤΗ ΛΕΥΚΩΣΙΑ
EUR 339.000
For internal use only:
50CHPI
VL16445
Strovolos, Nicosia
3 Bed Apartment For Sale
ΤΡΙΩΝ ΥΠΝΟΔΩΜΑΤΙΩΝ ΔΙΑΜΕΡΙΣΜΑ ΣΤΟ ΣΤΡΟΒΟΛΟ ΜΕ ΤΖΑΚΙ
EUR 304.000
For internal use only:
50CHPI