Three bedroom apartment in Strovolos with private roof garden
ΔΙΑΜΕΡΙΣΜΑ ΤΡΙΩΝ ΥΠΝΟΔΩΜΑΤΙΩΝ ΣΤΟΝ ΣΤΡΟΒΟΛΟ ΜΕ ΙΔΙΩΤΙΚΟ ΚΗΠΟ ΟΡΟΦΗΣ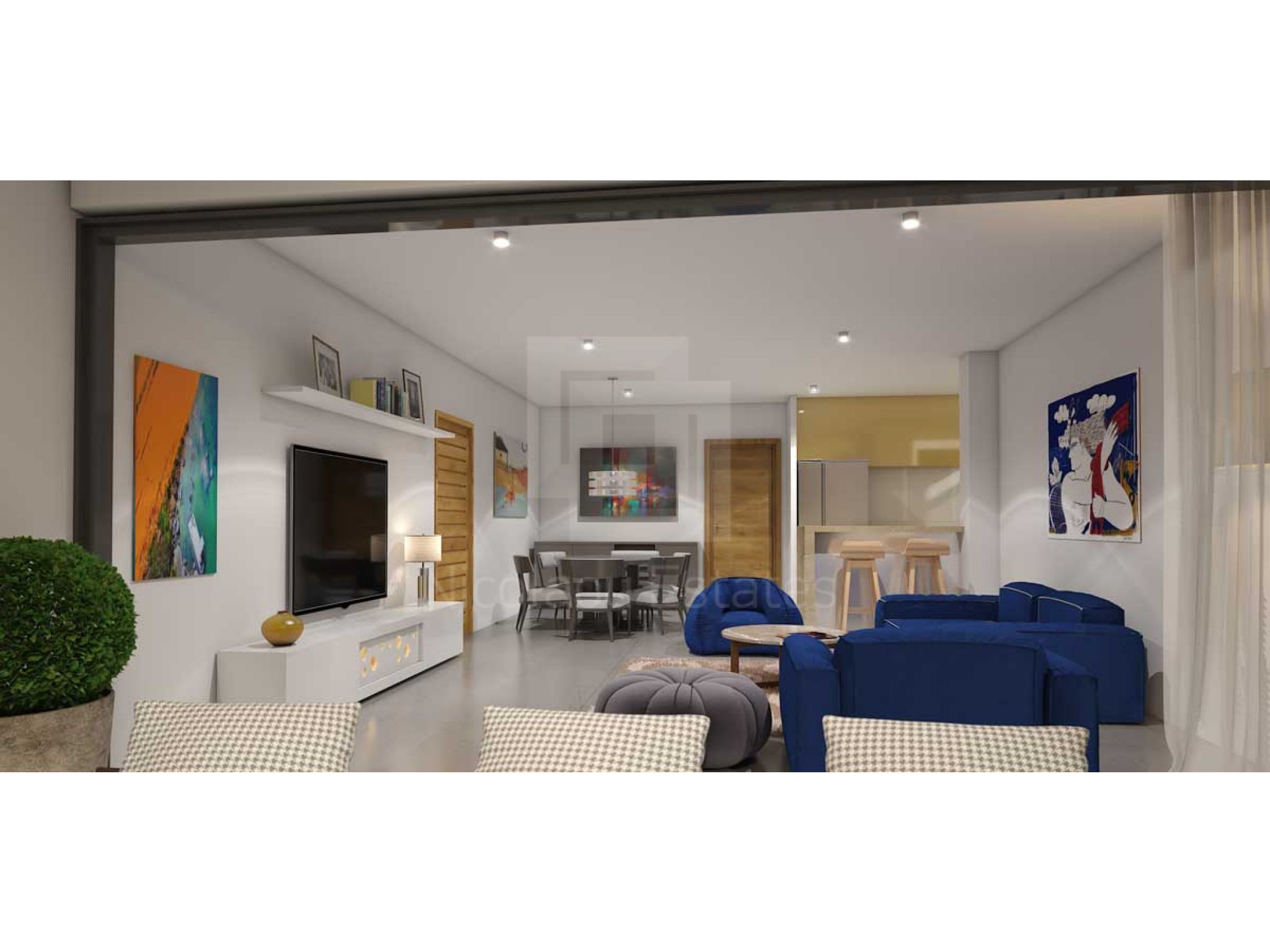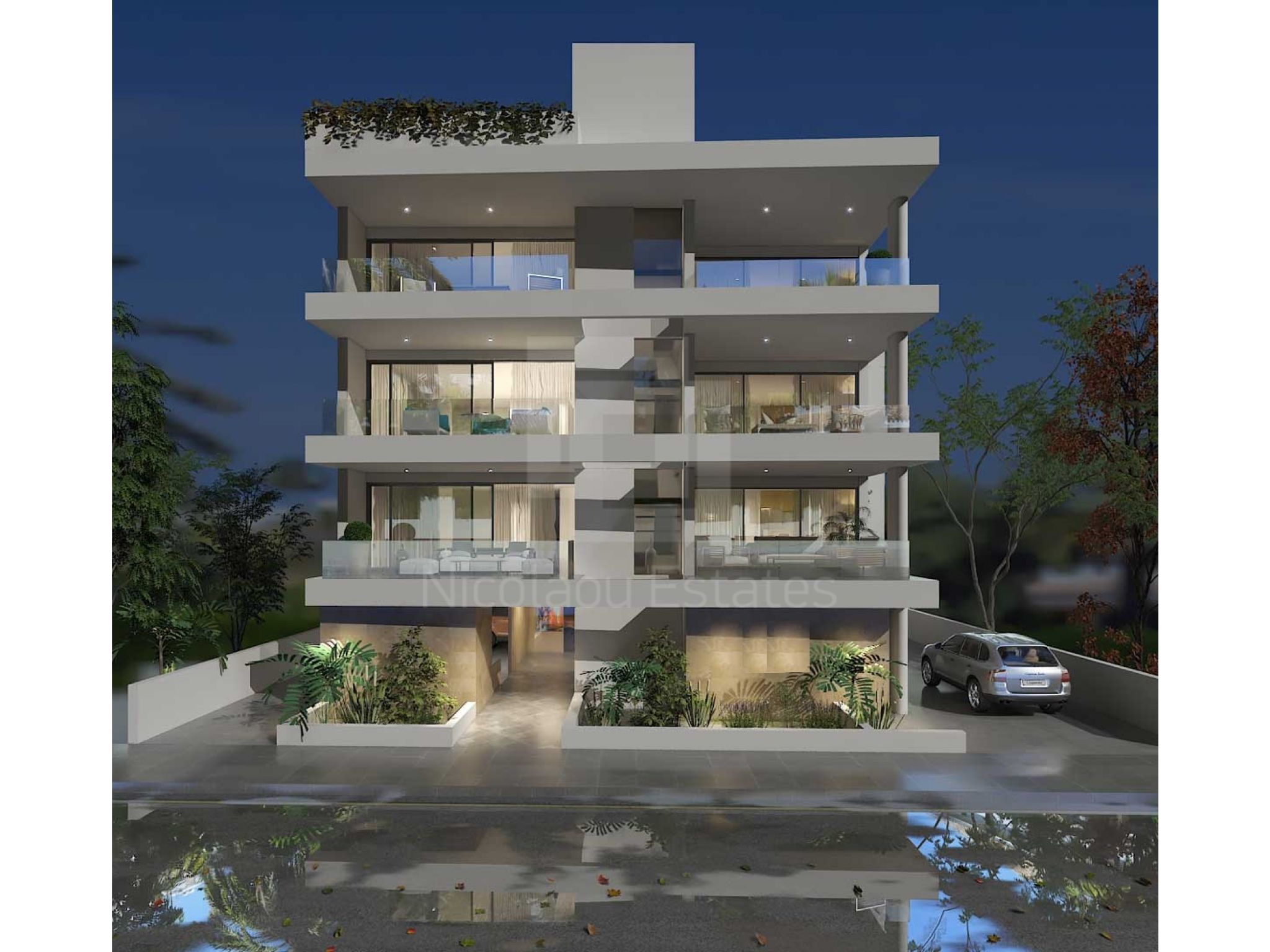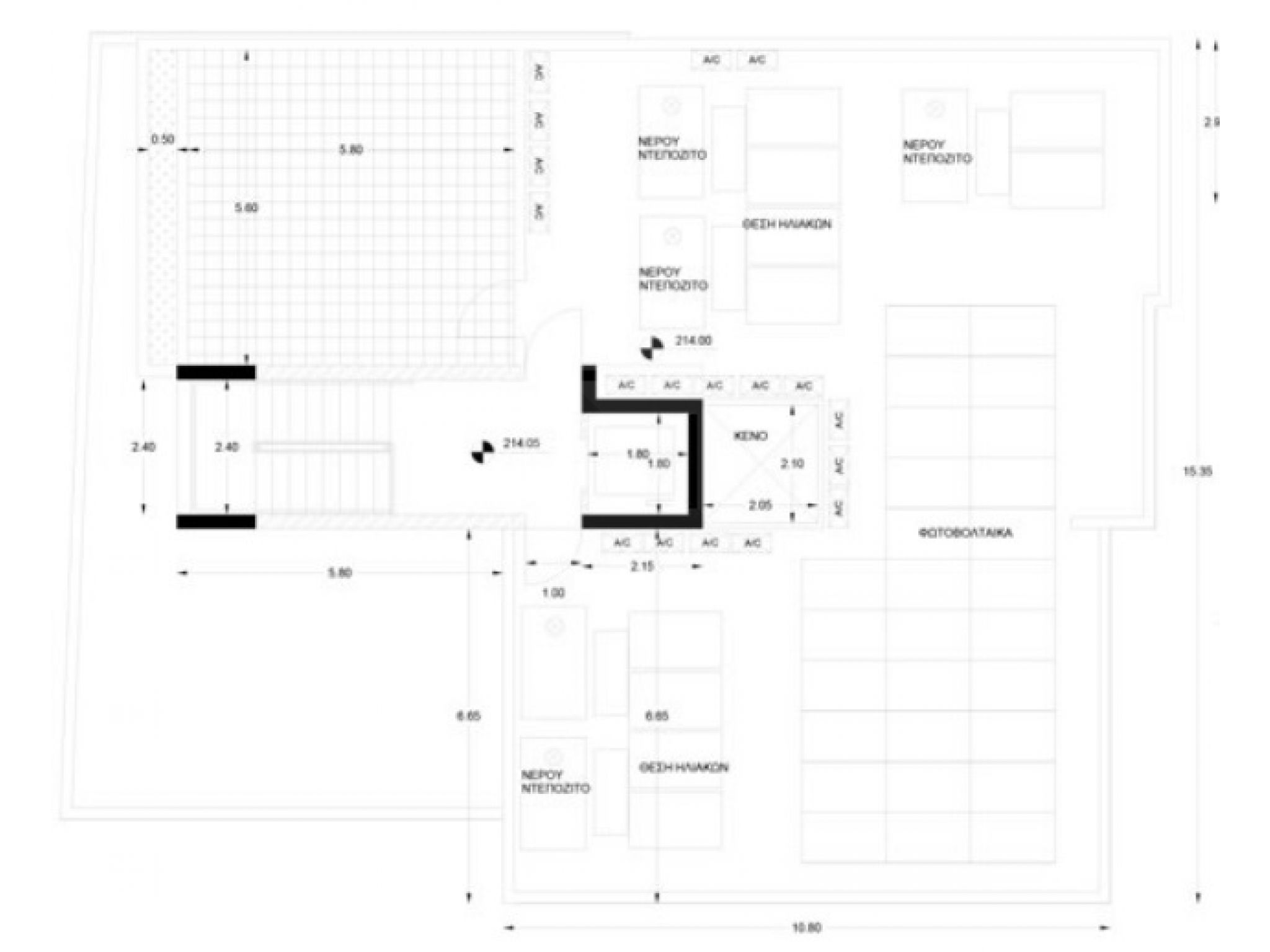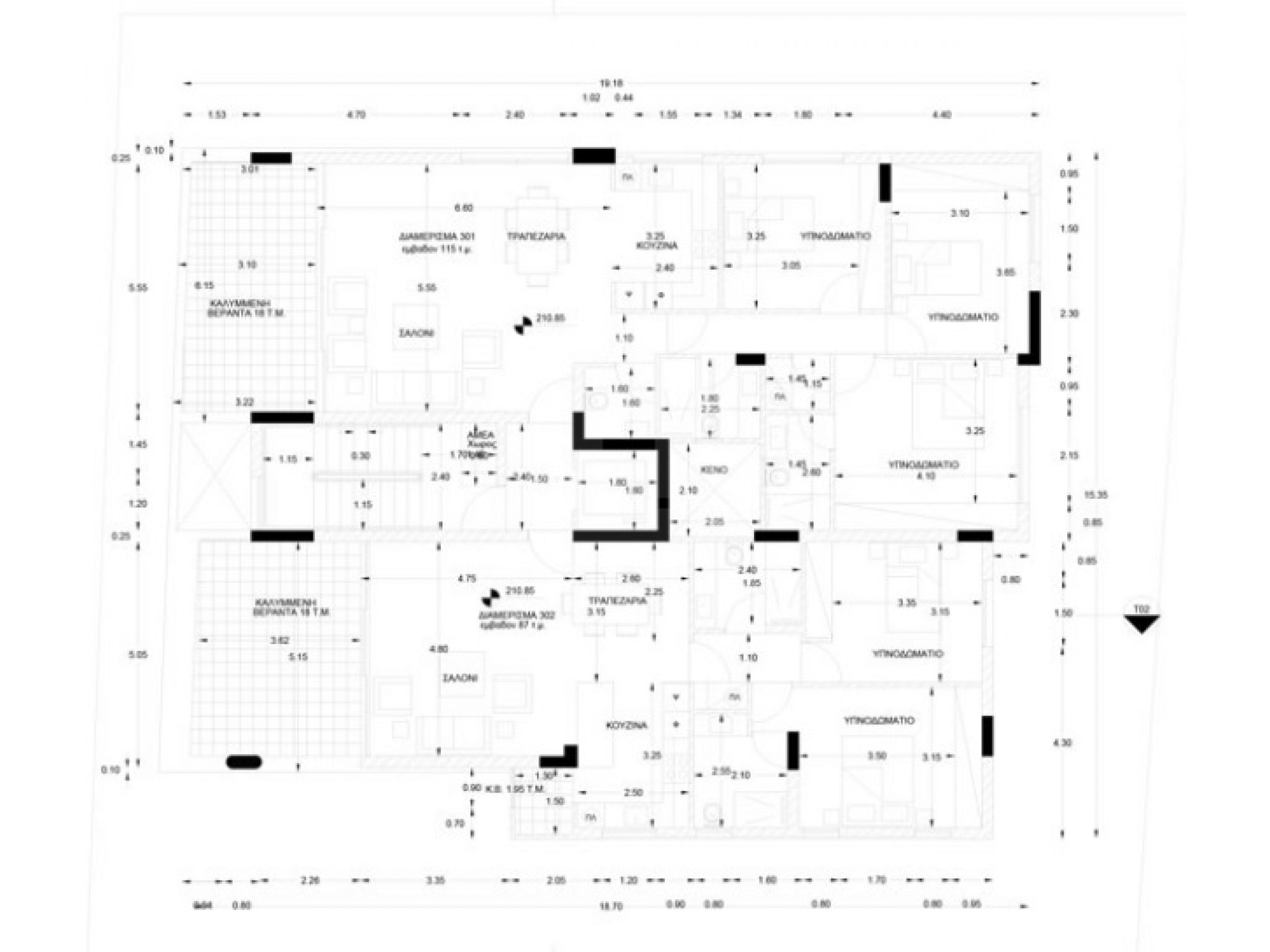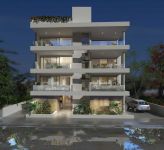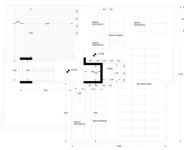 Total Floors:
3 (Floor No.: 3)
29
2
245
Completion Date:
SEPTEMBER 2022
Covered Internal Area:
115 m2
Download 4 property images
DESCRIPTION
The project is being built on a plot in the area of ​​Strovolos. The area is considered probably the best in Nicosia, with easy access to the center or outside Nicosia. The orientation of the plot and the apartment building with its correct design functionality, give it sun in winter and coolness in summer.
The three-storey building consists of six (6) apartments, three (3) of 2 (two) bedrooms and three (3) of 3 (three) bedrooms. Each floor has two apartments. One apartment of 3 (three) bedrooms and one of 2 (two) bedrooms. On the ground floor there are functionally designed parking spaces for each apartment and storage.
CHARACTERISTICS:
- Heating: Underfloor heating will be installed
- Photovoltaic: A 2 KW photovoltaic system will be installed for the three-bedroom apartments
- Provision for air conditioners
- 18 sq.m veranda
- 40 sq.m private roof garden

---
Το έργο κτίζεται σε οικόπεδο στην περιοχή Στροβόλου. Η περιοχή θεωρείται ίσως η καλύτερη της Λευκωσίας, με εύκολη πρόσβαση προς το κέντρο ή εκτός Λευκωσίας. Ο προσανατολισμός του οικοπέδου και της πολυκατοικίας με την σωστή σχεδιαστική λειτουργικότητα της, προσδίδουν σ' αυτήν ήλιο τον χειμώνα και δροσιά το καλοκαίρι.

Η τριώροφη οικοδομή αποτελείται από έξι (6) διαμερίσματα, τρία (3) των 2 (δύο) υπνοδωματίων και τρία (3) των 3 (τριών) υπνοδωματίων. Ο κάθε όροφος διαθέτει δύο διαμερίσματα. Ένα διαμερίσματα των 3 (τριών) υπνοδωματίων και ένα των 2 (δύο) υπνοδωματίων. Στο υπόστεγο υπάρχουν λειτουργικά διαμορφωμένοι χώροι στάθμευσης για κάθε διαμέρισμα και αποθήκες.
ΧΑΡΑΚΤΗΡΙΣΤΙΚΑ:
- Θέρμανση: Θα τοποθετηθεί ενδοδαπέδια θέρμανση
- Φωτοβολταϊκά: Θα γίνει εγκατάσταση φωτοβολταϊκού συστήματος 2 KW για τα διαμερίσματα των τριών υπνοδωματίων
- Πρόνοια για συσκευές κλιματισμού
- 18 τ.μ. βεράντα
- 40 τ.μ. ιδιωτικό κήπο οροφής
MAIN PROPERTY FEATURES
Brand New
Central Heating
Garage / Designated Parking
Garden
Unfurnished
This 3-bedroom apartment in Strovolos, Nicosia is being offered for sale at EUR 320.000 (VAT not included).
Other property suggestions
VL17583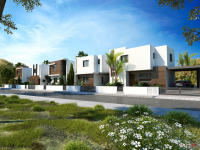 Strovolos, Nicosia
4 Bed Apartment For Sale
deal of the month!
EUR 295.000
For internal use only:
50CHPI
VL17552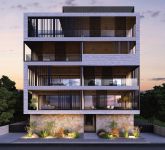 Acropoli, Nicosia
3 Bed Apartment For Sale
ΚΑΙΝΟΥΡΓΙΟ ΚΑΙ ΜΟΝΤΕΡΝΟ ΔΙΑΜΕΡΙΣΜΑ ΤΡΙΩΝ ΥΠΝΟΔΩΜΑΤΙΩΝ ΣΤΗΝ ΑΚΡΟΠΟΛΗ
EUR 289.000
For internal use only:
50CHPI
VL17501
Agios Dometios, Nicosia
4 Bed Apartment For Sale
ΡΕΤΙΡΕ ΤΡΙΩΝ ΥΠΝΟΔΩΜΑΤΙΩΝ ΜΕ ΕΠΙΠΛΕΟΝ ΓΡΑΦΕΙΟ ΣΤΟΝ ΑΓΙΟ ΔΟΜΕΤΙΟ ΠΡΟΣ ΠΩΛΗΣΗ
EUR 290.000
For internal use only:
50CHPI
VL17468
Strovolos, Nicosia
3 Bed Apartment For Sale
ΡΕΤΙΡΕ ΔΙΑΜΕΡΙΣΜΑ ΤΡΙΩΝ ΥΠΝΟΔΩΜΑΤΙΩΝ ΜΕ 2 ΧΩΡΟΥΣ ΣΤΑΘΜΕΥΣΗΣ & 135 Τ.Μ. ΒΕΡΑΝΤΕΣ ΣΤΟΝ ΣΤΡΟΒΟΛΟ
EUR 380.000
For internal use only:
50CHPI
VL17466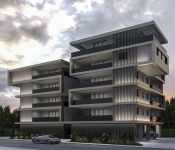 Strovolos, Nicosia
3 Bed Apartment For Sale
ΔΙΑΜΕΡΙΣΜΑ ΤΡΙΩΝ ΥΠΝΟΔΩΜΑΤΙΩΝ ΜΕ 2 ΧΩΡΟΥΣ ΣΤΑΘΜΕΥΣΗΣ ΣΤΟΝ ΣΤΡΟΒΟΛΟ, ΠΕΡΙΟΧΗ ENGLISH SCHOOL
EUR 293.000
For internal use only:
50CHPI
VL17440
Strovolos, Nicosia
3 Bed Apartment For Sale
ΤΡΙΑ ΥΠΝΟΔΩΜΑΤΙΑ ΡΕΤΙΡΕ ΔΙΑΜΕΡΙΣΜΑ ΣΤΟΝ ΣΤΡΟΒΟΛΟ ΜΕ ΙΔΙΩΤΙΚΗ ΠΙΣΙΝΑ
EUR 360.000
For internal use only:
50CHPI
VL17391
Aglantzia, Nicosia
3 Bed Apartment For Sale
ΤΡΙΩΝ ΥΠΝΟΔΩΜΑΤΙΩΝ ΔΙΑΜΕΡΙΣΜΑ ΣΕ ΚΑΙΝΟΥΡΙΟ ΕΡΓΟ ΣΤΗΝ ΑΓΛΑΝΤΖΙΑ
EUR 303.000
For internal use only:
50CHPI
VL17384
Town Center, Nicosia
2 Bed Apartment For Sale
ΔΥΟ ΥΠΝΟΔΩΜΑΤΙΩΝ ΔΙΑΜΕΡΙΣΜΑ ΣΤΗΝ ΠΕΡΙΟΧΗ ΤΡΥΠΙΩΤΗ ΚΟΝΤΑ ΣΕ ΟΛΕΣ ΤΙΣ ΥΠΗΡΕΣΙΕΣ
EUR 323.000
For internal use only:
50CHPI
VL17279
Dasoupolis, Nicosia
3 Bed Apartment For Sale
3 ΥΠΝΟΔΩΜΑΤΙΑ ΡΕΤΙΡΕ ΟΡΟΦΟ-ΔΙΑΜΕΡΙΣΜΑ ΜΕ ΠΑΝΟΡΑΜΙΚΗ ΘΕΑ ΤΗΝ ΠΟΛΗ ΣΤΗ ΠΕΡΙΟΧΗ ΔΑΣΟΥΠΟΛΗ
EUR 380.000
For internal use only:
50CHPI
VL17259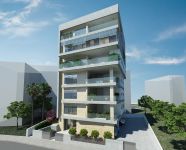 Acropoli, Nicosia
2 Bed Apartment For Sale
ΠΟΛΥΤΕΛΗΣ ΟΡΟΦΟ-ΔΙΑΜΕΡΙΣΜΑ 2 ΥΠΝΟΔΩΜΑΤΙΩΝ ΣΤΗΝ ΑΚΡΟΠΟΛΗ ΚΟΝΤΑ ΣΤΟ ΞΕΝΟΔΟΧΕΙΟ LANDMARK
EUR 350.000
For internal use only:
50CHPI
VL17193
Strovolos, Nicosia
3 Bed Apartment For Sale
ΔΙΑΜΕΡΙΣΜΑ ΤΡΙΩΝ ΥΠΝΟΔΩΜΑΤΙΩΝ ΣΤΟΝ ΣΤΡΟΒΟΛΟ ΜΕ ΦΩΤΟΒΟΛΤΑΪΚΟ ΣΥΣΤΗΜΑ
EUR 290.000
For internal use only:
50CHPI
VL17156
Likavitos, Nicosia
3 Bed Apartment For Sale
ΠΟΛΥΤΕΛΗΣ ΔΙΑΜΕΡΙΣΜΑ ΤΡΙΩΝ ΥΠΝΟΔΩΜΑΤΙΩΝ ΣΤΟΝ ΛΥΚΛΑΒΗΤΟ ΜΕ 2 ΧΩΡΟΥΣ ΣΤΑΘΜΕΥΣΗΣ
EUR 325.000
For internal use only:
47CHCH
VL17060
Engomi, Nicosia
3 Bed Apartment For Sale
ΠΟΛΥΤΕΛΗΣ ΔΙΑΜΕΡΙΣΜΑ 2 ΣΥΝ 1-ΥΠΝΟΔΩΜΑΤΙΩΝ ΣΤΗΝ ΕΓΚΩΜΗ ΜΕ ΙΔΙΩΤΙΚΗ ΠΙΣΙΝΑ
EUR 330.000
For internal use only:
50CHPI
VL16892
Strovolos, Nicosia
2 Bed Apartment For Sale
ΡΕΤΙΡΕ ΔΙΑΜΕΡΙΣΜΑ ΔΥΟ ΥΠΝΟΔΩΜΑΤΙΩΝ ΜΕ ΥΠΕΡΟΧΟ ROOF GARDEN 60τμ ΣΤΟ ΣΤΡΟΒΟΛΟ
EUR 335.000
For internal use only:
47CHCH
VL16775
Aglantzia, Nicosia
4 Bed Apartment For Sale
ΔΥΟ ΟΡΟΦΩΝ ΔΙΑΜΕΡΙΣΜΑ ΤΕΣΣΑΡΩΝ ΥΠΝΟΔΩΜΑΤΙΩΝ ΣΤΗΝ ΑΓΛΑΝΤΖΙΑ ΜΕ 113 Τ.Μ. ΒΕΡΑΝΤΕΣ
EUR 345.000
For internal use only:
47CHCH
VL16504
Acropoli, Nicosia
2 Bed Apartment For Sale
ΔΙΑΜΕΡΙΣΜΑ 2 ΥΠΝΟΔΩΜΑΤΙΩΝ ΜΕ 55 Τ.Μ. ΚΗΠΟ ΟΡΟΦΗΣ ΣΤΗΝ ΑΚΡΟΠΟΛΗ
EUR 289.000
For internal use only:
50CHPI
VL16503
Acropoli, Nicosia
3 Bed Apartment For Sale
ΚΑΙΝΟΥΡΙΟ ΔΙΑΜΕΡΙΣΜΑ ΤΡΙΩΝ ΥΠΝΟΔΩΜΑΤΙΩΝ ΣΤΗ ΠΕΡΙΟΧΗ ΑΚΡΟΠΟΛΗ ΣΤΗ ΛΕΥΚΩΣΙΑ
EUR 339.000
For internal use only:
50CHPI
VL16445
Strovolos, Nicosia
3 Bed Apartment For Sale
ΤΡΙΩΝ ΥΠΝΟΔΩΜΑΤΙΩΝ ΔΙΑΜΕΡΙΣΜΑ ΣΤΟ ΣΤΡΟΒΟΛΟ ΜΕ ΤΖΑΚΙ
EUR 304.000
For internal use only:
50CHPI
VL16443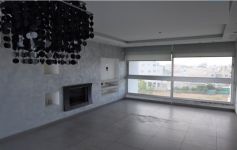 Strovolos, Nicosia
3 Bed Apartment For Sale
ΤΡΙΩΝ ΥΠΝΟΔΩΜΑΤΙΩΝ ΔΙΑΜΕΡΙΣΜΑ ΣΤΟ ΣΤΡΟΒΟΛΟ ΜΕ ΤΖΑΚΙ, ΚΗΠΟ ΟΡΟΦΗΣ & 2 ΧΩΡΟΥΣ ΣΤΑΘΜΕΥΣΗΣ
EUR 332.000
For internal use only:
50CHPI
VL16392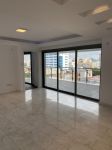 Town Center, Nicosia
3 Bed Apartment For Sale
ΜΟΝΤΕΡΝΟ ΔΙΑΜΕΡΙΣΜΑ ΤΡΙΩΝ ΥΠΝΟΔΩΜΑΤΙΩΝ ΜΕ 2 ΥΠΟΓΕΙΕΣ ΘΕΣΕΙΣ ΣΤΑΘΜΕΥΣΗΣ & ΔΥΟ ΑΠΟΘΗΚΕΣ ΣΤΟ ΚΕΝΤΡΟ ΤΗΣ ΠΟΛΗΣ
EUR 375.000
For internal use only:
7CHLU