Two bedroom apartment in Aglantzia near the University of Cyprus
ΠΑΡΑΔΟΣΗ ΔΙΑΜΕΡΙΣΜΑΤΟΣ 11 /2021
Total Floors:
2 (Floor No.: 1)
29
2
242
Completion Date:
November 2021
Covered Internal Area:
80 m2
Download 4 property images
DESCRIPTION
For sale two-bedroom in Aglantzia ready at the end pf September 2021. 
The building is a state-of-the-art construction with an innovative design that incorporates layers of wood, glass and concrete. The building is situated in the privileged area of Aglantzia near the University of Cyprus surrounded by all amenities and services.  
The apartment consists of the bedroom, kitchen, living room the main bathroom / wc. The internal area of the apartment is 80sqm plus 13sqm verandas, storage and  parking place.

Features:
• Provision for air conditioning & heating for A/C  
• Doors and Windows: All aluminium will be ALUMIL or MUSKITA type last generation, with double-glazing. They will also be soundproof and thermal proof (to meet Class A energy efficiency).  

• At all the openings of bedrooms aluminium blinds will be installed.

• Pressurizing System for water

• Main Entrance: Modern design according to the architect drawings with CCTV system and special access control.

• Modern design to architect and decorator drawings.

• European Modern Kitchen

• Anti – Seismic Design

• European Floor Tiles

• European Wall Tiles

• Thermal Insulation

The apartment is ideal for occupancy or for investment. 
---
Πωλείται διαμέρισμα δύο υπνοδωματίου στην Αγλαντζιά, Λευκωσία, το οποίο παραδίδεται τέλος Σεπτεμβρίου 2021.

Το κτίριο είναι μια υπερσύγχρονη κατασκευή με καινοτόμο σχεδιασμό που ενσωματώνει στρώματα από ξύλο, γυαλί και σκυρόδεμα. Το κτήριο βρίσκεται στην προνομιακή περιοχή της Αγλαντζιάς κοντά στο Πανεπιστήμιο Κύπρου και περιβάλλεται από όλες τις ανέσεις και υπηρεσίες. 
Το διαμέρισμα αποτελείται από το υπνοδωμάτιο, κουζίνα, σαλόνι το κύριο μπάνιο / wc. Ο εσωτερικός χώρος του διαμερίσματος είναι 80τμ, 13τμ, βεράντες, αποθήκη και θέση στάθμευσης.

Χαρακτηριστικά: 
• Αντισεισμική σχεδίαση

• Πρόνοια κλιματισμού & θέρμανσης με κλιματιστικά

• Πόρτες και παράθυρα: Όλο το αλουμίνιο θα είναι τύπου ALUMIL ή MUSKITA τελευταίας γενιάς, με διπλά τζάμια. Θα είναι επίσης ηχομονωτικά και θερμικά ανθεκτικά (για να ανταποκρίνονται στην ενεργειακή απόδοση κλάσης Α).

• Σε όλα τα ανοίγματα των υπνοδωματίων θα τοποθετηθούν blinds αλουμινίου.

• Πιεστικό Σύστημα Νερού

• Κύρια είσοδος: Μοντέρνος σχεδιασμός σύμφωνα με τα σχέδια του αρχιτέκτονα με σύστημα CCTV και ειδικό έλεγχο πρόσβασης.

• Μοντέρνος σχεδιασμός σε σχέδια αρχιτέκτονα και διακοσμητή.

• Ευρωπαϊκή σύγχρονη κουζίνα

• Ευρωπαϊκά πλακάκια δαπέδου

• Ευρωπαϊκά πλακίδια τοίχου

• Θερμική μόνωση

Το διαμέρισμα είναι ιδανικό για ιδιοκατοίκηση ή για επένδυση. 
ΠΑΡΑΔΟΣΗ 9/2021

MAIN PROPERTY FEATURES
Garage / Designated Parking
Security System
Available: November 2021
COMMUNAL FEATURES
This 2-bedroom apartment in Aglantzia, Nicosia is being offered for sale at EUR 175.000 (VAT not included).
Other property suggestions
VL16952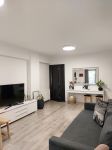 Acropoli, Nicosia
3 Bed Apartment For Sale
ΔΙΑΜΕΡΙΣΜΑ ΤΡΙΩΝ ΥΠΝΟΔΩΜΑΤΙΩΝ ΣΕ ΕΞΑΙΡΕΤΙΚΗ ΚΑΤΑΣΤΑΣ ΣΕ ΚΕΝΤΡΙΚΗ ΠΕΡΙΟΧΗ ΣΤΗΝ ΑΚΡΟΠΟΛΗ
EUR 195.000
For internal use only:
58CHIO
VL16951
Strovolos, Nicosia
2 Bed Apartment For Sale
ΚΑΙΝΟΥΡΙΟ ΔΙΑΜΕΡΙΣΜΑ 2 ΥΠΝΟΔΩΜΑΤΙΩΝ ΣΤΟΝ ΣΤΡΟΒΟΛΟ - ΣΤΑΥΡΟΥ
EUR 210.000
For internal use only:
50CHPI
VL16937
Latsia, Nicosia
3 Bed Apartment For Sale
ΜΟΝΤΕΡΝΟ ΙΣΟΓΕΙΟ ΔΙΑΜΕΡΙΣΜΑ ΤΡΙΩΝ ΥΠΝΟΔΩΜΑΤΙΩΝ ΣΤΑ ΛΑΤΣΙΑ
EUR 223.500
For internal use only:
50CHPI
VL16899
Aglantzia, Nicosia
2 Bed Apartment For Sale
ΔΙΑΜΕΡΙΣΜΑ 2 ΥΠΝΟΔΩΜΑΤΙΩΝ ΜΕ ΦΩΤΟΒΟΛΤΑΪΚΟ ΣΥΣΤΗΜΑ ΣΤΗΝ ΑΓΛΑΝΤΖΙΑ
EUR 205.000
For internal use only:
47CHCH
VL16864
Dasoupolis, Nicosia
2 Bed Apartment For Sale
ΠΟΛΥΤΕΛΗΣ ΔΙΑΜΕΡΙΣΜΑ 2 ΥΠΝΟΔΩΜΑΤΙΩΝ ΣΤΗ ΔΑΣΟΥΠΟΛΗ
EUR 225.000
For internal use only:
50CHPI
VL16852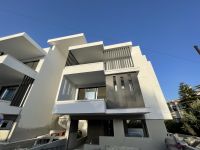 Archangelos, Nicosia
3 Bed Apartment For Sale
ΚΑΙΝΟΥΡΙΟ ΔΙΑΜΕΡΙΣΜΑ ΤΡΙΩΝ ΥΠΝΟΔΩΜΑΤΙΩΝ ΣΤΟΝ ΑΡΧΑΓΓΕΛΟ ΚΟΝΤΑ ΣΤΟ ΚΕΝΤΡΟ ΕΚΠΑΙΔΕΥΣΗΣ ΤΟΥ ΑΠΟΕΛ
EUR 195.000
For internal use only:
50CHPI
VL16831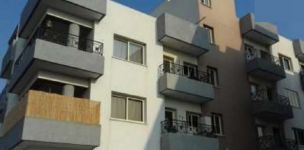 Strovolos, Nicosia
2 Bed Apartment For Sale
ΔΥΟ ΥΠΝΟΔΩΜΑΤΙΩΝ ΔΙΑΜΕΡΙΣΜΑ ΠΡΟΣ ΠΩΛΗΣΗ ΣΤΟΝ ΣΤΡΟΒΟΛΟ
EUR 160.000
For internal use only:
47CHCH
VL16820
Strovolos, Nicosia
2 Bed Apartment For Sale
ΔΥΟ ΥΠΝΟΔΩΜΑΤΙΩΝ ΔΙΑΜΕΡΙΣΜΑ ΣΤΟΝ ΣΤΡΟΒΟΛΟ ΔΙΠΛΑ ΑΠΟ ΠΕΖΟΔΡΟΜΟ & ΠΡΑΣΙΝΟ ΧΩΡΟ
EUR 163.000
For internal use only:
50CHPI
VL16784
Latsia, Nicosia
2 Bed Apartment For Sale
ΜΟΝΤΕΡΝΟ ΔΙΑΜΕΡΙΣΜΑ 2 ΥΠΝΟΔΩΜΑΤΙΩΝ ΣΕ ΚΕΝΤΡΙΚΗ ΠΕΡΙΟΧΗ ΣΤΑ ΛΑΤΣΙΑ
EUR 178.000
For internal use only:
50CHPI
VL16783
Strovolos, Nicosia
2 Bed Apartment For Sale
ΚΑΙΝΟΥΡΙΟ ΔΙΑΜΕΡΙΣΜΑ 2 ΥΠΝΟΔΩΜΑΤΙΩΝ ΜΕ 65 Τ.Μ. ΚΗΠΟ ΟΡΟΦΗΣ ΣΤΟΝ ΣΤΡΟΒΟΛΟ
EUR 220.000
For internal use only:
50CHPI
VL16782
Strovolos, Nicosia
2 Bed Apartment For Sale
ΚΑΙΝΟΥΡΙΟ ΔΙΑΜΕΡΙΣΜΑ 2 ΥΠΝΟΔΩΜΑΤΙΩΝ ΣΕ ΗΣΥΧΟ ΑΔΙΕΞΟΔΟ ΣΤΟΝ ΣΤΡΟΒΟΛΟ
EUR 187.000
For internal use only:
50CHPI
VL16774
Aglantzia, Nicosia
3 Bed Apartment For Sale
ΤΡΙΩΝ ΥΠΝΟΔΩΜΑΤΙΩΝ ΔΙΑΜΕΡΙΣΜΑ ΣΤΗΝ ΑΓΛΑΝΤΖΙΑ ΚΟΝΤΑ ΣΕ ΠΟΛΛΕΣ ΥΠΗΡΕΣΙΕΣ
EUR 215.000
For internal use only:
47CHCH