Three apartments for sale in an attractive and popular location in Aglantzia
ΤΡΙΑ ΔΙΑΜΕΡΙΣΜΑΤΑ ΠΡΟΣ ΠΩΛΗΣΗ ΣΤΗΝ ΑΓΛΑΝΤΖΙΑ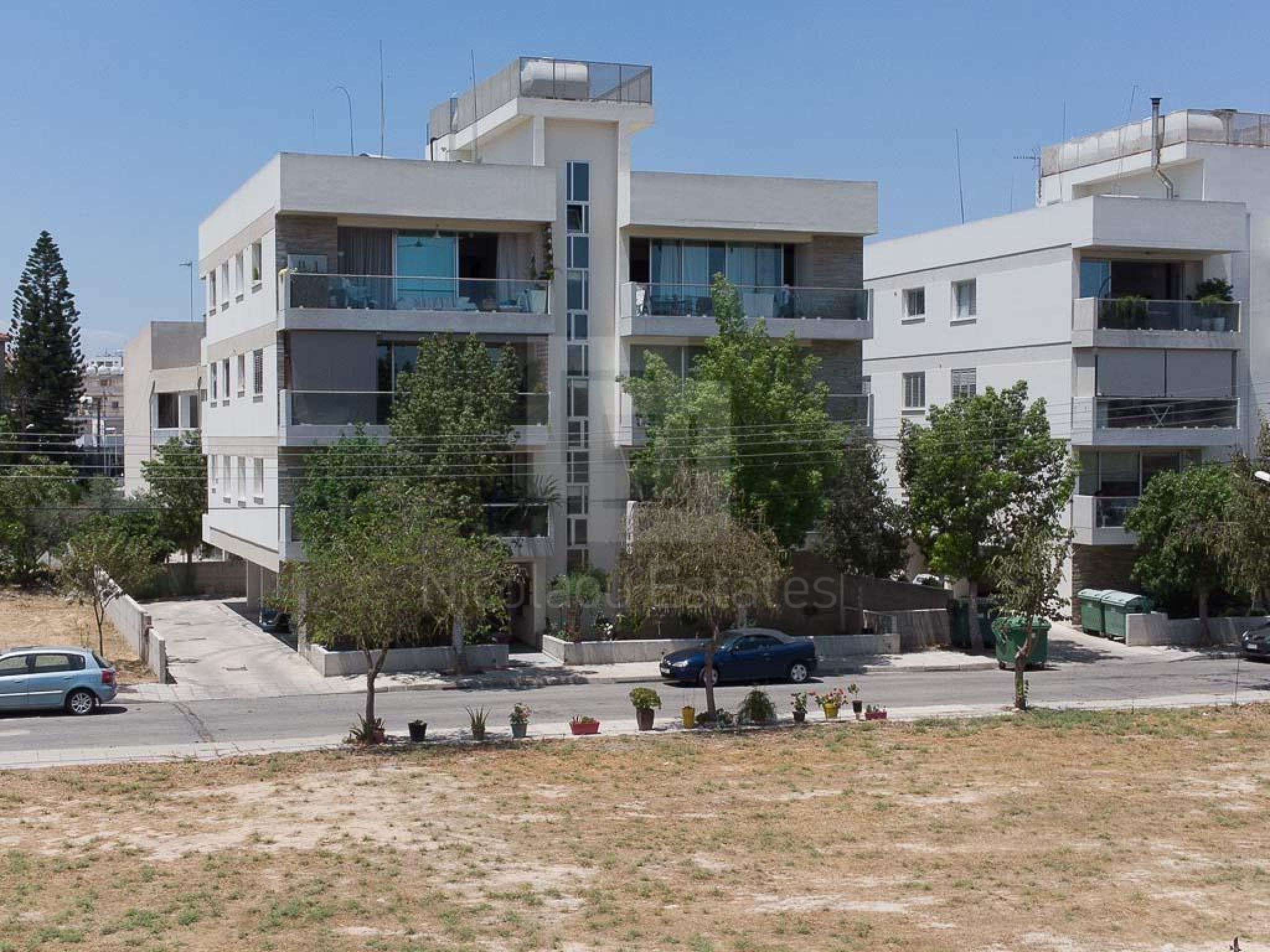 DESCRIPTION
Three apartments in an attractive and popular location in Panagia Quarter in Nicosia Municipality. The vicinity of the properties offers an abundance of amenities and services such supermarkets, schools parks, shops etc. In addition, the properties enjoy excellent access to the Nicosia city center.
The apartments are located on a three-storey residential which comprises of 9 apartments and it was constructed in 2014. The level of construction and maintenance of the apartments is good.

The apartments are vacant and their suitable for private use or for rental with a good return.

*The acquisition process of the Energy Performance Certificate (EPC) is in progress.
FLAT NO.1: €80,000 VAT (41 m2, studio)
FLAT NO.2 €80,000 (44 m2, studio)
FLAT NO.3: €110,000 (65 m2, 2 bedrooms) 
---
Τρία διαμερίσματα σε μια ελκυστική και δημοφιλή τοποθεσία στην περιοχή της Παναγίας στο Δήμο Λευκωσίας. Η γειτνίαση με τα καταλύματα προσφέρει μια πληθώρα ανέσεων και υπηρεσιών, όπως σουπερμάρκετ, σχολικά πάρκα, καταστήματα κ.λπ. Επιπλέον, τα καταλύματα έχουν εξαιρετική πρόσβαση στο κέντρο της Λευκωσίας.
Τα διαμερίσματα βρίσκονται σε μια τριώροφη κατοικία που αποτελείται από 9 διαμερίσματα και κατασκευάστηκε το 2014. Το επίπεδο κατασκευής και συντήρησης των διαμερισμάτων είναι καλό.

Τα διαμερίσματα είναι κενά και είναι κατάλληλα για ιδιωτική χρήση ή για ενοικίαση με καλή επιστροφή.

* Η διαδικασία απόκτησης του πιστοποιητικού ενεργειακής απόδοσης (EPC) βρίσκεται σε εξέλιξη.

ΔΙΑΜΕΡΙΣΜΑ 1: €80.000 ΦΠΑ (41 m2, στούντιο)

ΔΙΑΜΕΡΙΣΜΑ 2 €80.000 (44 m2, στούντιο)

ΔΙΑΜΕΡΙΣΜΑ 3: €110.000 (65 m2, 2 υπνοδωμάτια)
MAIN PROPERTY FEATURES
For Investment
Garage / Designated Parking
Unfurnished
This apartment in Aglantzia, Nicosia is being offered for sale at EUR 270.000.
Other property suggestions
VL16931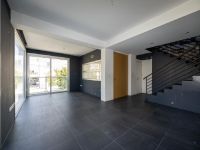 Kaimakli, Nicosia
4 Bed Apartment For Sale
ΠΟΛΥΤΕΛΕΣ ΔΙΑΜΕΡΙΣΜΑ 4 ΥΠΝΟΔΩΜΑΤΙΩΝ ΣΕ 2 ΟΡΟΦΟΥΣ ΣΤΟ ΚΑΪΜΑΚΛΙ
EUR 280.000
For internal use only:
50CHPI
VL16915
Strovolos, Nicosia
3 Bed Apartment For Sale
ΟΡΟΦΟΔΙΑΜΕΡΙΣΜΑ ΤΡΙΩΝ ΥΠΝΟΔΩΜΑΤΙΩΝ ΣΤΟΝ ΣΤΡΟΒΟΛΟ ΜΕ ΦΩΤΟΒΟΛΤΑΪΚΟ ΣΥΣΤΗΜΑ
EUR 265.000
For internal use only:
47CHCH
VL16914
Strovolos, Nicosia
3 Bed Apartment For Sale
ΔΥΟΡΟΦΟ ΙΣΟΓΕΙΟ ΔΙΑΜΕΡΙΣΜΑ ΤΡΙΩΝ ΥΠΝΟΔΩΜΑΤΙΩΝ ΣΤΟΝ ΣΤΡΟΒΟΛΟ ΜΕ ΙΔΙΩΤΙΚΟ ΚΗΠΟ & 2 ΧΩΡΟΥΣ ΣΤΑΘΜΕΥΣΗΣ
EUR 275.000
For internal use only:
47CHCH
VL16892
Strovolos, Nicosia
2 Bed Apartment For Sale
ΡΕΤΙΡΕ ΔΙΑΜΕΡΙΣΜΑ ΔΥΟ ΥΠΝΟΔΩΜΑΤΙΩΝ ΜΕ ΥΠΕΡΟΧΟ ROOF GARDEN 60τμ ΣΤΟ ΣΤΡΟΒΟΛΟ
EUR 335.000
For internal use only:
47CHCH
VL16865
Dasoupolis, Nicosia
3 Bed Apartment For Sale
ΚΑΙΝΟΥΡΙΟ ΔΙΑΜΕΡΙΣΜΑ ΤΡΙΩΝ ΥΠΝΟΔΩΜΑΤΙΩΝ ΣΤΗ ΔΑΣΟΥΠΟΛΗ ΜΕ ΕΥΚΟΛΗ ΠΡΟΣΒΑΣΗ ΣΤΟΝ ΑΥΤΟΚΙΝΗΤΟΔΡΟΜΟ
EUR 280.000
For internal use only:
50CHPI
VL16787
Latsia, Nicosia
3 Bed Apartment For Sale
ΤΡΙΩΝ ΥΠΝΟΔΩΜΑΤΙΩΝ ΔΙΑΜΕΡΙΣΜΑ ΣΤΑ ΛΑΤΣΙΑ ΜΕ 52 Τ.Μ. ΚΗΠΟ ΟΡΟΦΗΣ
EUR 248.700
For internal use only:
50CHPI
VL16775
Aglantzia, Nicosia
4 Bed Apartment For Sale
ΔΥΟ ΟΡΟΦΩΝ ΔΙΑΜΕΡΙΣΜΑ ΤΕΣΣΑΡΩΝ ΥΠΝΟΔΩΜΑΤΙΩΝ ΣΤΗΝ ΑΓΛΑΝΤΖΙΑ ΜΕ 113 Τ.Μ. ΒΕΡΑΝΤΕΣ
EUR 345.000
For internal use only:
47CHCH
VL16769
Strovolos, Nicosia
3 Bed Apartment For Sale
ΔΙΑΜΕΡΙΣΜΑ ΔΥΟ ΥΠΝΟΔΩΜΑΤΙΩΝ ΣΤΟΝ ΣΤΡΟΒΟΛΟ ΣΕ ΚΑΙΝΟΥΡΙΟ ΚΤΗΡΙΟ & ΚΟΝΤΑ ΣΕ ΠΟΛΛΕΣ ΥΠΗΡΕΣΙΕΣ
EUR 280.000
For internal use only:
50CHPI
VL16641
Agioi Omologites, Nicosia
2 Bed Apartment For Sale
ΔΙΑΜΕΡΙΣΜΑ 2 ΥΠΝΟΔΩΜΑΤΙΩΝ ΚΟΝΤΑ ΣΕ ΠΟΛΛΕΣ ΥΠΗΡΕΣΙΕΣ ΣΤΟΥΣ ΑΓΙΟΥΣ ΟΜΟΛΟΓΗΤΕΣ
EUR 265.000
For internal use only:
47CHCH
VL16615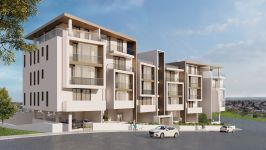 Plati, Nicosia
3 Bed Apartment For Sale
ΚΑΙΝΟΥΡΙΟ ΔΙΑΜΕΡΙΣΜΑ ΤΡΙΩΝ ΥΠΝΟΔΩΜΑΤΙΩΝ ΣΤΟ ΠΛΑΤΥ
EUR 275.000
For internal use only:
50CHPI
VL16595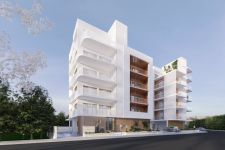 Likavitos, Nicosia
3 Bed Apartment For Sale
ΜΟΝΤΕΡΝΟ ΔΙΑΜΕΡΙΣΜΑ ΤΡΙΩΝ ΥΠΝΟΔΩΜΑΤΙΩΝ ΣΤΟΝ ΛΥΚΑΒΗΤΟ
EUR 265.000
For internal use only:
50CHPI
VL16593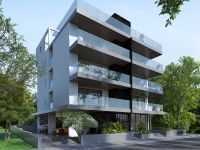 Likavitos, Nicosia
3 Bed Apartment For Sale
ΤΡΙΑ ΥΠΝΟΔΩΜΑΤΙΑ ΔΙΑΜΕΡΙΣΜΑ ΣΤΟΝ ΛΥΚΑΒΗΤΟ ΛΙΓΑ ΛΕΠΤΑ ΑΠΟ ΤΟ ΕΜΠΟΡΙΚΟ ΚΕΝΤΡΟ ΤΗΣ ΛΕΥΚΩΣΙΑΣ
EUR 252.000
For internal use only:
50CHPI