3-bedroom apartment in an excellent location of Strovolos Municipality, in Chryseleousa
ΤΡΙΩΝ ΥΠΝΟΔΩΜΑΤΙΩΝ ΔΙΑΜΕΡΙΣΜΑ ΣΕ ΕΞΑΙΡΕΤΙΚΗ ΤΟΠΟΘΕΣΙΑ ΣΤΟ ΣΤΡΟΒΟΛΟ, ΧΡΥΣΕΛΕΟΥΣΑ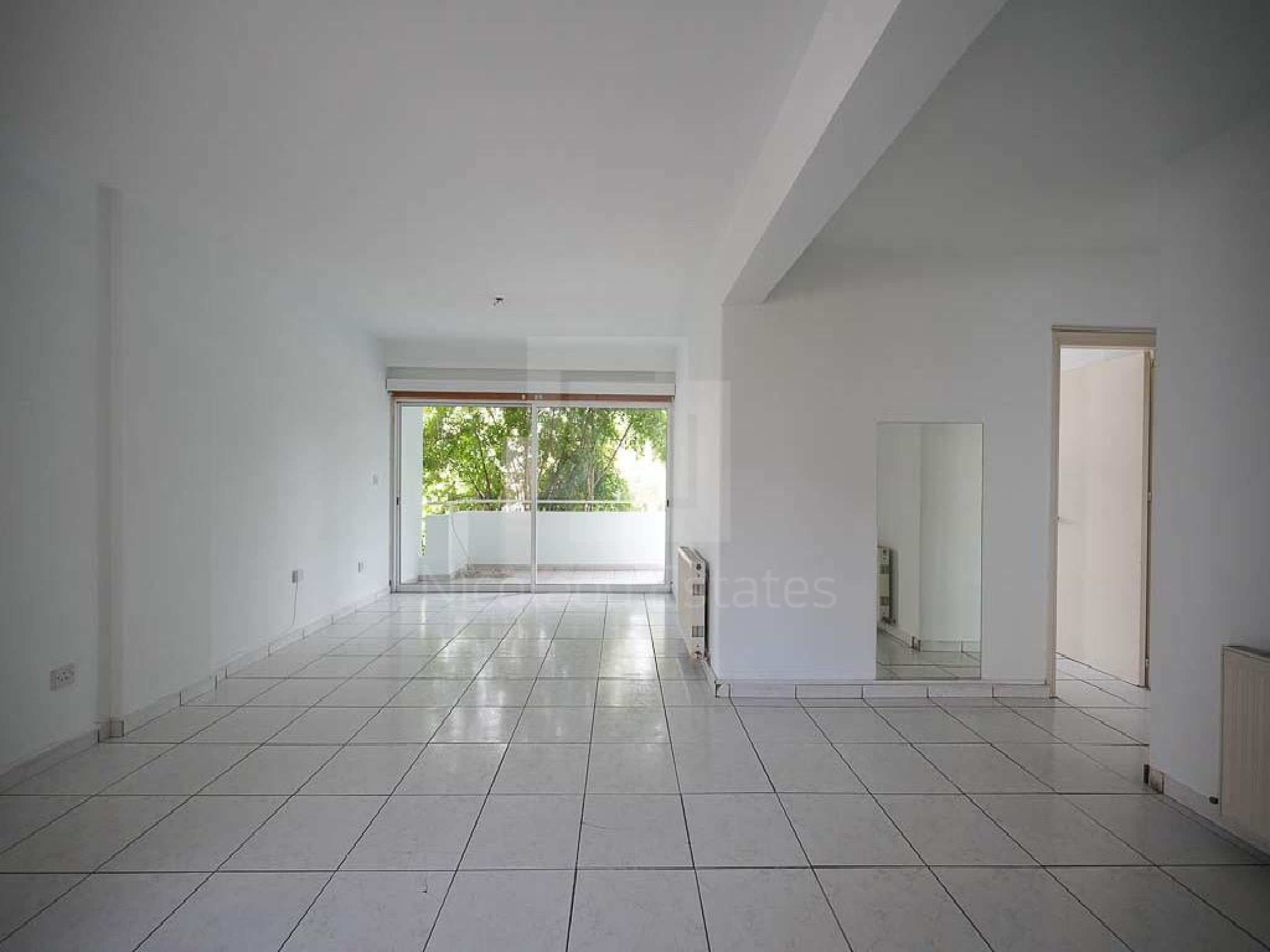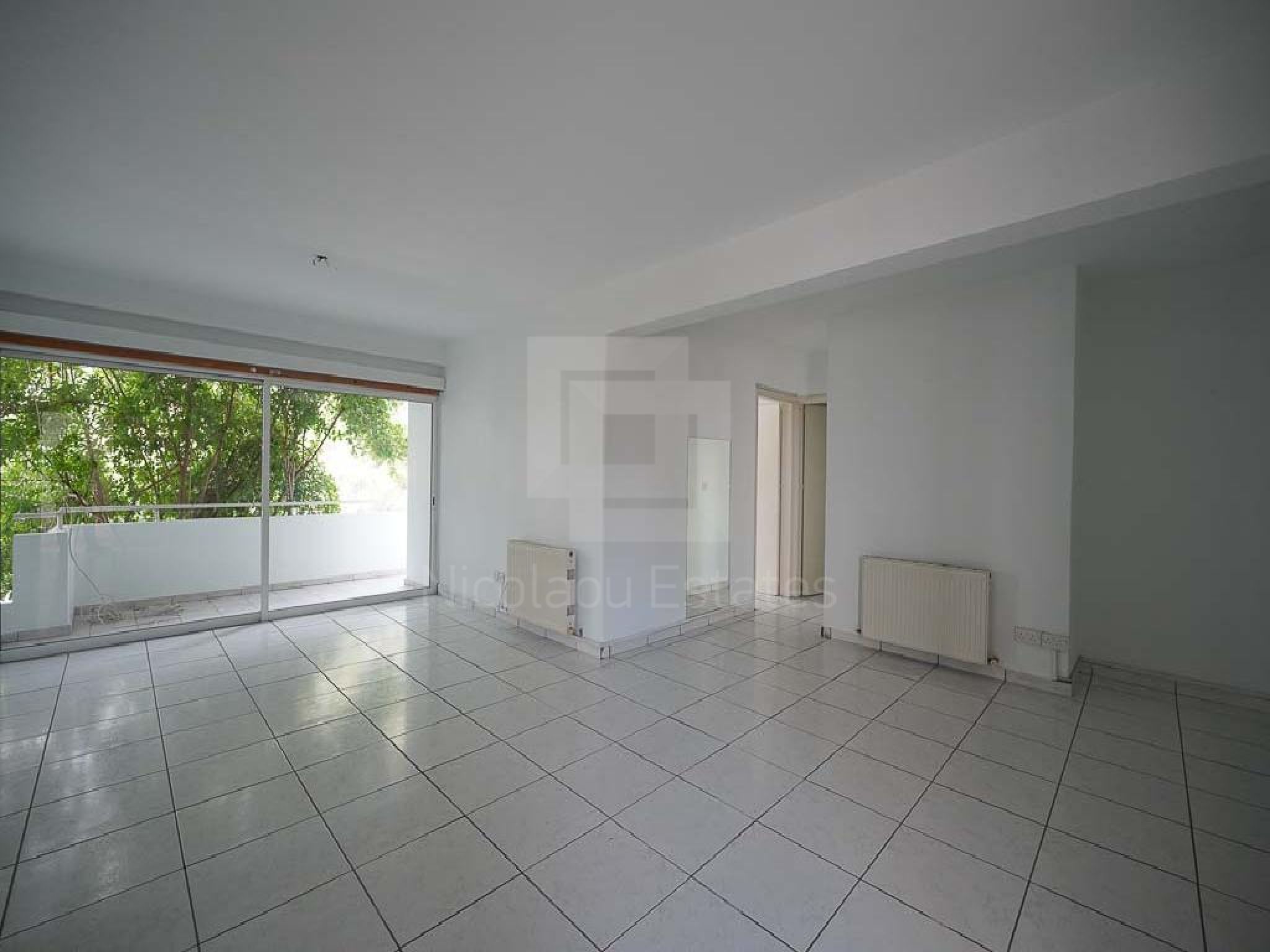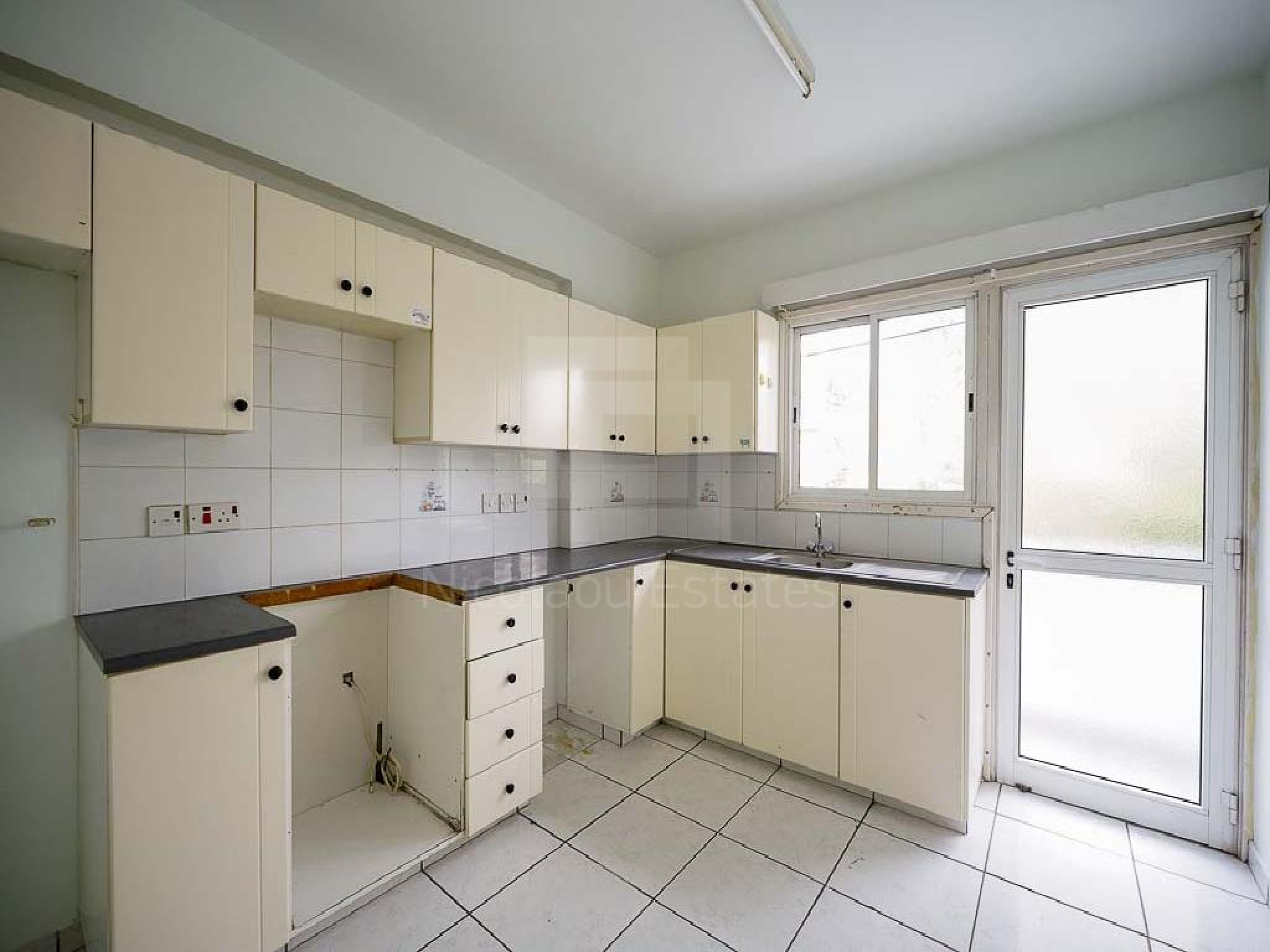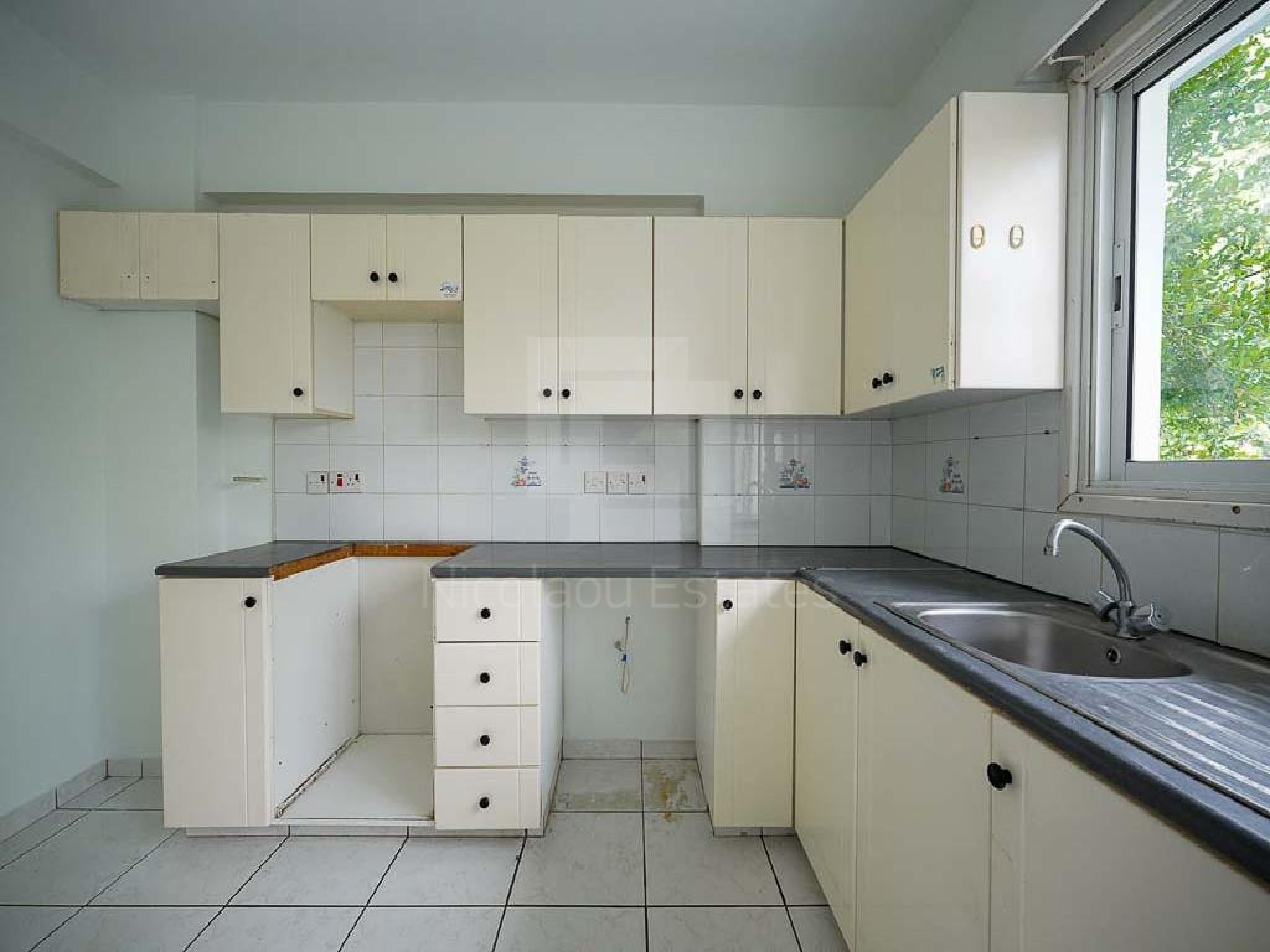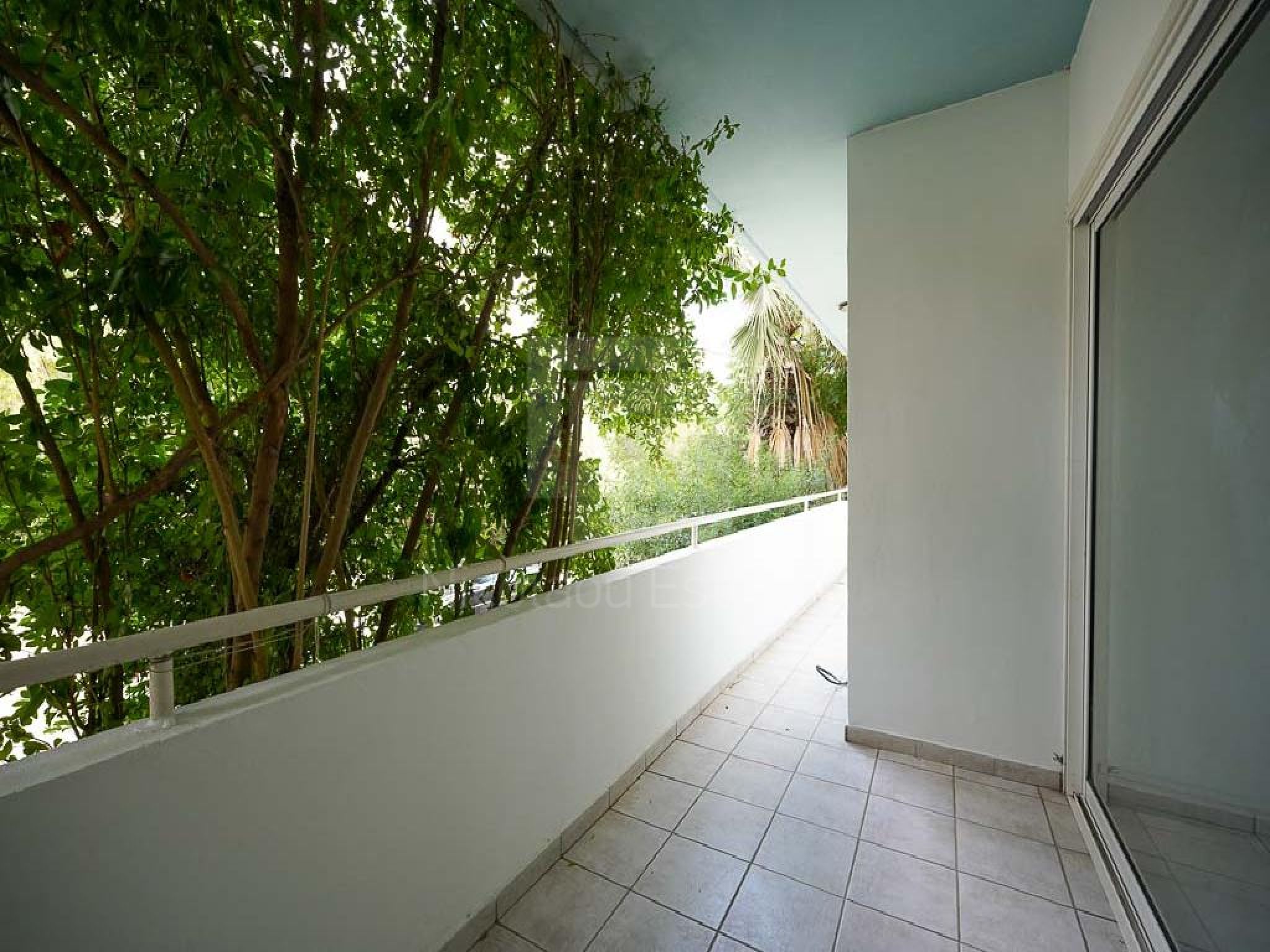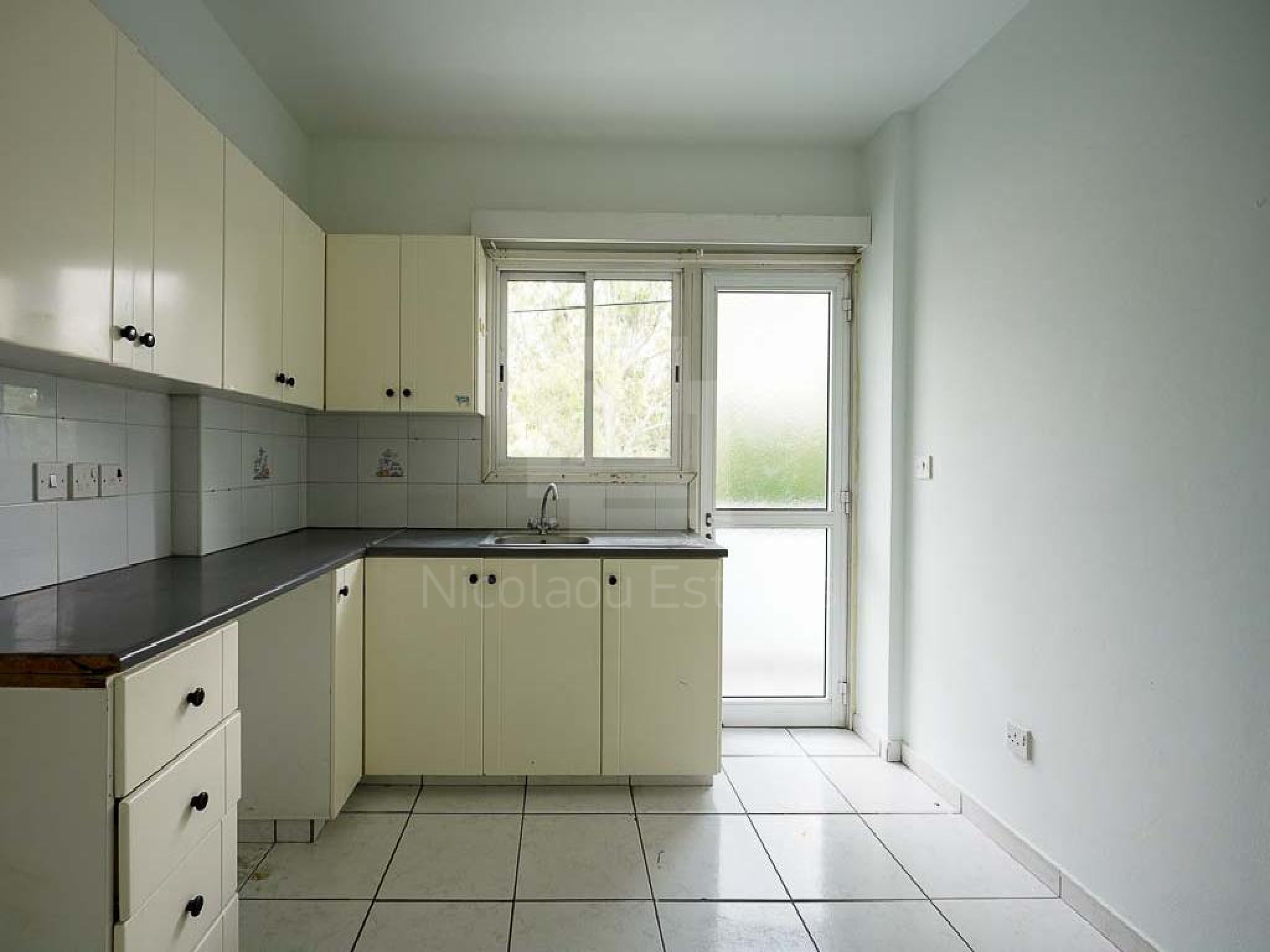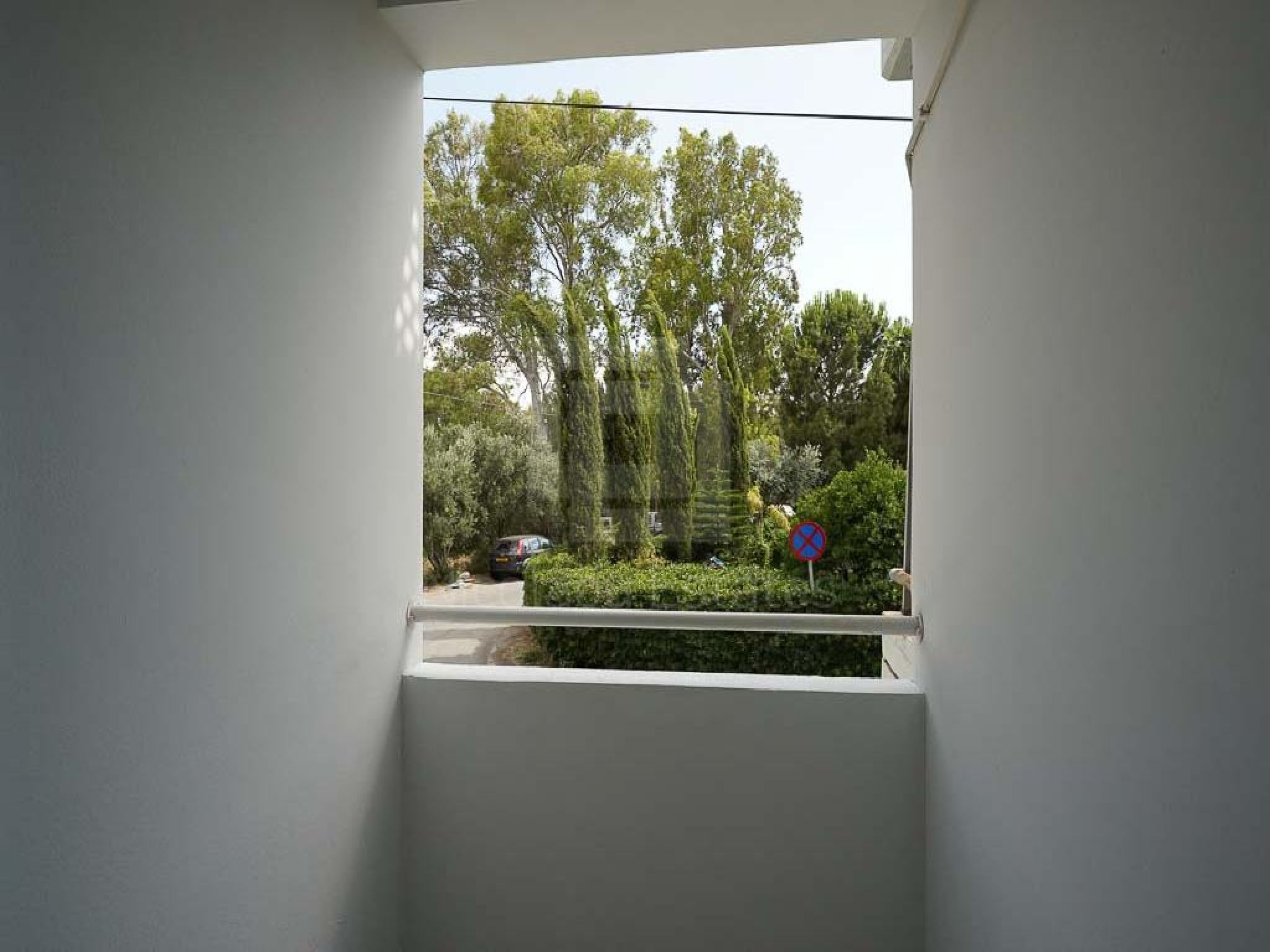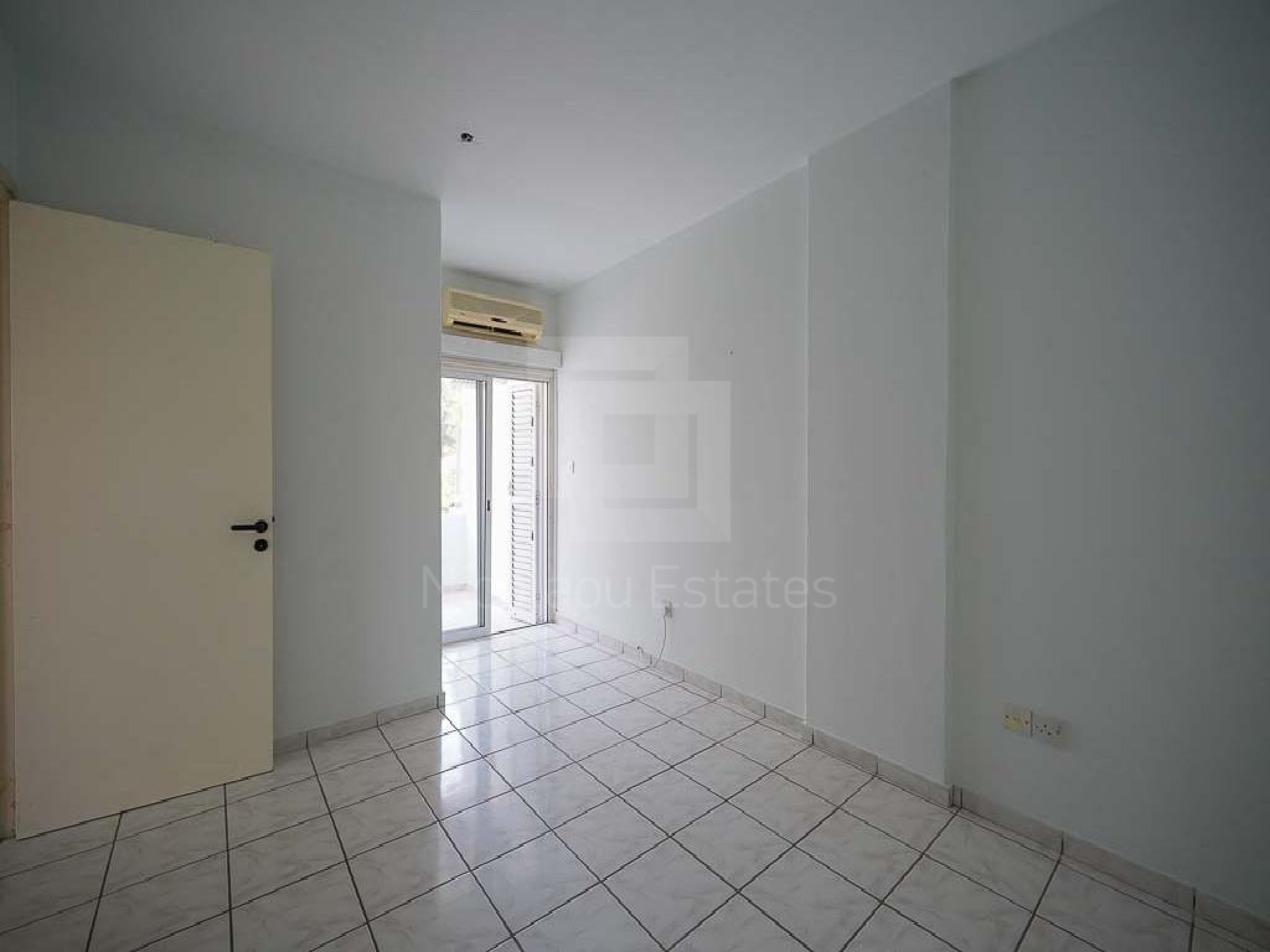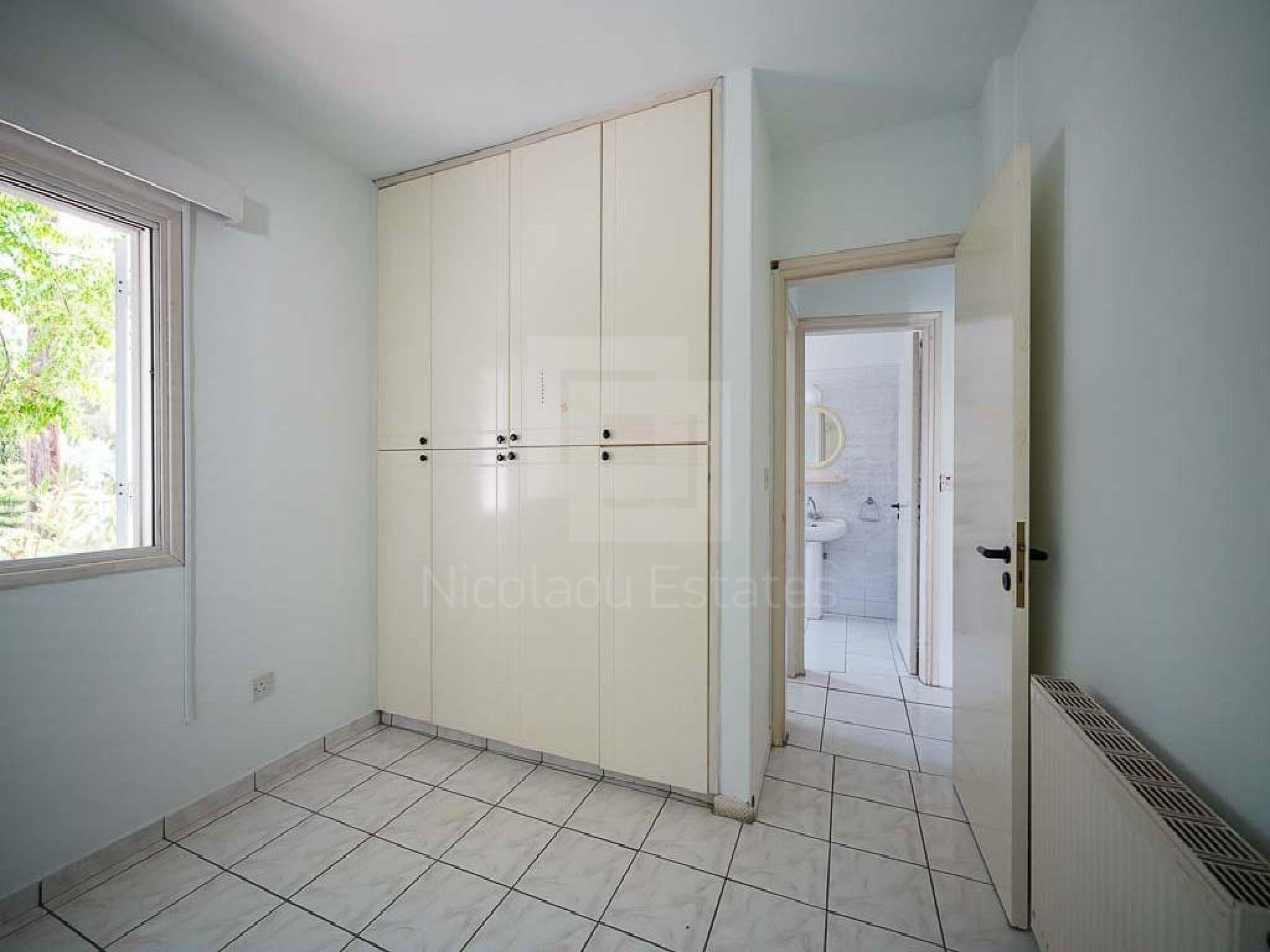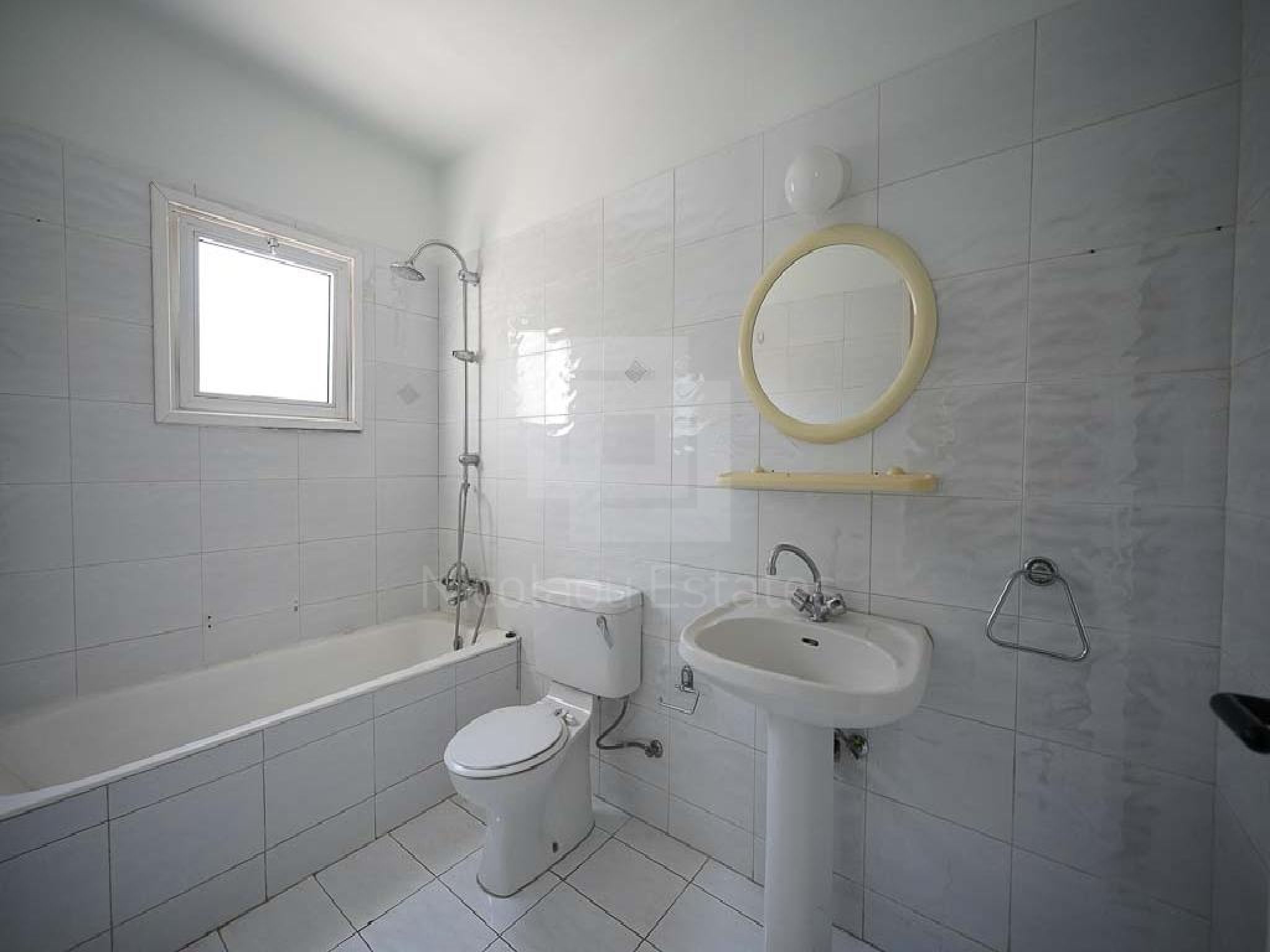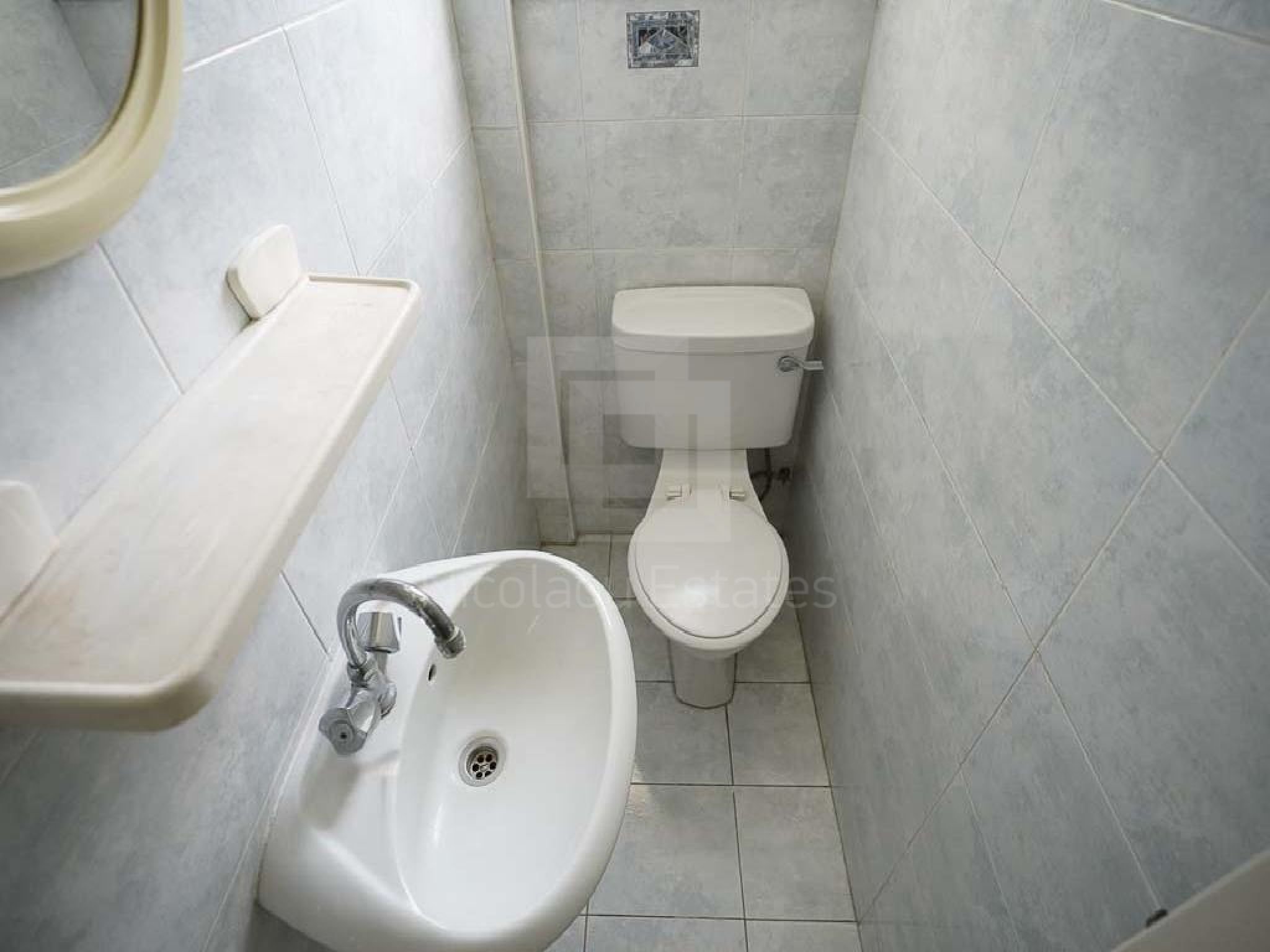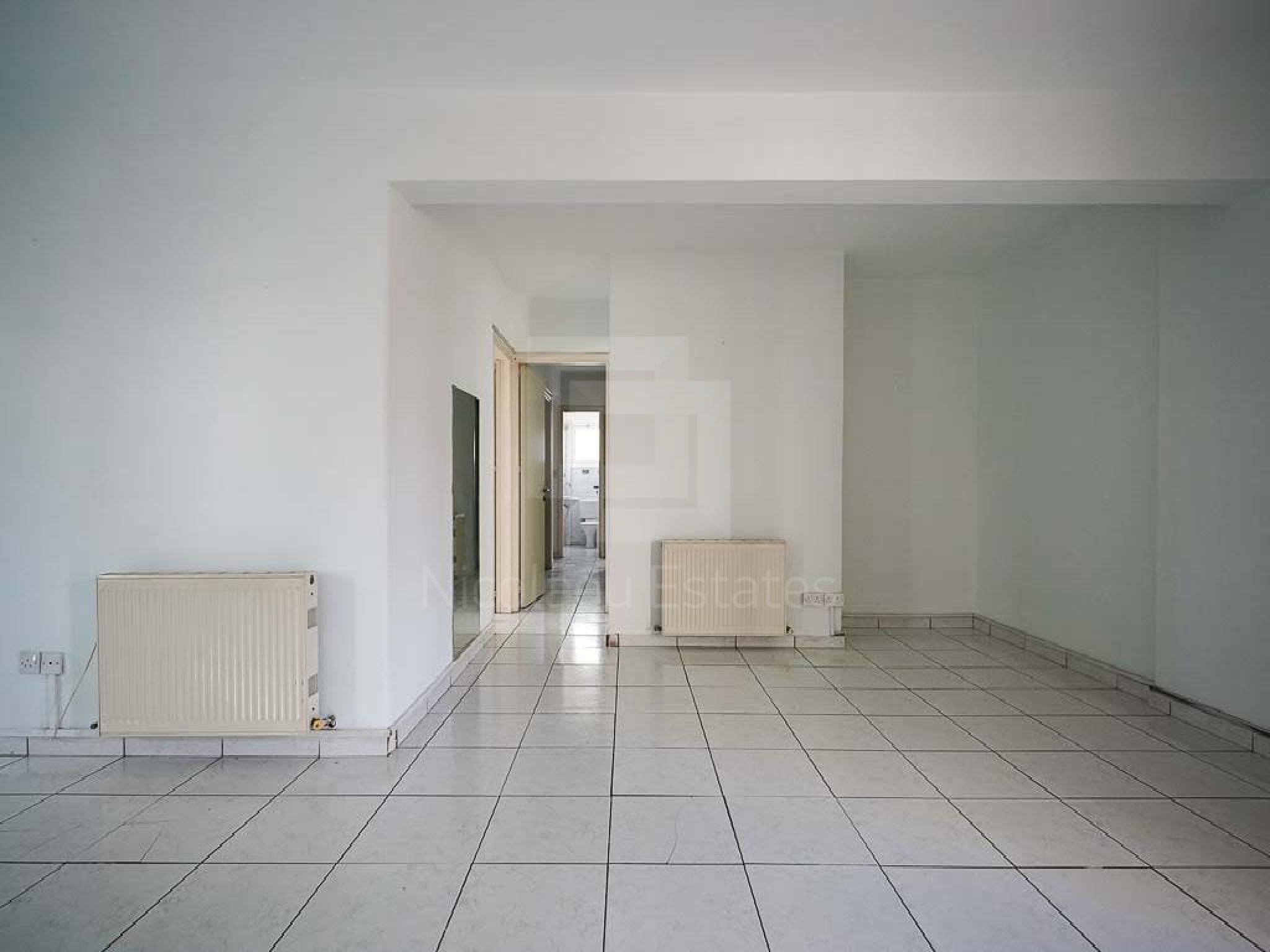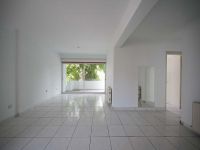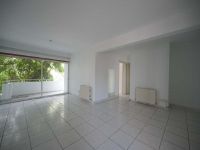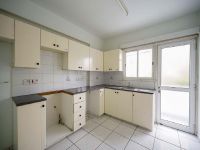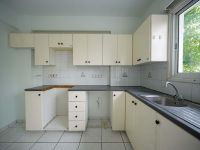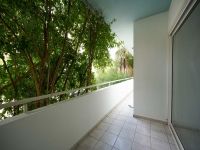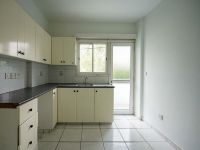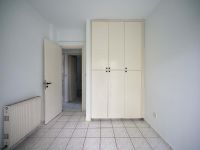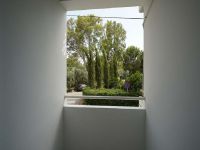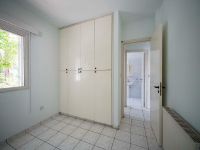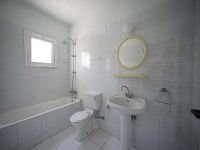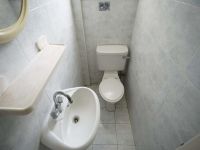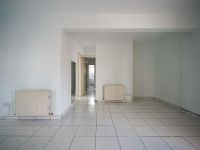 Total Floors:
4 (Floor No.: 1)
29
2
245
Covered Internal Area:
99 m2
Download 13 property images
DESCRIPTION
Apartment in an excellent location of Strovolos Municipality, in Chryseleousa Quarter, in Nicosia District. It is located at a distance of approximately 200 meters west of Strovolou Avenue.

The apartment is located on the mezzanine level of a four-storey mix-use building with total of seven shops on the ground floor and eighteen apartments on the upper floors.

It consists of an open plan area with sitting and dining room, kitchen. three bedrooms, WC with bathroom, extra WC, covered veranda and a covered parking space on the ground floor. A/C also available.
The apartment internal area is 99sqm and 14sqm of covered veranda.

The property has separate title deed.

*The apartment is vacant, and it is an ideal investment opportunity for leasing out and for private use as well.

**The acquisition process of the Energy Performance Certificate (EPC) is in progress.
---
Διαμέρισμα σε μια εξαιρετική τοποθεσία, στην ενορία Χρυσελεούσα, στο Δήμο Στροβόλου, της επαρχίας Λευκωσίας. Τοποθετείται σε απόσταση περί τα 200 μέτρα δυτικά της Λεωφόρου Στροβόλου.
Το διαμέρισμα βρίσκεται στο μεσοπάτωμα τετραώροφης πολυκατοικίας η οποία διαθέτει συνολικά επτά καταστήματα στο ισόγειο και δεκαοκτώ διαμερίσματα στο κάθετους ορόφους.

Εσωτερικά αποτελείται από ενιαίο χώρο καθιστικό – τραπεζαρία, κουζίνα, τρία υπνοδωμάτια, μπάνιο, επιπλέον τουαλέτα επισκεπτών και καλυμμένη βεράντα. Ακόμη διαθέτει αποκλειστικό δικαίωμα χρήσης καλυμμένου χώρου στάθμευσης στο ισόγειο. Κλιματιστικά επίσης διαθέσιμα.
Το εμβαδόν εσωτερικών χώρων του διαμερίσματος ανέρχεται σε 99τμ και των καλυμμένων βεραντών σε 14τμ.

Διαθέτει ξεχωριστό τίτλο ιδιοκτησίας.

* Είναι κενό και αποτελεί κατάλληλη επένδυση τόσο για εκμετάλλευση (ενοικίαση) όσο και για ιδιοκατοίκηση.

** Η διαδικασία απόκτησης Πιστοποιητικού Ενεργειακής Απόδοσης (ΠΕΑ) βρίσκεται υπό εξέλιξη.
MAIN PROPERTY FEATURES
Central Heating
For Investment
Garage / Designated Parking
Resale
Title Deeds
Unfurnished
This 3-bedroom apartment in Strovolos, Nicosia is being offered for sale at EUR 115.000.
Other property suggestions
VL17141
Geri, Nicosia
2 Bed Apartment For Sale
ΚΑΙΝΟΥΡΙΟ ΔΙΑΜΕΡΙΣΜΑ 2 ΥΠΝΟΔΩΜΑΤΙΩΝ ΣΤΟ ΓΕΡΙ
EUR 135.000
For internal use only:
50CHPI
VL17139
Lakatamia, Nicosia
2 Bed Apartment For Sale
ΥΠΟ ΚΑΤΑΣΚΕΥΗ ΔΙΑΜΕΡΙΣΜΑ 2 ΥΠΝΟΔΩΜΑΤΙΩΝ ΣΤΗΝ ΛΑΚΑΤΑΜΕΙΑ
EUR 140.000
For internal use only:
50CHPI
VL16940
Strovolos, Nicosia
2 Bed Apartment For Sale
ΜΕΓΑΛΟ ΔΙΑΜΕΡΙΣΜΑ 2ΥΠΝ - ΕΦΑΠΤΕΤΑΙ ΤΟΥ ΓΡΑΜΜΙΚΟΥ ΠΑΡΚΟΥ ΣΤΡΟΒΟΛΟΥ
EUR 128.000
For internal use only:
47CHCH
VL16933
Aglantzia, Nicosia
2 Bed Apartment For Sale
ΔΙΑΜΕΡΙΣΜΑ 2 ΥΠΝΟΔΩΜΑΤΙΩΝ ΣΕ ΚΕΝΤΡΙΚΗ ΤΟΠΟΘΕΣΙΑ ΣΤΗΝ ΑΓΛΑΝΤΖΙΑ
EUR 125.000
For internal use only:
50CHPI
VL16930
Kaimakli, Nicosia
2 Bed Apartment For Sale
ΔΙΑΜΕΡΙΣΜΑ 2 ΥΠΝΟΔΩΜΑΤΙΩΝ ΣΕ ΗΣΥΧΗ ΟΙΚΙΣΤΙΚΗ ΠΕΡΙΟΧΗ ΣΤΟ ΚΑΪΜΑΚΛΙ
EUR 130.000
For internal use only:
50CHPI
VL16929
Likavitos, Nicosia
2 Bed Apartment For Sale
ΙΣΟΓΕΙΟ ΔΙΑΜΕΡΙΣΜΑ 2 ΥΠΝΟΔΩΜΑΤΙΩΝ ΣΕ ΚΕΝΤΡΙΚΗ ΠΕΡΙΟΧΗ ΣΤΟΝ ΛΥΚΑΒΗΤΤΟ
EUR 125.000
For internal use only:
50CHPI
VL16924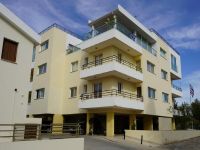 Lakatamia, Nicosia
2 Bed Apartment For Sale
ΔΙΑΜΕΡΙΣΜΑ 2-ΥΠΝΟΔΩΜΑΤΙΩΝ ΣΤΗΝ ΛΑΚΑΤΑΜΙΑ ΜΕ ΕΥΚΟΛΗ ΠΡΟΣΒΑΣΗ ΠΡΟΣ ΤΗΝ ΠΟΛΗ
EUR 115.000
For internal use only:
50CHPI
VL16903
Likavitos, Nicosia
2 Bed Apartment For Sale
ΤΟ ΔΙΑΜΕΡΙΣΜΑ ΒΡΙΣΚΕΤΑΙ ΣΤΟΝ ΤΕΛΕΥΤΑΙΟ ΟΡΟΦΟ ΚΑΙ ΕΙΝΑΙ ΣΕ ΑΡΙΣΤΗ ΚΑΤΑΣΤΑΣΗ
EUR 127.000
For internal use only:
47CHCH
VL15700
Latsia, Nicosia
3 Bed Apartment For Sale
ΗΜΙΤΕΛΕΣ ΙΣΟΓΕΙΟ ΔΙΑΜΕΡΙΣΜΑ ΤΡΙΩΝ ΥΠΝΟΔΩΜΑΤΙΩΝ ΣΤΑ ΛΑΤΣΙΑ
EUR 112.000
For internal use only:
47CHCH
VL15699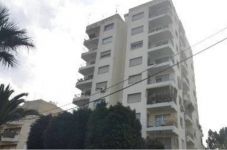 Strovolos, Nicosia
3 Bed Apartment For Sale
ΤΡΙΑ ΥΠΝΟΔΩΜΑΤΙΑ ΔΙΑΜΕΡΙΣΜΑ ΣΤΟ ΣΤΡΟΒΟΛΟ
EUR 107.000
For internal use only:
47CHCH
VL15694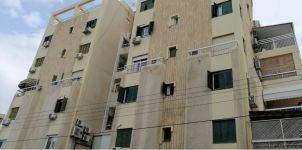 Agioi Omologites, Nicosia
3 Bed Apartment For Sale
ΤΡΙΑ ΥΠΝΟΔΩΜΑΤΙΑ ΔΙΑΜΕΡΙΣΜΑ ΣΤΟΥΣ ΑΓΙΟΥΣ ΟΜΟΛΟΓΗΤΕΣ
EUR 107.000
For internal use only:
47CHCH
VL15661
Agios Pavlos, Nicosia
2 Bed Apartment For Sale
ΔΥΟ ΥΠΝΟΔΩΜΑΤΙΑ ΚΑΙΝΟΥΡΙΟ ΔΙΑΜΕΡΙΣΜΑ ΣΤΟΝ ΑΓΙΟ ΠΑΥΛΟ
EUR 147.000
For internal use only:
50CHPI