558 sq.m plot in Lakatamia situated close to a plethora of amenities and services
558 Τ.Μ. ΟΙΚΙΣΤΙΚΟ ΟΙΚΟΠΕΔΟ ΣΤΗΝ ΛΑΚΑΤΑΜΙΑ ΚΟΝΤΑ ΣΕ ΠΛΗΘΩΡΑ ΥΠΗΡΕΣΙΩΝ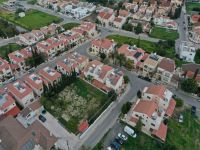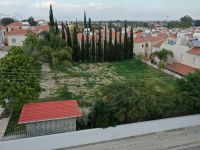 DESCRIPTION
Residential plot in an excellent area in Archangelos/Anthoupoli Quarter of Lakatameia Municipality in Nicosia District. It is located at a distance of 920 meters (approx.) southwest of Archangelos roundabout and 720 meters (approx.) northwest of APOEL training center. The property is ideally situated close to a plethora of amenities and services such as supermarkets, schools, shops, restaurants etc. as well as "Jumbo" multistore. 
The plot has a rectangular shape with a frontage of approximately 19 m.
It is noted that the vicinity of the property designates a high demand for properties due to its accessibility and attractiveness.
It is considered as an ideal choice for individuals and land developers.
- Planning zone: Κα6
- Building Coefficient: 90%

- Coverage Coefficient: 50%

- Maximum Floors Allowed: 3

- Maximum Building Height (m): 13,50/11,30 (Εντός ΠΕΧ)
---
Οικιστικό οικόπεδο σε εξαιρετική τοποθεσία στην Ενορία Αρχάγγελος/Ανθούπολη του Δήμου Λακατάμειας της Επαρχίας Λευκωσίας, σε απόσταση περί τα 920 μέτρα νοτιοδυτικά του κυκλικού κόμβου του Αρχαγγέλου και περί τα 720 μέτρα βορειοδυτικά του προπονητικού κέντρου του ΑΠΟΕΛ. Είναι ιδανικά τοποθετημένο κοντά σε πληθώρα υπηρεσιών και διευκολύνσεων όπως υπεραγορές, σχολεία, καταστήματα, εστιατόρια κλπ. καθώς και το πολυκατάστημα Jumbo.
Το οικόπεδο διαθέτει ορθογώνιο σχήμα, επίπεδη επιφάνεια και με πρόσωπο περί τα 19 μέτρα.
Σημειώνεται ότι η περιοχή του ακινήτου παρουσιάζει διαχρονικά αυξημένη ζήτηση για ακίνητα λόγω της προσπελασιμότητας και της ελκυστικότητας της.
Αποτελεί ιδανική επιλογή για ιδιώτες και επιχειρηματίες ανάπτυξης γης.
- Πολεοδομική Ζώνη: Κα6

- Συντελεστής Δόμησης: 90%

- Συντελεστής Κάλυψης: 50%

- Μέγιστος αριθμός ορόφων: 3

- Μέγιστο ύψος (μ): 13,50/11,30 (Εντός ΠΕΧ)
MAIN PROPERTY FEATURES
For Investment
Title Deeds
This land / plot in Lakatamia, Nicosia is being offered for sale at EUR 195.000 (VAT not included).
Other property suggestions