Three bedroom apartment in Strovolos on a modern building
ΔΙΑΜΕΡΙΣΜΑ ΔΥΟ ΥΠΝΟΔΩΜΑΤΙΩΝ ΣΤΟΝ ΣΤΡΟΒΟΛΟ ΣΕ ΚΑΙΝΟΥΡΙΟ ΚΤΗΡΙΟ & ΚΟΝΤΑ ΣΕ ΠΟΛΛΕΣ ΥΠΗΡΕΣΙΕΣ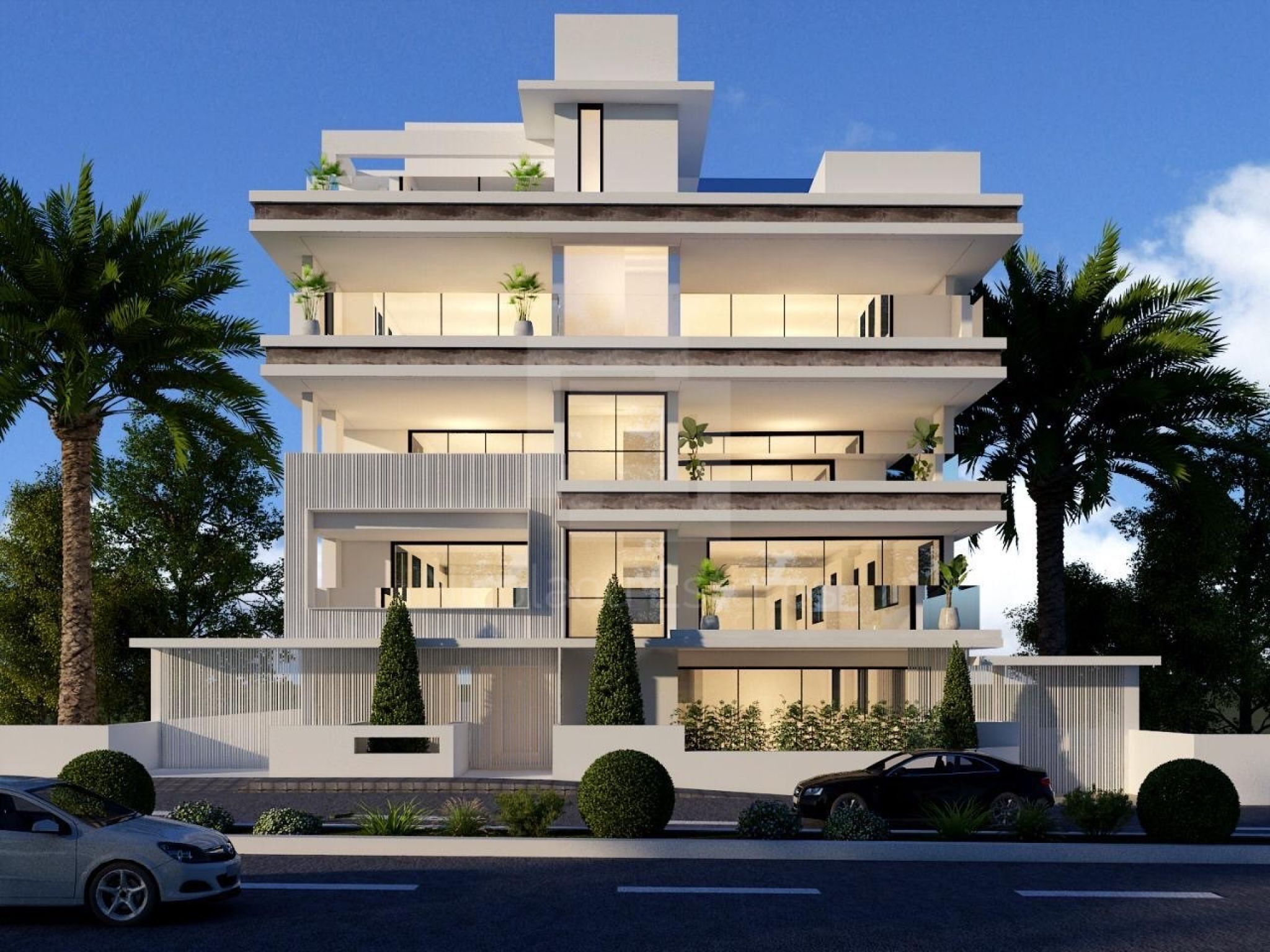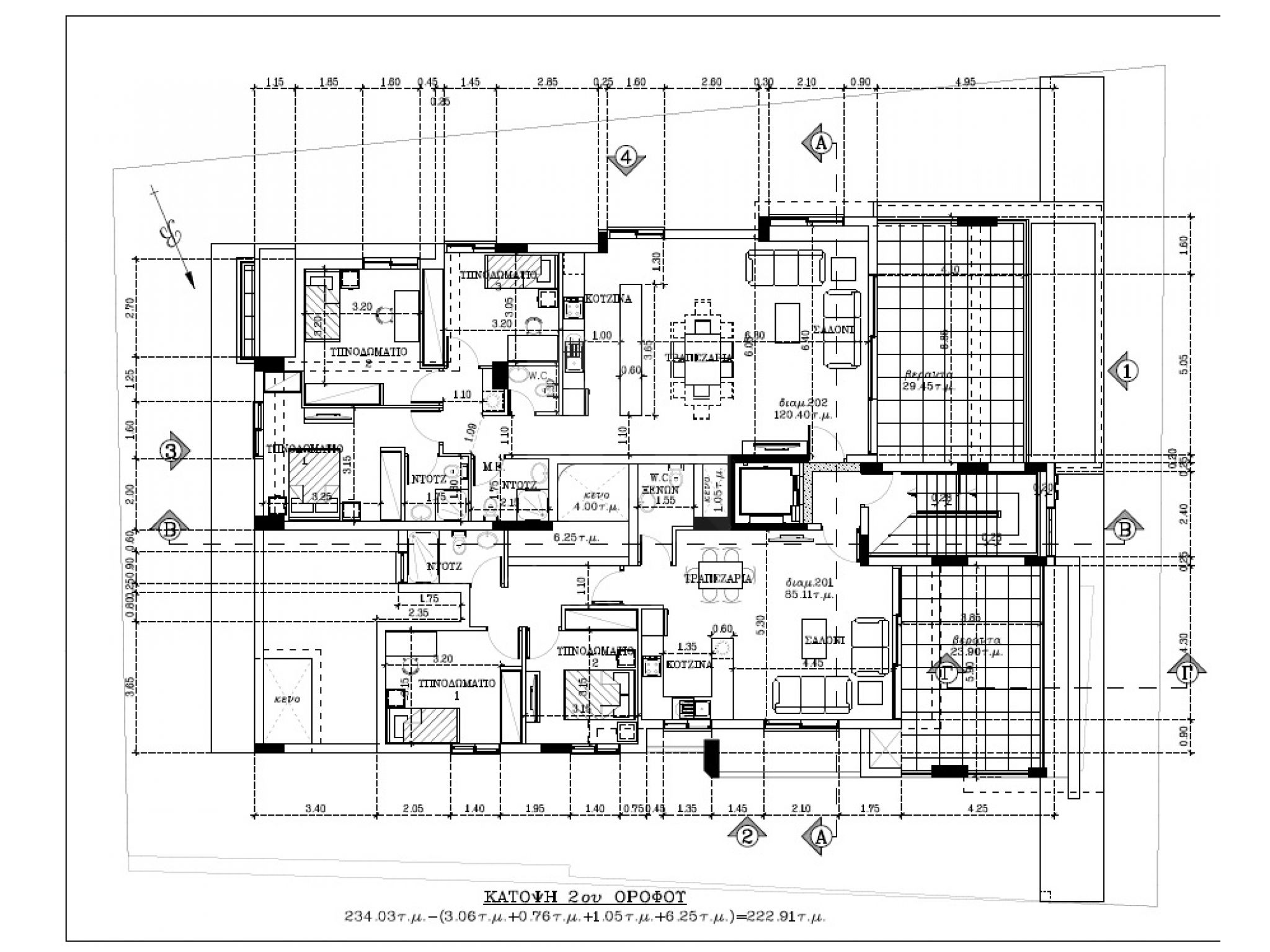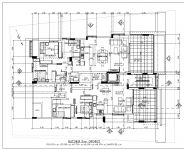 Total Floors:
3 (Floor No.: 2)
29
2
245
Completion Date:
OCTOBER 2021
Covered Internal Area:
120 m2
Download 2 property images
DESCRIPTION
This brand new building consists of two apartments of three bedrooms and five apartments of two bedrooms. It's located in Strovolos area, surrounded by plethora of amenities like coffee shops, restaurants, boutiques, bank etc.
Main Characteristics:
- Architectural Planning with modern specifications, ideal design and functional internal spaces.
- High technology Lift, noiseless with luxury stainless steel cabin from KONE Company.
- Monitor System for entrance and exit control.
- Aluminium Windows of type ALUMIL with double glass and high heat insulation rates.
- Anti-earthquake building structure under law and regulation standards.
- Excellent quality of building construction with high specification insulations.
- Thermal Ιnsulation Class Β
The apartment is situated on the second floor and consists of a living room with dining area and open plan kitchen, three bedrooms, two bathrooms and a guest wc. It comes with balcony, storage and one covered parking space.
Additional features:
- Solar Heating
- Pressurised Water System
- Provision for A/C
- Provision for C/H
- Provision for Electrical Appliances 
*Available floor plans.

---
Το συγκρότημα αποτελείται από 2 διαμερίσματα των τριών υπνοδωματίων και 5 διαμερίσματα των δυο υπνοδωματίων. Βρίσκεται στον Στρόβολο κοντά από πολλές υπηρεσίες όπως καταστήματα, καφετέριες, εστιατόρια, τράπεζες κτλ.
Χαρακτηριστηκά του κτηρίου:
- Αρχιτεκτονικός Σχεδιασμός μοντέρνων προδιαγραφών με ιδιαίτερα χαρακτηριστικά και λειτουργικότητα εσωτερικών χώρων.
- Ανελκυστήρας τελευταίας τεχνολογίας ηλεκτρικής μορφής αθόρυβο και καμπίνα stainless steel πολυτελείας από την εταιρεία ΚΟΝΕ.
- Σύστημα θυροτηλεόραση σε όλα τα διαμερίσματα.
- Αλουμίνια τύπου ALUMIL, με διπλό γυαλί και με ψηλά ποσοστά θερμομόνωσης και ηχομόνωσης.
- Αντισεισμική στατική κατασκευή βάσει νομοθεσίας και κανονισμών.
- Άριστη ποιότητα κατασκευής και υψηλών προδιαγραφών μονώσεις.
- Κλάση θερμικής μόνωσης Β
Το διαμέρισμα βρίσκεται στον δεύτερο όροφο και αποτελείται από το σαλόνι με την τραπεζαρία και ενιαία κουζίνα, τρία υπνοδωμάτια, δύο μπάνια και μια τουαλέτα επισκεπτών. Διαθέτει επίσης μπαλκόνι, αποθήκη και ένα καλυμμένο χώρο στάθμευσης.
Επιπρόσθετα χαρακτηριστικά:
- Ηλιακή θέρμανση
- Σύστημα υπό πίεση νερού
- Πρόνοια για κλιματισμό
- Πρόνοια για κεντρική θέρμανση
- Πρόνοια για ηλεκτρικές συσκευές 
*Διαθέσιμες κατόψεις.
MAIN PROPERTY FEATURES
Brand New
Garage / Designated Parking
This 3-bedroom apartment in Strovolos, Nicosia is being offered for sale at EUR 280.000 (VAT not included).
Other property suggestions
VL17501
Agios Dometios, Nicosia
4 Bed Apartment For Sale
ΡΕΤΙΡΕ ΤΡΙΩΝ ΥΠΝΟΔΩΜΑΤΙΩΝ ΜΕ ΕΠΙΠΛΕΟΝ ΓΡΑΦΕΙΟ ΣΤΟΝ ΑΓΙΟ ΔΟΜΕΤΙΟ ΠΡΟΣ ΠΩΛΗΣΗ
EUR 290.000
For internal use only:
50CHPI
VL17466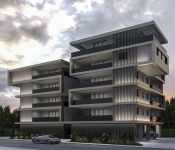 Strovolos, Nicosia
3 Bed Apartment For Sale
ΔΙΑΜΕΡΙΣΜΑ ΤΡΙΩΝ ΥΠΝΟΔΩΜΑΤΙΩΝ ΜΕ 2 ΧΩΡΟΥΣ ΣΤΑΘΜΕΥΣΗΣ ΣΤΟΝ ΣΤΡΟΒΟΛΟ, ΠΕΡΙΟΧΗ ENGLISH SCHOOL
EUR 293.000
For internal use only:
50CHPI
VL17440
Strovolos, Nicosia
3 Bed Apartment For Sale
ΤΡΙΑ ΥΠΝΟΔΩΜΑΤΙΑ ΡΕΤΙΡΕ ΔΙΑΜΕΡΙΣΜΑ ΣΤΟΝ ΣΤΡΟΒΟΛΟ ΜΕ ΙΔΙΩΤΙΚΗ ΠΙΣΙΝΑ
EUR 360.000
For internal use only:
50CHPI
VL17391
Aglantzia, Nicosia
3 Bed Apartment For Sale
ΤΡΙΩΝ ΥΠΝΟΔΩΜΑΤΙΩΝ ΔΙΑΜΕΡΙΣΜΑ ΣΕ ΚΑΙΝΟΥΡΙΟ ΕΡΓΟ ΣΤΗΝ ΑΓΛΑΝΤΖΙΑ
EUR 303.000
For internal use only:
50CHPI
VL17384
Town Center, Nicosia
2 Bed Apartment For Sale
ΔΥΟ ΥΠΝΟΔΩΜΑΤΙΩΝ ΔΙΑΜΕΡΙΣΜΑ ΣΤΗΝ ΠΕΡΙΟΧΗ ΤΡΥΠΙΩΤΗ ΚΟΝΤΑ ΣΕ ΟΛΕΣ ΤΙΣ ΥΠΗΡΕΣΙΕΣ
EUR 323.000
For internal use only:
50CHPI
VL17265
Aglantzia, Nicosia
2 Bed Apartment For Sale
ΔΥΟ ΥΠΝΟΔΩΜΑΤΙΑ ΔΙΑΜΕΡΙΣΜΑ ΣΤΟ ΠΛΑΤΥ ΣΤΗΝ ΑΓΛΑΝΤΖΙΑ
EUR 269.000
For internal use only:
50CHPI
VL17259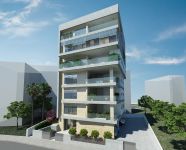 Acropoli, Nicosia
2 Bed Apartment For Sale
ΠΟΛΥΤΕΛΗΣ ΟΡΟΦΟ-ΔΙΑΜΕΡΙΣΜΑ 2 ΥΠΝΟΔΩΜΑΤΙΩΝ ΣΤΗΝ ΑΚΡΟΠΟΛΗ ΚΟΝΤΑ ΣΤΟ ΞΕΝΟΔΟΧΕΙΟ LANDMARK
EUR 350.000
For internal use only:
50CHPI
VL17196
Strovolos, Nicosia
2 Bed Apartment For Sale
ΔΙΑΜΕΡΙΣΜΑ 2 ΥΠΝΟΔΩΜΑΤΙΩΝ ΣΤΟΝ ΤΕΛΕΥΤΑΙΟ ΟΡΟΦΟ ΜΕ ΚΗΠΟ ΟΡΟΦΗΣ ΣΤΟΝ ΣΤΡΟΒΟΛΟ
EUR 260.000
For internal use only:
50CHPI
VL17060
Engomi, Nicosia
3 Bed Apartment For Sale
ΠΟΛΥΤΕΛΗΣ ΔΙΑΜΕΡΙΣΜΑ 2 ΣΥΝ 1-ΥΠΝΟΔΩΜΑΤΙΩΝ ΣΤΗΝ ΕΓΚΩΜΗ ΜΕ ΙΔΙΩΤΙΚΗ ΠΙΣΙΝΑ
EUR 330.000
For internal use only:
50CHPI
VL16950
Strovolos, Nicosia
3 Bed Apartment For Sale
ΙΣΟΓΕΙΟ ΔΙΑΜΕΡΙΣΜΑ ΤΡΙΩΝ ΥΠΝΟΔΩΜΑΤΙΩΝ ΜΕ ΙΔΙΩΤΙΚΟ ΚΗΠΟ & 2 ΧΩΡΟΥΣ ΣΤΑΘΜΕΥΣΗΣ ΣΤΟΝ ΣΤΡΟΒΟΛΟ - ΣΤΑΥΡΟΥ
EUR 285.000
For internal use only:
50CHPI
VL16931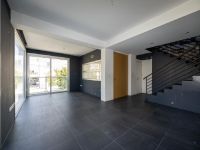 Kaimakli, Nicosia
4 Bed Apartment For Sale
ΠΟΛΥΤΕΛΕΣ ΔΙΑΜΕΡΙΣΜΑ 4 ΥΠΝΟΔΩΜΑΤΙΩΝ ΣΕ 2 ΟΡΟΦΟΥΣ ΣΤΟ ΚΑΪΜΑΚΛΙ
EUR 280.000
For internal use only:
50CHPI
VL16915
Strovolos, Nicosia
3 Bed Apartment For Sale
ΟΡΟΦΟΔΙΑΜΕΡΙΣΜΑ ΤΡΙΩΝ ΥΠΝΟΔΩΜΑΤΙΩΝ ΣΤΟΝ ΣΤΡΟΒΟΛΟ ΜΕ ΦΩΤΟΒΟΛΤΑΪΚΟ ΣΥΣΤΗΜΑ
EUR 265.000
For internal use only:
47CHCH