Three bedroom penthouse with 103 sq.m verandas in Platy
ΡΕΤΙΡΕ ΔΙΑΜΕΡΙΣΜΑ ΤΡΙΩΝ ΥΠΝΟΔΩΜΑΤΙΩΝ ΜΕ 103 Τ.Μ. ΒΕΡΑΝΤΕΣ ΣΤΟ ΠΛΑΤΥ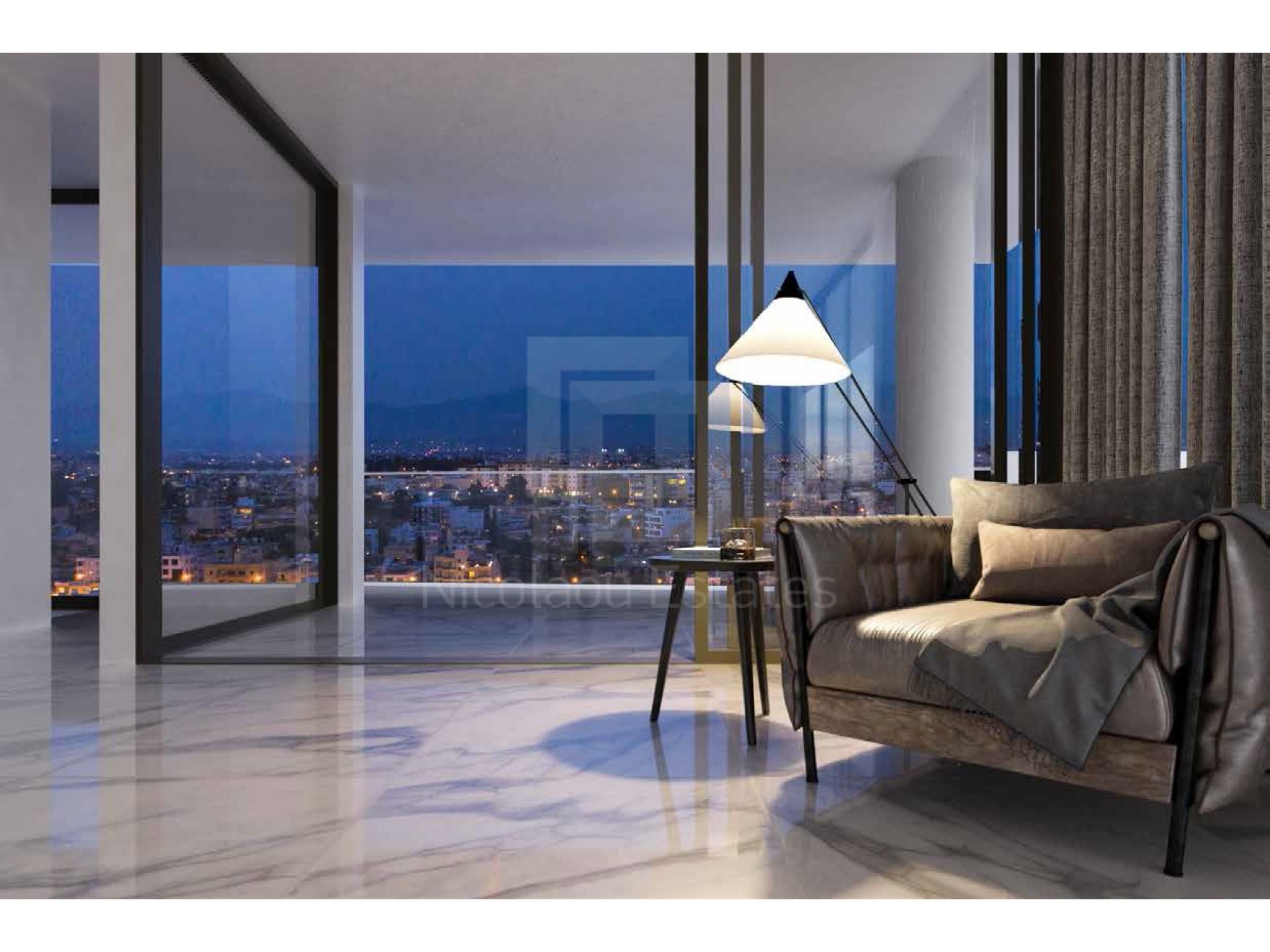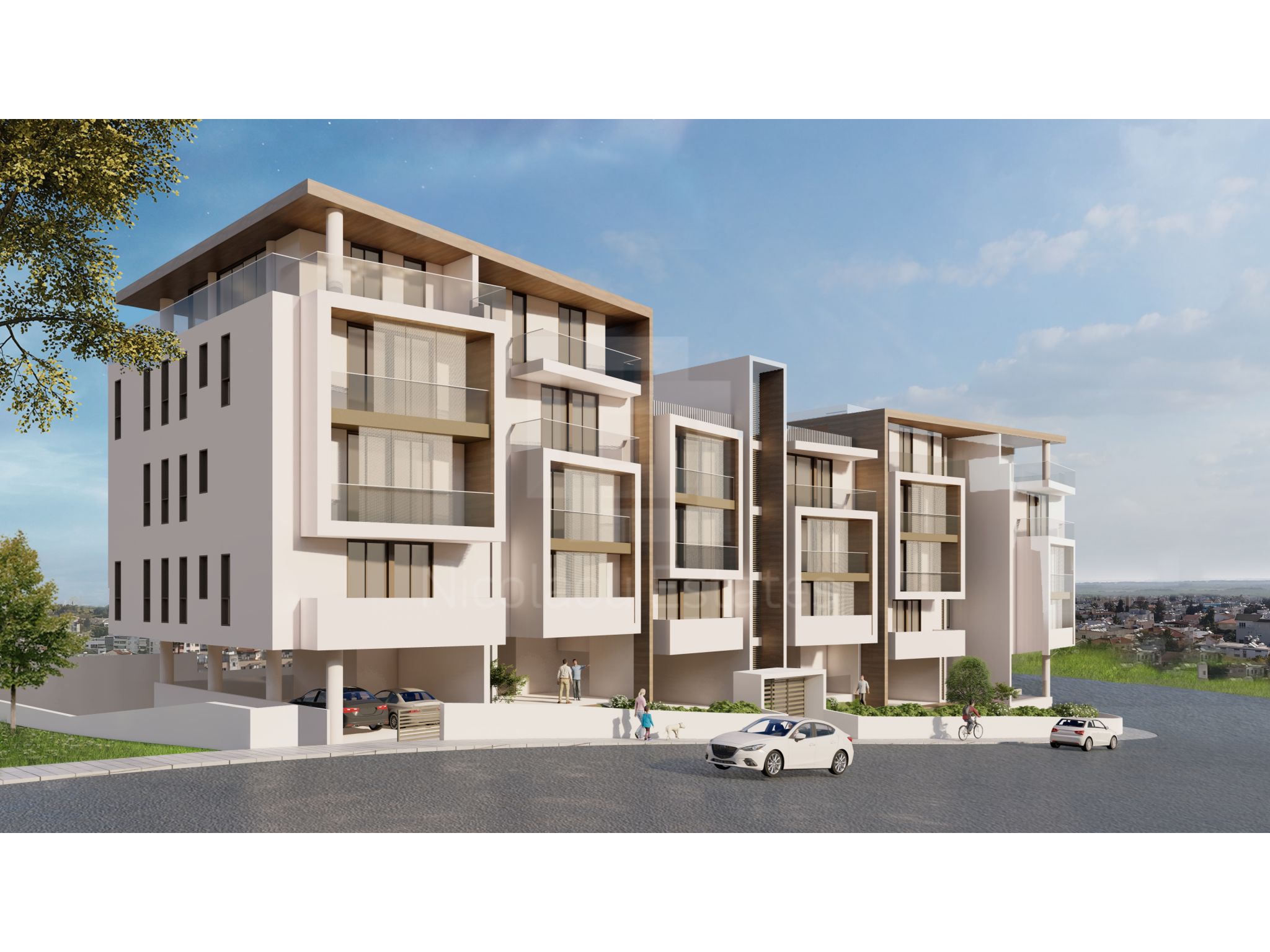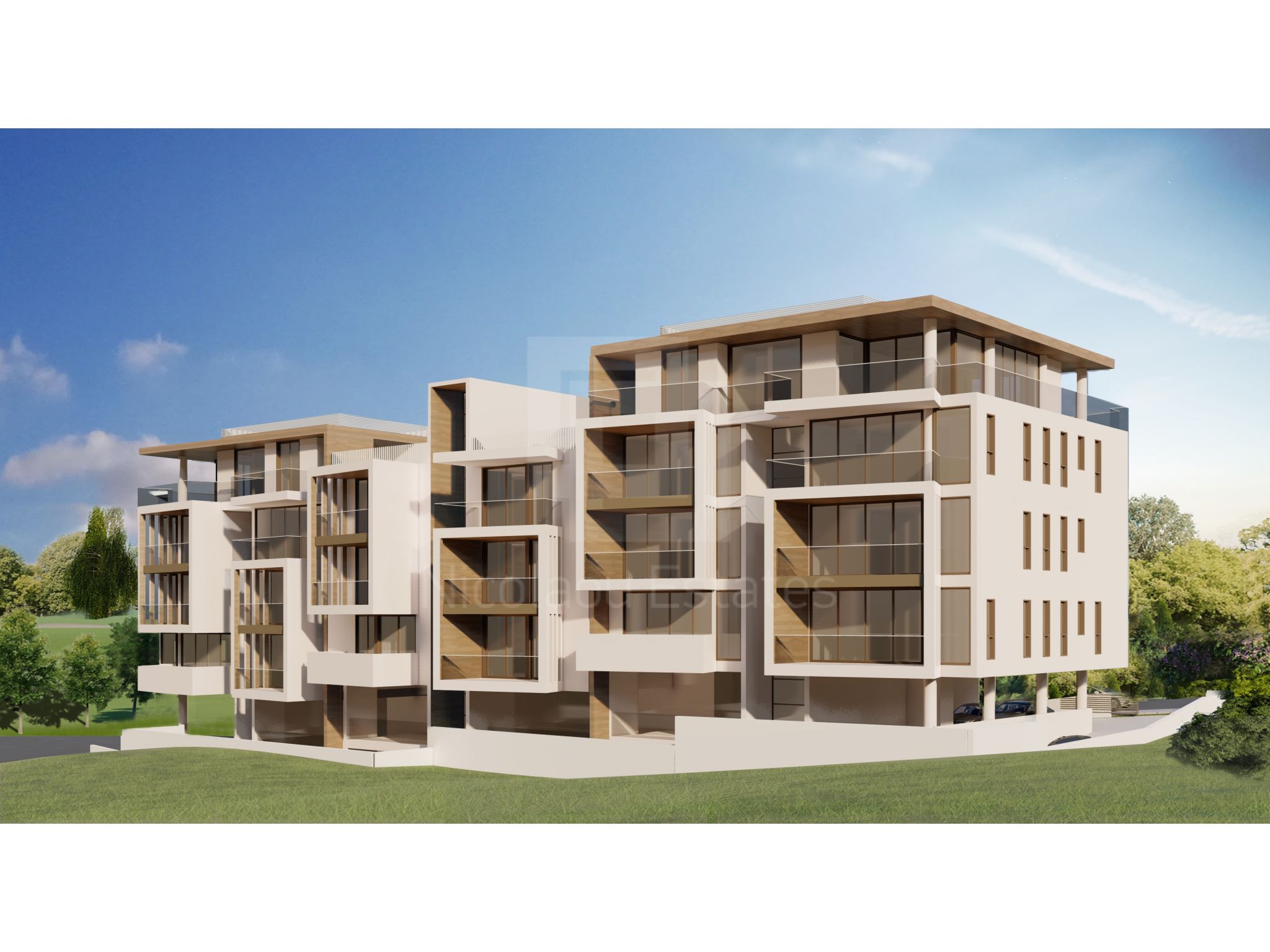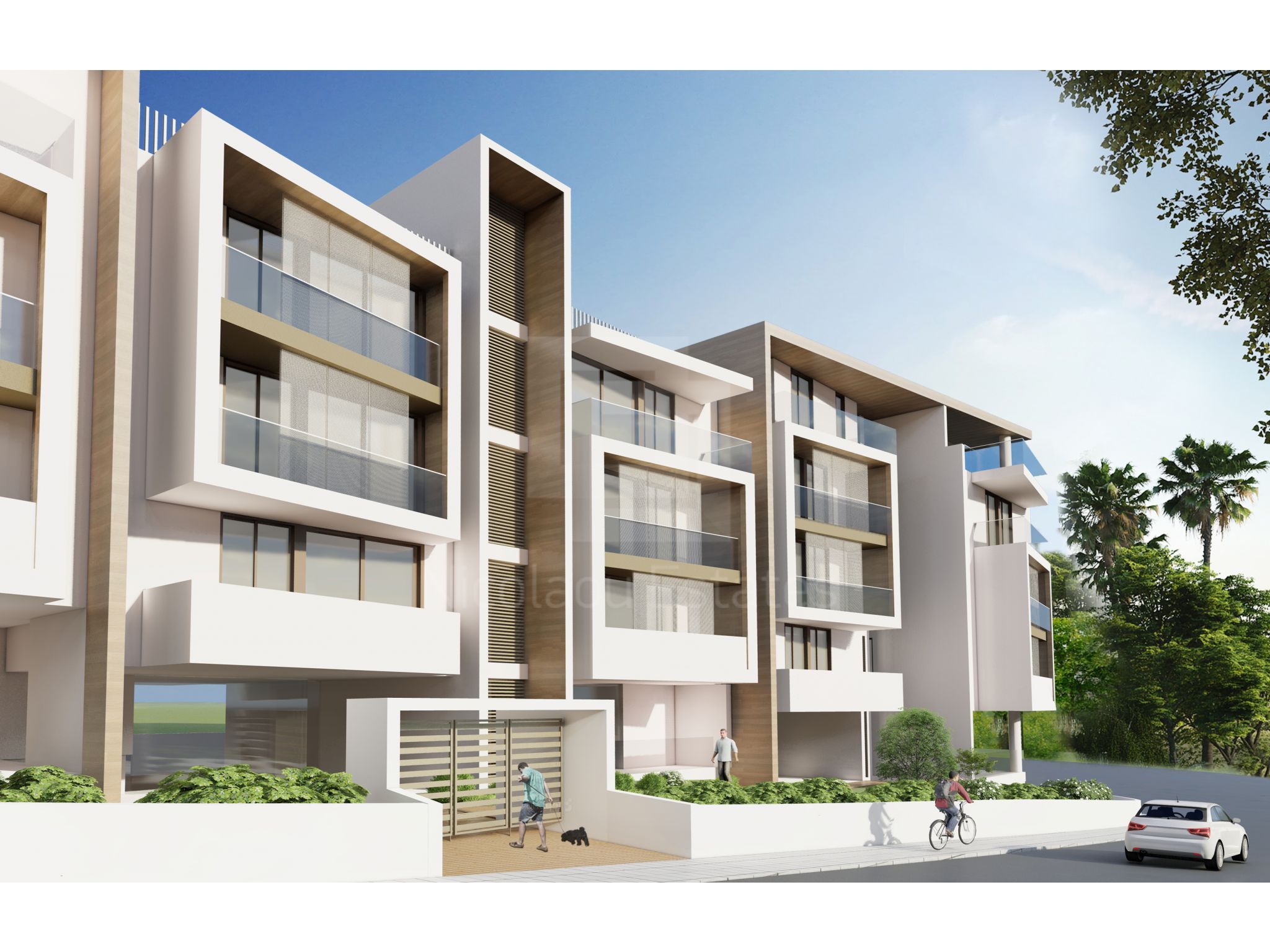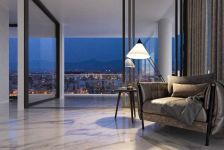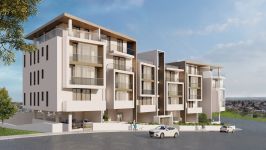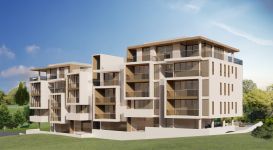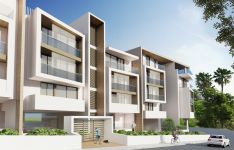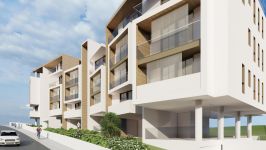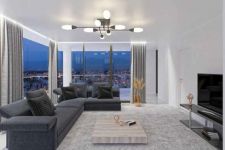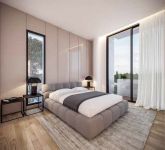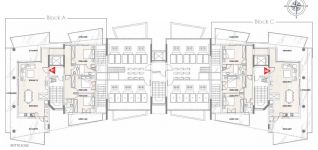 Total Floors:
4 (Floor No.: 4)
29
2
368
Completion Date:
JUNE 2022
Covered Internal Area:
130 m2
Download 8 property images
DESCRIPTION
The building has photovoltaic panels on its roof to save energy for the common areas. The common areas also accommodate two large places that can be used as children's playground or gym. Furthermore, the building comprises of a large reception area with concierge. The Class A Energy Certificate of the building ensures a high level of comfort with low energy consumption and expense.
On the side of the building we have designed landscaped gardens and children's playground exclusively for the residents.
The building consists of four floors and will be served by three entrances aiming the absolute privacy of its residents. It comprices two and three bedroom apartments with spacious areas, large interiors, balconies and storage rooms.
This penthouse is build on the fourth floor and consists of a living room with a dining area, open plan kitchen, three bedrooms and two bathrooms. One of the bathrooms is en-suite in master bedroom. It comes with two parking spaces, 61 sq.m covered veranda and 42 sq.m uncovered veranda.
- FLOOR PLAN: BLOCK C
---
Το κτίριο διαθέτει φωτοβολταϊκά πάνελς στην οροφή του για εξοικονόμηση 
ενέργειας των κοινόχρηστων χώρων. Διαθέτει δυο μεγάλους κοινούς 
χώρους που μπορούν να διαμορφωθούν σε παιχνιδότοπο ή γυμναστήριο. 
Επίσης έχει μεγάλο χώρο υποδοχής και θυρωρό. Το πιστοποιητικό 
ενεργειακής κλάσης Α που διαθέτει το κτίριο εξασφαλίζει ψηλό επίπεδο 
άνεσης με χαμηλή ενεργειακή κατανάλωση και δαπάνη.
Στο πλάι του κτηρίου υπάρχει χώρος πρασίνου με διαμορφωμένο κήπο και παιδική χαρά, για αποκλειστική χρήση από τους ένοικους των πολυκατοικιών.
Το κτίριο αποτελείται από τέσσερις ορόφους και εξυπηρετείτai από τρεις εισόδους με στόχο την απόλυτη ιδιωτικότητα των ενοίκων του. Διαθέτει διαμπερές διαμερίσματα δύο και τριών υπνοδωματίων με ευρύχωρα υπνοδωμάτια, μεγάλους εσωτερικούς χώρους, μπαλκόνια και αποθήκες.
Αυτό το ρετιρέ διαμέρισμα βρίσκεται στον τέταρτο όροφο και αποτελείται από σαλόνι με τραπεζαρία, ενιαία κουζίνα, τρία υπνοδωμάτια και δύο μπάνια. Ένα από τα μπάνια βρίσκεται στο κυρίως μπάνιο. Διαθέτει επίσης δύο καλυμμένους χώρους στάθμευσης, 61 τ.μ. καλυμμένη βεράντα και 42 τ.μ. ακάλυπτη βεράντα.
- ΚΑΤ. ΟΡΟΦΟΥ: ΚΤΗΡΙΟ Γ
MAIN PROPERTY FEATURES
Brand New
Garage / Designated Parking
Unfurnished
This 3-bedroom apartment in Plati, Nicosia is being offered for sale at EUR 480.000 (VAT not included).
Other property suggestions
VL16643
Agioi Omologites, Nicosia
3 Bed Apartment For Sale
ΔΙΑΜΕΡΙΣΜΑ ΤΡΙΩΝ ΥΠΝΟΔΩΜΑΤΙΩΝ ΣΤΟΥΣ ΑΓΙΟΥΣ ΟΜΟΛΟΓΗΤΕΣ ΜΕ ΚΗΠΟ ΟΡΟΦΗΣ & 2 ΧΩΡΟΥΣ ΣΤΑΘΜΕΥΣΗΣ
EUR 470.000
For internal use only:
47CHCH
VL16596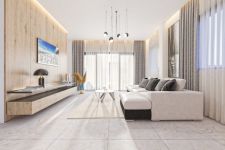 Likavitos, Nicosia
3 Bed Apartment For Sale
ΡΕΤΙΡΕ ΔΙΑΜΕΡΙΣΜΑ ΤΡΙΩΝ ΥΠΝΟΔΩΜΑΤΙΩΝ ΜΕ ΜΕΓΑΛΕΣ ΒΕΡΑΝΤΕΣ
EUR 440.000
For internal use only:
50CHPI
VL16500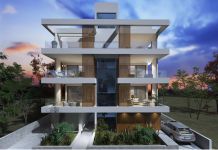 Strovolos, Nicosia
3 Bed Apartment For Sale
ΚΑΙΝΟΥΡΙΟ ΡΕΤΙΡΕ ΟΡΟΦΟ-ΔΙΑΜΕΡΙΣΜΑ ΤΡΙΩΝ ΥΠΝΟΔΩΜΑΤΙΩΝ ΣΤΟΝ ΣΤΡΟΒΟΛΟ ΜΕ 106 Τ.Μ. ΒΕΡΑΝΤΕΣ
EUR 440.000
For internal use only:
50CHPI
VL16048
Strovolos, Nicosia
3 Bed Apartment For Sale
ΤΡΙΑ ΥΠΝΟΔΩΜΑΤΙΑ ΡΕΤΙΡΕ ΔΙΑΜΕΡΙΣΜΑ ΜΕ 127 τ.μ. ΒΕΡΑΝΤΕΣ ΣΤΟΝ ΣΤΡΟΒΟΛΟ
EUR 470.000
For internal use only:
50CHPI
VL15013
Engomi, Nicosia
4 Bed Apartment For Sale
ΤΡΙΑ ΥΠΝΟΔΩΜΑΤΙΑ ΟΡΟΦΟΔΙΑΜΕΡΙΣΜΑ ΚΑΙ ΜΕ ΔΩΜΑΤΙΟ ΥΠΗΡΕΣΙΑΣ ΣΕ ΚΟΝΤΙΝΗ ΑΠΟΣΤΑΣΗ ΜΕ ΤΑ ΠΟΔΙΑ ΑΠΟ ΥΠΗΡΕΣΙΕΣ ΣΤΗΝ ΕΓΚΩΜΗ
EUR 435.000
For internal use only:
50CHPI
VL14975
Engomi, Nicosia
3 Bed Apartment For Sale
ΚΑΙΝΟΥΡΙΟ ΔΙΑΜΕΡΙΣΜΑ ΤΡΙΩΝ ΥΠΝΟΔΩΜΑΤΙΩΝ ΣΤΗΝ ΕΓΚΩΜΗ MONTPARNASSE
EUR 455.000
For internal use only:
50CHPI
VL14974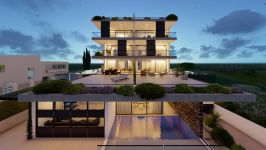 Engomi, Nicosia
2 Bed Apartment For Sale
ΔΥΟ ΥΠΝΟΔΩΜΑΤΙΑ ΙΣΟΓΕΙΟ ΔΙΑΜΕΡΙΣΜΑ ΜΕ ΚΟΙΝΟΧΡΗΣΤΗ ΠΙΣΙΝΑ ΣΤΗΝ ΕΓΚΩΜΗ
EUR 513.000
For internal use only:
50CHPI
VL14944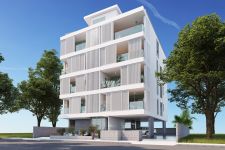 Strovolos, Nicosia
3 Bed Apartment For Sale
ΤΡΙΑ ΥΠΝΟΔΩΜΑΤΙΑ ΟΡΟΦΟΔΙΑΜΕΡΙΣΜΑ ΣΕ ΚΑΙΝΟΥΡΙΟ ΚΤΗΡΙΟ ΣΤΟΝ ΣΤΡΟΒΟΛΟ
EUR 492.000
For internal use only:
50CHPI
VL14818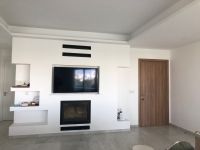 Acropoli, Nicosia
2 Bed Apartment For Sale
ΔΙΑΜΕΡΙΣΜΑ ΔΥΟ ΥΠΝΟΔΩΜΑΤΙΩΝ ΜΕ ΤΖΑΚΙ ΣΕ ΚΑΙΝΟΥΡΙΟ ΚΤΗΡΙΟ, ΔΙΠΛΑ ΣΕ ΠΑΡΚΟ ΣΤΗΝ ΑΚΡΟΠΟΛΗ
EUR 480.000
For internal use only:
7CHLU
VL14755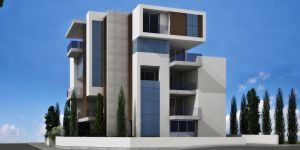 Strovolos, Nicosia
3 Bed Apartment For Sale
ΕΥΡΥΧΩΡΟ ΙΣΟΓΕΙΟ ΔΙΑΜΕΡΙΣΜΑ ΤΡΙΩΝ ΥΠΝΟΔΩΜΑΤΙΩΝ ΜΕ ΙΔΙΩΤΙΚΟ ΚΗΠΟ ΣΕ ΓΩΝΙΑΚΟ ΚΤΗΡΙΟ ΜΕ ΜΟΝΤΕΡΝΑ ΑΙΣΘΗΤΙΚΗ
EUR 490.000
For internal use only:
50CHPI
VL14749
Aglantzia, Nicosia
3 Bed Apartment For Sale
ΔΙΑΜΕΡΙΣΜΑ ΤΡΙΩΝ ΥΠΝΟΔΩΜΑΤΙΩΝ ΣΕ ΕΝΑ ΟΛΟΚΑΙΝΟΥΡΓΙΟ ΣΥΓΧΡΟΝΟ ΚΤΗΡΙΟ ΣΤΗΝ ΑΚΡΗ ΤΟΥ ΛΟΦΟΥ ΠΛΑΤΥ ΣΤΗΝ ΑΓΛΑΝΤΖΙΑ
EUR 560.000
For internal use only:
50CHPI
VL14616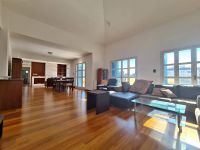 Engomi, Nicosia
3 Bed Apartment For Sale
ΜΕΓΑΛΟ ΡΕΤΙΡΕ ΟΡΟΦΟΔΙΑΜΕΡΙΣΜΑ ΜΕ 160τμ ΒΕΡΑΝΤΕΣ
EUR 435.000
For internal use only:
7CHLU
VL14605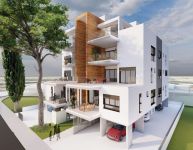 Engomi, Nicosia
3 Bed Apartment For Sale
ΚΑΙΝΟΥΡΓΙΟ ΡΕΤΙΡΕ ΔΙΑΜΕΡΙΣΜΑ ΤΡΙΩΝ ΥΠΝΟΔΩΜΑΤΙΩΝ ΜΕ ΜΕΓΑΛΗ ΒΕΡΑΝΤΑ ΣΤΗΝ ΚΑΡΔΙΑ ΤΗΣ ΕΓΚΩΜΗΣ
EUR 580.000
For internal use only:
50CHPI
VL14553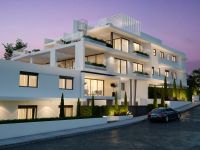 Plati, Nicosia
3 Bed Apartment For Sale
ΙΔΑΝΙΚΟ ΙΣΟΓΕΙΟ ΔΙΑΜΕΡΙΣΜΑ 145τμ, ΚΗΠΟ 96τμ, και ΠΙΙΣΙΝΑ ΣΤΟ ΠΛΑΤΥ
EUR 455.000
For internal use only:
47CHCH
VL14487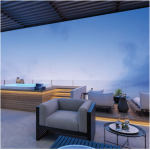 Likavitos, Nicosia
3 Bed Apartment For Sale
ΠΟΛΥ ΜΕΓΑΛΟ ΡΕΤΙΡΕ 145τμ , ΚΑΛΥΜΜΕΝΕΣ ΒΕΡΑΝΤΕΣ 23 τμ, ROOF GARDEN 74τμ, ΜΕ 3 ΧΩΡΟΥΣ ΣΤΑΘΜΕΥΣΗΣ
EUR 499.000
For internal use only:
47CHCH
VL14485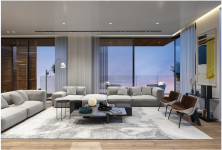 Likavitos, Nicosia
3 Bed Apartment For Sale
ΡΕΤΙΡΕ 128Ττμ , ΚΑΛΥΜΜΕΝΕΣ ΒΕΡΑΝΤΕΣ 29 τμ, ROOF GARDEN 74τμ, ΜΕ 3 ΧΩΡΟΥΣ ΣΤΑΘΜΕΥΣΗΣ
EUR 449.000
For internal use only:
47CHCH