Two bedroom apartment in the center of Latsia near of all everyday amenities
ΔΥΟ ΥΠΝΟΔΩΜΑΤΙΑ ΔΙΑΜΕΡΙΣΜΑ ΣΤΟ ΚΕΝΤΡΟ ΤΩΝ ΛΑΤΣΙΩΝ ΚΟΝΤΑ ΣΕ ΟΛΕΣ ΤΙΣ ΥΠΗΡΕΣΙΕΣ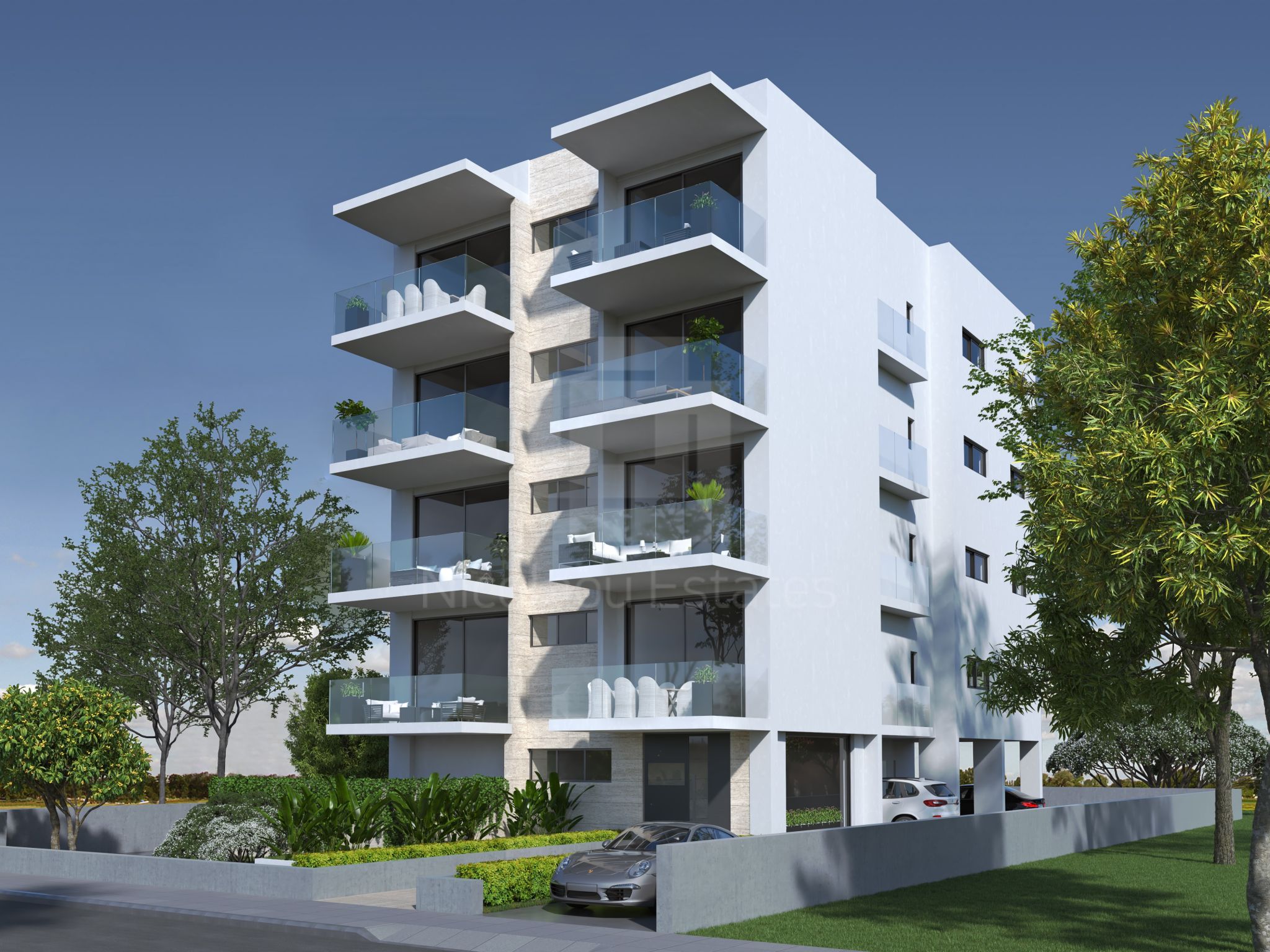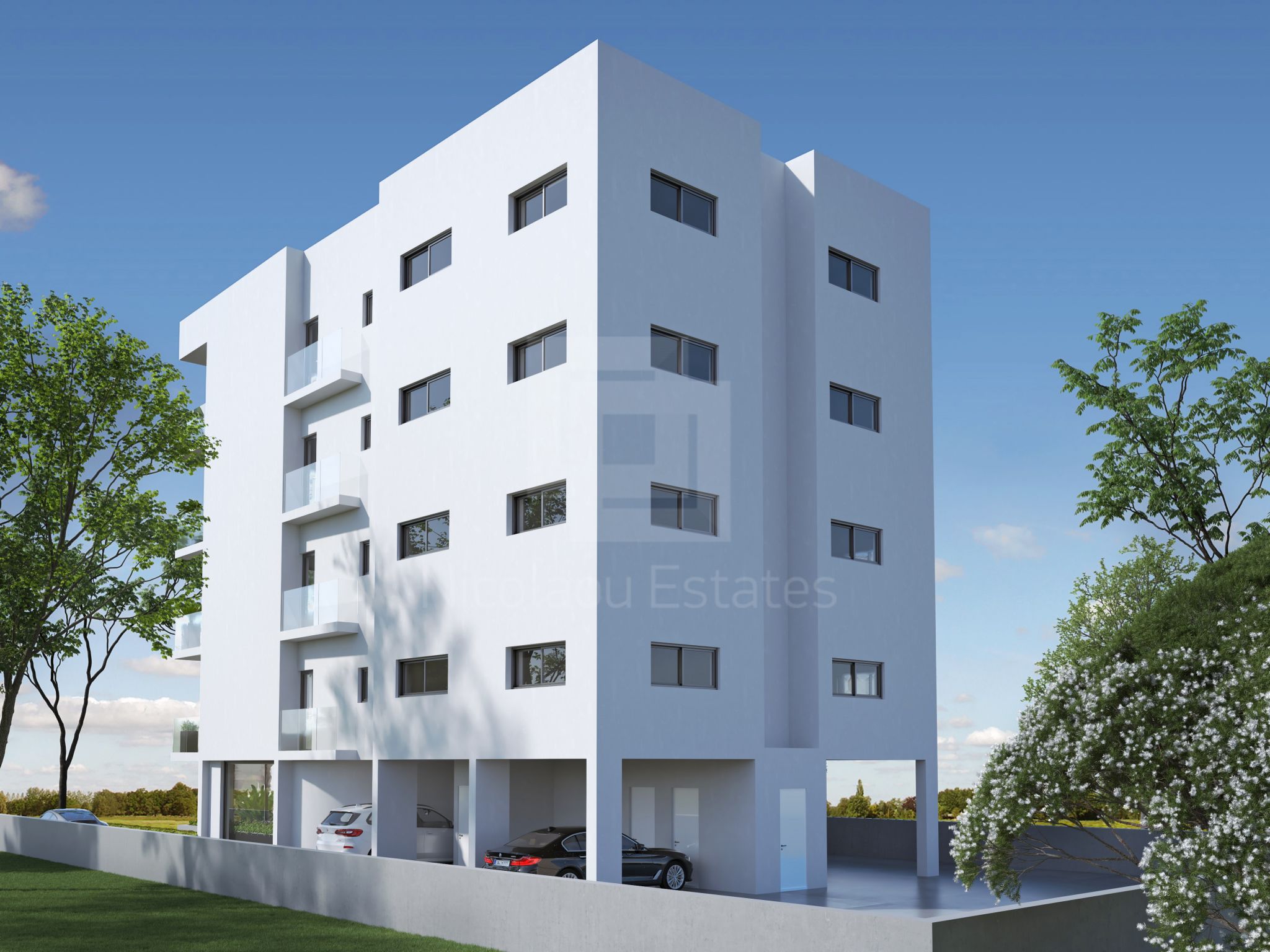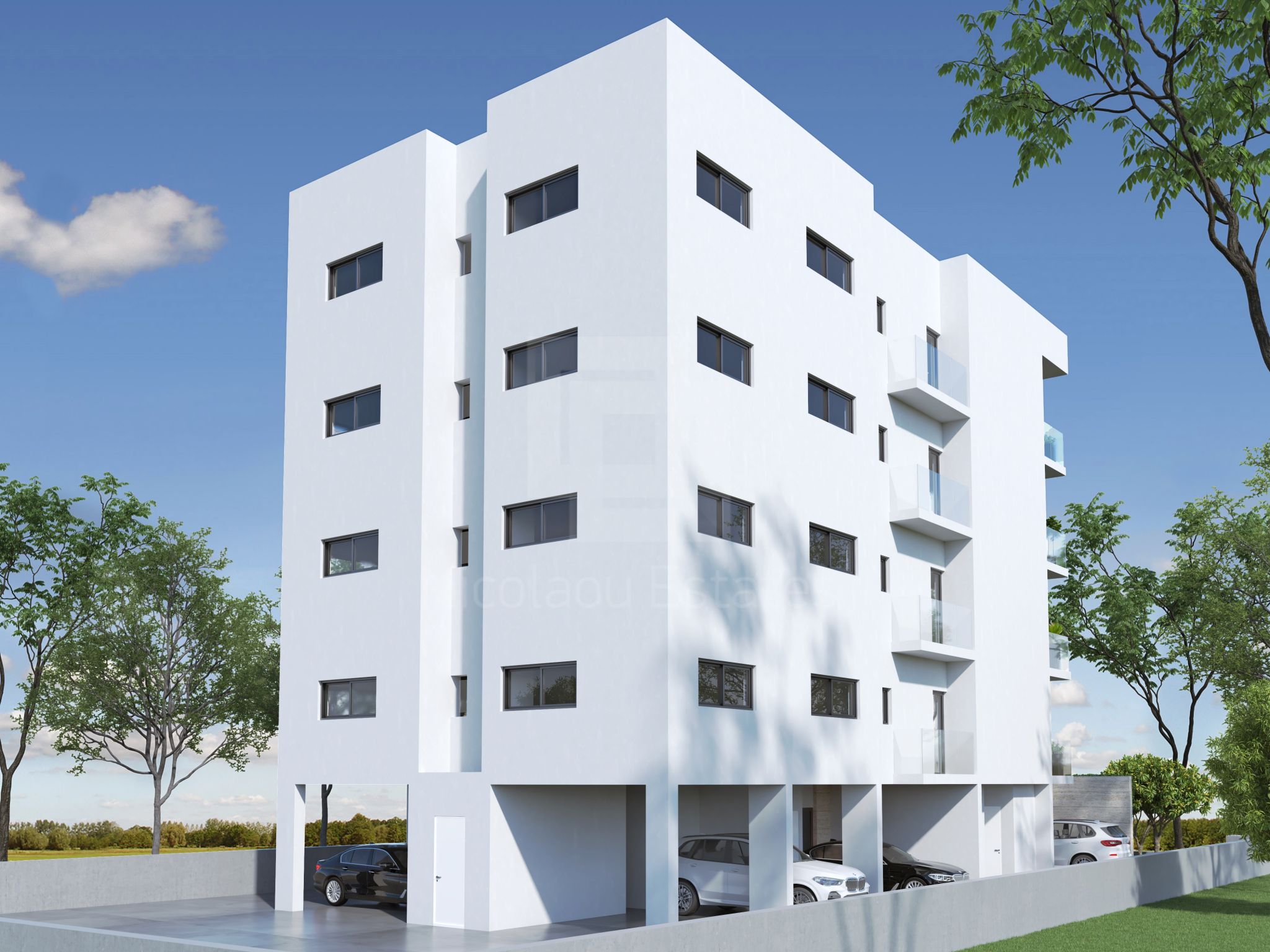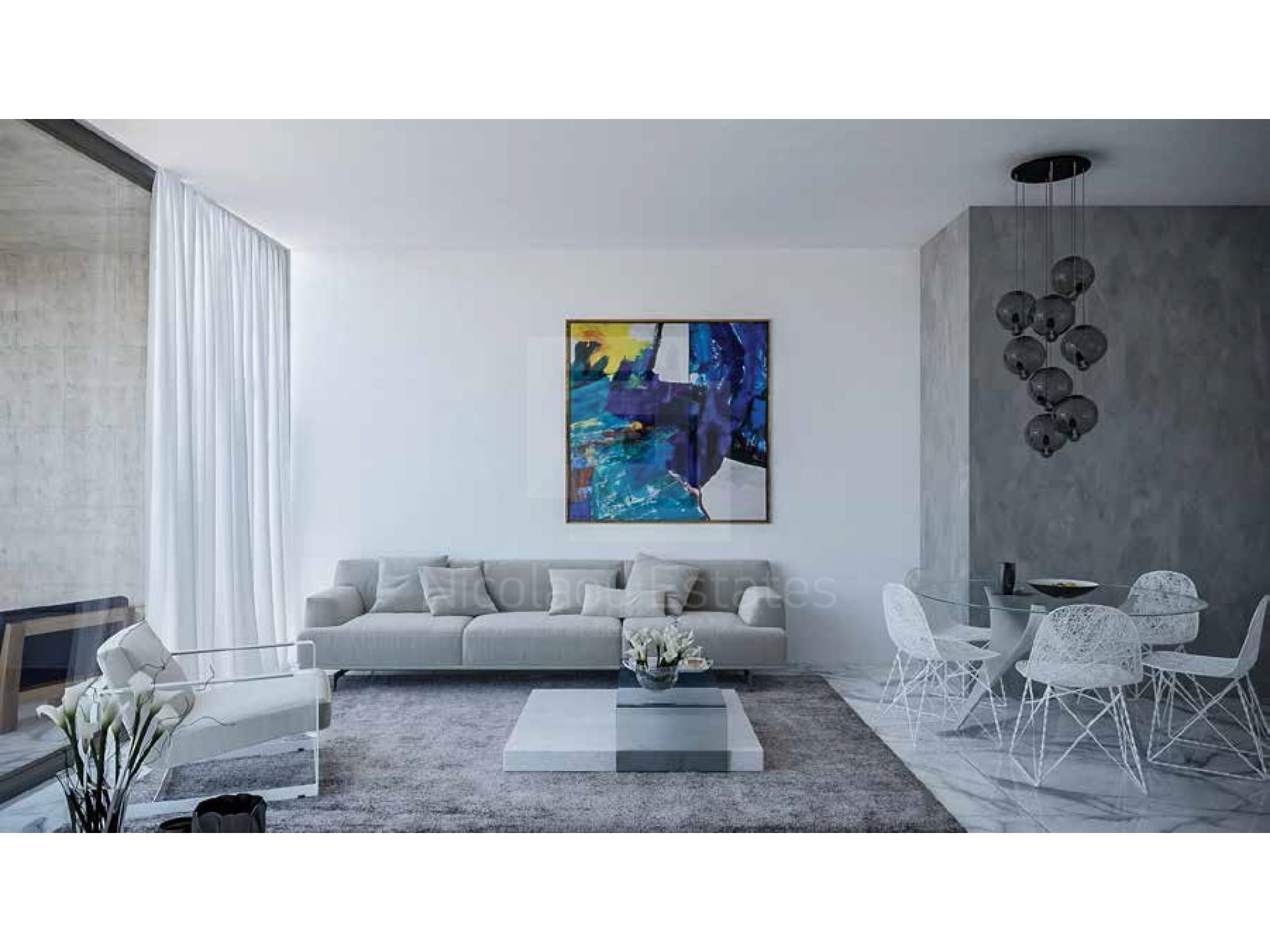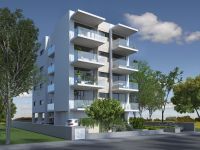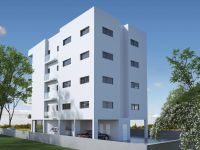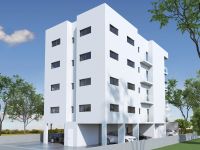 Total Floors:
4 (Floor No.: 1)
29
2
240
Covered Internal Area:
83 m2
Download 7 property images
DESCRIPTION
This brand new residential project is located in the center of Latsia. A modern apartment building ideal for families and individuals who want to live in a nice residential neighborhood, close to schools, shops and services, few minutes from the mall of Cyprus and with easy access to the Nicosia - Limassol highway.
The modern lines of the building and the carefully designed apartments, offer comfort and functionality, whereas the high quality standards in construction and materials raise the standard of living.
The residence comprises of four floors with eight apartments in total. Each floor comprises of two two- bedroom apartments. All the residences have spacious open plan interior spaces and large terraces with nice views. The Residence includes spacious apartments with large interior spaces, bedrooms, balconies, parking lot and storerooms.
This apartment is build on the first floor and consists of a living room with dining area and open plan kitchen, two bedrooms and two bathrooms. One of the bathrooms is en-suite in master bedroom. It comes with a parking space.

TECHNICAL SPECIFICATIONS
- Class A' Energy Certificate
- Sound and thermal insulation
- LED Lights
- Technogranite kitchen counters
- Woodwork flooring of high quality
- Security camera at the building's entrance
- Controlled Access
- Landscaping in public used areas with plants
- Security Door at each apartment
- Individual Solar Water Heater for each apartment
- Underfloor Heating

---
Νέο οικιστικό έργο που βρίσκεται στο κέντρο των Λατσιών. Μια μοντέρνα πολυκατοικία ιδανική για οικογένειες και άτομα που θέλουν να ζουν σε μια ήσυχη περιοχή, κοντά σε σχολεία, υπηρεσίες και καταστήματα, μερικά λεπτά απο το εμπορικό κέντρο και με εύκολη πρόσβαση στον αυτοκινητόδρομο Λευκωσίας - Λεμεσού. 
Αυτή η καινούργια πολυκατοικία αποτελεί μια νέα αναβαθμισμένη οικιστική πρόταση με πολλές ανέσεις. Οι μοντέρνες γραμμές του κτιρίου και τα έξυπνα σχεδιασμένα διαμερίσματα προσφέρουν άνεση και λειτουργικότητα, ενω οι ψηλές προδιαγραφές ποιότητας στην κατασκευή και τα υλικά ανεβάζουν το επίπεδο της διαβίωσης.
Η πολυκατοικία αποτελείται από 4 ορόφους με oκτώ διαμερίσματα συνολικά. Ο κάθε όροφος περιλαμβάνει δύο διαμερίσματα δύο υπνοδωματίων. Όλα τα διαμερίσματα διαθέτουν ευρύχωρους εσωτερικούς χώρους και μεγάλες βεράντες με ωραία θέα. Η πολυκατοικία, περιλαμβάνει διαμερίσματα με ευρύχωρα υπνοδωμάτια μεγάλους εσωτερικούς χώρους, μπαλκόνια, χώρους στάθμευσης και αποθήκες.
Αυτό το διαμέρισμα βρίσκεται στον πρώτο όροφο και αποτελείται από το σαλόνι με την τραπεζαρία και ενιαία κουζίνα, δύο υπνοδωμάτια και δύο μπάνια. Το ένα από τα δύο μπάνια βρίσκεται στο κυρίως υπνοδωμάτιο. Το διαμέρισμα διαθέτει ένα χώρο στάθμευσης.
ΤΕΧΝΙΚΕΣ ΠΡΟΔΙΑΓΡΑΦΕΣ
- Πιστοποιητικό Ενεργειακής Απόδοσης Α'

- Hχητική και θερμική μόνωση

- Φωτισμός LED

- Τεχνογρανίτες στην κουζίνα

- Ξυλουργικά και δάπεδα πρώτης ποιότητας

- Θυροκάμερες

- Ελεγχόμενες προσβάσεις

- Τοπιοτέχνηση στους κοινόχρηστους χώρους

- Εξώπορτα με κλειδαριά ασφαλείας

- Hλιακός θερμοσίφωνας για κάθε διαμέρισμα

- Ανεξάρτητη κεντρική υποδαπέδια θέρμανση για κάθε διαμέρισμα
MAIN PROPERTY FEATURES
Brand New
Central Heating
For Investment
Garage / Designated Parking
Unfurnished
COMMUNAL FEATURES
This 2-bedroom apartment in Latsia, Nicosia is being offered for sale at EUR 168.000 (VAT not included).
Other property suggestions
VL16521
Latsia, Nicosia
3 Bed Apartment For Sale
ΚΑΙΝΟΥΡΙΟ ΔΙΑΜΕΡΙΣΜΑ ΤΡΙΩΝ ΥΠΝΟΔΩΜΑΤΙΩΝ ΣΤΑ ΛΑΤΣΙΑ
EUR 200.000
For internal use only:
50CHPI
VL16467
Lakatamia, Nicosia
2 Bed Apartment For Sale
ΔΙΑΜΕΡΙΣΜΑ 2 ΥΠΝΟΔΩΜΑΤΙΩΝ ΤΕΛΕΥΤΑΙΟ ΟΡΟΦΟ ΜΕ 121 Τ.Μ. ΒΕΡΑΝΤΕΣ ΣΤΗ ΛΑΚΑΤΑΜΙΑ
EUR 190.000
For internal use only:
57GEAL
VL16464
Lakatamia, Nicosia
2 Bed Apartment For Sale
ΔΙΑΜΕΡΙΣΜΑ 2 ΥΠΝΟΔΩΜΑΤΙΩΝ ΣΤΗ ΛΑΚΑΤΑΜΙΑ ΑΠΕΝΑΝΤΙ ΑΠΟ ΤΟ ΓΡΑΜΜΙΚΟ ΠΑΡΚΟ
EUR 165.000
For internal use only:
57GEAL
VL16407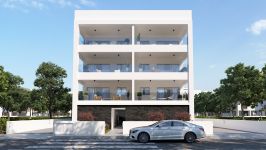 Strovolos, Nicosia
2 Bed Apartment For Sale
ΜΕΓΑΛΟ 2 ΥΠΝΟΔΩΜΑΤΙΩΝ ΔΙΑΜΕΡΙΣΜΑ ΣΤΟ ΣΤΡΟΒΟΛΟ
EUR 160.000
For internal use only:
47CHCH
VL16127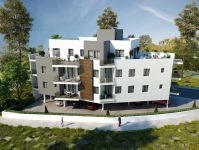 Palouriotissa, Nicosia
2 Bed Apartment For Sale
ΜΟΝΤΕΡΝΟ ΥΠΟ ΑΝΕΓΕΡΣΗ ΚΤΗΡΙΟ ΚΑΤΑΛΛΗΛΟ ΓΙΑ ΕΠΕΝΔΥΣΗ ΣΤΗΝ ΠΑΛΟΥΡΙΩΤΙΣΣΑ
EUR 157.000
For internal use only:
50CHPI
VL16077
Engomi, Nicosia
2 Bed Apartment For Sale
ΔΙΑΜΕΡΙΣΜΑ ΔΥΟ ΥΠΝΟΔΩΜΑΤΙΩΝ ΜΕ 58 Τ.Μ. ΜΕ ΙΔΙΩΤΙΚΟ ΚΗΠΟ ΟΡΟΦΗΣ ΣΤΗΝ ΕΓΚΩΜΗ
EUR 190.000
For internal use only:
50CHPI
VL16044
Aglantzia, Nicosia
2 Bed Apartment For Sale
ΔΥΟ ΥΠΝΟΔΩΜΑΤΙΑ ΔΙΑΜΕΡΙΣΜΑ ΔΙΠΛΑ ΑΠΟ ΤΟ ΠΑΡΚΟ ΑΚΑΔΗΜΙΑΣ ΣΤΗ ΛΕΥΚΩΣΙΑ
EUR 200.000
For internal use only:
50CHPI
VL16014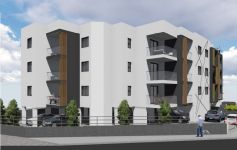 Aglantzia, Nicosia
2 Bed Apartment For Sale
ΚΑΙΝΟΥΡΙΟ ΔΙΑΜΕΡΙΣΜΑ ΔΥΟ ΥΠΝΟΔΩΜΑΤΙΩΝ ΣΤΗΝ ΑΓΛΑΝΤΖΙΑ ΙΔΑΝΙΚΟ ΓΙΑ ΦΟΙΤΗΤΕΣ
EUR 159.000
For internal use only:
47CHCH