Three bedroom apartment plus office in Strovolos
ΤΡΙΑ ΥΠΝΟΔΩΜΑΤΙΑ ΔΙΑΜΕΡΙΣΜΑ ΜΕ ΔΩΜΑΤΙΟ ΓΙΑ ΓΡΑΦΕΙΟ ΣΤΟ ΣΤΡΟΒΟΛΟ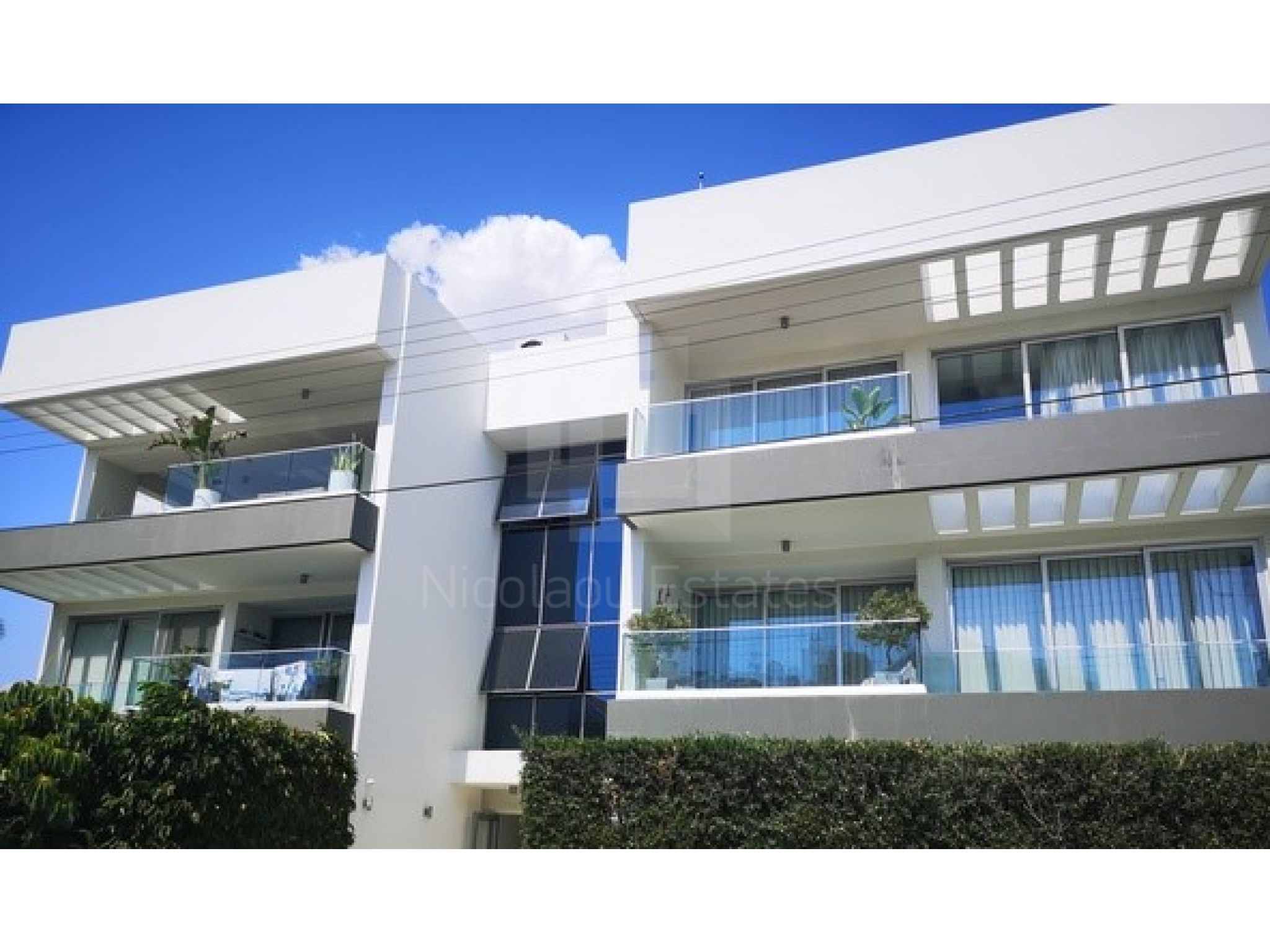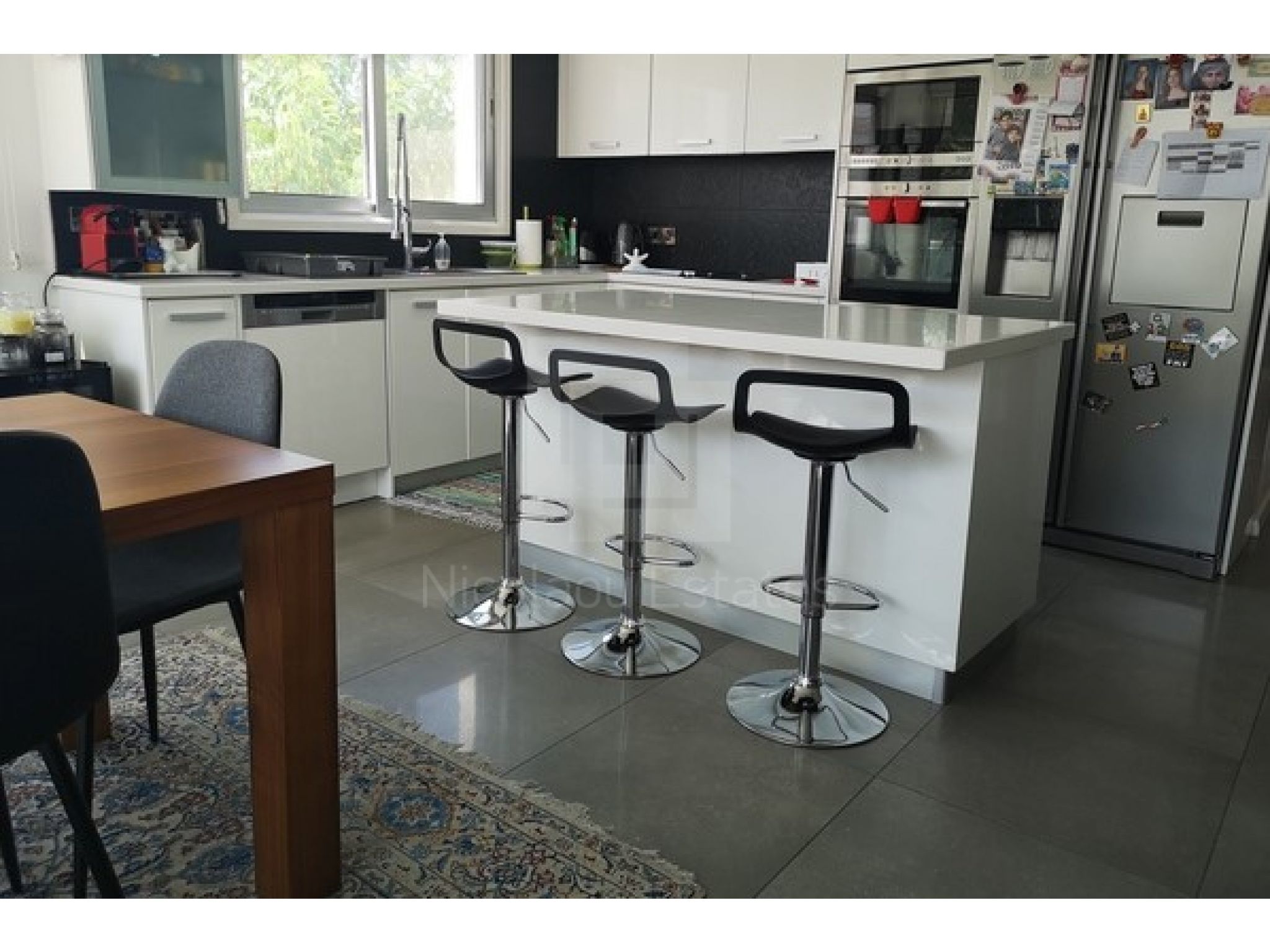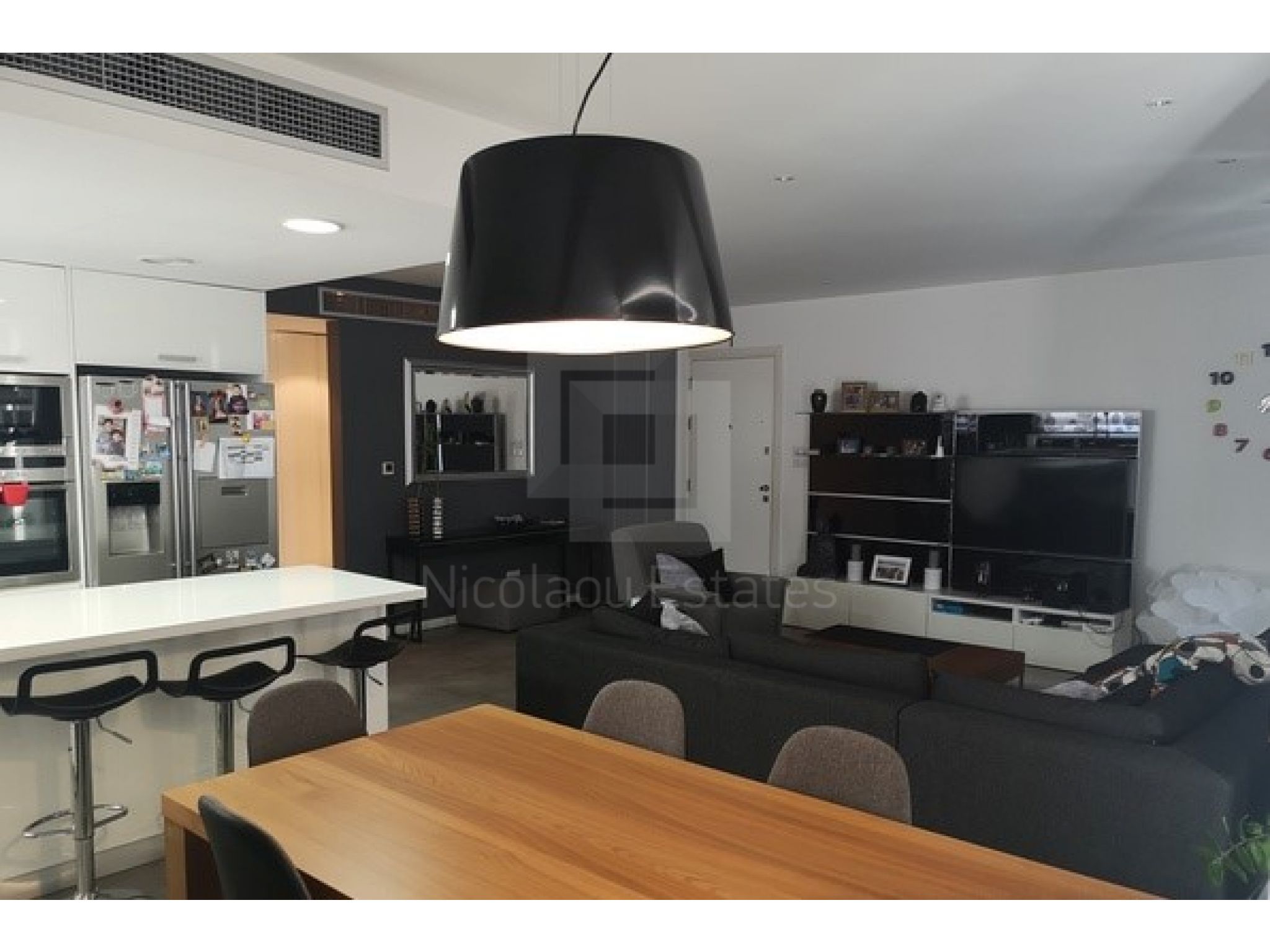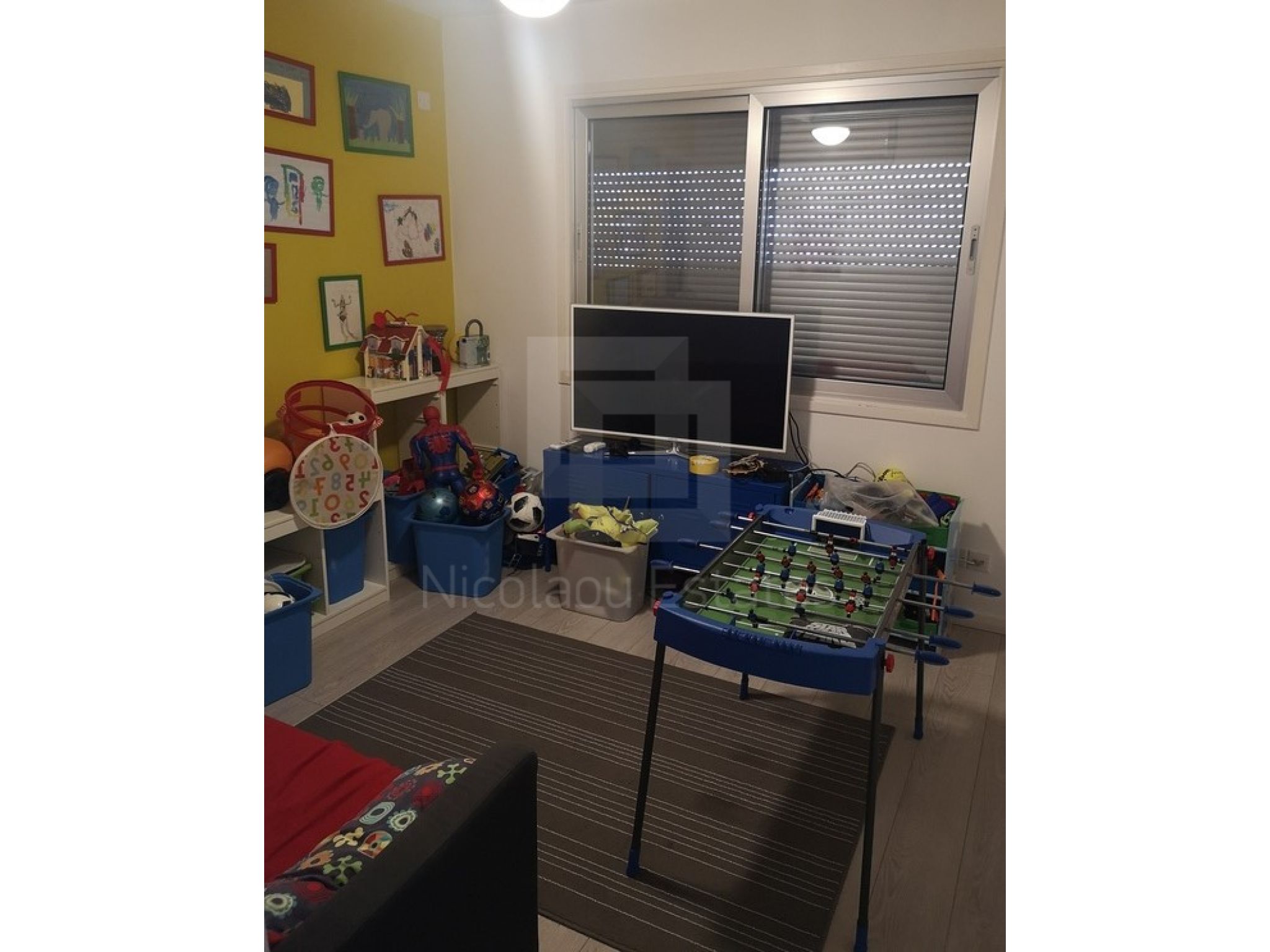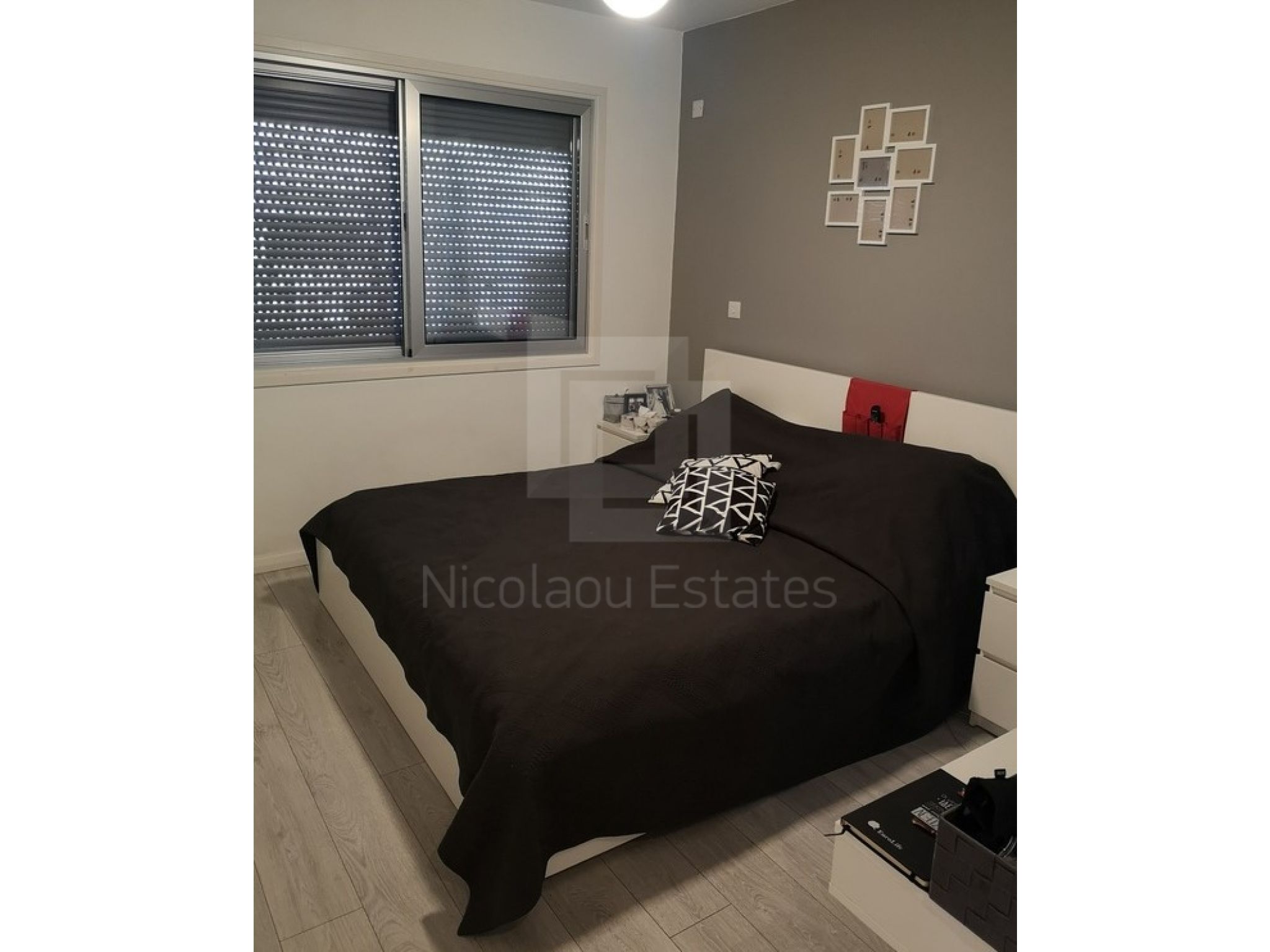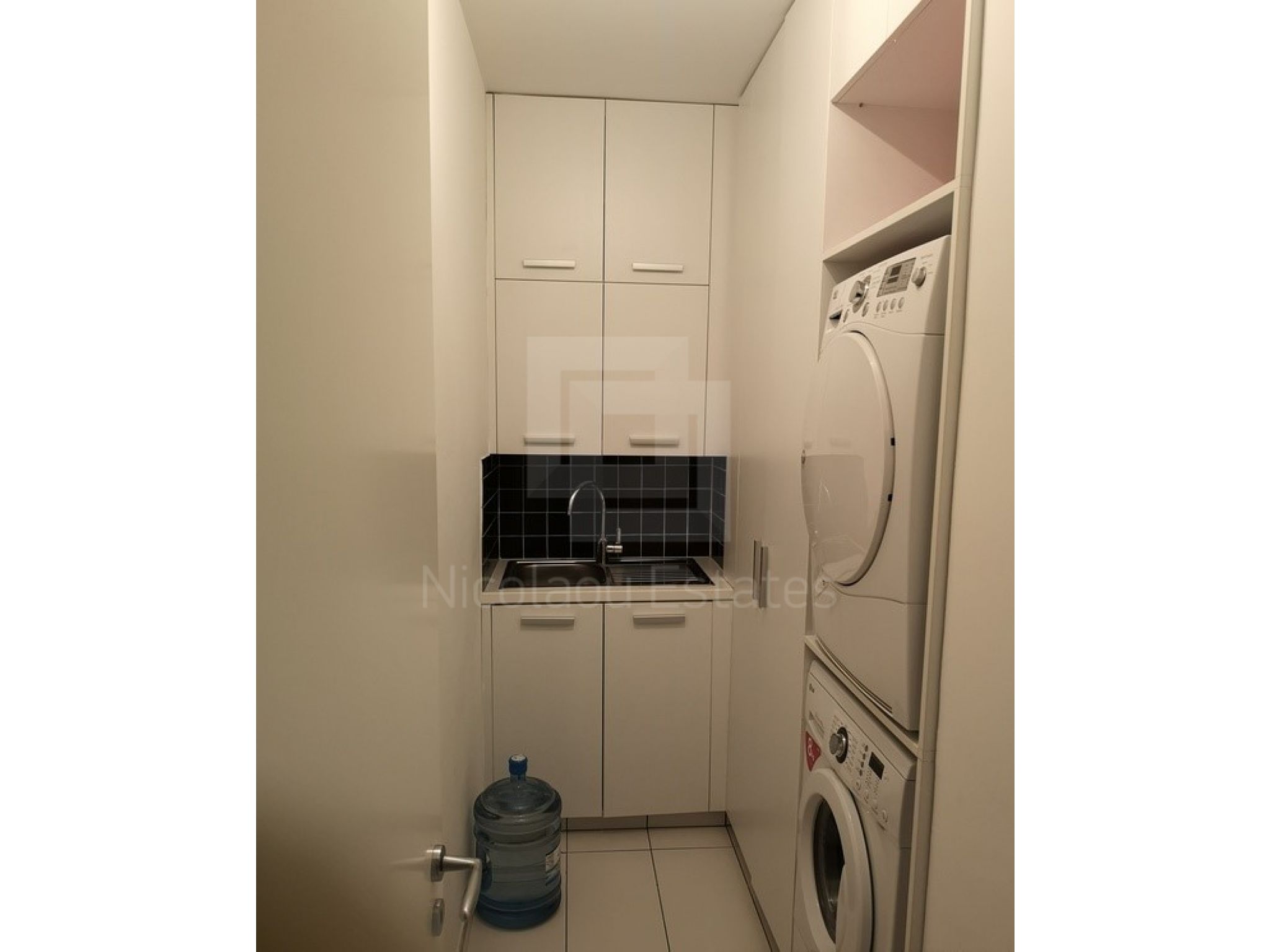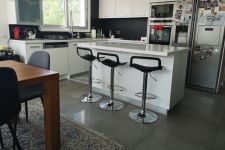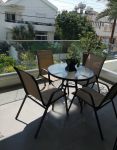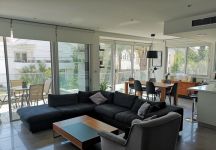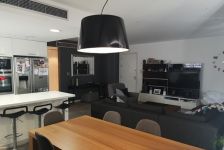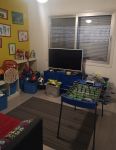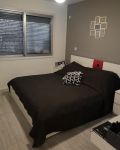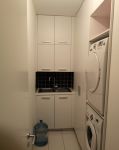 DESCRIPTION
This is a beautiful apartment on the first floor of a small quiet building consisting of only five apartments  and it is located off Prodromou street very close to GC school. 
The apartment consists of three bedrooms (master bedroom with en suite) plus one service room consisting of living quarters (ideal for office or maids room) with en suite, storage area, WiFi and TV connection.

More details:
- Total interior 140 sq.m (123 sq.m plus 17 sq.m - service room)
- Full air - conditioning 
- Underfloor heating 
- Solar water system
- 2  covered parking spaces
- Ceiling fans in bedrooms

- Mosquito nets in all apartment

- Fully fitted kitchen

- 3 bathrooms plus 1 (service room)

- Laundry room
---
Πρόκειται για ένα όμορφο διαμέρισμα στον πρώτο όροφο ενός μικρού ήσυχου κτιρίου που αποτελείται από μόλις πέντε διαμερίσματα και βρίσκεται πίσω από την οδό Προδρόμου, πολύ κοντά στο σχολείο GC. 
Το διαμέρισμα αποτελείται από τρία υπνοδωμάτια (master υπνοδωμάτιο με μπάνιο) και ένα δωμάτιο υπηρεσίας αποτελούμενο από καθιστικό (ιδανικό για γραφείο ή δωμάτιο υπηρεσίας) με μπάνιο, χώρο αποθήκευσης, WiFi και σύνδεση τηλεόρασης.

Περισσότερες λεπτομέρειες:
- Συνολικό εσωτερικό 140 τ.μ. (123 τ.μ. συν 17 τ.μ. - γραφείο)
- Κλιματιστικά σε όλους τους χώρους
- Υποδαπέδια θέρμανση 
- Ηλιακός θερμοσίφωνας
- 2 καλυμμένοι χώροι στάθμευσης 
- Ανεμιστήρες οροφής στα υπνοδωμάτια

- Κουνουπιέρες σε ολα τα παραθυρα
- Πλήρως εξοπλισμένη κουζίνα

- 3 μπάνια συν 1 (δωμάτιο υπηρεσίας)

- Πλυσταριό 
MAIN PROPERTY FEATURES
Central Heating
Garage / Designated Parking
Partly Furnished
Resale
Available: immediate
This 3-bedroom apartment in Strovolos, Nicosia is being offered for sale at EUR 350.000.
Other property suggestions
VL16503
Acropoli, Nicosia
3 Bed Apartment For Sale
ΚΑΙΝΟΥΡΙΟ ΔΙΑΜΕΡΙΣΜΑ ΤΡΙΩΝ ΥΠΝΟΔΩΜΑΤΙΩΝ ΣΤΗ ΠΕΡΙΟΧΗ ΑΚΡΟΠΟΛΗ ΣΤΗ ΛΕΥΚΩΣΙΑ
EUR 339.000
For internal use only:
50CHPI
VL16500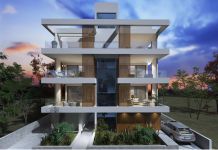 Strovolos, Nicosia
3 Bed Apartment For Sale
ΚΑΙΝΟΥΡΙΟ ΡΕΤΙΡΕ ΟΡΟΦΟ-ΔΙΑΜΕΡΙΣΜΑ ΤΡΙΩΝ ΥΠΝΟΔΩΜΑΤΙΩΝ ΣΤΟΝ ΣΤΡΟΒΟΛΟ ΜΕ 106 Τ.Μ. ΒΕΡΑΝΤΕΣ
EUR 440.000
For internal use only:
50CHPI
VL16443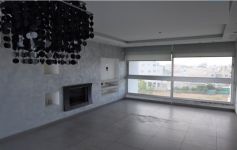 Strovolos, Nicosia
3 Bed Apartment For Sale
ΤΡΙΩΝ ΥΠΝΟΔΩΜΑΤΙΩΝ ΔΙΑΜΕΡΙΣΜΑ ΣΤΟ ΣΤΡΟΒΟΛΟ ΜΕ ΤΖΑΚΙ, ΚΗΠΟ ΟΡΟΦΗΣ & 2 ΧΩΡΟΥΣ ΣΤΑΘΜΕΥΣΗΣ
EUR 332.000
For internal use only:
50CHPI
VL16392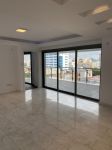 Town Center, Nicosia
3 Bed Apartment For Sale
ΜΟΝΤΕΡΝΟ ΔΙΑΜΕΡΙΣΜΑ ΤΡΙΩΝ ΥΠΝΟΔΩΜΑΤΙΩΝ ΜΕ 2 ΥΠΟΓΕΙΕΣ ΘΕΣΕΙΣ ΣΤΑΘΜΕΥΣΗΣ & ΔΥΟ ΑΠΟΘΗΚΕΣ ΣΤΟ ΚΕΝΤΡΟ ΤΗΣ ΠΟΛΗΣ
EUR 375.000
For internal use only:
7CHLU
VL16318
Agioi Omologites, Nicosia
4 Bed Apartment For Sale
ΜΟΝΤΕΡΝΟ ΔΙΑΜΕΡΙΣΜΑ ΜΕ 79 Τ.Μ. ΙΔΙΩΤΙΚΟ ΚΗΠΟ ΟΡΟΦΗΣ & 2 ΚΑΛΥΜΜΕΝΟΥΣ ΧΩΡΟΥΣ ΣΤΑΘΜΕΥΣΗΣ ΣΤΟΥΣ ΑΓΙΟΥΣ ΟΜΟΛΟΓΗΤΕΣ
EUR 390.000
For internal use only:
1PANI
VL16129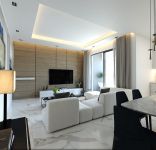 Palouriotissa, Nicosia
3 Bed Apartment For Sale
ΤΡΙΩΝ ΥΠΝΟΔΩΜΑΤΙΩΝ ΔΙΑΜΕΡΙΣΜΑ ΜΕ ΠΟΛΥ ΜΕΓΑΛΕΣ ΒΕΡΑΝΤΕΣ ΣΤΗ ΠΑΛΟΥΡΙΩΤΙΣΣΑ
EUR 380.000
For internal use only:
50CHPI
VL16066
Strovolos, Nicosia
2 Bed Apartment For Sale
ΠΟΛΥΤΕΛΕΣ ΡΕΤΙΡΕ ΔΙΑΜΕΡΙΣΜΑ ΔΥΟ ΥΠΝΟΔΩΜΑΤΙΩΝ ΣΤΟΝ ΣΤΡΟΒΟΛΟ ΜΕ 86 Τ.Μ. ΒΕΡΑΝΤΕΣ
EUR 335.000
For internal use only:
47CHCH
VL16047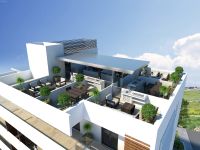 Strovolos, Nicosia
3 Bed Apartment For Sale
ΤΡΙΑ ΥΠΝΟΔΩΜΑΤΙΑ ΔΙΑΜΕΡΙΣΜΑ ΜΕ ΕΠΙΛΟΓΗ ΓΙΑ ΚΗΠΟ ΟΡΟΦΗΣ Σ'ΕΝΑ ΜΟΝΤΕΡΝΟ ΚΤΗΡΙΟ ΣΤΟΝ ΣΤΡΟΒΟΛΟ
EUR 360.000
For internal use only:
50CHPI
VL15925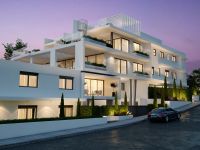 Plati, Nicosia
3 Bed Apartment For Sale
ΠΟΛΥ ΜΕΓΑΛΟ ΔΙΑΜΕΡΙΣΜΑ ΜΕ ΟΛΕΣ ΤΙΣ ΑΝΕΣΕΙΣ ΣΤΟ ΠΛΑΤΥ
EUR 425.000
For internal use only:
47CHCH
VL15743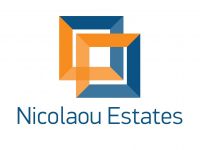 Engomi, Nicosia
3 Bed Apartment For Sale
ΤΡΙΑ ΥΠΝΟΔΩΜΑΤΙΑ ΔΙΑΜΕΡΙΣΜΑ ΣΤΗΝ ΕΓΚΩΜΗ ΜΕ ΥΠΟΔΑΠΕΔΙΑ ΘΕΡΜΑΝΣΗ
EUR 359.640
For internal use only:
57GEAL
VL15408
Aglantzia, Nicosia
3 Bed Apartment For Sale
ΤΡΙΑ ΥΠΝΟΔΩΜΑΤΙΑ ΔΙΑΜΕΡΙΣΜΑ ΣΤΗΝ ΑΓΛΑΝΤΖΙΑ ΜΕ 148 Τ.Μ ΒΕΡΑΝΤΑ
EUR 427.000
For internal use only:
57GEAL
VL15406
Agios Dometios, Nicosia
3 Bed Apartment For Sale
ΚΑΙΝΟΥΡΙΟ ΔΙΑΜΕΡΙΣΜΑ ΤΡΙΩΝ ΥΠΝΟΔΩΜΑΤΙΩΝ ΜΕ 2 ΧΩΡΟΥΣ ΣΤΑΘΜΕΥΣΗΣ ΣΤΟΝ ΑΓΙΟ ΔΟΜΕΤΙΟ
EUR 320.000
For internal use only:
57GEAL
VL15261
Agioi Omologites, Nicosia
3 Bed Apartment For Sale
ΔΙΑΜΕΡΙΣΜΑ ΤΡΙΩΝ ΥΠΝΟΔΩΜΑΤΙΩΝ ΣΤΟΥΣ ΑΓΙΟΥΣ ΟΜΟΛΟΓΗΤΕΣ ΜΕ ΕΥΚΟΛΗ ΠΡΟΣΒΑΣΗ ΣΕ ΟΛΑ ΤΑ ΜΕΡΗ ΤΗΣ ΠΡΩΤΕΥΟΥΣΑΣ
EUR 385.000
For internal use only:
50CHPI
VL15251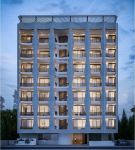 Town Center, Nicosia
3 Bed Apartment For Sale
ΚΑΙΝΟΥΡΓΙΟ ΔΙΑΜΕΡΙΣΜΑ ΤΡΙΩΝ ΥΠΝΟΔΩΜΑΤΙΩΝ ΜΕ ΚΗΠΟ ΟΡΟΦΗΣ ΣΤΟ ΚΕΝΤΡΟ ΤΗΣ ΛΕΥΚΩΣΙΑΣ
EUR 365.000
For internal use only:
50CHPI
VL15177
Acropoli, Nicosia
3 Bed Apartment For Sale
ΚΑΙΝΟΥΡΙΟ ΔΙΑΜΕΡΙΣΜΑ ΤΡΙΩΝ ΥΠΝΟΔΩΜΑΤΙΩΝ ΣΤΗΝ ΑΚΡΟΠΟΛΗ ΜΕ ΔΥΟ ΧΩΡΟΥΣ ΣΤΑΘΜΕΥΣΗΣ
EUR 367.000
For internal use only:
50CHPI
VL15159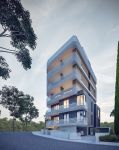 Likavitos, Nicosia
3 Bed Apartment For Sale
ΚΑΙΝΟΥΡΙΟ ΟΡΟΦΟ-ΔΙΑΜΕΡΙΣΜΑ ΤΡΙΩΝ ΥΠΝΟΔΩΜΑΤΙΩΝ ΣΕ ΜΟΝΤΕΡΝΟ ΚΤΙΡΙΟ ΣΤΟ ΛΥΚΑΒΗΤΟ
EUR 448.000
For internal use only:
50CHPI