Luxury two bedroom penthouse apartment in Strovolos with 86 sq.m verandas
ΠΟΛΥΤΕΛΕΣ ΡΕΤΙΡΕ ΔΙΑΜΕΡΙΣΜΑ ΔΥΟ ΥΠΝΟΔΩΜΑΤΙΩΝ ΣΤΟΝ ΣΤΡΟΒΟΛΟ ΜΕ 86 Τ.Μ. ΒΕΡΑΝΤΕΣ
Total Floors:
4 (Floor No.: 4)
29
2
245
Covered Internal Area:
83 m2
Download 5 property images
DESCRIPTION
This is a high-end residential project located in the luxurious area of Strovolos in Nicosia situated on a corner plot. This luxurious project is a 4-floors building composed of two spacious 2-bedroom apartments per floor (each with 3 bathrooms) and 2 penthouses with large terraces. It's located near of all amenities and with the luxurious design & finishing, give this project an extraordinary added value.
This penthouse apartment is situated on the fourth floor and consists of a living room with dining area and open plan kitchen, a guest wc, two bedrooms and one bathroom. The master bedroom comes with en-suite shower. It has also:
- 1 storage
- 1 parking
- 34 sq.m. covered veranda
- 52 sq.m. uncovered veranda
- Air-Conditioning & Heating: VRV or multisystem with split unit in bedrooms & ducting in living room
- Central Heating: Provision
- Solar hot water system
- Video Interphone
and many more...
---
Πρόκειται για ένα πολυτελές οικιστικό έργο που βρίσκεται στην πολυτελή περιοχή του Στρόβολου στη Λευκωσία σε γωνιακό οικόπεδο. Είναι ένα κτίριο 4 ορόφων που αποτελείται από δύο ευρύχωρα διαμερίσματα 2 υπνοδωματίων ανά όροφο (το καθένα με 3 μπάνια) και 2 ρετιρέ με μεγάλες βεράντες. Βρίσκεται κοντά σε όλες τις ανέσεις και με τον πολυτελή σχεδιασμό και φινίρισμα, προσδίδουν σε αυτό το έργο μια εξαιρετική προστιθέμενη αξία.
Αυτό το διαμέρισμα βρίσκεται στον πρώτο όροφο και αποτελείται από σαλόνι με τραπεζαρία και κουζίνα ενιαίας διαρρύθμισης, ένα wc επισκεπτών, δύο υπνοδωμάτια και ένα μπάνιο. Το μεγάλο υπνοδωμάτιο διαθέτει ιδιωτικό ντους. Έχει επίσης:

- 1 αποθήκη

- 1 χώρο στάθμευσης

- 34 τ.μ. σκεπαστή βεράντα

- 52 τ.μ. ακάλυπτη βεράντα

- Κλιματισμός & Θέρμανση: VRV ή πολλαπλών συστημάτων με χωριστή μονάδα στα υπνοδωμάτια και αγωγός στο σαλόνι

- Κεντρική θέρμανση: Παροχή

- Ηλιακό σύστημα ζεστού νερού

- Διασύνδεση βίντεο

και πολλά άλλα...
MAIN PROPERTY FEATURES
For Investment
Garage / Designated Parking
Unfurnished
Available: 7/2022
This 2-bedroom apartment in Strovolos, Nicosia is being offered for sale at EUR 335.000 (VAT not included).
Other property suggestions
VL16503
Acropoli, Nicosia
3 Bed Apartment For Sale
ΚΑΙΝΟΥΡΙΟ ΔΙΑΜΕΡΙΣΜΑ ΤΡΙΩΝ ΥΠΝΟΔΩΜΑΤΙΩΝ ΣΤΗ ΠΕΡΙΟΧΗ ΑΚΡΟΠΟΛΗ ΣΤΗ ΛΕΥΚΩΣΙΑ
EUR 339.000
For internal use only:
50CHPI
VL16445
Strovolos, Nicosia
3 Bed Apartment For Sale
ΤΡΙΩΝ ΥΠΝΟΔΩΜΑΤΙΩΝ ΔΙΑΜΕΡΙΣΜΑ ΣΤΟ ΣΤΡΟΒΟΛΟ ΜΕ ΤΖΑΚΙ
EUR 304.000
For internal use only:
50CHPI
VL16443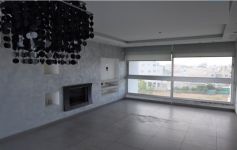 Strovolos, Nicosia
3 Bed Apartment For Sale
ΤΡΙΩΝ ΥΠΝΟΔΩΜΑΤΙΩΝ ΔΙΑΜΕΡΙΣΜΑ ΣΤΟ ΣΤΡΟΒΟΛΟ ΜΕ ΤΖΑΚΙ, ΚΗΠΟ ΟΡΟΦΗΣ & 2 ΧΩΡΟΥΣ ΣΤΑΘΜΕΥΣΗΣ
EUR 332.000
For internal use only:
50CHPI
VL16392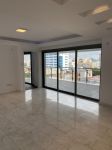 Town Center, Nicosia
3 Bed Apartment For Sale
ΜΟΝΤΕΡΝΟ ΔΙΑΜΕΡΙΣΜΑ ΤΡΙΩΝ ΥΠΝΟΔΩΜΑΤΙΩΝ ΜΕ 2 ΥΠΟΓΕΙΕΣ ΘΕΣΕΙΣ ΣΤΑΘΜΕΥΣΗΣ & ΔΥΟ ΑΠΟΘΗΚΕΣ ΣΤΟ ΚΕΝΤΡΟ ΤΗΣ ΠΟΛΗΣ
EUR 375.000
For internal use only:
7CHLU
VL15925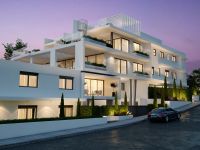 Plati, Nicosia
3 Bed Apartment For Sale
ΠΟΛΥ ΜΕΓΑΛΟ ΔΙΑΜΕΡΙΣΜΑ ΜΕ ΟΛΕΣ ΤΙΣ ΑΝΕΣΕΙΣ ΣΤΟ ΠΛΑΤΥ
EUR 425.000
For internal use only:
47CHCH
VL15743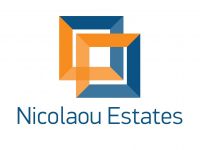 Engomi, Nicosia
3 Bed Apartment For Sale
ΤΡΙΑ ΥΠΝΟΔΩΜΑΤΙΑ ΔΙΑΜΕΡΙΣΜΑ ΣΤΗΝ ΕΓΚΩΜΗ ΜΕ ΥΠΟΔΑΠΕΔΙΑ ΘΕΡΜΑΝΣΗ
EUR 359.640
For internal use only:
57GEAL
VL15408
Aglantzia, Nicosia
3 Bed Apartment For Sale
ΤΡΙΑ ΥΠΝΟΔΩΜΑΤΙΑ ΔΙΑΜΕΡΙΣΜΑ ΣΤΗΝ ΑΓΛΑΝΤΖΙΑ ΜΕ 148 Τ.Μ ΒΕΡΑΝΤΑ
EUR 427.000
For internal use only:
57GEAL
VL15406
Agios Dometios, Nicosia
3 Bed Apartment For Sale
ΚΑΙΝΟΥΡΙΟ ΔΙΑΜΕΡΙΣΜΑ ΤΡΙΩΝ ΥΠΝΟΔΩΜΑΤΙΩΝ ΜΕ 2 ΧΩΡΟΥΣ ΣΤΑΘΜΕΥΣΗΣ ΣΤΟΝ ΑΓΙΟ ΔΟΜΕΤΙΟ
EUR 320.000
For internal use only:
57GEAL
VL15156
Acropoli, Nicosia
3 Bed Apartment For Sale
ΚΑΙΝΟΥΡΙΟ ΔΙΑΜΕΡΙΣΜΑ ΤΡΙΩΝ ΥΠΝΟΔΩΜΑΤΙΩΝ ΜΕ ΔΥΟ ΧΩΡΟΥΣ ΣΤΑΘΜΕΥΣΗΣ ΣΤΗΝ ΑΚΡΟΠΟΛΗ
EUR 367.000
For internal use only:
50CHPI
VL15012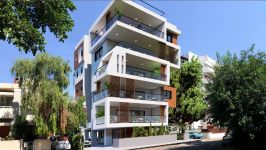 Engomi, Nicosia
3 Bed Apartment For Sale
ΤΡΙΑ ΥΠΝΟΔΩΜΑΤΙΑ ΟΡΟΦΟΔΙΑΜΕΡΙΣΜΑ ΜΕ ΔΥΟ ΧΩΡΟΥΣ ΣΤΑΘΜΕΥΣΗΣ ΣΕ ΚΑΙΝΟΥΡΙΟ ΜΟΝΤΕΡΝΟ ΚΤΙΡΙΟ ΣΤΗΝ ΕΓΚΩΜΗ
EUR 395.000
For internal use only:
50CHPI
VL14977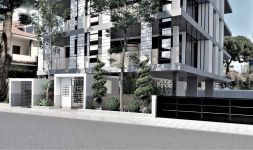 Engomi, Nicosia
3 Bed Apartment For Sale
ΑΝΕΤΟ ΔΙΑΜΕΡΙΣΜΑ ΤΡΙΩΝ ΥΠΝΟΔΩΜΑΤΙΩΝ ΣΤΗΝ ΕΓΚΩΜΗ ΜΕ ΔΥΟ ΧΩΡΟΥΣ ΣΤΑΘΜΕΥΣΗΣ
EUR 319.000
For internal use only:
50CHPI
VL14962
Strovolos, Nicosia
3 Bed Apartment For Sale
ΑΝΕΤΟ ΔΙΑΜΕΡΙΣΜΑ ΤΡΙΩΝ ΥΠΝΟΔΩΜΑΤΙΩΝ ΣΕ ΜΟΝΤΕΡΝΟ ΚΤΗΡΙΟ ΣΤΟΝ ΣΤΡΟΒΟΛΟ
EUR 385.000
For internal use only:
50CHPI