Three bedroom apartment in Engomi with underfloor heating
ΤΡΙΑ ΥΠΝΟΔΩΜΑΤΙΑ ΔΙΑΜΕΡΙΣΜΑ ΣΤΗΝ ΕΓΚΩΜΗ ΜΕ ΥΠΟΔΑΠΕΔΙΑ ΘΕΡΜΑΝΣΗ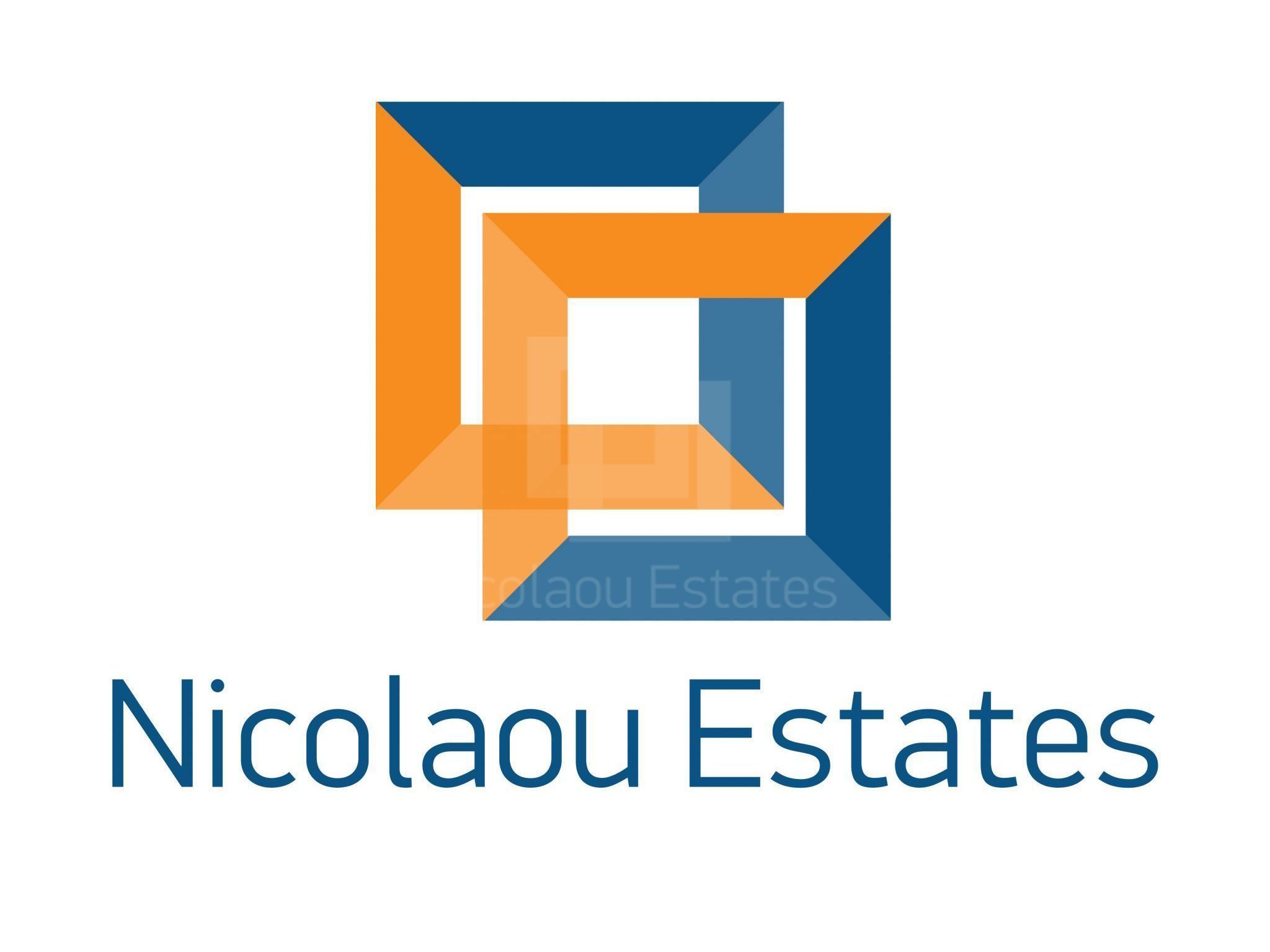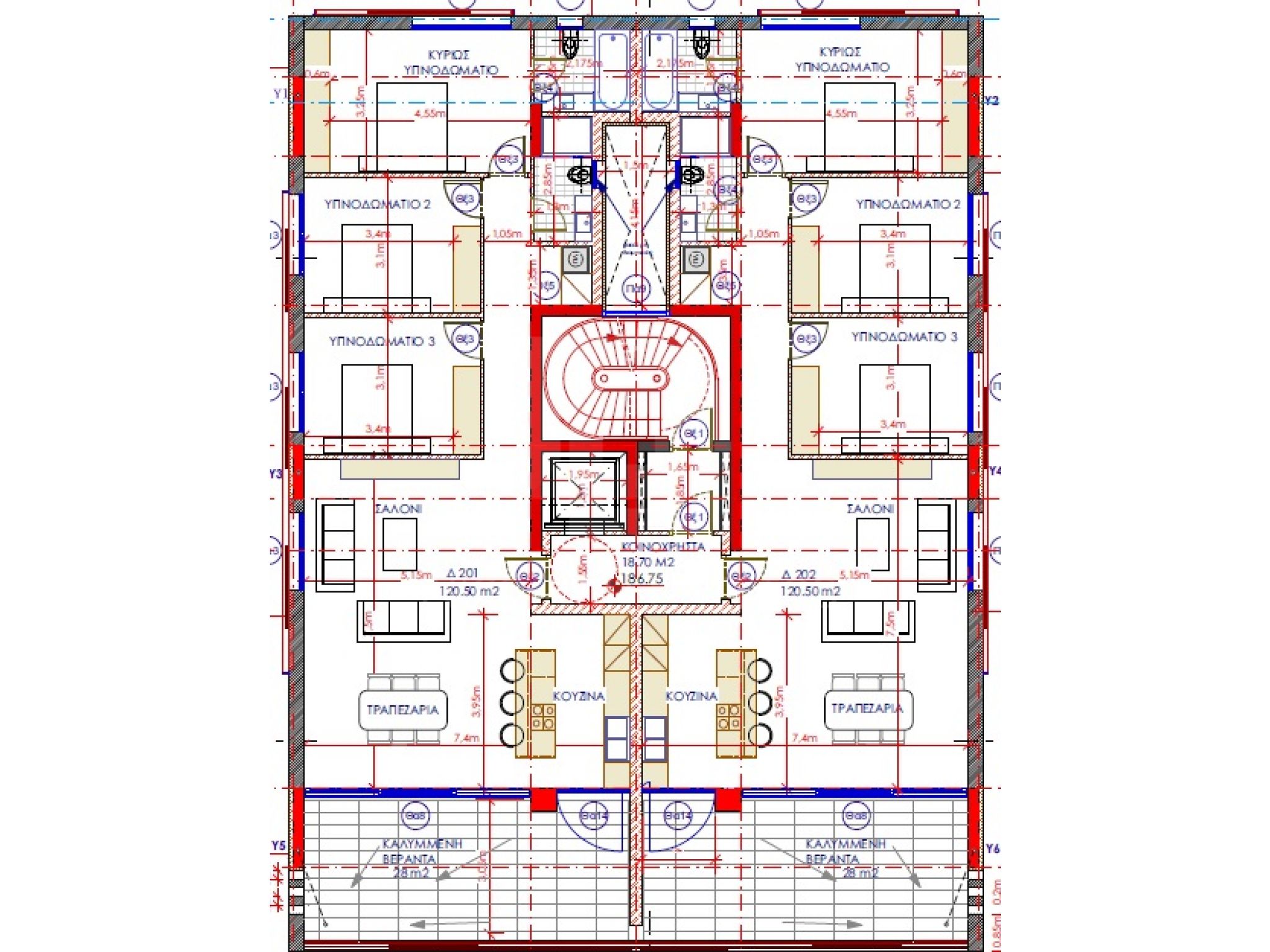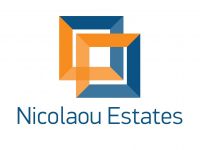 DESCRIPTION
Brand new building in Engomi. This apartment is on the second floor and consists of a living room with dining area, open plan kitchen, two bedrooms and two bathrooms. One of the bathrooms is en-suite in master bedroom. 
Features:
- Underfloor heating
- Provision for A/C units
- 1 storage
- 1 parking space
*Available also a three bedroom apartment on the thord floor. Price: 370.000.
---
Καινούρια πολυκατοικία στην Έγκωμη. Αυτό το διαμέρισμα βρίσκεται στον δεύτερο όροφο και  αποτελείται από το σαλόνι με το καθιστικό, ενιαία κουζίνα, δύο υπνοδωμάτια και δύο μπάνια. Το ένα από τα μπάνια βρίσκεται στο κυρίως υπνοδωμάτιο.
Χαρακτηριστικά:
- Υποδαπέδια θέρμανση
- Πρόνοια για κλιματισμό
- 1 αποθήκη
- 1 χώρος στάθμευσης
*Υπάρχει ακόμη ένα 3άρι διαμέρισμα προς πώληση στην τρίτο όροφο. Τιμή: €370,000.
MAIN PROPERTY FEATURES
Central Heating
Garage / Designated Parking
Unfurnished
This 3-bedroom apartment in Engomi, Nicosia is being offered for sale at EUR 359.640 (VAT not included).
Other property suggestions
VL16503
Acropoli, Nicosia
3 Bed Apartment For Sale
ΚΑΙΝΟΥΡΙΟ ΔΙΑΜΕΡΙΣΜΑ ΤΡΙΩΝ ΥΠΝΟΔΩΜΑΤΙΩΝ ΣΤΗ ΠΕΡΙΟΧΗ ΑΚΡΟΠΟΛΗ ΣΤΗ ΛΕΥΚΩΣΙΑ
EUR 339.000
For internal use only:
50CHPI
VL16500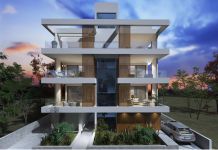 Strovolos, Nicosia
3 Bed Apartment For Sale
ΚΑΙΝΟΥΡΙΟ ΡΕΤΙΡΕ ΟΡΟΦΟ-ΔΙΑΜΕΡΙΣΜΑ ΤΡΙΩΝ ΥΠΝΟΔΩΜΑΤΙΩΝ ΣΤΟΝ ΣΤΡΟΒΟΛΟ ΜΕ 106 Τ.Μ. ΒΕΡΑΝΤΕΣ
EUR 440.000
For internal use only:
50CHPI
VL16443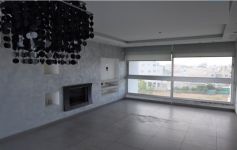 Strovolos, Nicosia
3 Bed Apartment For Sale
ΤΡΙΩΝ ΥΠΝΟΔΩΜΑΤΙΩΝ ΔΙΑΜΕΡΙΣΜΑ ΣΤΟ ΣΤΡΟΒΟΛΟ ΜΕ ΤΖΑΚΙ, ΚΗΠΟ ΟΡΟΦΗΣ & 2 ΧΩΡΟΥΣ ΣΤΑΘΜΕΥΣΗΣ
EUR 332.000
For internal use only:
50CHPI
VL16392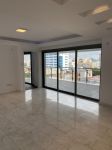 Town Center, Nicosia
3 Bed Apartment For Sale
ΜΟΝΤΕΡΝΟ ΔΙΑΜΕΡΙΣΜΑ ΤΡΙΩΝ ΥΠΝΟΔΩΜΑΤΙΩΝ ΜΕ 2 ΥΠΟΓΕΙΕΣ ΘΕΣΕΙΣ ΣΤΑΘΜΕΥΣΗΣ & ΔΥΟ ΑΠΟΘΗΚΕΣ ΣΤΟ ΚΕΝΤΡΟ ΤΗΣ ΠΟΛΗΣ
EUR 375.000
For internal use only:
7CHLU
VL16318
Agioi Omologites, Nicosia
4 Bed Apartment For Sale
ΜΟΝΤΕΡΝΟ ΔΙΑΜΕΡΙΣΜΑ ΜΕ 79 Τ.Μ. ΙΔΙΩΤΙΚΟ ΚΗΠΟ ΟΡΟΦΗΣ & 2 ΚΑΛΥΜΜΕΝΟΥΣ ΧΩΡΟΥΣ ΣΤΑΘΜΕΥΣΗΣ ΣΤΟΥΣ ΑΓΙΟΥΣ ΟΜΟΛΟΓΗΤΕΣ
EUR 390.000
For internal use only:
1PANI
VL16225
Strovolos, Nicosia
3 Bed Apartment For Sale
ΤΡΙΑ ΥΠΝΟΔΩΜΑΤΙΑ ΔΙΑΜΕΡΙΣΜΑ ΜΕ ΔΩΜΑΤΙΟ ΓΙΑ ΓΡΑΦΕΙΟ ΣΤΟ ΣΤΡΟΒΟΛΟ
EUR 350.000
For internal use only:
7CHLU
VL16129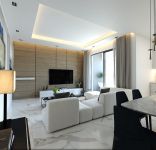 Palouriotissa, Nicosia
3 Bed Apartment For Sale
ΤΡΙΩΝ ΥΠΝΟΔΩΜΑΤΙΩΝ ΔΙΑΜΕΡΙΣΜΑ ΜΕ ΠΟΛΥ ΜΕΓΑΛΕΣ ΒΕΡΑΝΤΕΣ ΣΤΗ ΠΑΛΟΥΡΙΩΤΙΣΣΑ
EUR 380.000
For internal use only:
50CHPI
VL16066
Strovolos, Nicosia
2 Bed Apartment For Sale
ΠΟΛΥΤΕΛΕΣ ΡΕΤΙΡΕ ΔΙΑΜΕΡΙΣΜΑ ΔΥΟ ΥΠΝΟΔΩΜΑΤΙΩΝ ΣΤΟΝ ΣΤΡΟΒΟΛΟ ΜΕ 86 Τ.Μ. ΒΕΡΑΝΤΕΣ
EUR 335.000
For internal use only:
47CHCH
VL16047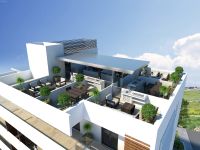 Strovolos, Nicosia
3 Bed Apartment For Sale
ΤΡΙΑ ΥΠΝΟΔΩΜΑΤΙΑ ΔΙΑΜΕΡΙΣΜΑ ΜΕ ΕΠΙΛΟΓΗ ΓΙΑ ΚΗΠΟ ΟΡΟΦΗΣ Σ'ΕΝΑ ΜΟΝΤΕΡΝΟ ΚΤΗΡΙΟ ΣΤΟΝ ΣΤΡΟΒΟΛΟ
EUR 360.000
For internal use only:
50CHPI
VL15925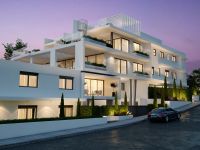 Plati, Nicosia
3 Bed Apartment For Sale
ΠΟΛΥ ΜΕΓΑΛΟ ΔΙΑΜΕΡΙΣΜΑ ΜΕ ΟΛΕΣ ΤΙΣ ΑΝΕΣΕΙΣ ΣΤΟ ΠΛΑΤΥ
EUR 425.000
For internal use only:
47CHCH
VL15408
Aglantzia, Nicosia
3 Bed Apartment For Sale
ΤΡΙΑ ΥΠΝΟΔΩΜΑΤΙΑ ΔΙΑΜΕΡΙΣΜΑ ΣΤΗΝ ΑΓΛΑΝΤΖΙΑ ΜΕ 148 Τ.Μ ΒΕΡΑΝΤΑ
EUR 427.000
For internal use only:
57GEAL
VL15261
Agioi Omologites, Nicosia
3 Bed Apartment For Sale
ΔΙΑΜΕΡΙΣΜΑ ΤΡΙΩΝ ΥΠΝΟΔΩΜΑΤΙΩΝ ΣΤΟΥΣ ΑΓΙΟΥΣ ΟΜΟΛΟΓΗΤΕΣ ΜΕ ΕΥΚΟΛΗ ΠΡΟΣΒΑΣΗ ΣΕ ΟΛΑ ΤΑ ΜΕΡΗ ΤΗΣ ΠΡΩΤΕΥΟΥΣΑΣ
EUR 385.000
For internal use only:
50CHPI
VL15156
Acropoli, Nicosia
3 Bed Apartment For Sale
ΚΑΙΝΟΥΡΙΟ ΔΙΑΜΕΡΙΣΜΑ ΤΡΙΩΝ ΥΠΝΟΔΩΜΑΤΙΩΝ ΜΕ ΔΥΟ ΧΩΡΟΥΣ ΣΤΑΘΜΕΥΣΗΣ ΣΤΗΝ ΑΚΡΟΠΟΛΗ
EUR 367.000
For internal use only:
50CHPI
VL15013
Engomi, Nicosia
4 Bed Apartment For Sale
ΤΡΙΑ ΥΠΝΟΔΩΜΑΤΙΑ ΟΡΟΦΟΔΙΑΜΕΡΙΣΜΑ ΚΑΙ ΜΕ ΔΩΜΑΤΙΟ ΥΠΗΡΕΣΙΑΣ ΣΕ ΚΟΝΤΙΝΗ ΑΠΟΣΤΑΣΗ ΜΕ ΤΑ ΠΟΔΙΑ ΑΠΟ ΥΠΗΡΕΣΙΕΣ ΣΤΗΝ ΕΓΚΩΜΗ
EUR 435.000
For internal use only:
50CHPI
VL15012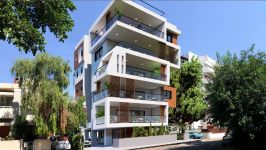 Engomi, Nicosia
3 Bed Apartment For Sale
ΤΡΙΑ ΥΠΝΟΔΩΜΑΤΙΑ ΟΡΟΦΟΔΙΑΜΕΡΙΣΜΑ ΜΕ ΔΥΟ ΧΩΡΟΥΣ ΣΤΑΘΜΕΥΣΗΣ ΣΕ ΚΑΙΝΟΥΡΙΟ ΜΟΝΤΕΡΝΟ ΚΤΙΡΙΟ ΣΤΗΝ ΕΓΚΩΜΗ
EUR 395.000
For internal use only:
50CHPI
VL14975
Engomi, Nicosia
3 Bed Apartment For Sale
ΚΑΙΝΟΥΡΙΟ ΔΙΑΜΕΡΙΣΜΑ ΤΡΙΩΝ ΥΠΝΟΔΩΜΑΤΙΩΝ ΣΤΗΝ ΕΓΚΩΜΗ MONTPARNASSE
EUR 455.000
For internal use only:
50CHPI