567 sq.m plot in Aglantzia Platy a very attractive neighborhood with luxurious residences and flats
ΟΙΚΟΠΕΔΟ 567 Τ.Μ ΣΕ ΠΟΛΥ ΚΑΛΗ ΓΕΙΤΟΝΙΑ ΜΕ ΠΟΛΥΤΕΛΕΙΣ ΚΑΤΟΙΚΙΕΣ & ΔΙΑΜΕΡΙΣΜΑΤΑ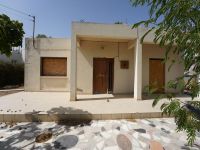 DESCRIPTION
The property for sale is a residential plot, in Platy Aglantzias, in a very attractive neighborhood with luxurious residences and flats. It is an area where there is a high demand for homes and apartments due to its proximity to all kinds of amenities and services, but also due to the fact that it is very close to the University.
The plot has a rectangular shape, a smooth topography and a street front of about 24 meters. It lies within Town Planning Zone Ka5 and is suitable for the development of a three-storey building. Within the plot there is a house with an area of approximately 150 sq.m. of about 45 years old.
The plot is ideal for purchase by either a property developer or an individual.

* Property title: The property has a separate title deed
- Zone: Ka5
- Building density: 100%
- Cover density: 50%
- Max. floors: 3
- Max. height: 13
---
Το ακίνητο προς πώληση είναι ένα οικιστικό οικόπεδο στο Πλατύ Αγλαντζιάς, σε μια ιδιαίτερα ελκυστική γειτονιά με πολυτελείς κατοικίες και διαμερίσματα. Πρόκειται για μια περιοχή η οποία παρουσιάζει διαχρονικά υψηλή ζήτηση σε κατοικίες και διαμερίσματα λόγω της εγγύτητάς της σε κάθε είδους υπηρεσίες και παροχές, αλλά και προς το Πανεπιστήμιο.
Το οικόπεδο διαθέτει ορθογώνιο σχήμα, ομαλή επίπεδη επιφάνεια και πρόσωπο περί τα 24 μέτρα. Εμπίπτει εντός πολεοδομικής ζώνης Κα5 και ενδείκνυται για ανάπτυξη τριώροφου κτηρίου. Εντός του οικοπέδου υπάρχει ισόγεια κατοικία εμβαδού 150 τ.μ. περίπου, η οποία έχει ανεγερθεί πριν από 45 χρόνια περίπου.
Το ακίνητο είναι ιδανικό προς αξιοποίηση τόσο από έναν επιχειρηματία ανάπτυξης γης όσο και από έναν ιδιώτη.
*Τίτλος ιδιοκτησίας: Το ακίνητο διαθέτει ξεχωριστό τίτλο ιδιοκτησίας
- Πολεοδομική Ζώνη: Kα5
- Συντελεστής Δόμησης: 100%
- Συντελεστής Κάλυψης: 50%
- Μέγιστος αριθμός ορόφων: 3
- Μέγιστο ύψος: 13 m
MAIN PROPERTY FEATURES
This land / plot in Aglantzia, Nicosia is being offered archived at EUR 365.000.