Three bedroom apartment in one of the most prestigious areas in Nicosia, Plati
ΔΙΑΜΕΡΙΣΜΑ ΤΡΙΩΝ ΥΠΝΟΔΩΜΑΤΙΩΝ ΣΕ ΜΙΑ ΑΠΟ ΤΙΣ ΠΙΟ ΑΚΡΙΒΕΣ ΠΕΡΙΟΧΕΣ ΤΗΣ ΛΕΥΚΩΣΙΑΣ, ΣΤΟ ΠΛΑΤΥ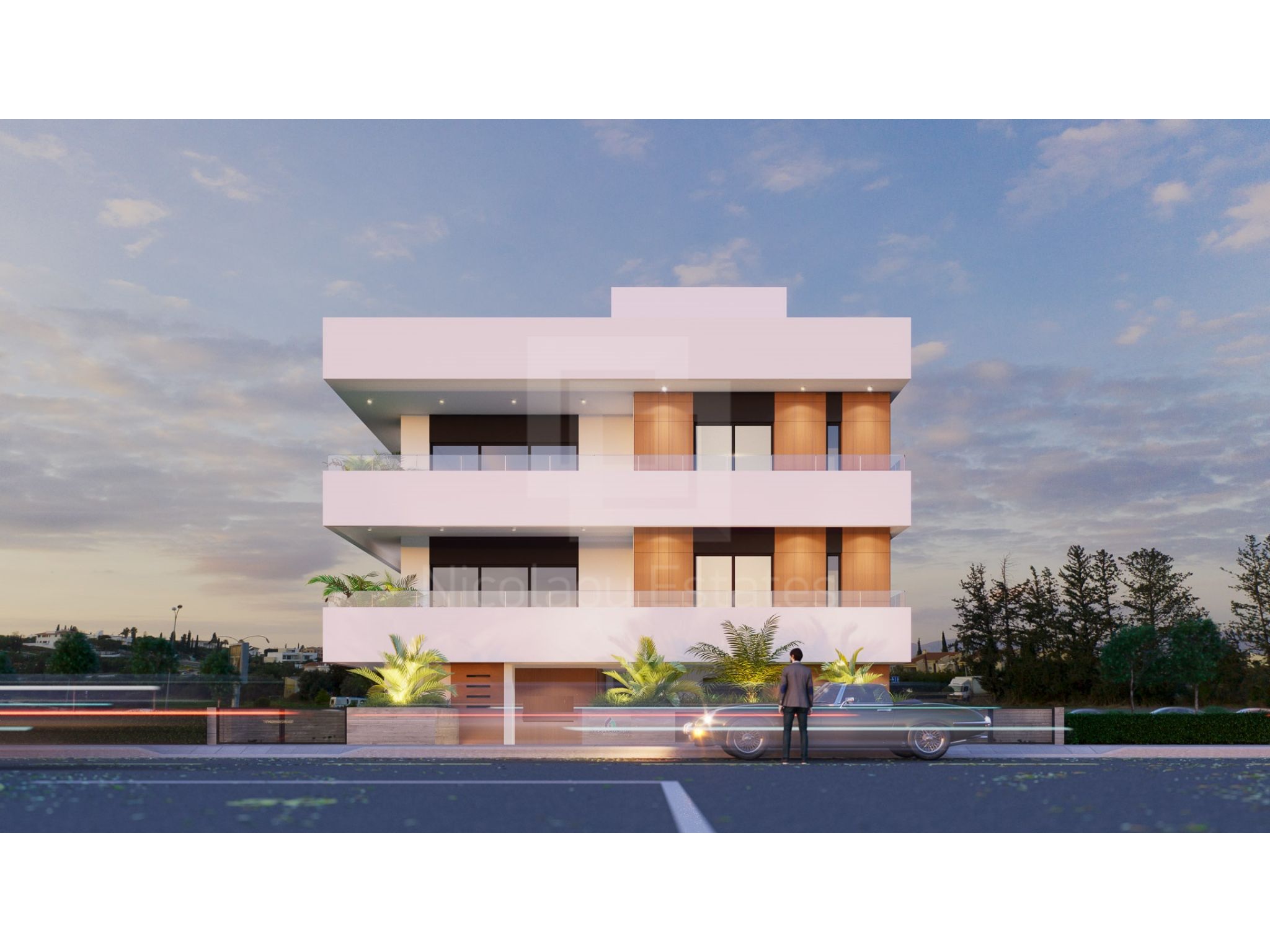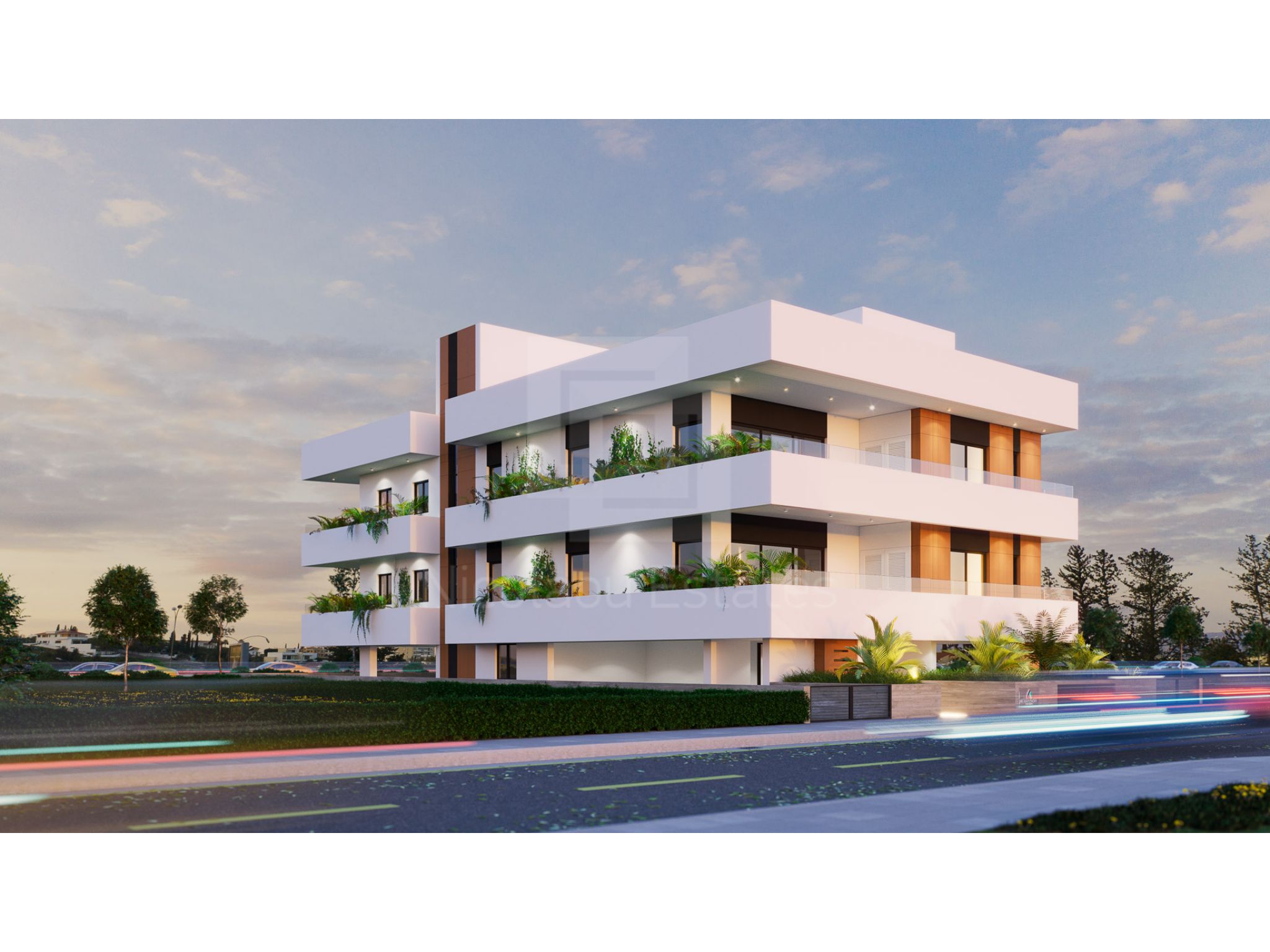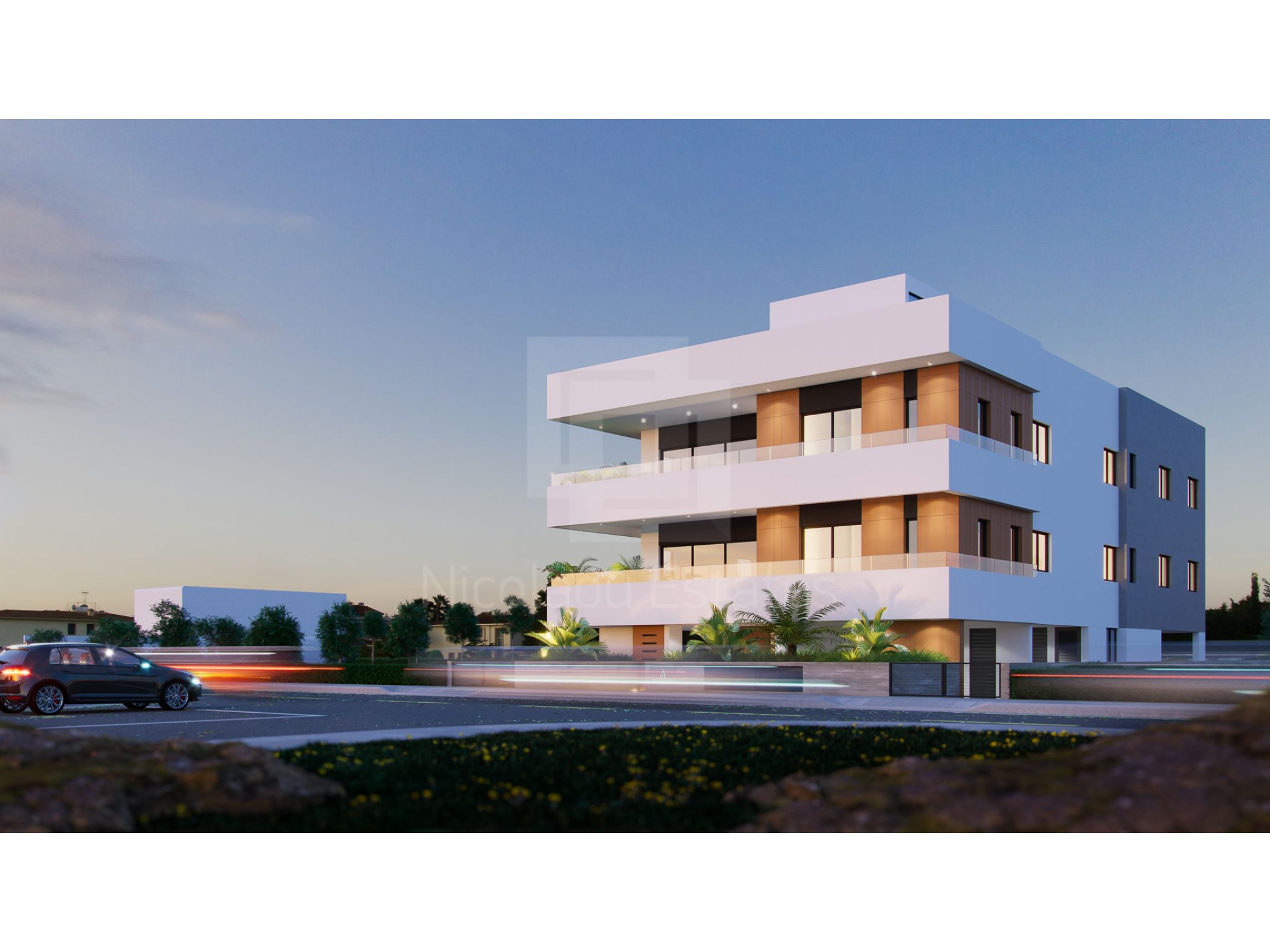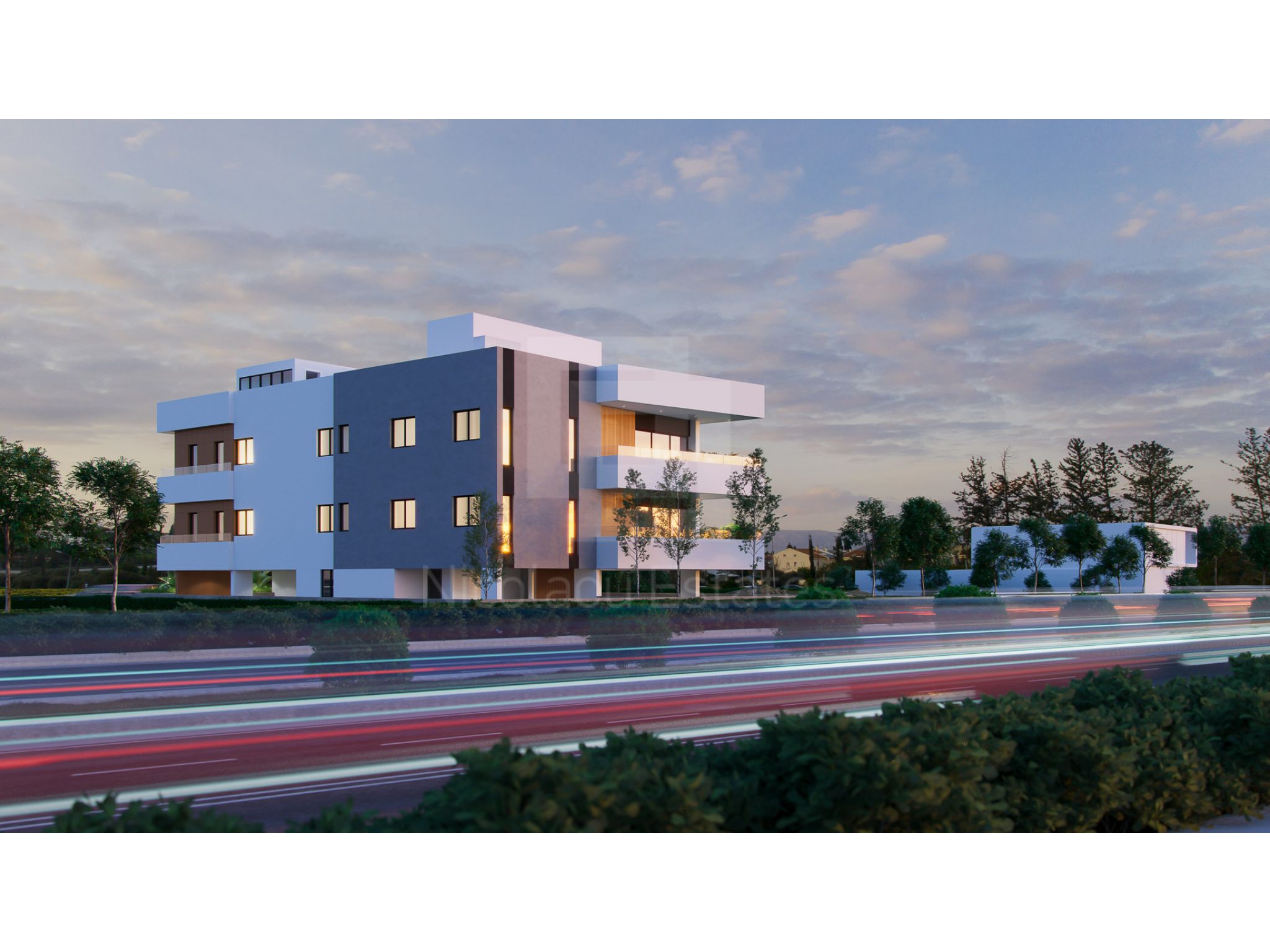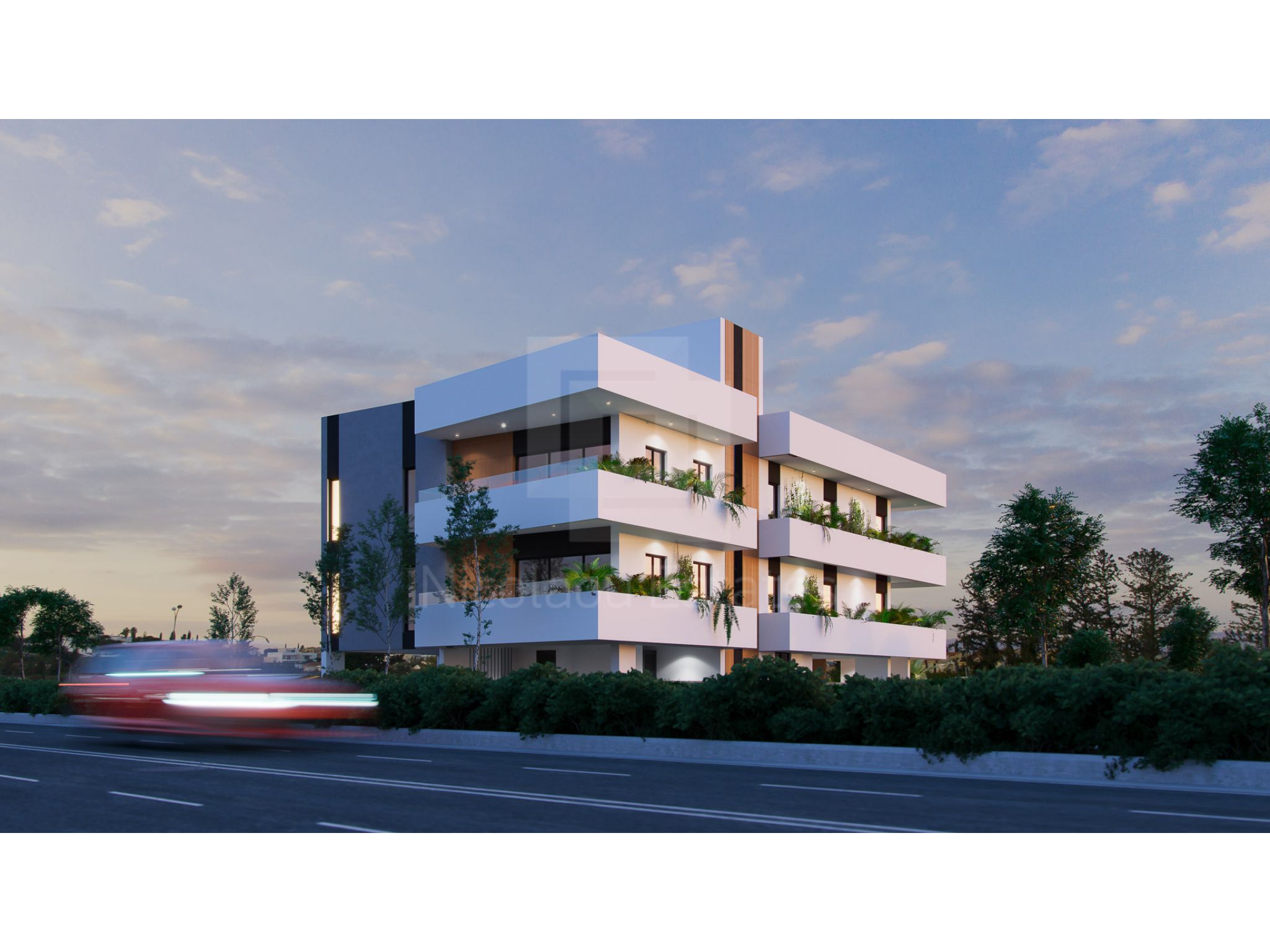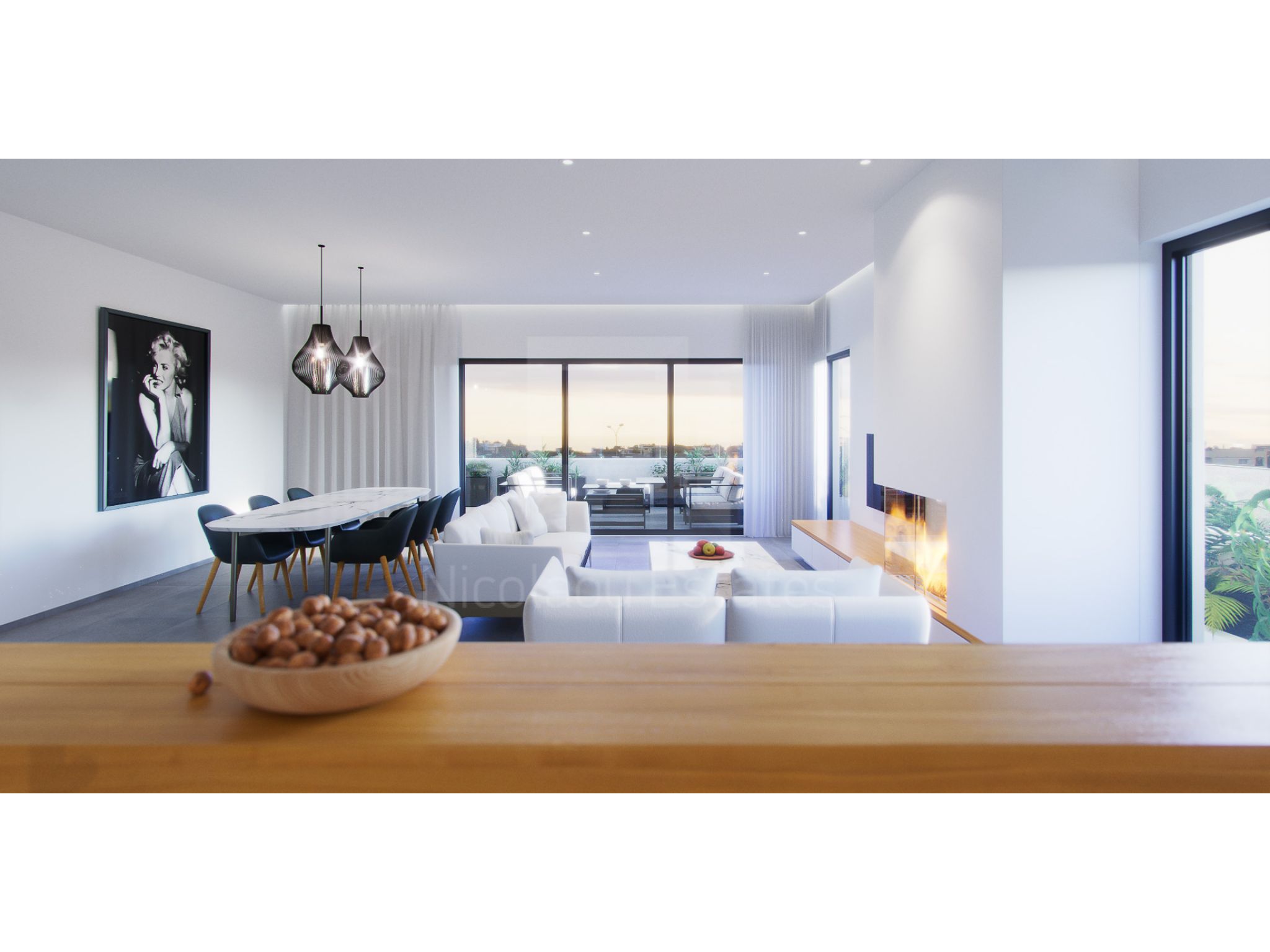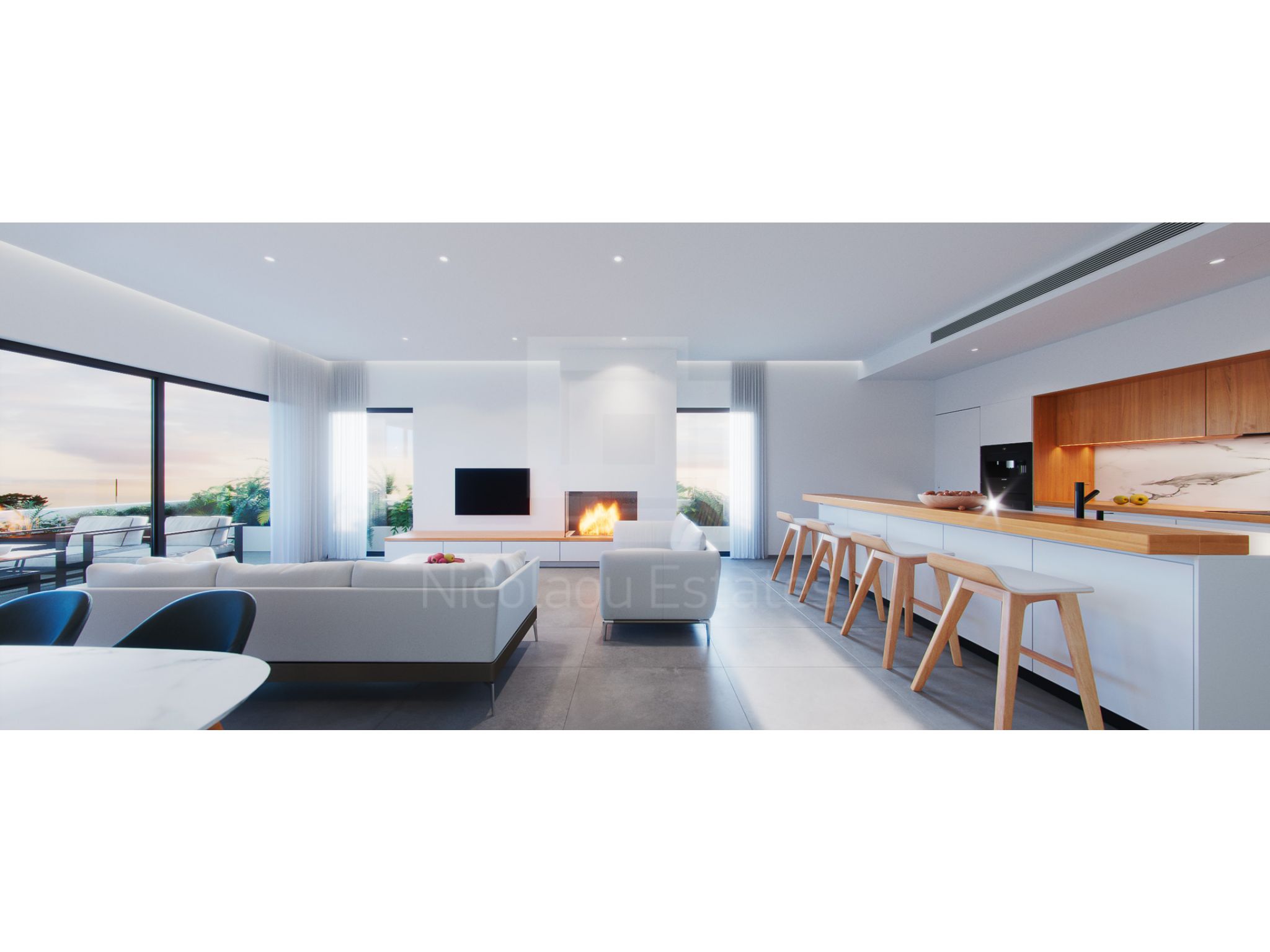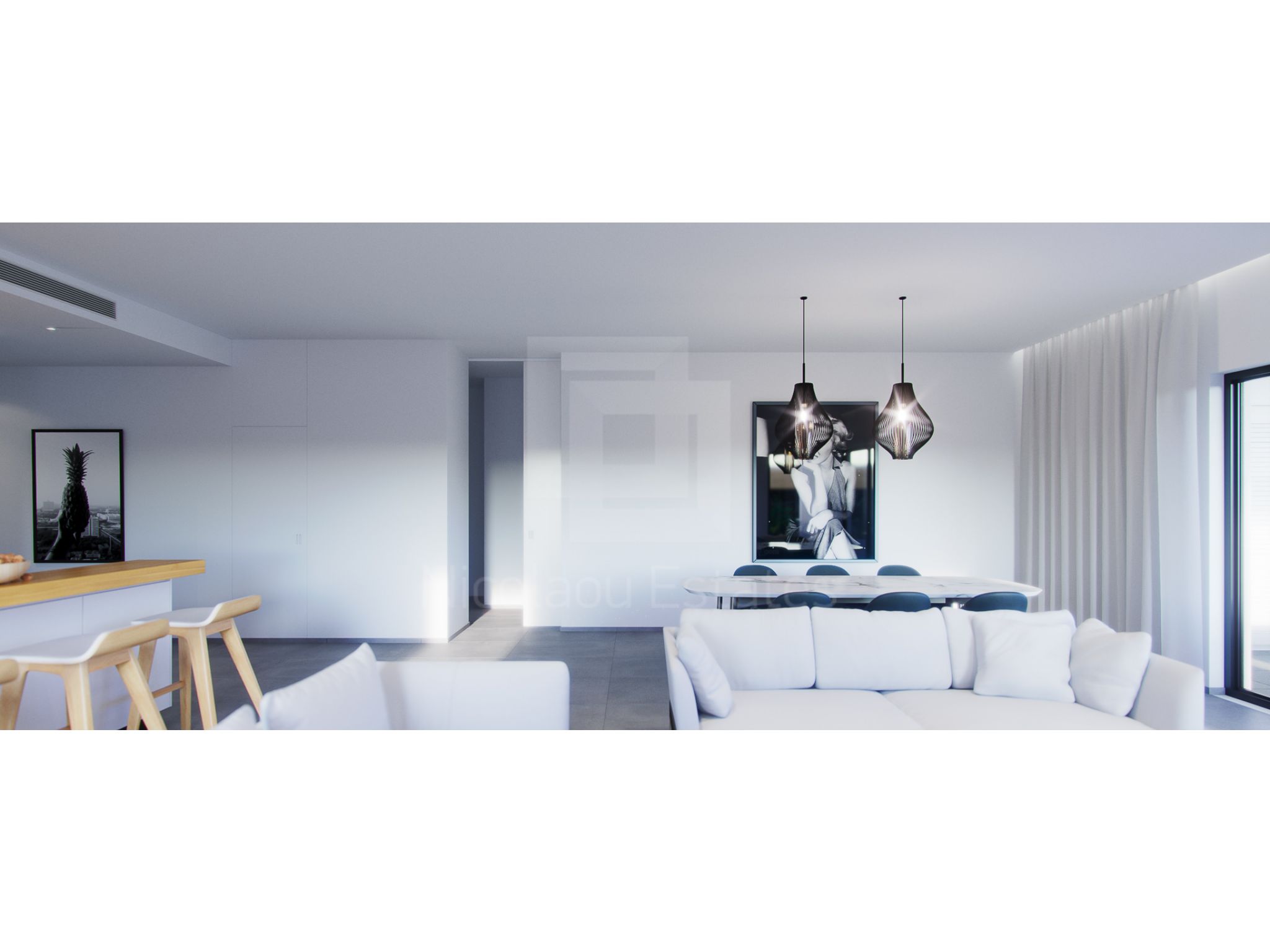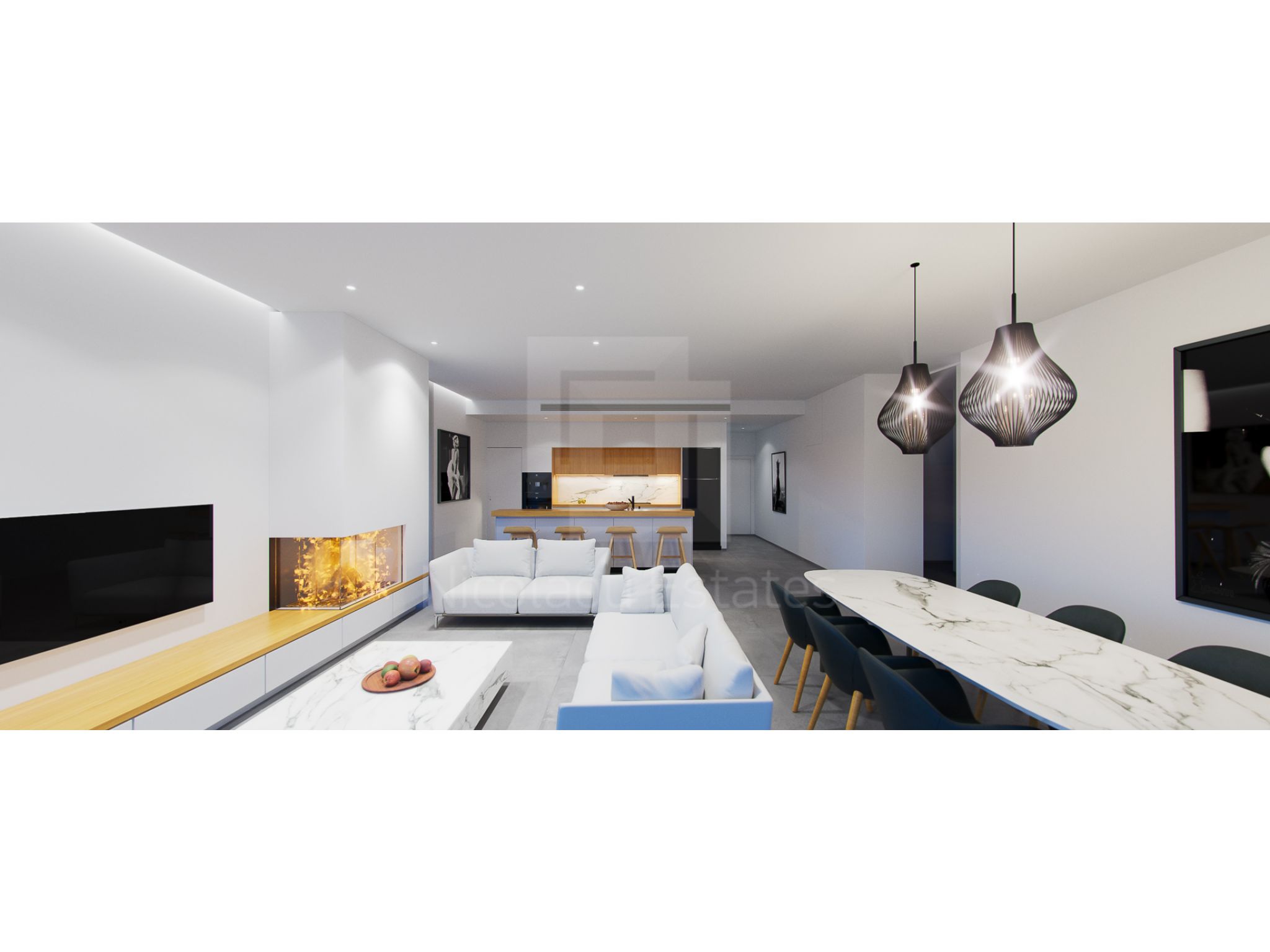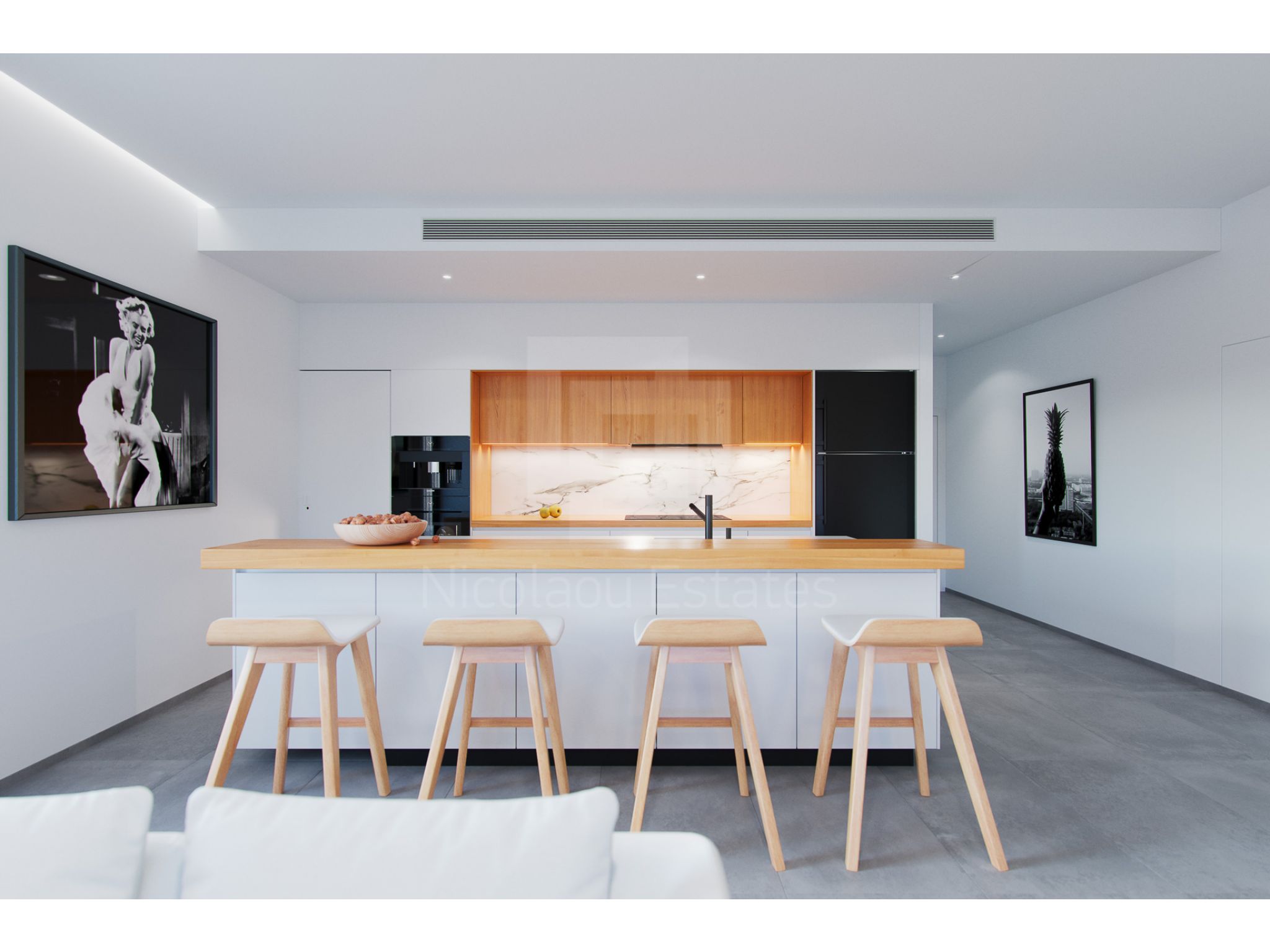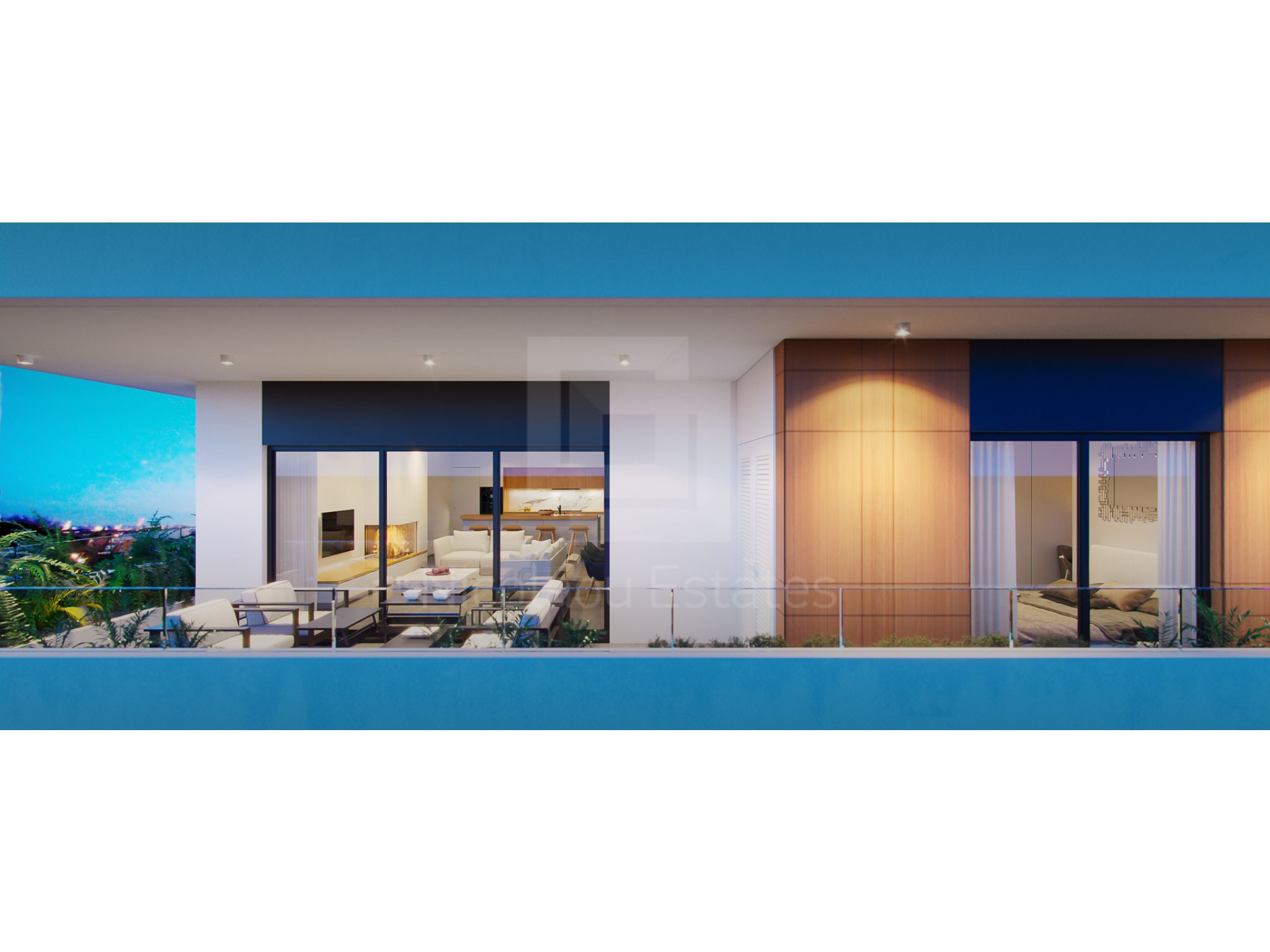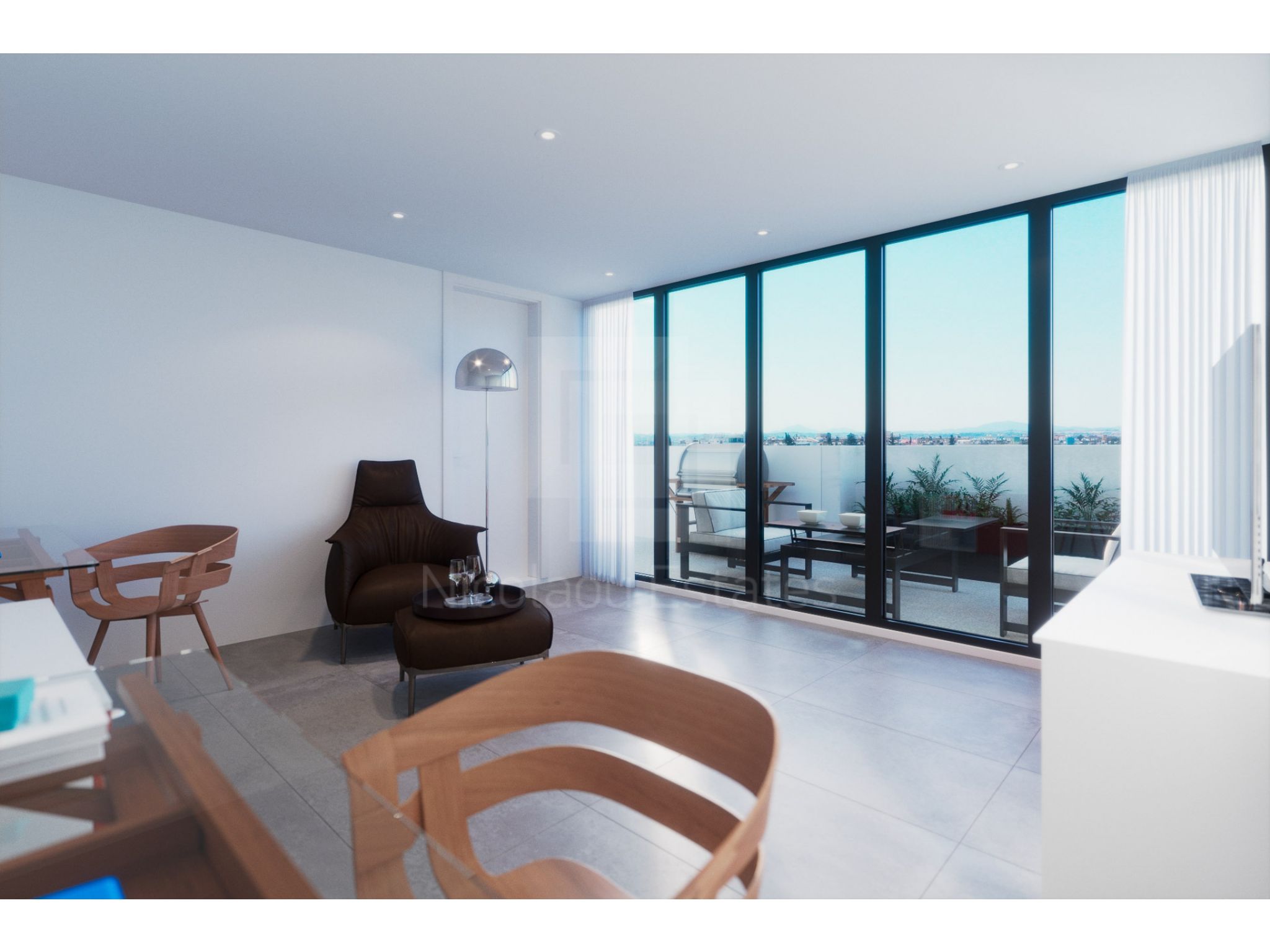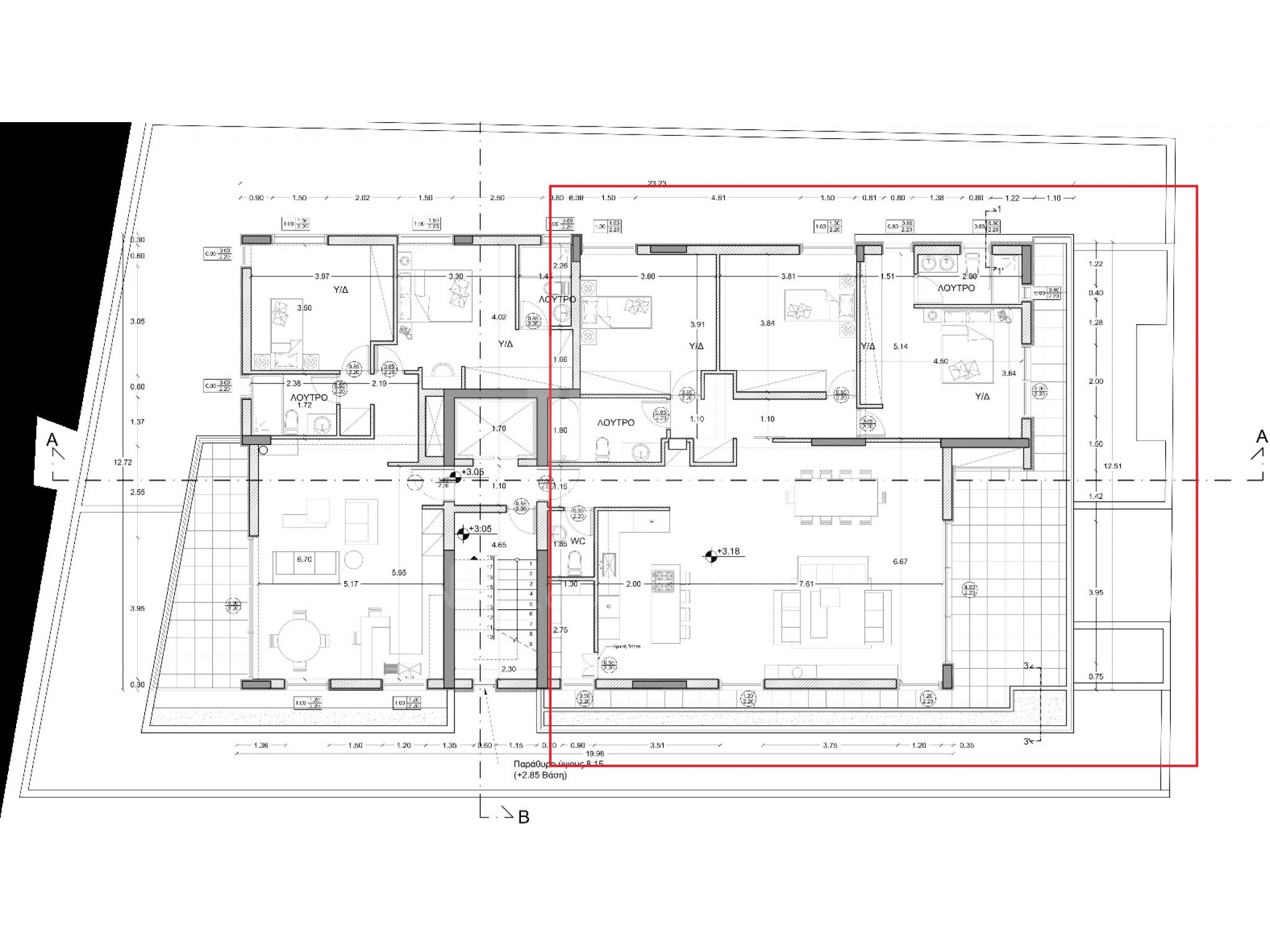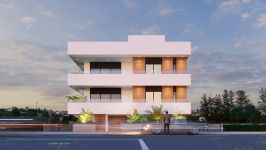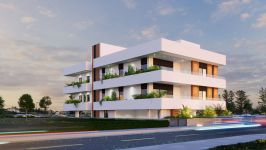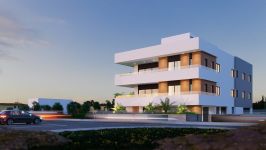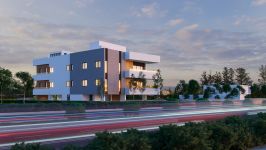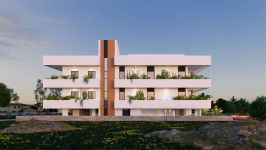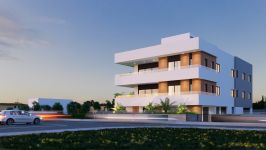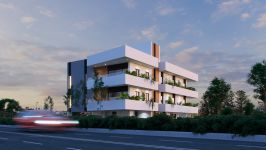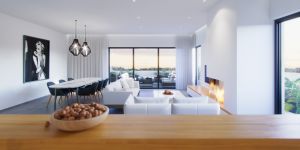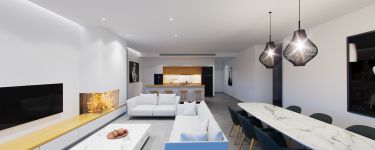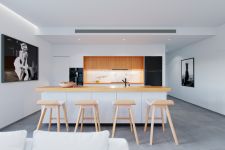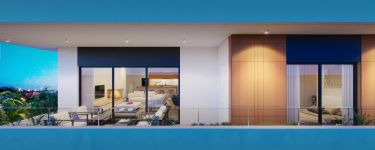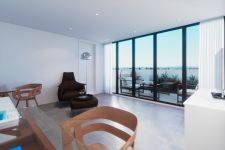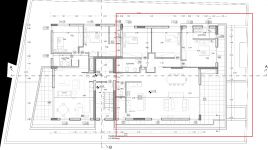 DESCRIPTION
The project consists of a small building with four luxury A 'energy efficient apartments, in a central location in Platy of Aglantzia. Its design takes advantage of the double facade of the plot giving complete privacy to each apartment, while the permeability of the apartments with south orientation creates ideal conditions for bioclimatic design.

- Installation of a complete thermal facade
- Aluminum energy systems
Provisions:
- Photovoltaic
- Heat pump
- Wall heating
- Built-in air conditioning
KITCHEN:
- The cabinets and drawers of the kitchen will be MDF with lacquered finish "matt" or "gloss" color of the owner's choice, while the frame will be laminate.
- All cabinets and drawers will have "soft-close" mechanisms of the company Blum or Grass or other similar quality.
- The counter lid will be granite as specified or other material of similar cost.
LIVING ROOM: In the living room there will be provision for built-in air conditioning in plasterboard ceiling and provision for fireplace.
BATHROOMS: The bathrooms and showers will include benches and cabinets with acrylic finish and "laminate" frame.
---
Το έργο αποτελείται από ένα μικρό κτίριο με τέσσερα υπερπολυτελή διαμερίσματα Α' ενεργειακής απόδοσης, σε μια κεντρική τοποθεσία στο Πλατύ της Αγλαντζιάς. Ο σχεδιασμός του εκμεταλλεύεται την διπλή πρόσοψη του οικοπέδου δίνοντας πλήρη ιδιωτικότητα σε κάθε διαμέρισμα, ενώ η διαμπερότητα των διαμερισμάτων με νότιο προσανατολισμό δημιουργεί ιδανικές συνθήκες βιοκλιματικού σχεδιασμού.
- Εγκατάσταση πλήρους θερμοπρόσοψης

- Ενεργειακά συστήματα αλουμινίου

Πρόνοιες: 
- Φωτοβολταϊκών

- Αντλίας θερμότητας

- Επιτοίχιας θέρμανσης

- Εντοιχισμένου κλιματισμού
ΚΟΥΖΙΝΑ:
- Τα ερμάρια και τα συρτάρια της κουζίνας θα είναι MDF με λακαριστό φινίρισμα "matt" ή "gloss" χρώματος επιλογής του ιδιοκτήτη, ενώ ο σκελετός θα είναι laminate.

- Όλα τα ερμάρια και συρτάρια θα έχουν μηχανισμούς "soft-close" της εταιρίας Blum ή Grass ή άλλης αντίστοιχης ποιότητας.

- Το καπάκι του πάγκου θα είναι γρανίτης όπως προδιαγράφεται ή άλλο υλικό αντίστοιχου κόστους.
ΚΑΘΙΣΤΙΚΟ: Στον χώρο του καθιστικού θα υπάρχει πρόνοια για εντοιχισμένο κλιματισμό σε γυψοσανίδες του ταβανιού και πρόνοια για τζάκι.
ΜΠΑΝΙΑ: Τα μπάνια και ντους θα συμπεριλαμβάνουν πάγκους και ντουλάπια με ακρυλικό τελείωμα και "laminate" σκελετό.
MAIN PROPERTY FEATURES
Brand New
For Investment
Garage / Designated Parking
Unfurnished
This 3-bedroom apartment in Plati, Nicosia is being offered for sale at EUR 350.000 (VAT not included).
Other property suggestions
VL15408
Aglantzia, Nicosia
3 Bed Apartment For Sale
ΤΡΙΑ ΥΠΝΟΔΩΜΑΤΙΑ ΔΙΑΜΕΡΙΣΜΑ ΣΤΗΝ ΑΓΛΑΝΤΖΙΑ ΜΕ 148 Τ.Μ ΒΕΡΑΝΤΑ
EUR 427.000
For internal use only:
57GEAL
VL15406
Agios Dometios, Nicosia
3 Bed Apartment For Sale
ΚΑΙΝΟΥΡΙΟ ΔΙΑΜΕΡΙΣΜΑ ΤΡΙΩΝ ΥΠΝΟΔΩΜΑΤΙΩΝ ΜΕ 2 ΧΩΡΟΥΣ ΣΤΑΘΜΕΥΣΗΣ ΣΤΟΝ ΑΓΙΟ ΔΟΜΕΤΙΟ
EUR 320.000
For internal use only:
57GEAL
VL15282
Plati, Nicosia
3 Bed Apartment For Sale
ΔΙΑΜΕΡΙΣΜΑ ΤΡΙΩΝ ΥΠΝΟΔΩΜΑΤΙΩΝ ΣΕ ΜΙΑ ΑΠΟ ΤΙΣ ΠΙΟ ΑΚΡΙΒΕΣ ΠΕΡΙΟΧΕΣ ΤΗΣ ΛΕΥΚΩΣΙΑΣ, ΣΤΟ ΠΛΑΤΥ
EUR 380.000
For internal use only:
47CHCH
VL15261
Agioi Omologites, Nicosia
3 Bed Apartment For Sale
ΔΙΑΜΕΡΙΣΜΑ ΤΡΙΩΝ ΥΠΝΟΔΩΜΑΤΙΩΝ ΣΤΟΥΣ ΑΓΙΟΥΣ ΟΜΟΛΟΓΗΤΕΣ ΜΕ ΕΥΚΟΛΗ ΠΡΟΣΒΑΣΗ ΣΕ ΟΛΑ ΤΑ ΜΕΡΗ ΤΗΣ ΠΡΩΤΕΥΟΥΣΑΣ
EUR 385.000
For internal use only:
50CHPI
VL14960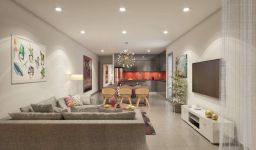 Strovolos, Nicosia
3 Bed Apartment For Sale
ΚΑΙΝΟΥΡΙΟ ΔΙΑΜΕΡΙΣΜΑ ΤΡΙΩΝ ΥΠΝΟΔΩΜΑΤΙΩΝ ΣΤΟΝ ΣΤΡΟΒΟΛΟ
EUR 320.000
For internal use only:
50CHPI
VL14766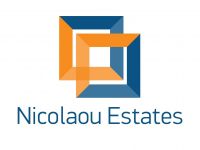 Strovolos, Nicosia
3 Bed Apartment For Sale
ΤΡΙΑ ΥΠΝΟΔΩΜΑΤΙΑ ΔΙΑΜΕΡΙΣΜΑ ΣΤΟΝ ΤΕΛΕΥΤΑΙΟ ΟΡΟΦΟ ΕΝΟΣ ΚΑΙΝΟΥΡΓΙΟΥ ΚΤΗΡΙΟΥ ΣΤΟ ΣΤΡΟΒΟΛΟ
EUR 345.000
For internal use only:
50CHPI
VL14756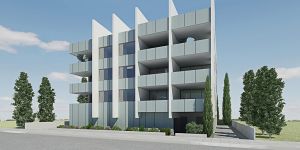 Aglantzia, Nicosia
3 Bed Apartment For Sale
ΔΙΑΜΕΡΙΣΜΑ ΤΡΙΩΝ ΥΠΝΟΔΩΜΑΤΙΩΝ ΜΕ ΚΗΠΟ ΟΡΟΦΗΣ ΣΕ ΕΝΑ ΠΟΛΥΤΕΛΕΣ ΚΤΗΡΙΟ ΜΕ ΜΟΝΑΔΙΚΟ ΣΧΕΔΙΑΣΜΟ
EUR 350.000
For internal use only:
50CHPI
VL14719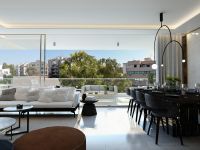 Agioi Omologites, Nicosia
3 Bed Apartment For Sale
ΠΟΛΥΤΕΛΕΣ ΔΙΑΜΕΡΙΣΜΑ ΤΡΙΩΝ ΥΠΝΟΔΩΜΑΤΙΩΝ ΣΕ ΟΛΟΚΑΙΝΟΥΡΓΙΟ ΚΤΗΡΙΟ ΜΕ ΓΥΜΝΑΣΤΗΡΙΟ & ΠΑΙΔΙΚΗ ΧΑΡΑ
EUR 380.000
For internal use only:
47CHCH