Three bedroom apartment on the top floor with spacious verandas in Agioi Omologites
ΔΙΑΜΕΡΙΣΜΑ ΤΡΙΩΝ ΥΠΝΟΔΩΜΑΤΙΩΝ ΣΤΟΥΣ ΑΓΙΟΥΣ ΟΜΟΛΟΓΗΤΕΣ ΜΕ ΕΥΚΟΛΗ ΠΡΟΣΒΑΣΗ ΣΕ ΟΛΑ ΤΑ ΜΕΡΗ ΤΗΣ ΠΡΩΤΕΥΟΥΣΑΣ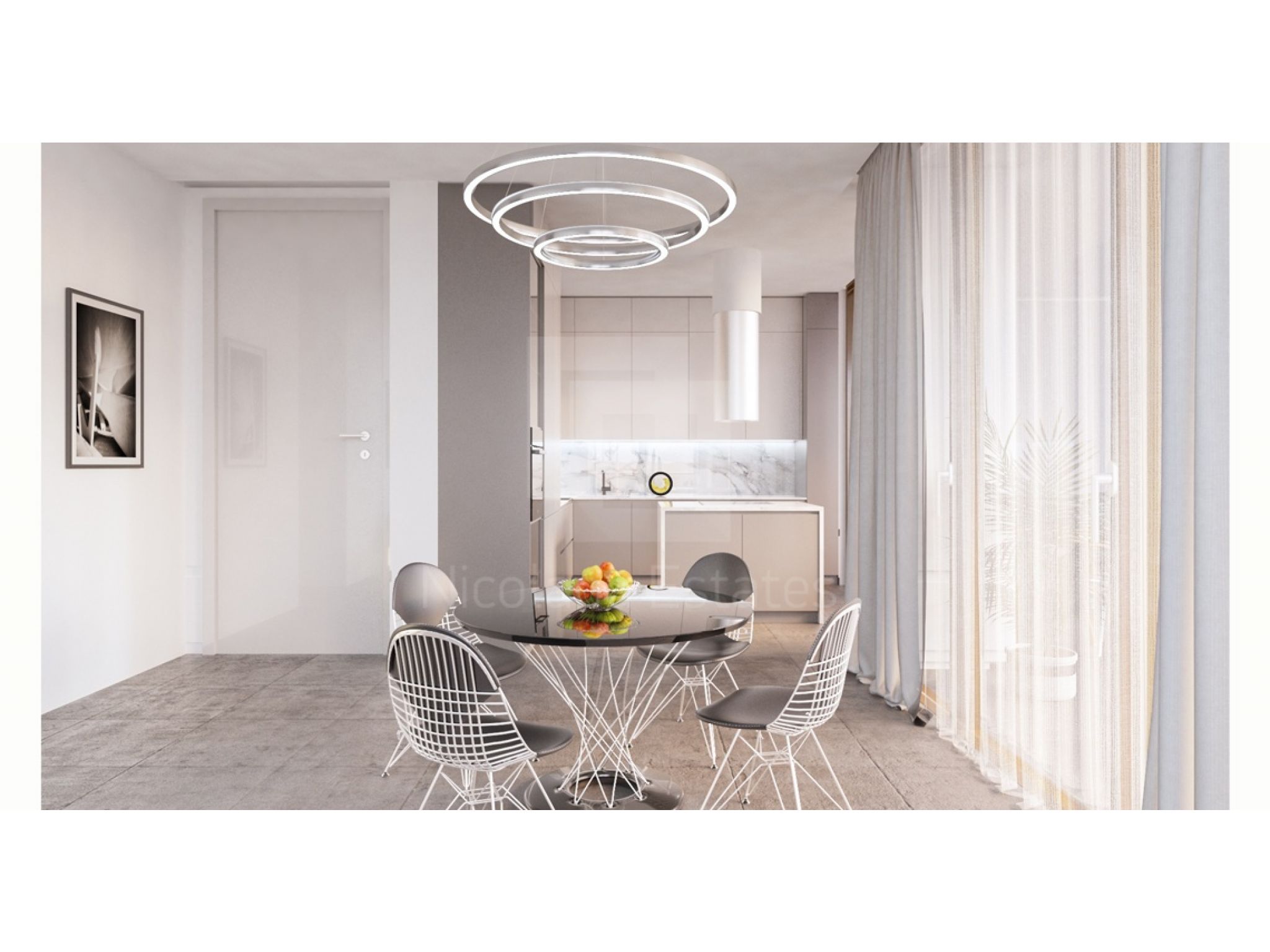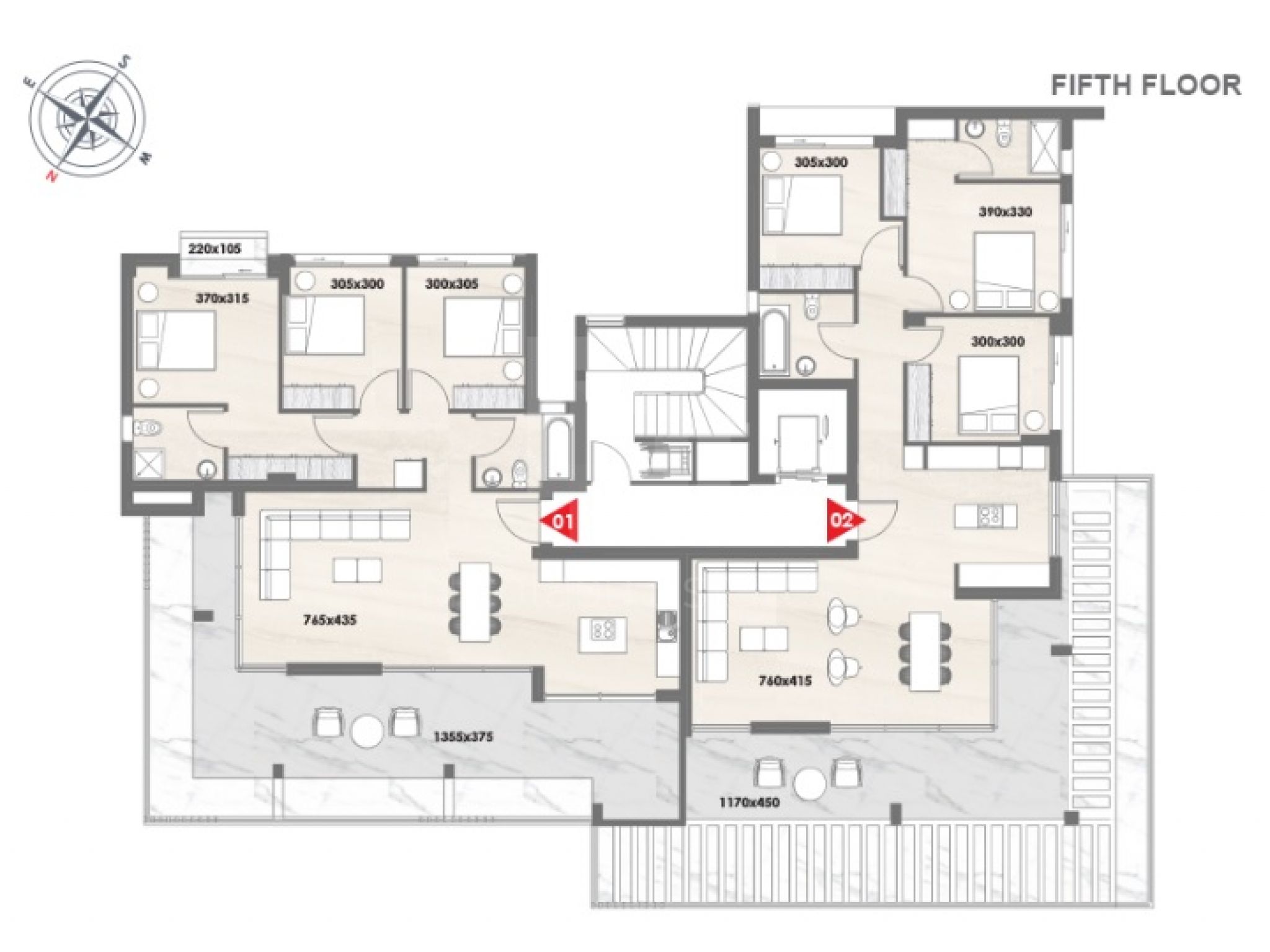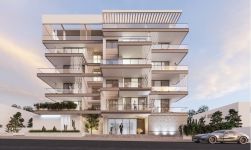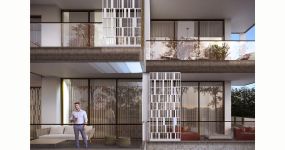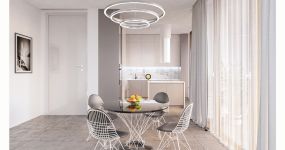 29
2
397
Completion Date:
DECEMBER 2021
Covered Internal Area:
111 m2
Download 6 property images
DESCRIPTION
In Αgious Omologites area, in the center of Nicosia is located this new residential project; a contemporary building with modern apartments, ideal for families and individuals who want to live in a nice residential neighborhood close to office complexes, companies, few minutes away from the the mall of Nicosia and with easy access to all parts of the capital. 
The modern lines of the building and the carefully designed apartments, offer comfort and functionality, whereas the high quality standards in construction and materials raise the standard of living. The Residence includes spacious apartments with large interior spaces, bedrooms, balconies, parking lot and storerooms.

The residence comprises of five floors with fourteen apartments in total. From level 1 to level 4 there are two three-bedroom apartments and one two-bedroom apartment on each floor. The last floor of the building comprises of two penthouses with large open-plan spaces, spacious terraces with nice views and three comfortable bedrooms. 
The A' class energy certificate of the building ensures a high level of comfort with low energy consumption and expense. In addition, the building has security cameras on the entrance, led lights in all common areas, individual solar water heater and underfloor heating for each apartment. 
TECHNICAL SPECIFICATIONS

- Sound and thermal insulation

- Technogranite kitchen counters

- Woodwork and flooring of high quality

- Controlled Access

- Landscaping

- Security door at apartment

- Individual Solar Water Heater for each apartment

- Installation of A/C

- 32 sq.m covered veranda & 47 sq.m uncovred veranda
---
Στην περιοχή των Άγιων Ομολογητών, στο κέντρο της Λευκωσίας βρίσκεται αυτό το νέο οικιστικό έργο: ένα σύγχρονο κτίριο με μοντέρνα διαμερίσματα, ιδανικό για οικογένειες και άτομα που θέλουν να ζήσουν σε μια ωραία γειτονιά κοντά σε γραφεία, εταιρείες, λίγα λεπτά μακριά από το εμπορικό κέντρο της Λευκωσίας και με εύκολη πρόσβαση σε όλα τα μέρη της πρωτεύουσας.
Οι μοντέρνες γραμμές του κτηρίου και τα προσεκτικά σχεδιασμένα διαμερίσματα προσφέρουν άνεση και λειτουργικότητα, ενώ τα υψηλά πρότυπα ποιότητας στις κατασκευές και τα υλικά αυξάνουν το βιοτικό επίπεδο. Η κατοικία περιλαμβάνει ευρύχωρα διαμερίσματα με μεγάλους εσωτερικούς χώρους, υπνοδωμάτια, μπαλκόνια, πάρκινγκ και αποθήκες.
Η κατοικία αποτελείται από πέντε ορόφους με συνολικά δεκατέσσερα διαμερίσματα. Από το επίπεδο 1 έως το επίπεδο 4 υπάρχουν δύο διαμερίσματα τριών υπνοδωματίων και ένα διαμέρισμα δύο υπνοδωματίων σε κάθε όροφο. Ο τελευταίος όροφος του κτηρίου αποτελείται από δύο ρετιρέ με μεγάλους χώρους ανοιχτού τύπου, ευρύχωρες βεράντες με ωραία θέα και τρία άνετα υπνοδωμάτια. 
Το ενεργειακό πιστοποιητικό κατηγορίας Α 'του κτηρίου εξασφαλίζει υψηλό επίπεδο άνεσης με χαμηλή κατανάλωση ενέργειας και έξοδα. Επιπλέον, το κτίριο διαθέτει κάμερες ασφαλείας στην είσοδο, φώτα led σε όλους τους κοινόχρηστους χώρους, ατομικό ηλιακό θερμοσίφωνα και ενδοδαπέδια θέρμανση για κάθε διαμέρισμα.
ΤΕΧΝΙΚΕΣ ΠΡΟΔΙΑΓΡΑΦΕΣ
- Ηχομόνωση και θερμομόνωση
- Πάγκοι κουζίνας Technogranite
- Ξυλουργικά και δάπεδα υψηλής ποιότητας
- Ελεγχόμενη πρόσβαση
- Πόρτα ασφαλείας στο διαμέρισμα
- Κλιματισμό
- 32 τ.μ. καλυμμένη βεράντα & 47 τ.μ. ακάλυπτη βεράντα
MAIN PROPERTY FEATURES
Air Conditioning
Central Heating
For Investment
Garage / Designated Parking
Security System
Unfurnished
COMMUNAL FEATURES
This 3-bedroom apartment in Agioi Omologites, Nicosia is being offered for sale at EUR 385.000 (VAT not included).
Other property suggestions
VL15408
Aglantzia, Nicosia
3 Bed Apartment For Sale
ΤΡΙΑ ΥΠΝΟΔΩΜΑΤΙΑ ΔΙΑΜΕΡΙΣΜΑ ΣΤΗΝ ΑΓΛΑΝΤΖΙΑ ΜΕ 148 Τ.Μ ΒΕΡΑΝΤΑ
EUR 427.000
For internal use only:
57GEAL
VL15282
Plati, Nicosia
3 Bed Apartment For Sale
ΔΙΑΜΕΡΙΣΜΑ ΤΡΙΩΝ ΥΠΝΟΔΩΜΑΤΙΩΝ ΣΕ ΜΙΑ ΑΠΟ ΤΙΣ ΠΙΟ ΑΚΡΙΒΕΣ ΠΕΡΙΟΧΕΣ ΤΗΣ ΛΕΥΚΩΣΙΑΣ, ΣΤΟ ΠΛΑΤΥ
EUR 380.000
For internal use only:
47CHCH
VL15281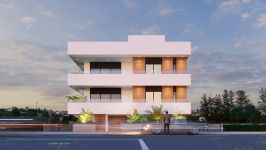 Plati, Nicosia
3 Bed Apartment For Sale
ΔΙΑΜΕΡΙΣΜΑ ΤΡΙΩΝ ΥΠΝΟΔΩΜΑΤΙΩΝ ΣΕ ΜΙΑ ΑΠΟ ΤΙΣ ΠΙΟ ΑΚΡΙΒΕΣ ΠΕΡΙΟΧΕΣ ΤΗΣ ΛΕΥΚΩΣΙΑΣ, ΣΤΟ ΠΛΑΤΥ
EUR 350.000
For internal use only:
47CHCH
VL15251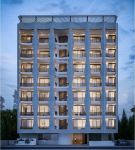 Town Center, Nicosia
3 Bed Apartment For Sale
ΚΑΙΝΟΥΡΓΙΟ ΔΙΑΜΕΡΙΣΜΑ ΤΡΙΩΝ ΥΠΝΟΔΩΜΑΤΙΩΝ ΜΕ ΚΗΠΟ ΟΡΟΦΗΣ ΣΤΟ ΚΕΝΤΡΟ ΤΗΣ ΛΕΥΚΩΣΙΑΣ
EUR 365.000
For internal use only:
50CHPI
VL15156
Acropoli, Nicosia
3 Bed Apartment For Sale
ΚΑΙΝΟΥΡΙΟ ΔΙΑΜΕΡΙΣΜΑ ΤΡΙΩΝ ΥΠΝΟΔΩΜΑΤΙΩΝ ΜΕ ΔΥΟ ΧΩΡΟΥΣ ΣΤΑΘΜΕΥΣΗΣ ΣΤΗΝ ΑΚΡΟΠΟΛΗ
EUR 367.000
For internal use only:
50CHPI
VL15013
Engomi, Nicosia
4 Bed Apartment For Sale
ΤΡΙΑ ΥΠΝΟΔΩΜΑΤΙΑ ΟΡΟΦΟΔΙΑΜΕΡΙΣΜΑ ΚΑΙ ΜΕ ΔΩΜΑΤΙΟ ΥΠΗΡΕΣΙΑΣ ΣΕ ΚΟΝΤΙΝΗ ΑΠΟΣΤΑΣΗ ΜΕ ΤΑ ΠΟΔΙΑ ΑΠΟ ΥΠΗΡΕΣΙΕΣ ΣΤΗΝ ΕΓΚΩΜΗ
EUR 435.000
For internal use only:
50CHPI
VL15012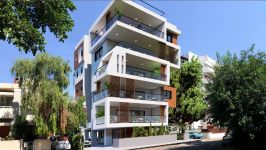 Engomi, Nicosia
3 Bed Apartment For Sale
ΤΡΙΑ ΥΠΝΟΔΩΜΑΤΙΑ ΟΡΟΦΟΔΙΑΜΕΡΙΣΜΑ ΜΕ ΔΥΟ ΧΩΡΟΥΣ ΣΤΑΘΜΕΥΣΗΣ ΣΕ ΚΑΙΝΟΥΡΙΟ ΜΟΝΤΕΡΝΟ ΚΤΙΡΙΟ ΣΤΗΝ ΕΓΚΩΜΗ
EUR 395.000
For internal use only:
50CHPI
VL14975
Engomi, Nicosia
3 Bed Apartment For Sale
ΚΑΙΝΟΥΡΙΟ ΔΙΑΜΕΡΙΣΜΑ ΤΡΙΩΝ ΥΠΝΟΔΩΜΑΤΙΩΝ ΣΤΗΝ ΕΓΚΩΜΗ MONTPARNASSE
EUR 455.000
For internal use only:
50CHPI