Three bedroom apartment in Aglantzia - RIK area
ΤΡΙΑ ΥΠΝΟΔΩΜΑΤΙΑ ΔΙΑΜΕΡΙΣΜΑ ΣΤΗΝ ΑΓΛΑΝΤΖΙΑ - ΠΕΡΙΟΧΗ ΡΙΚ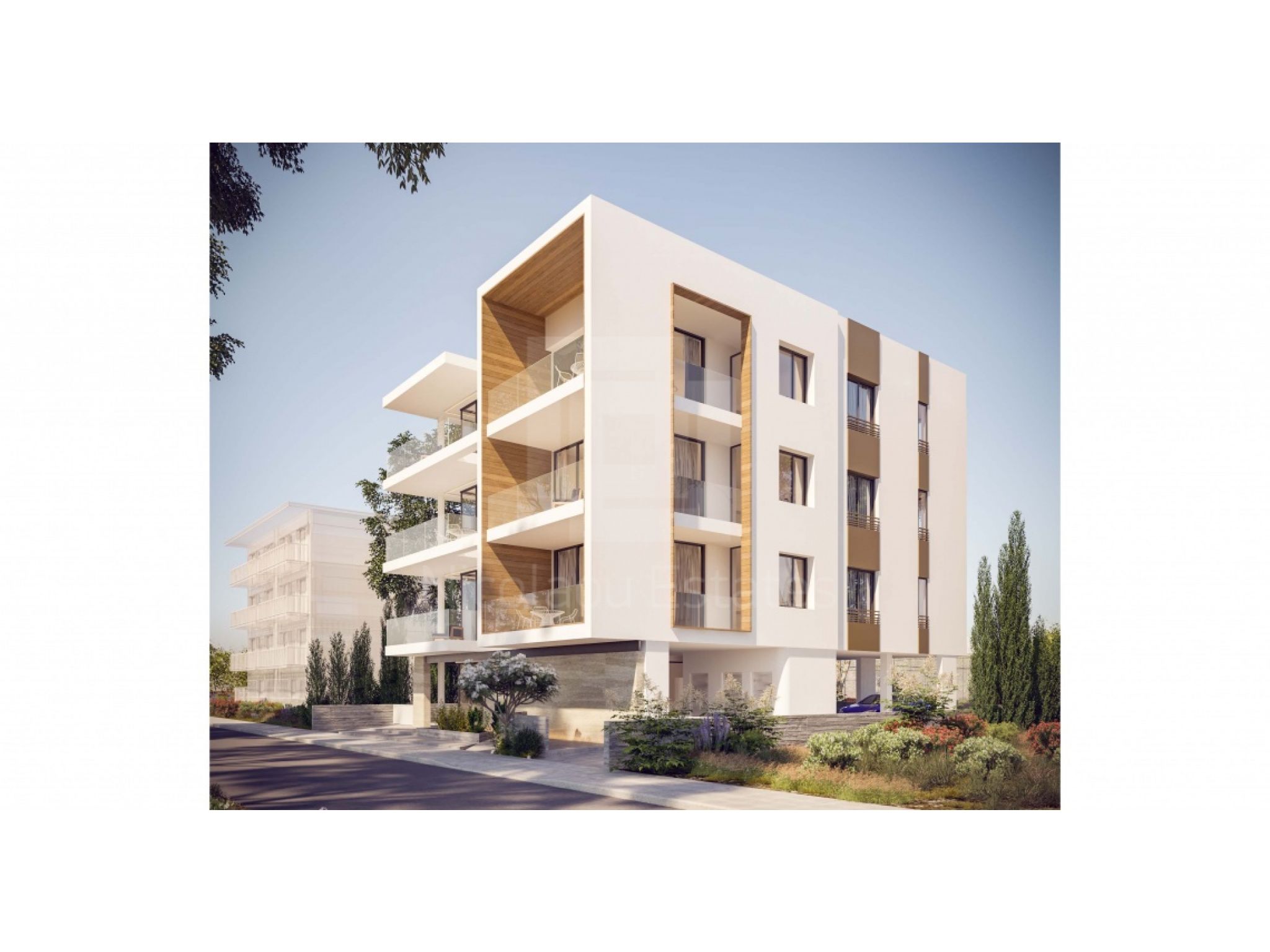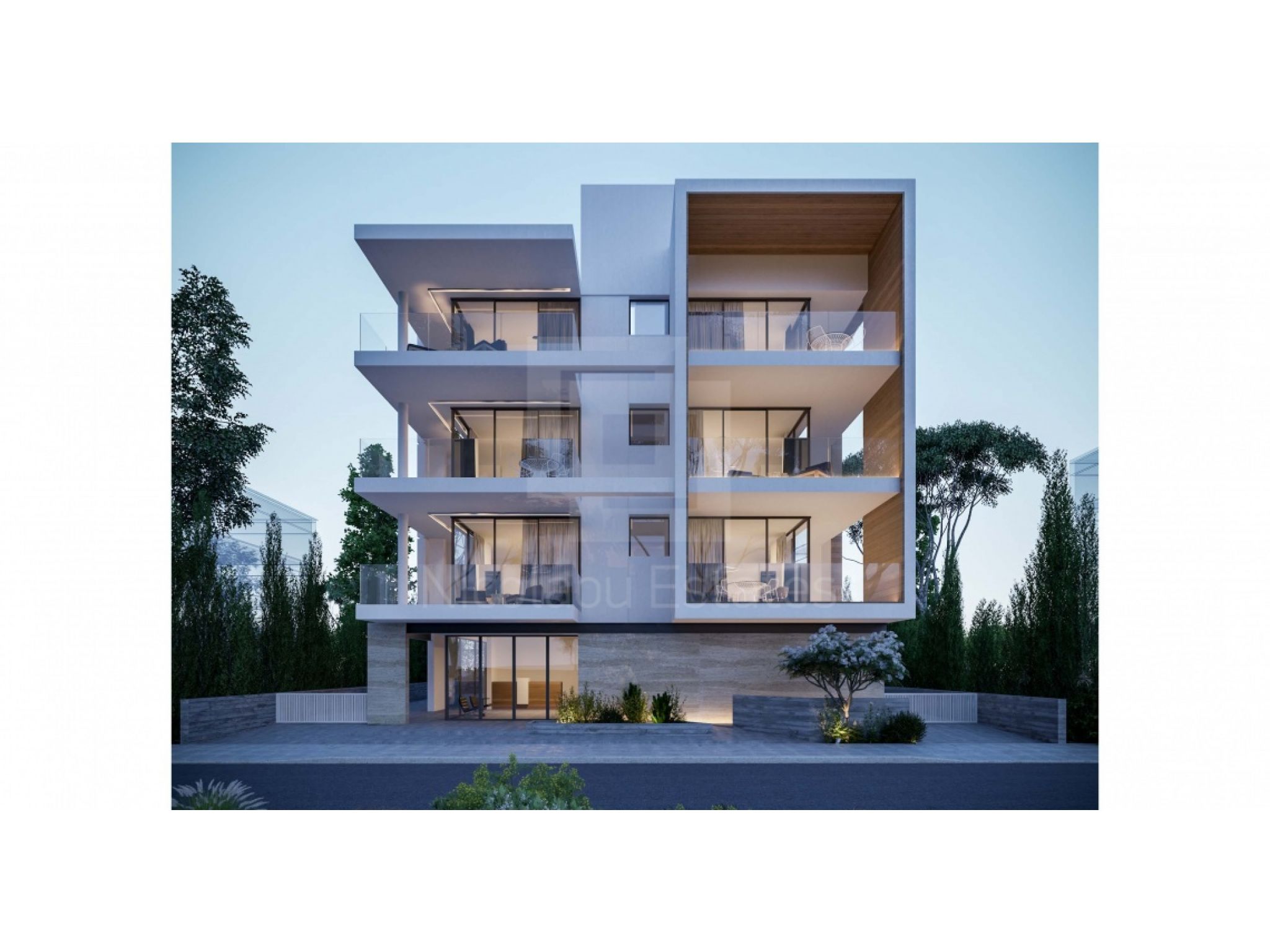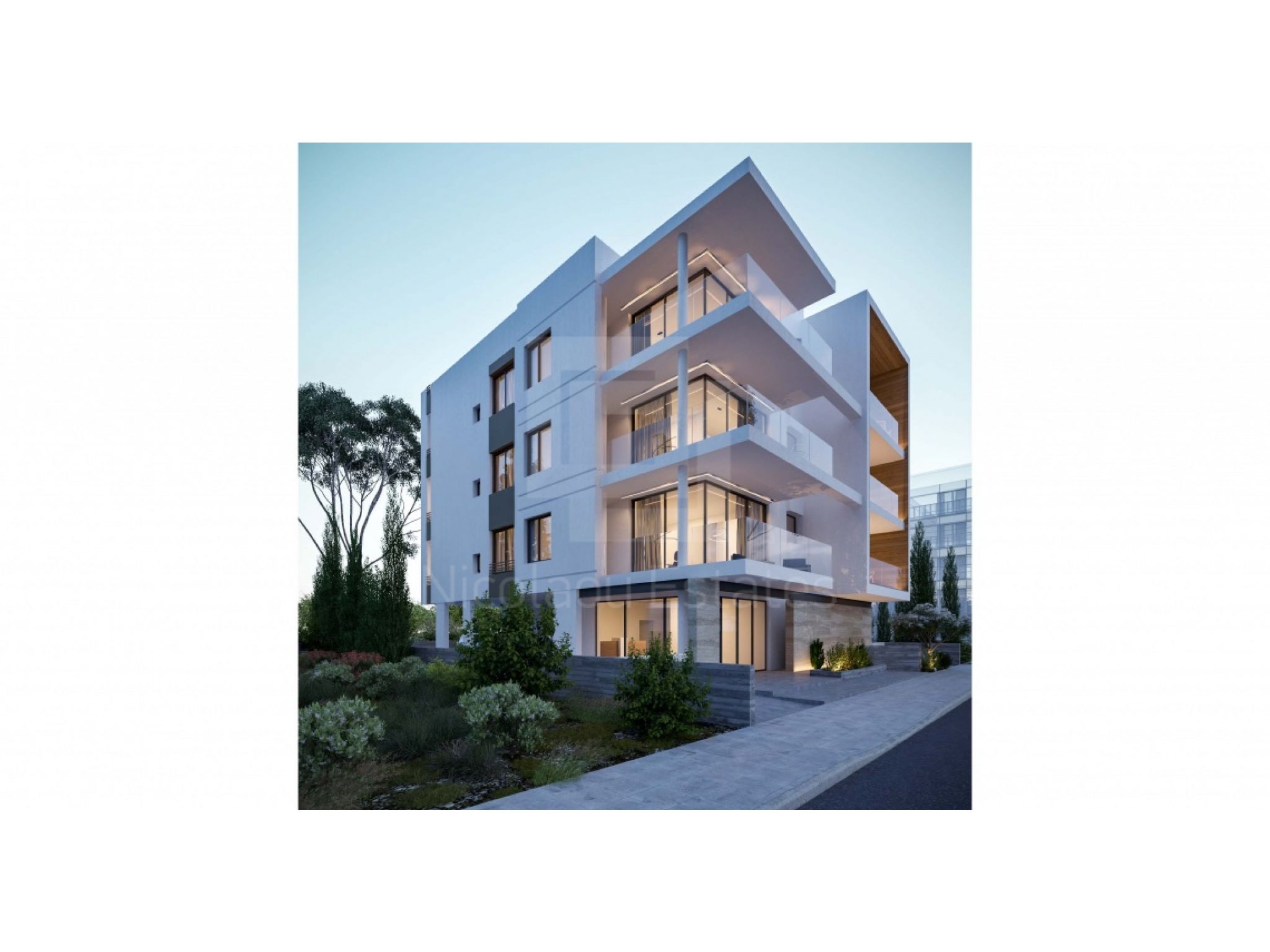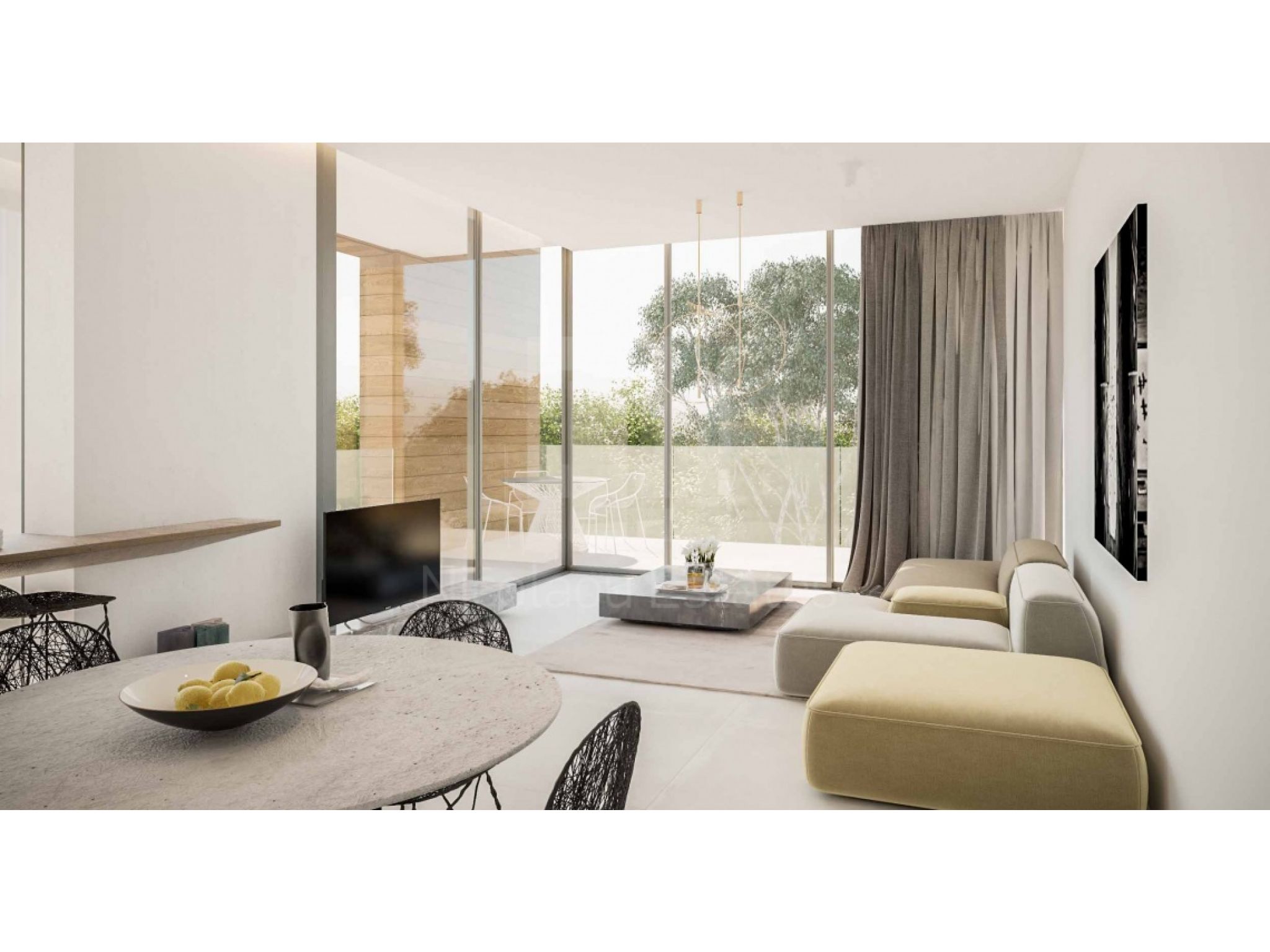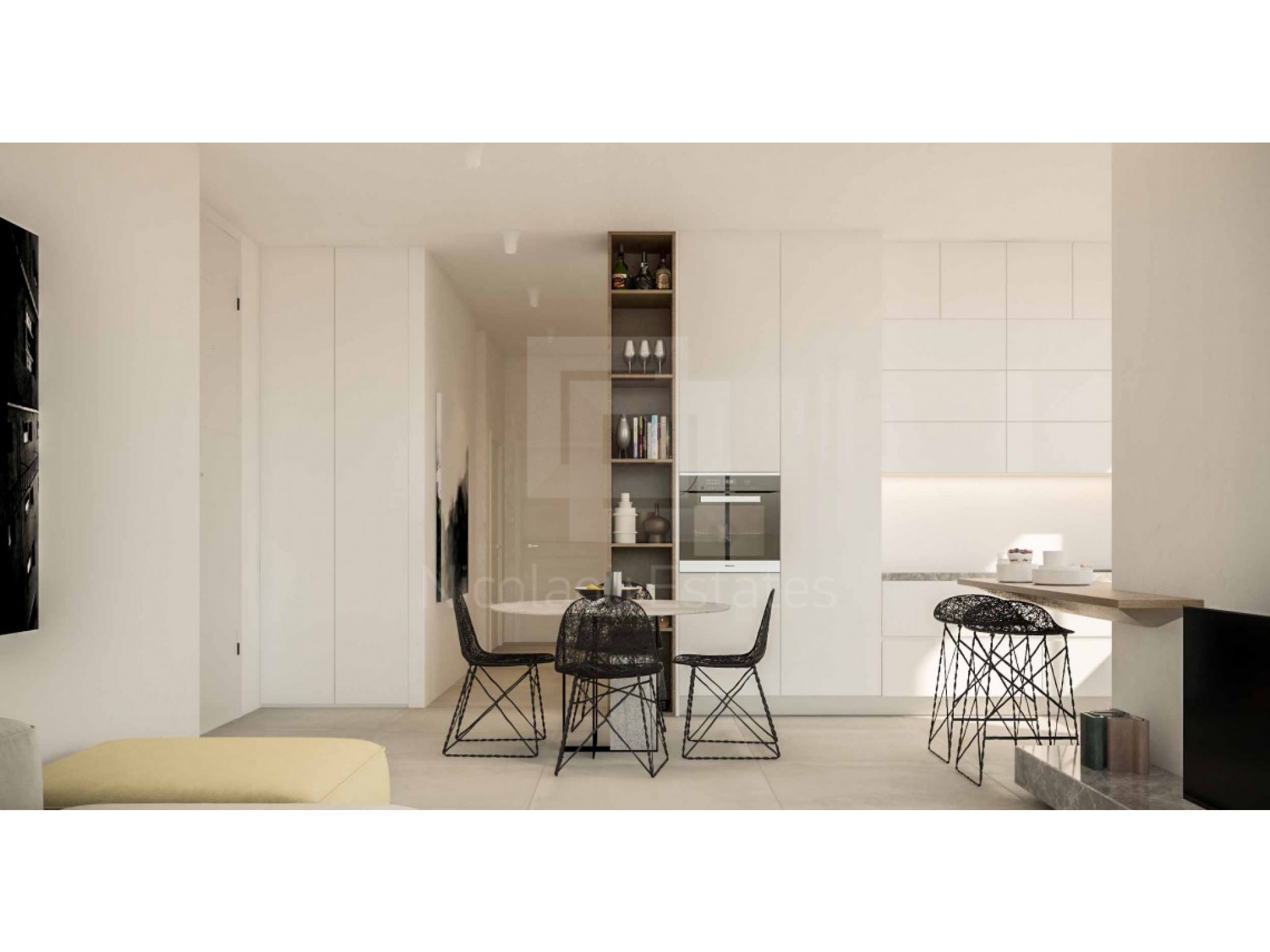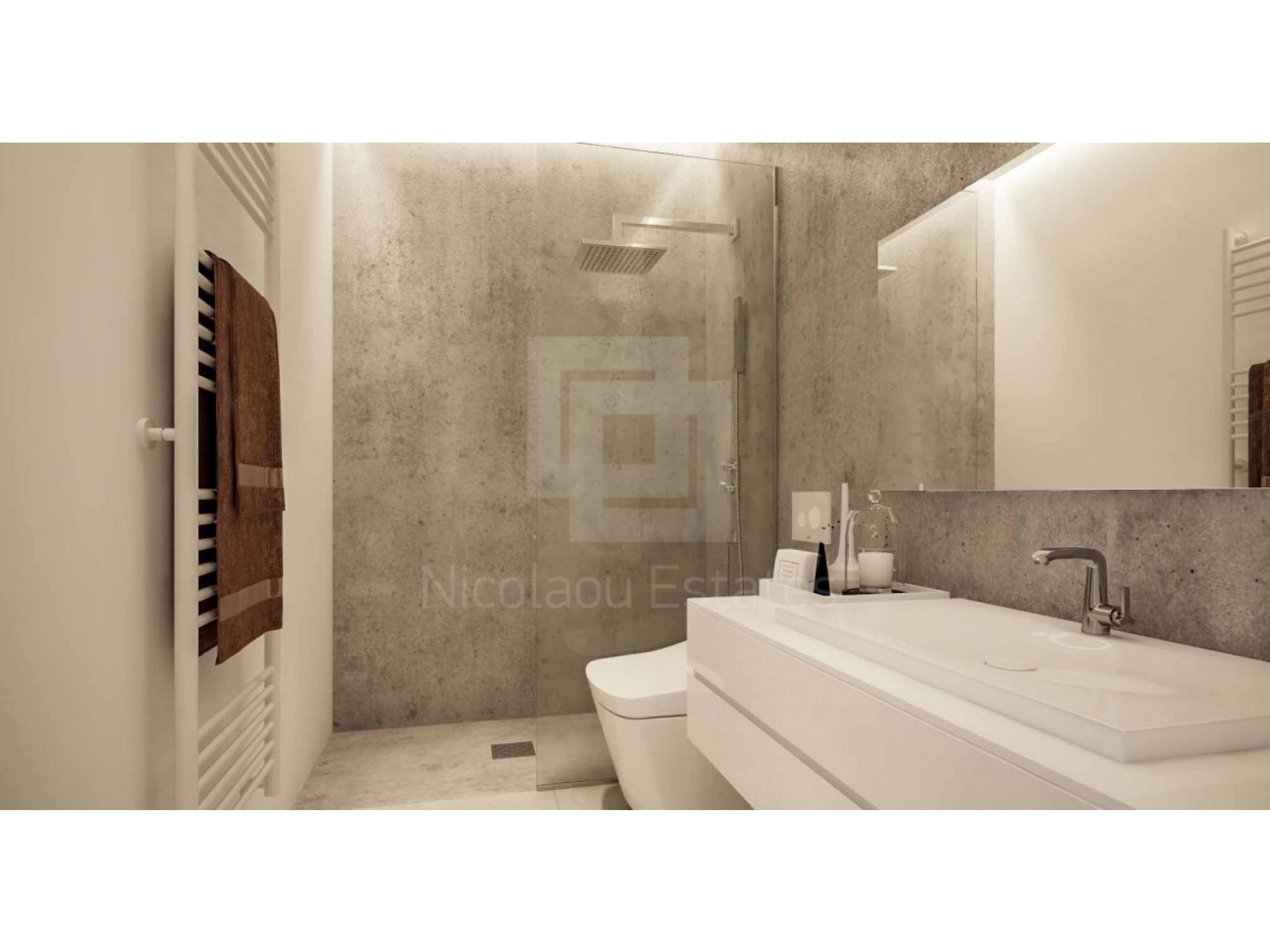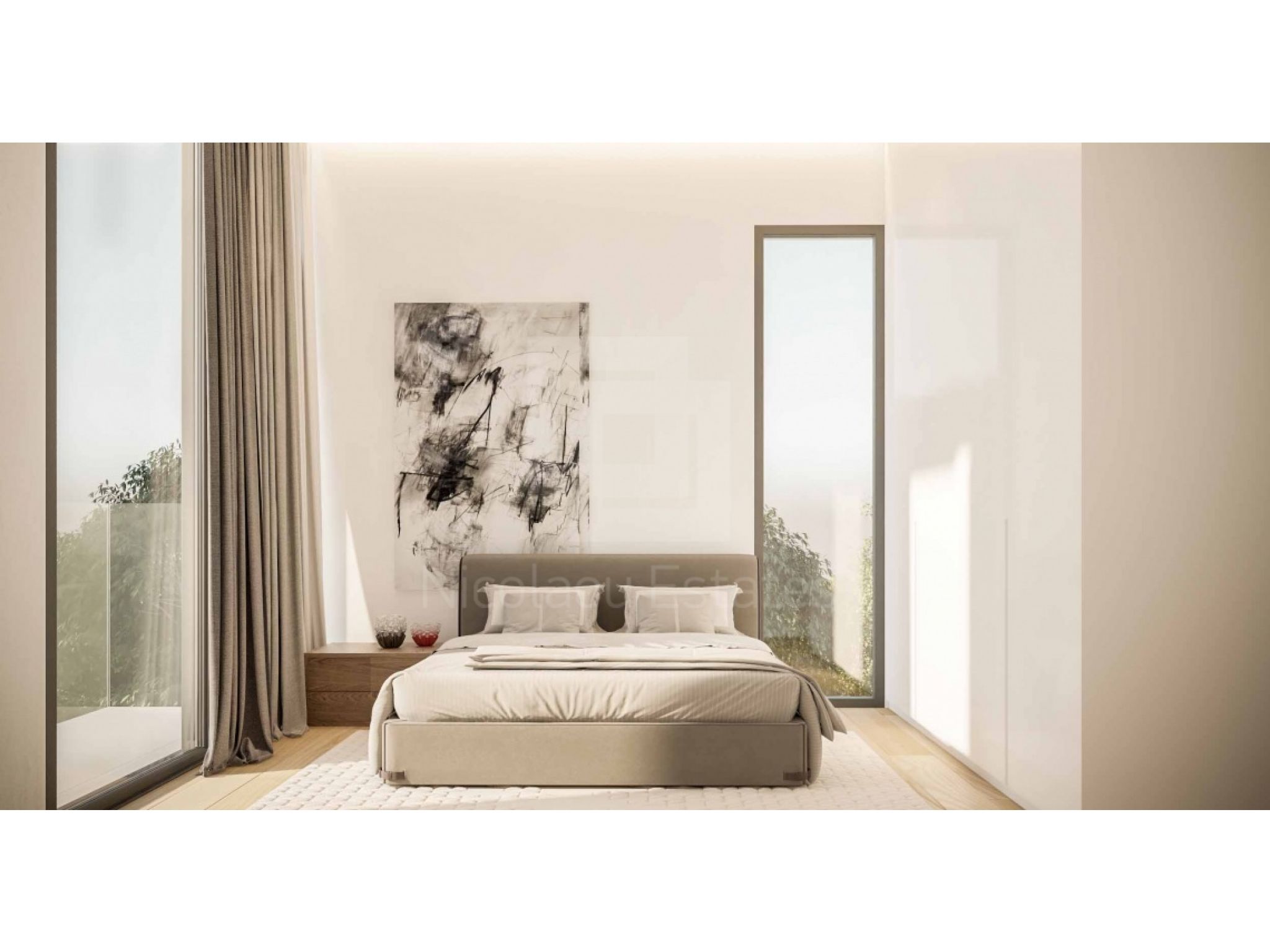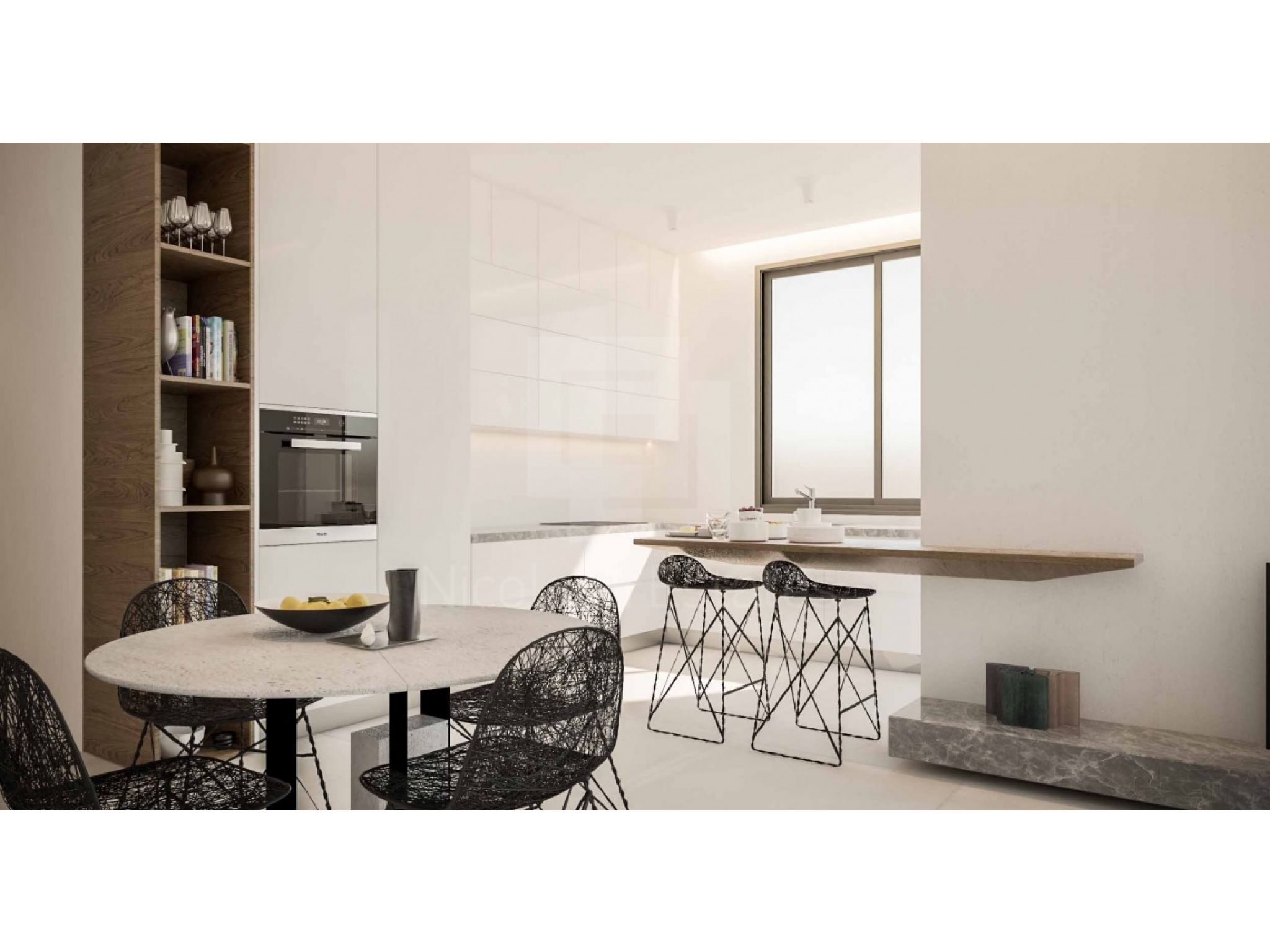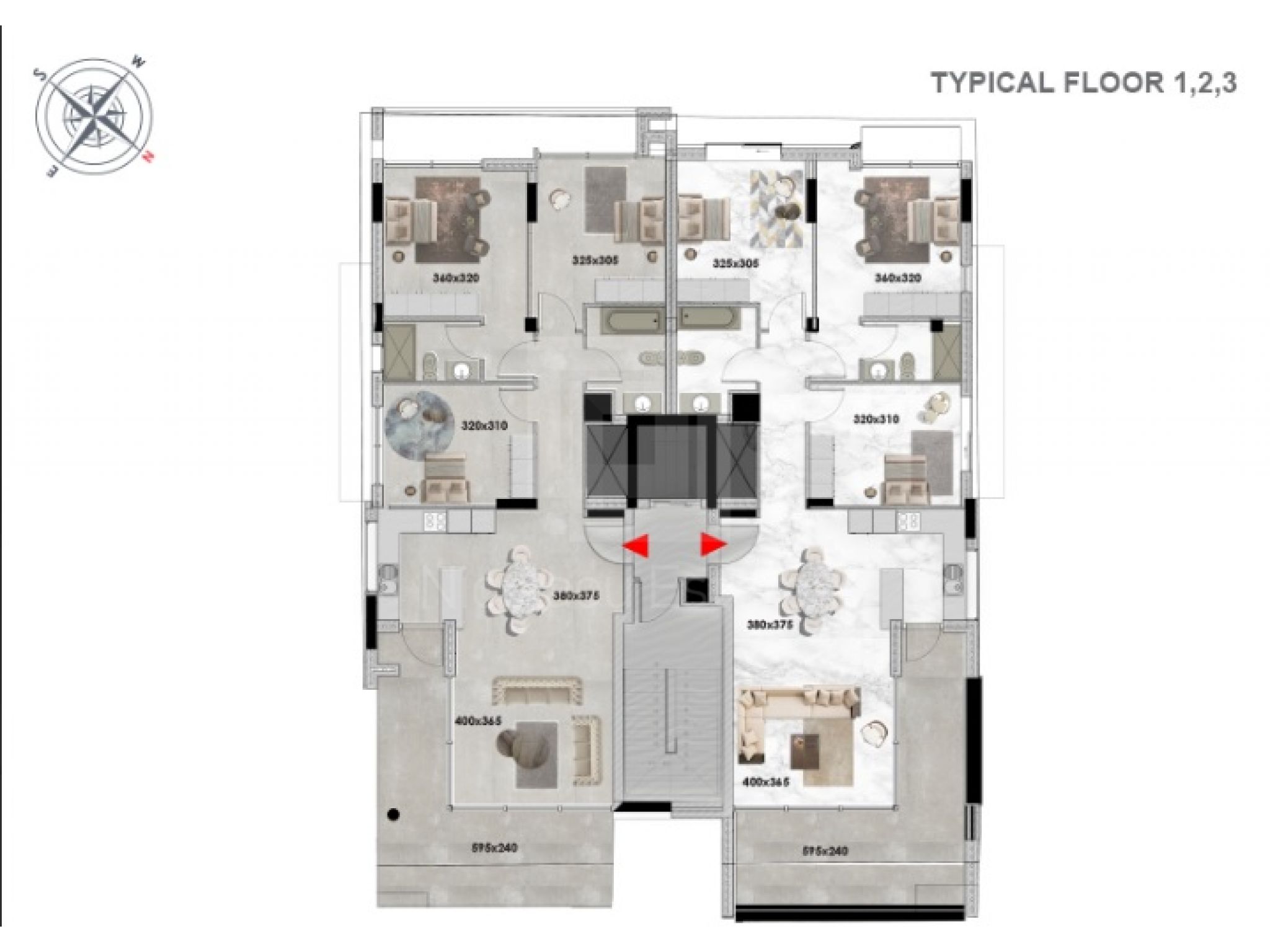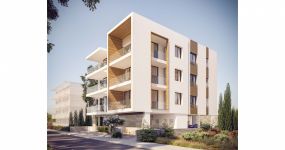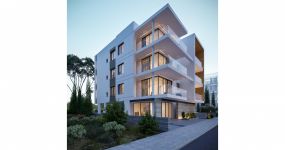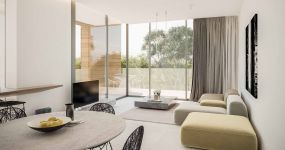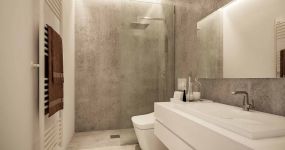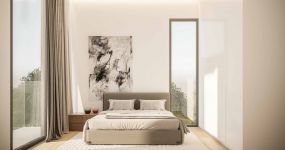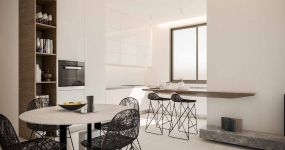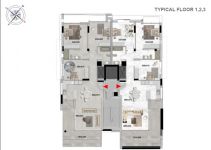 29
2
242
Completion Date:
FEBRUARY 2021
Covered Internal Area:
104 m2
Download 10 property images
DESCRIPTION
This residential project is close to the center of Nicosia: a contemporary building with modern apartments, ideal for families and individuals who want to live in a nice residential neighborhood. The building is located within a short distance from schools, business centres and shops, with easy access to all the areas of the city. 
 The modern lines of the building and the carefully designed apartments, offer comfort and functionality, whereas the high quality standards in construction and materials raise the standard of living.
TECHNICAL SPECIFICATIONS
- Class A' Energy Certificate
- Τhermal insulation
- LED Lights
- Technogranite kitchen counters
- Woodwork and flooring of high quality
- Security camera at the building's entrance
- Controlled Access
- Landscaping
- Security door at apartment
- Individual Solar Water Heater for each apartment
- Underfloor Heating
- Provision for A/C

---
Αυτό το οικιστικό έργο βρίσκεται κοντά στο κέντρο της Λευκωσίας: ένα σύγχρονο κτίριο με μοντέρνα διαμερίσματα, ιδανικό για οικογένειες και άτομα που θέλουν να ζήσουν σε μια όμορφη κατοικημένη γειτονιά. Το κτίριο βρίσκεται σε μικρή απόσταση από σχολεία, επιχειρηματικά κέντρα και καταστήματα, με εύκολη πρόσβαση σε όλες τις περιοχές της πόλης.
Οι μοντέρνες γραμμές του κτηρίου και τα προσεκτικά σχεδιασμένα διαμερίσματα προσφέρουν άνεση και λειτουργικότητα, ενώ τα υψηλά πρότυπα ποιότητας στις κατασκευές και τα υλικά αυξάνουν το βιοτικό επίπεδο.
ΤΕΧΝΙΚΕΣ ΠΡΟΔΙΑΓΡΑΦΕΣ
- Πιστοποιητικό Ενέργειας κατηγορίας Α
- Θερμική μόνωση
- Φώτα LED
- Πάγκοι κουζίνας Technogranite
- Ξυλουργικά και δάπεδα υψηλής ποιότητας
- Κάμερα ασφαλείας στην είσοδο του κτηρίου
- Ελεγχόμενη πρόσβαση
- Πόρτα ασφαλείας στο διαμέρισμα
- Ατομικός ηλιακός θερμοσίφωνας για κάθε διαμέρισμα
- Ενδοδαπέδια θέρμανση
- Πρόνοια για κλιματιστικά
MAIN PROPERTY FEATURES
Brand New
Central Heating
For Investment
Garage / Designated Parking
This 3-bedroom apartment in Aglantzia, Nicosia is being offered for sale at EUR 265.000 (VAT not included).
Other property suggestions
VL15406
Agios Dometios, Nicosia
3 Bed Apartment For Sale
ΚΑΙΝΟΥΡΙΟ ΔΙΑΜΕΡΙΣΜΑ ΤΡΙΩΝ ΥΠΝΟΔΩΜΑΤΙΩΝ ΜΕ 2 ΧΩΡΟΥΣ ΣΤΑΘΜΕΥΣΗΣ ΣΤΟΝ ΑΓΙΟ ΔΟΜΕΤΙΟ
EUR 320.000
For internal use only:
57GEAL
VL15383
Aglantzia, Nicosia
2 Bed Apartment For Sale
ΚΑΙΝΟΥΡΓΙΟ ΜΟΝΤΕΡΝΟ ΔΙΑΜΕΡΙΣΜΑ ΜΕ ΔΥΟ ΧΩΡΟΥΣ ΣΤΑΘΜΕΥΣΗΣ ΣΤΗΝ ΑΓΛΑΝΤΖΙΑ
EUR 239.000
For internal use only:
50CHPI
VL15259
Agioi Omologites, Nicosia
3 Bed Apartment For Sale
ΔΙΑΜΕΡΙΣΜΑ ΤΡΙΩΝ ΥΠΝΟΔΩΜΑΤΙΩΝ ΣΤΟΥΣ ΑΓΙΟΥΣ ΟΜΟΛΟΓΗΤΕΣ ΜΕ ΕΥΚΟΛΗ ΠΡΟΣΒΑΣΗ ΣΕ ΟΛΑ ΤΑ ΜΕΡΗ ΤΗΣ ΠΡΩΤΕΥΟΥΣΑΣ
EUR 260.000
For internal use only:
50CHPI
VL15257
Strovolos, Nicosia
2 Bed Apartment For Sale
ΚΑΙΝΟΥΡΓΙΟ ΔΙΑΜΕΡΙΣΜΑ ΔΥΟ ΥΠΝΟΔΩΜΑΤΙΩΝ ΣΕ ΜΙΑ ΟΜΟΡΦΗ ΚΑΤΟΙΚΗΜΕΝΗ ΠΕΡΙΟΧΗ ΣΤΟ ΣΤΡΟΒΟΛΟ
EUR 255.000
For internal use only:
50CHPI
VL15072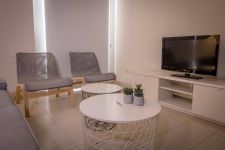 Acropoli, Nicosia
2 Bed Apartment For Sale
ΔΥΟ ΥΠΝΟΔΩΜΑΤΙΑ ΔΙΑΜΕΡΙΣΜΑ ΣΤΗΝ ΑΚΡΟΠΟΛΗ, ΛΕΥΚΩΣΙΑ - ΧΩΡΙΣ ΦΠΑ & ΕΞΟΔΑ ΜΕΤΑΦΟΡΑΣ
EUR 240.000
For internal use only:
7CHLU
VL15049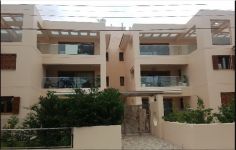 Strovolos, Nicosia
3 Bed Apartment For Sale
ΑΤΕΛΕΙΩΤΟ ΔΙΑΜΕΡΙΣΜΑ ΤΡΙΩΝ ΥΠΝΟΔΩΜΑΤΙΩΝ ΣΤΟΝ ΣΤΡΟΒΟΛΟ
EUR 292.000
For internal use only:
50CHPI
VL15036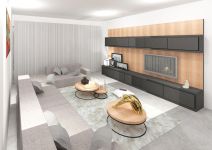 Engomi, Nicosia
3 Bed Apartment For Sale
ΜΟΝΤΕΡΝΟ ΔΙΑΜΕΡΙΣΜΑ ΤΡΙΩΝ ΥΠΝΟΔΩΜΑΤΙΩΝ ΣΤΟΝ 2ο ΟΡΟΦΟ ΕΝΟΣ ΚΑΙΝΟΥΡΙΟΥ ΚΤΗΡΙΟΥ ΣΤΗΝ ΕΓΚΩΜΗ
EUR 265.000
For internal use only:
50CHPI
VL14978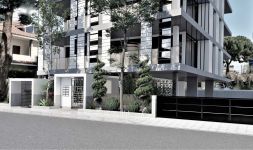 Engomi, Nicosia
2 Bed Apartment For Sale
ΔΙΑΜΕΡΙΣΜΑ ΔΥΟ ΥΠΝΟΔΩΜΑΤΙΩΝ ΣΤΟ ΔΕΥΤΕΡΟ ΟΡΟΦΟ ΕΝΟΣ ΚΑΙΝΟΥΡΙΟΥ ΚΤΗΡΙΟΥ ΣΤΗΝ ΕΓΚΩΜΗ
EUR 257.000
For internal use only:
50CHPI