Brand new three bedroom apartment in Dasooupoli
ΚΑΙΝΟΥΡΓΙΟ ΔΙΑΜΕΡΙΣΜΑ ΤΡΙΩΝ ΥΠΝΟΔΩΜΑΤΙΩΝ ΣΤΗ ΔΑΣΟΥΠΟΛΗ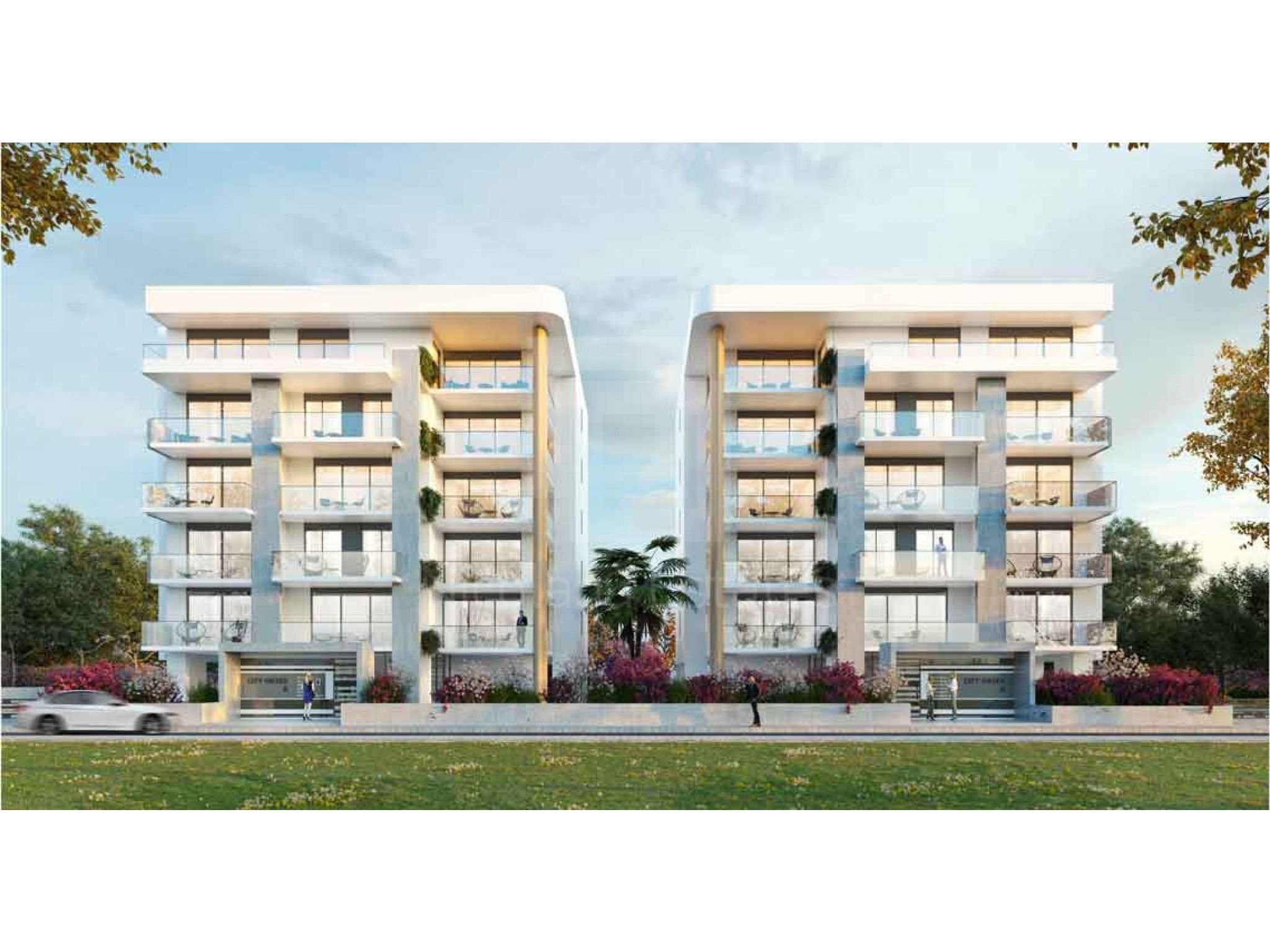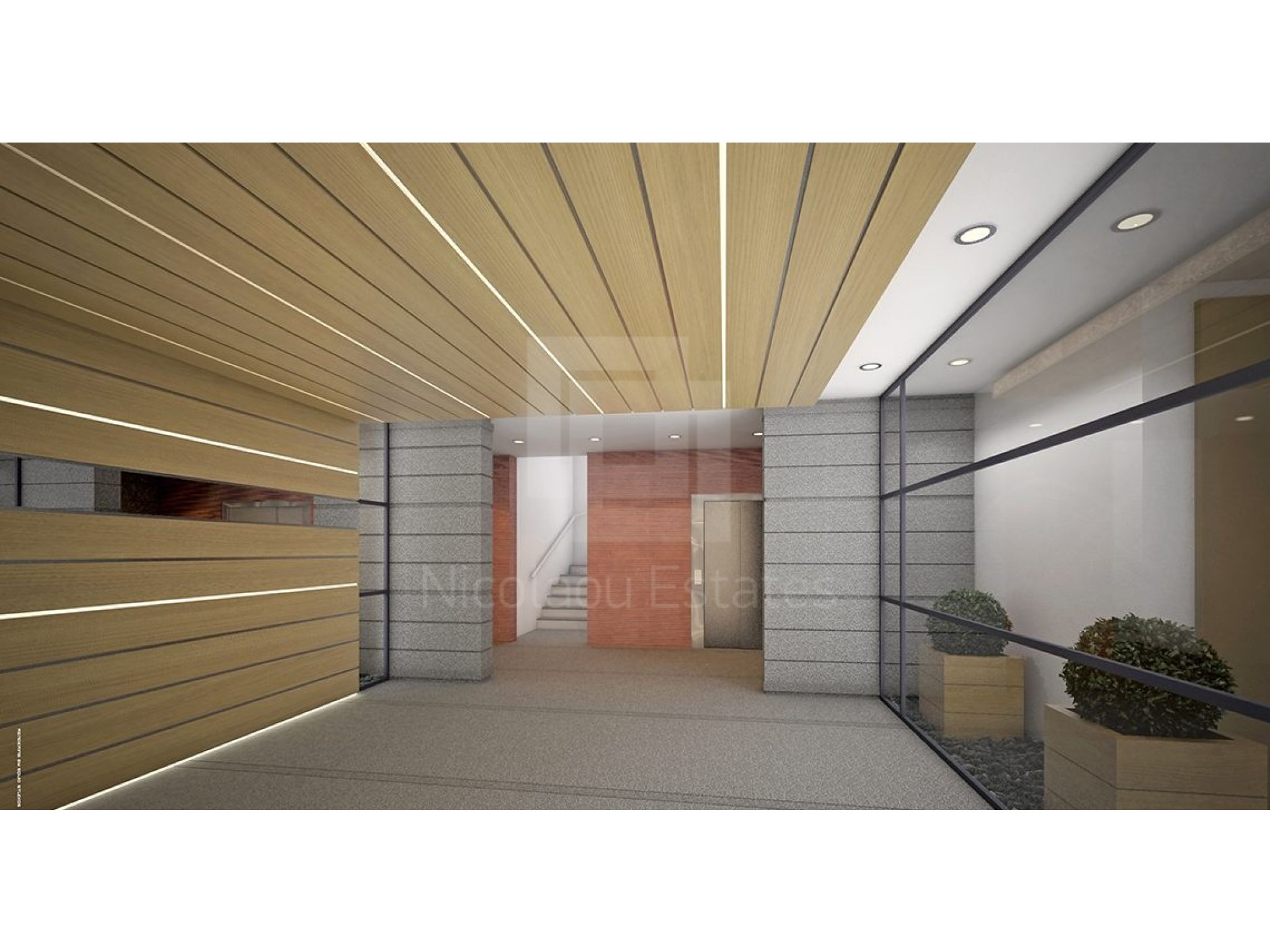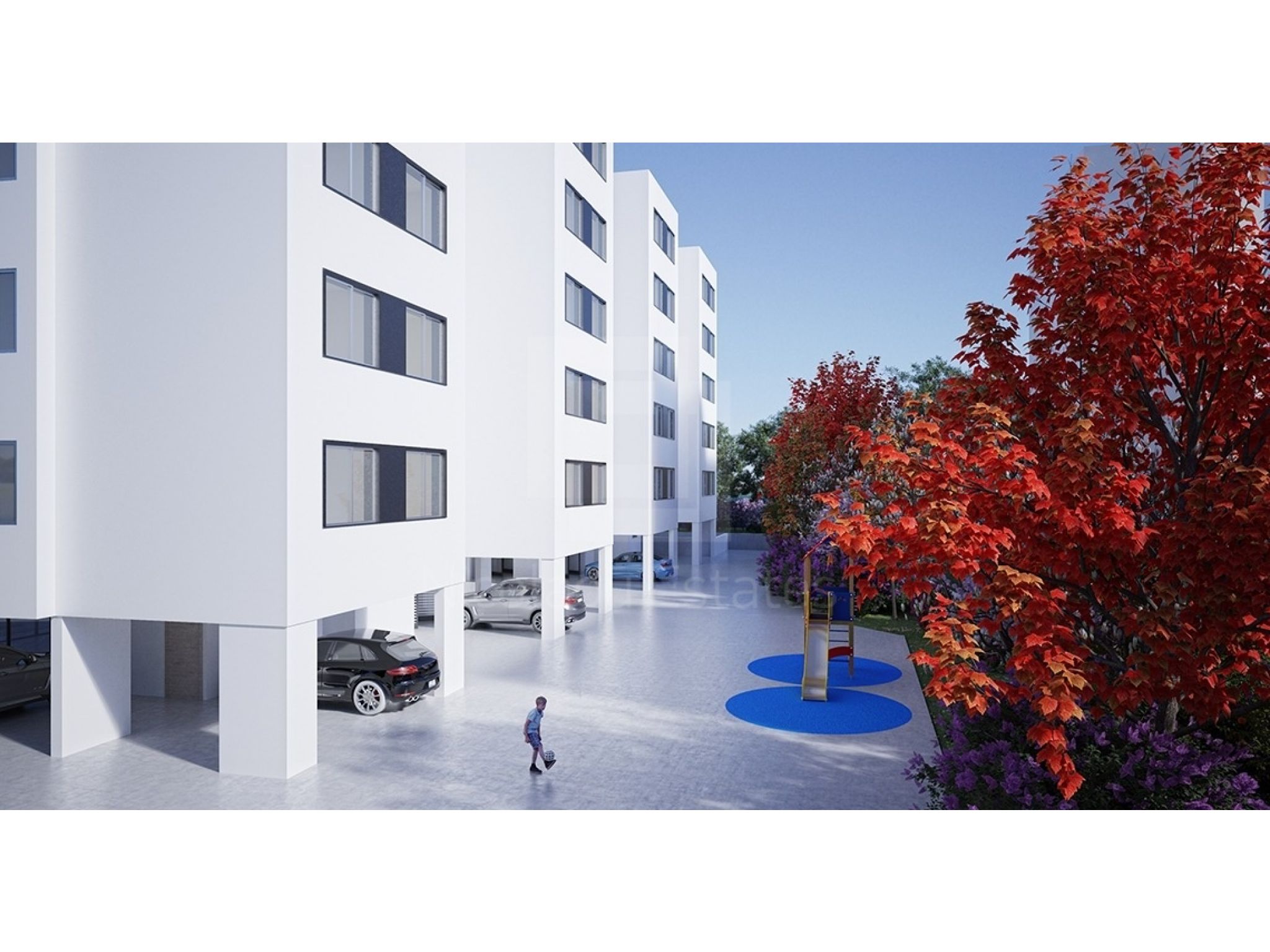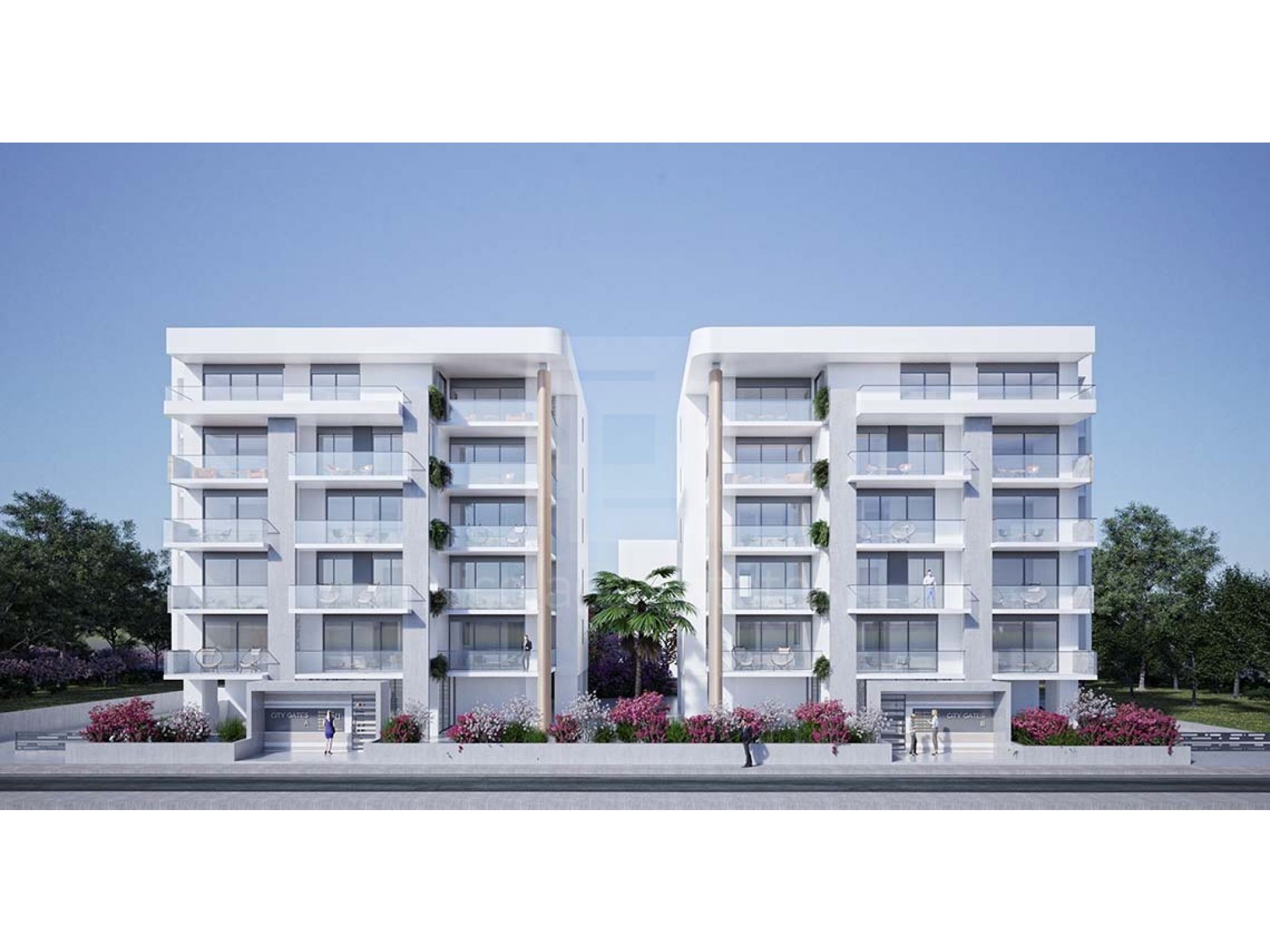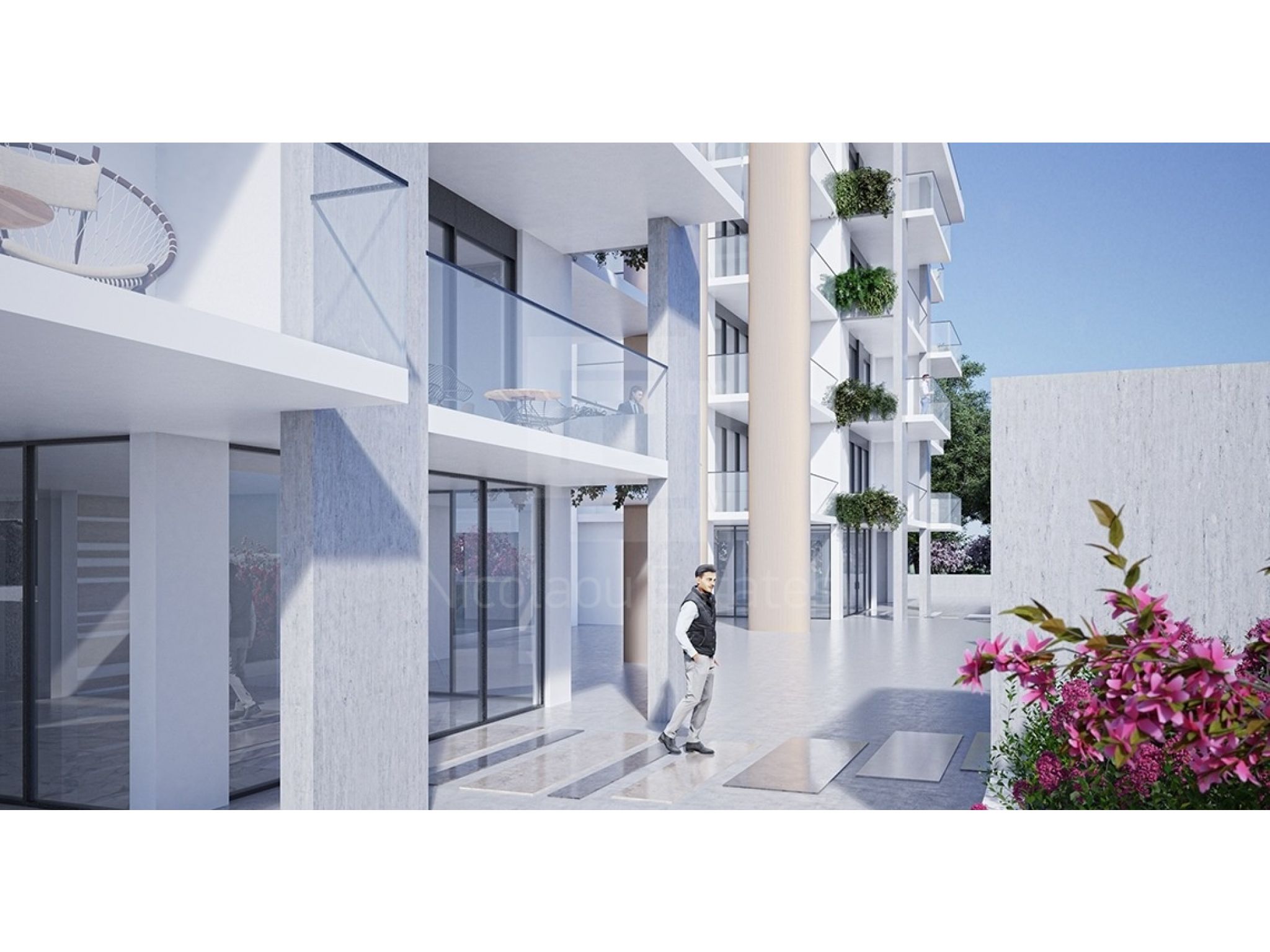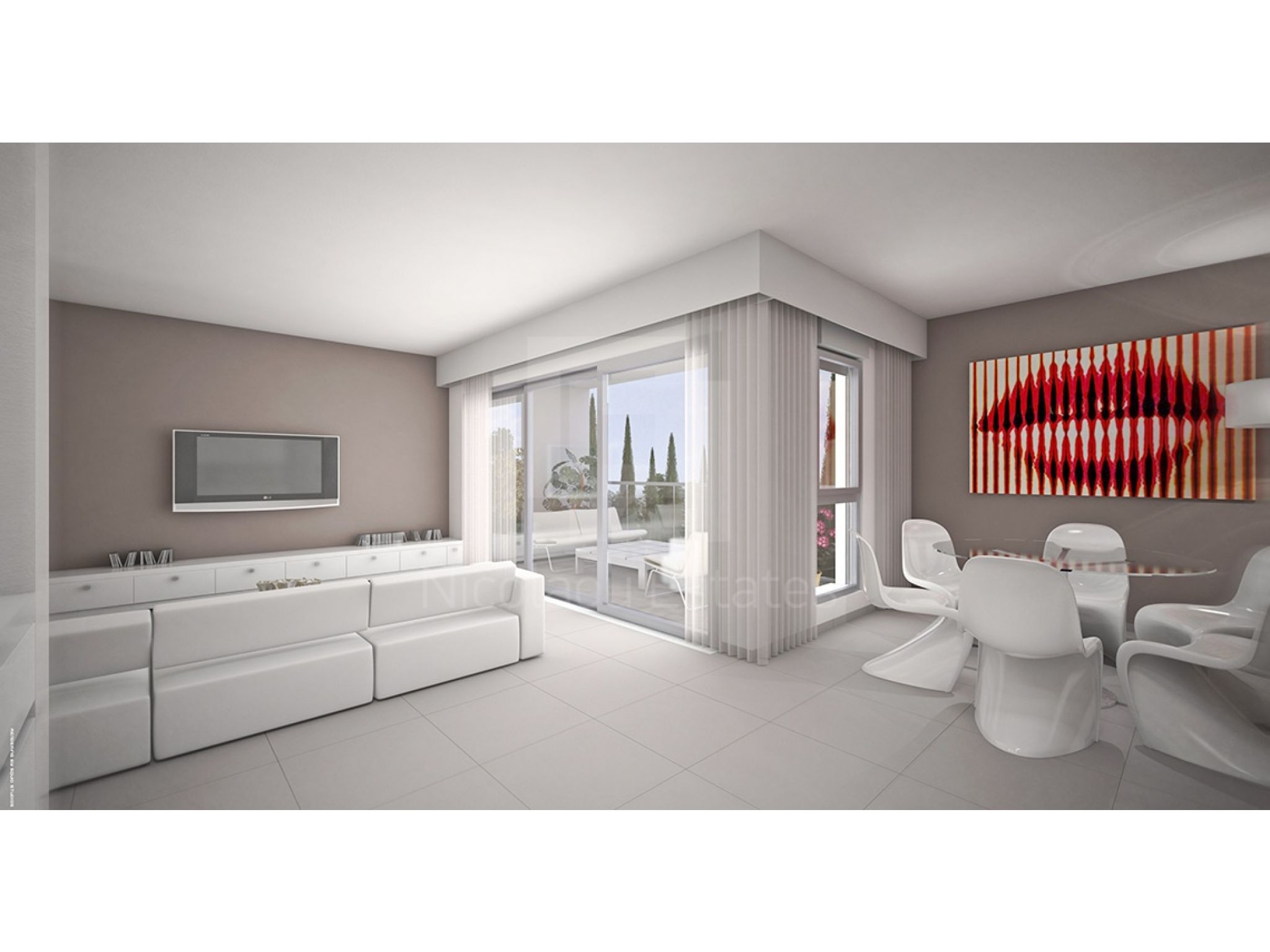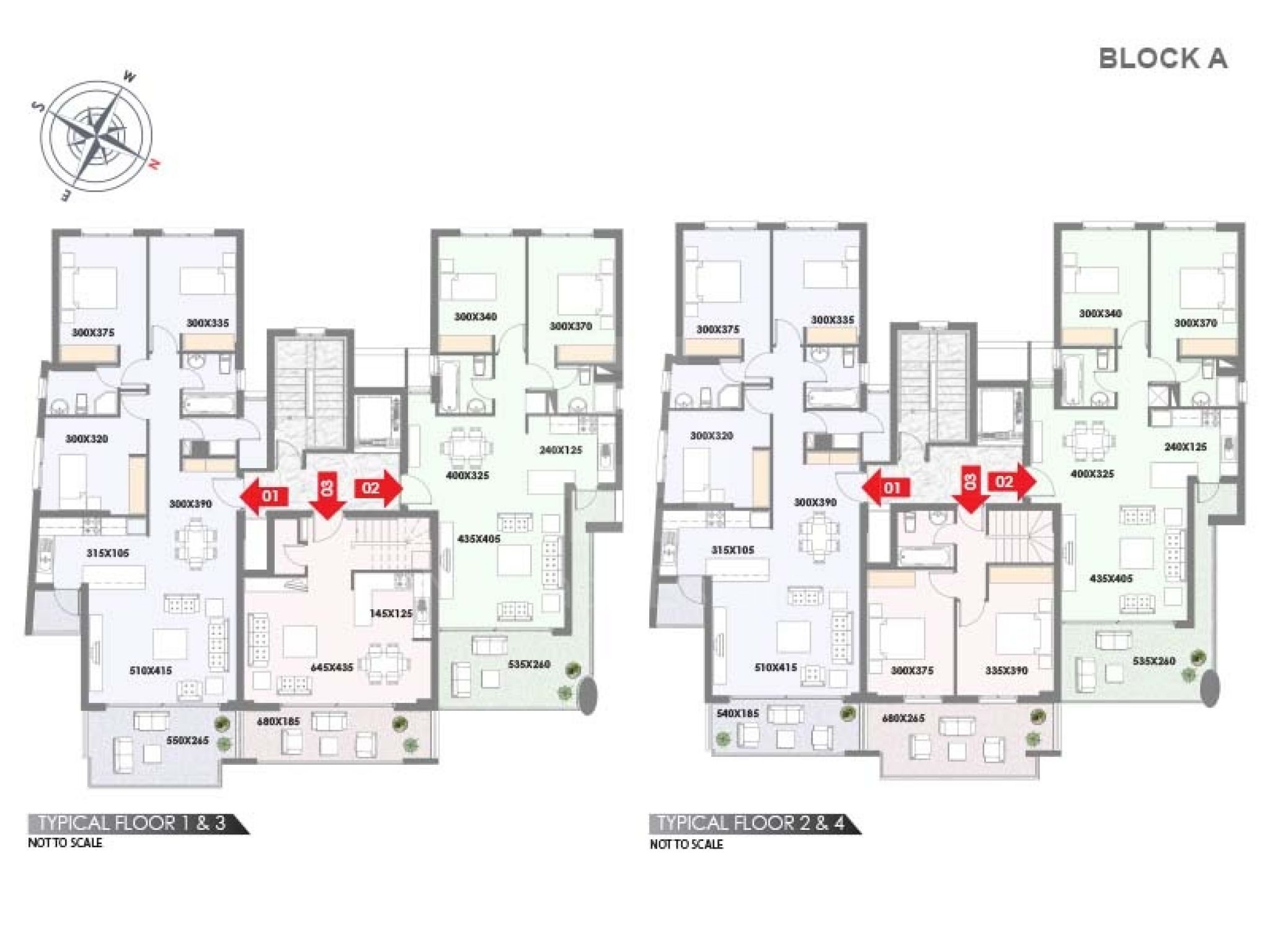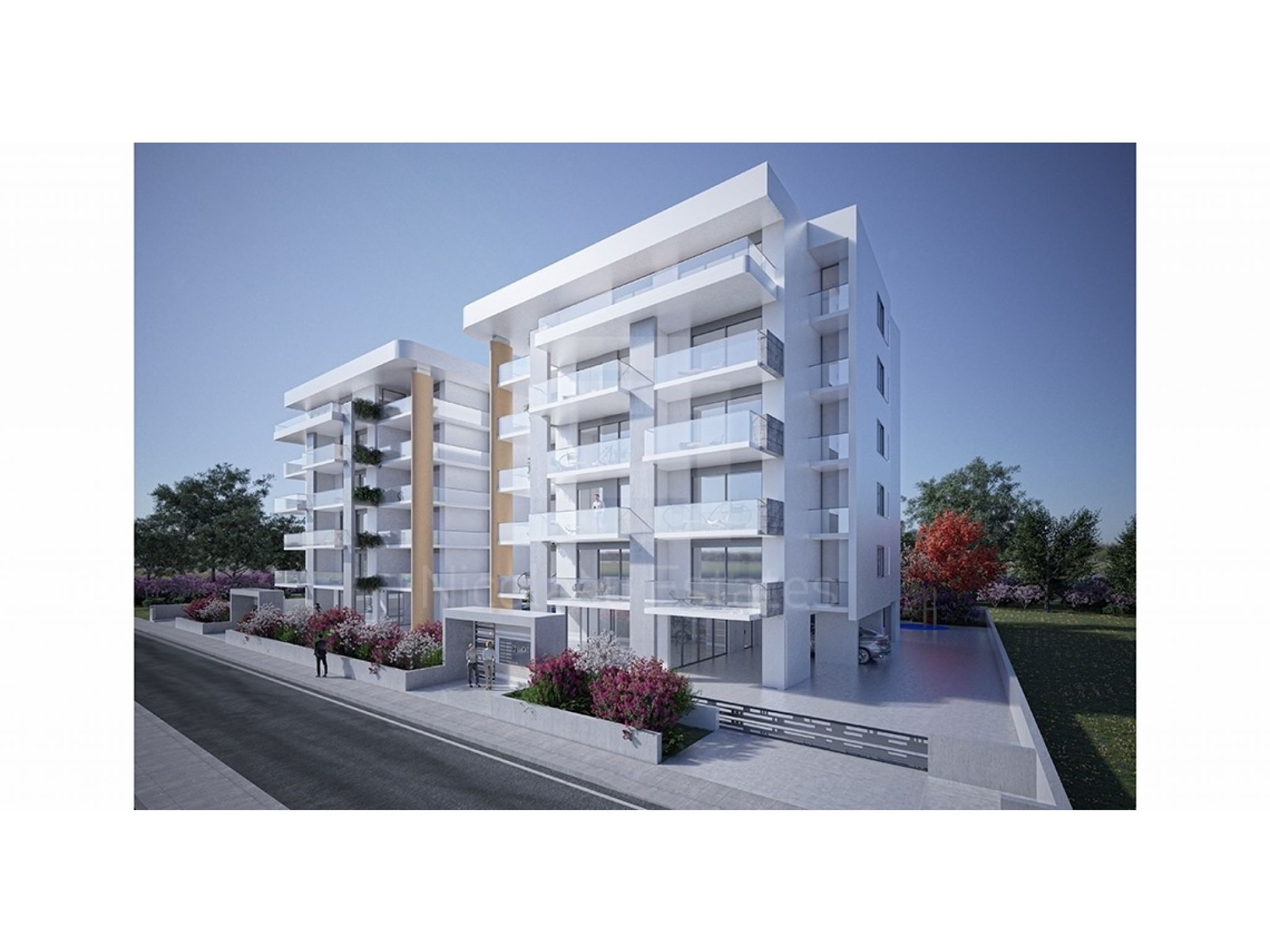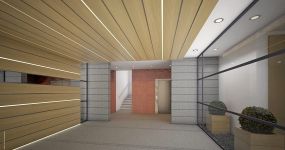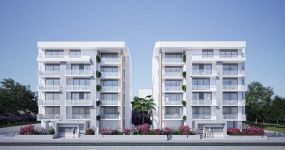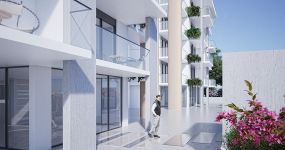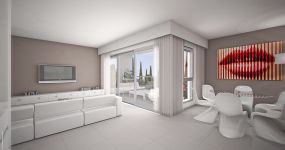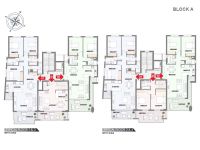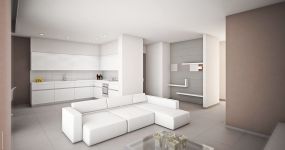 29
2
375
Completion Date:
APRIL 2021
Covered Internal Area:
112 m2
Download 9 property images
DESCRIPTION
This project is redefining contemporary city living in the capital.

We are transforming this select site at the entrance of Nicosia and moments from the business district and Athalassa Park to an oasis of upgraded living.
 Located at the best part of Dasoupolis will enhance and elevate the value of the area.
The project consists of two five-storey buildings, each incorporating twelve spacious apartments and two duplex apartments of two and three bedrooms with large interior spaces, verandas, parking and storage spaces.
At the back of the building has landscaped gardens and children's playground designer exclusively for the residents. The building also accommodates covered and secure bicycle stand.
Buying a home is probably the biggest financial investment of our lives. This project is offering excellent location, quality construction, upgraded specification, class A' energy certificate.
TECHNICAL SPECIFICATIONS
- Class A' Energy Certificate
- Sound and thermal insulation
- LED Lights
- Technogranite Kitchen counters
- Woodwork and flooring of high quality
- Cameras at the building's entrance
- Controlled Access
- Landscaping in public used areas with plants and irrigation system
- Security Door for each apartment
- Independent Solar Water Heater for each apartment
- Underfloor Heating
- Provision for A/C
---
Το έργο αυτό επαναπροσδιορίζει τη σύγχρονη πόλη που ζει στην πρωτεύουσα. 
Μετατρέπουμε την είσοδο της Λευκωσίας και τις στιγμές από την επιχειρηματική περιοχή και το Πάρκο Αθαλάσσας σε μια όαση αναβαθμισμένου τρόπου ζωής. Βρίσκεται στο καλύτερο μέρος της Δασούπολης όπου και θα ενισχύσει και θα ανυψώσει την αξία της περιοχής.
Το έργο αποτελείται από δύο πενταόροφα κτίρια, το καθένα το οποίο περιλαμβάνει δώδεκα ευρύχωρα διαμερίσματα και δύο διώροφα διαμερίσματα δύο και τριών υπνοδωματίων με μεγάλους εσωτερικούς χώρους, βεράντες, θέσεις στάθμευσης και αποθήκες.
Στο πίσω μέρος του κτηρίου έχουν σχεδιαστεί διαμορφωμένοι κήποι και παιδική χαρά αποκλειστικά για τους κατοίκους. Το κτίριο φιλοξενεί επίσης σκεπαστή και ασφαλή βάση ποδηλάτων.
Η αγορά ενός σπιτιού είναι πιθανώς η μεγαλύτερη οικονομική επένδυση της ζωής μας. Αυτό το ακίνητο παρέχει πραγματική προστιθέμενη αξία προσφέροντας εξαιρετική τοποθεσία, ποιότητα κατασκευής, αναβαθμισμένες προδιαγραφές, ενεργειακό πιστοποιητικό κατηγορίας Α. 

ΤΕΧΝΙΚΕΣ ΠΡΟΔΙΑΓΡΑΦΕΣ
- Πιστοποιητικό Ενέργειας κατηγορίας Α 


- Ηχομόνωση και θερμομόνωση
- Φώτα LED
- Πάγκοι κουζίνας Technogranite
- Ξυλουργικά και δάπεδα υψηλής ποιότητας
- Κάμερες στην είσοδο του κτηρίου
- Ελεγχόμενη πρόσβαση
- Κήποι με φυτά σε κοινόχρηστους χώρους με σύστημα άρδευσης
- Πόρτα ασφαλείας για κάθε διαμέρισμα
- Ανεξάρτητος ηλιακός θερμοσίφωνας για κάθε διαμέρισμα
- Ενδοδαπέδια θέρμανση
- Πρόβλεψη για κλιματισμό
MAIN PROPERTY FEATURES
Brand New
Central Heating
For Investment
Garage / Designated Parking
Unfurnished
COMMUNAL FEATURES
This 3-bedroom apartment in Dasoupolis, Nicosia is being offered for sale at EUR 255.000 (VAT not included).
Other property suggestions
VL15715
Agioi Omologites, Nicosia
3 Bed Apartment For Sale
ΤΡΙΑ ΥΠΝΟΔΩΜΑΤΙΑ ΔΙΑΜΕΡΙΣΜΑ ΣΤΟΥΣ ΑΓΙΟΥΣ ΟΜΟΛΟΓΗΤΕΣ ΜΕ ΚΟΙΝΟΧΡΗΣΤΗ ΠΙΣΙΝΑ
EUR 255.000
For internal use only:
47CHCH
VL15714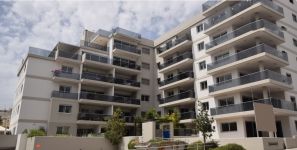 Acropoli, Nicosia
3 Bed Apartment For Sale
ΗΜΙΤΕΛΕΣ ΔΙΑΜΕΡΙΣΜΑ ΤΡΙΩΝ ΥΠΝΟΔΩΜΑΤΙΩΝ ΣΤΗΝ ΑΚΡΟΠΟΛΗ
EUR 241.000
For internal use only:
47CHCH
VL15676
Strovolos, Nicosia
3 Bed Apartment For Sale
ΤΡΙΑ ΥΠΝΟΔΩΜΑΤΙΑ ΔΙΑΜΕΡΙΣΜΑ ΣΤΗ ΧΡΥΣΕΛΕΟΥΣΑ, ΣΤΟ ΣΤΡΟΒΟΛΟ - ΠΟΛΥ ΚΑΛΗ ΕΥΚΑΙΡΙΑ
EUR 265.000
For internal use only:
47CHCH
VL15645
Aglantzia, Nicosia
3 Bed Apartment For Sale
ΠΟΛΥΤΕΛΗΣ ΔΙΑΜΕΡΙΣΜΑ ΤΡΙΩΝ ΥΠΝΟΔΩΜΑΤΙΩΝ ΣΕ ΗΣΥΧΗ ΠΕΡΙΟΧΗ ΣΤΟ ΠΛΑΤΥ
EUR 296.000
For internal use only:
50CHPI
VL15557
Lakatamia, Nicosia
3 Bed Apartment For Sale
ΚΑΙΝΟΥΡΙΟ ΔΙΑΜΕΡΙΣΜΑ ΤΡΙΩΝ ΥΠΝΟΔΩΜΑΤΙΩΝ ΜΕ ΙΔΙΩΤΙΚΟ ΚΗΠΟ ΟΡΟΦΗΣ ΣΤΗ ΛΑΚΑΤΑΜΙΑ
EUR 230.000
For internal use only:
47CHCH
VL15407
Aglantzia, Nicosia
2 Bed Apartment For Sale
ΚΑΙΝΟΥΡΙΟ ΔΙΑΜΕΡΙΣΜΑ ΔΥΟ ΥΠΝΟΔΩΜΑΤΙΩΝ ΣΕ ΠΡΟΝΟΜΙΑΚΗ ΠΕΡΙΟΧΗ ΣΤΗ ΛΕΥΚΩΣΙΑ, ΣΤΗΝ ΑΓΛΑΝΤΖΙΑ
EUR 238.000
For internal use only:
57GEAL
VL15406
Agios Dometios, Nicosia
3 Bed Apartment For Sale
ΚΑΙΝΟΥΡΙΟ ΔΙΑΜΕΡΙΣΜΑ ΤΡΙΩΝ ΥΠΝΟΔΩΜΑΤΙΩΝ ΜΕ 2 ΧΩΡΟΥΣ ΣΤΑΘΜΕΥΣΗΣ ΣΤΟΝ ΑΓΙΟ ΔΟΜΕΤΙΟ
EUR 320.000
For internal use only:
57GEAL
VL15383
Aglantzia, Nicosia
2 Bed Apartment For Sale
ΚΑΙΝΟΥΡΓΙΟ ΜΟΝΤΕΡΝΟ ΔΙΑΜΕΡΙΣΜΑ ΜΕ ΔΥΟ ΧΩΡΟΥΣ ΣΤΑΘΜΕΥΣΗΣ ΣΤΗΝ ΑΓΛΑΝΤΖΙΑ
EUR 239.000
For internal use only:
50CHPI
VL15246
Dasoupolis, Nicosia
2 Bed Apartment For Sale
ΚΑΙΝΟΥΡΓΙΟ ΔΥΟΡΟΦΟ ΔΙΑΜΕΡΙΣΜΑ ΔΥΟ ΥΠΝΟΔΩΜΑΤΙΩΝ ΣΤΗ ΔΑΣΟΥΠΟΛΗ
EUR 245.000
For internal use only:
50CHPI
VL15176
Acropoli, Nicosia
2 Bed Apartment For Sale
ΚΑΙΝΟΥΡΙΟ ΔΙΑΜΕΡΙΣΜΑ ΔΥΟ ΥΠΝΟΔΩΜΑΤΙΩΝ ΣΤΗΝ ΑΚΡΟΠΟΛΗ
EUR 247.000
For internal use only:
50CHPI
VL15160
Likavitos, Nicosia
2 Bed Apartment For Sale
ΚΑΙΝΟΥΡΙΟ ΔΙΑΜΕΡΙΣΜΑ ΔΥΟ ΥΠΝΟΔΩΜΑΤΙΩΝ ΣΤΟΥΣ ΑΓΙΟΥΣ ΟΜΟΛΟΓΗΤΕΣ
EUR 239.000
For internal use only:
50CHPI
VL15158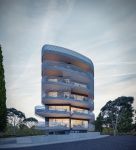 Likavitos, Nicosia
2 Bed Apartment For Sale
ΚΑΙΝΟΥΡΙΟ ΔΙΑΜΕΡΙΣΜΑ ΔΥΟ ΥΠΝΟΔΩΜΑΤΙΩΝ ΣΤΟ ΛΥΚΑΒΗΤΟ
EUR 242.000
For internal use only:
50CHPI