Two bedroom apartment on the second floor in a brand new building in Engomi
ΔΙΑΜΕΡΙΣΜΑ ΔΥΟ ΥΠΝΟΔΩΜΑΤΙΩΝ ΣΤΟ ΔΕΥΤΕΡΟ ΟΡΟΦΟ ΕΝΟΣ ΚΑΙΝΟΥΡΙΟΥ ΚΤΗΡΙΟΥ ΣΤΗΝ ΕΓΚΩΜΗ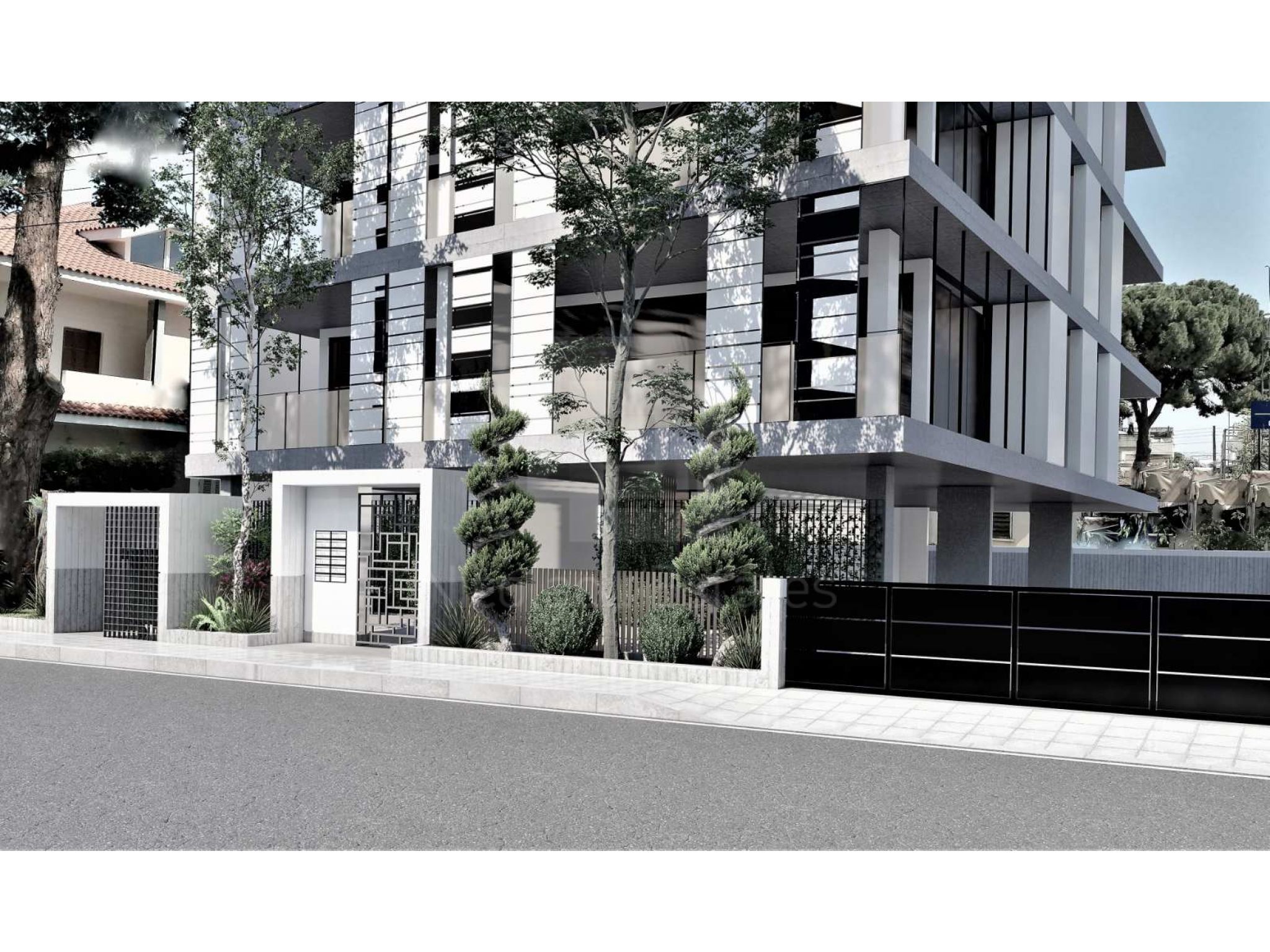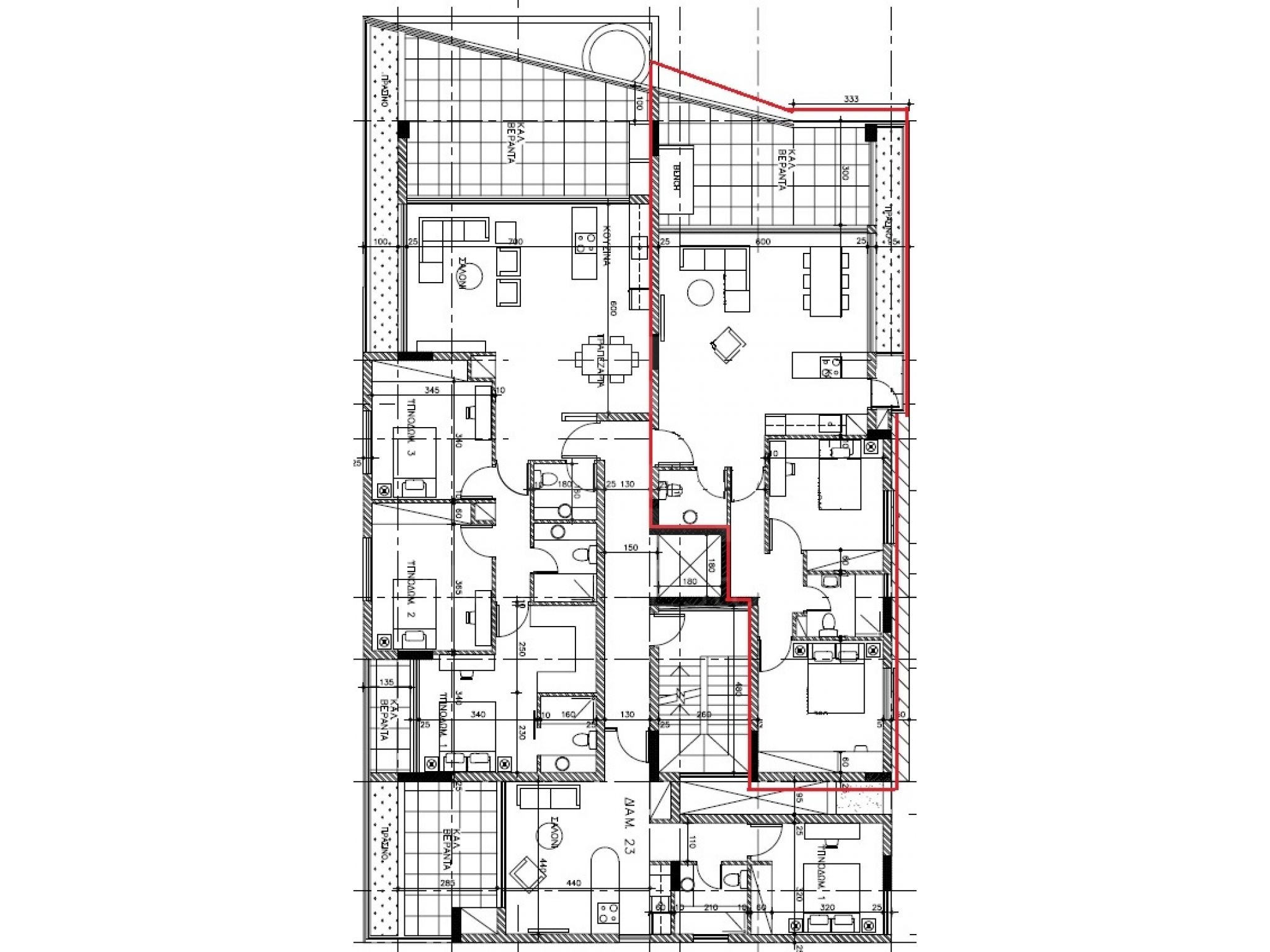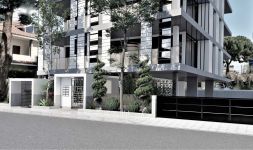 DESCRIPTION
This apartment is located in Engomi. It's on the second floor and consists of a living room with dining area and open plan kitchen, two bedrooms, a guest wc and one bathroom. It comes with storage, a parking spaces and a covered veranda.
*Available floor plans.
---
Αυτό το διαμέρισμα βρίσκεται στην Έγκωμη. Είναι στον δεύτερο όροφο και αποτελείται από σαλόνι με τραπεζαρία και κουζίνα ενιαίας διαρρύθμισης, δύο υπνοδωμάτια, τουαλέτα επισκεπτών και ένα μπάνιο. Διαθέτει αποθήκη, χώρο στάθμευσης και καλυμμένη βεράντα.
*Διαθέσιμες κατόψεις.
MAIN PROPERTY FEATURES
Garage / Designated Parking
This 2-bedroom apartment in Engomi, Nicosia is being offered for sale at EUR 257.000 (VAT not included).
Other property suggestions
VL15715
Agioi Omologites, Nicosia
3 Bed Apartment For Sale
ΤΡΙΑ ΥΠΝΟΔΩΜΑΤΙΑ ΔΙΑΜΕΡΙΣΜΑ ΣΤΟΥΣ ΑΓΙΟΥΣ ΟΜΟΛΟΓΗΤΕΣ ΜΕ ΚΟΙΝΟΧΡΗΣΤΗ ΠΙΣΙΝΑ
EUR 255.000
For internal use only:
47CHCH
VL15714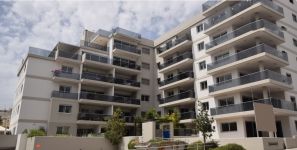 Acropoli, Nicosia
3 Bed Apartment For Sale
ΗΜΙΤΕΛΕΣ ΔΙΑΜΕΡΙΣΜΑ ΤΡΙΩΝ ΥΠΝΟΔΩΜΑΤΙΩΝ ΣΤΗΝ ΑΚΡΟΠΟΛΗ
EUR 241.000
For internal use only:
47CHCH
VL15676
Strovolos, Nicosia
3 Bed Apartment For Sale
ΤΡΙΑ ΥΠΝΟΔΩΜΑΤΙΑ ΔΙΑΜΕΡΙΣΜΑ ΣΤΗ ΧΡΥΣΕΛΕΟΥΣΑ, ΣΤΟ ΣΤΡΟΒΟΛΟ - ΠΟΛΥ ΚΑΛΗ ΕΥΚΑΙΡΙΑ
EUR 265.000
For internal use only:
47CHCH
VL15645
Aglantzia, Nicosia
3 Bed Apartment For Sale
ΠΟΛΥΤΕΛΗΣ ΔΙΑΜΕΡΙΣΜΑ ΤΡΙΩΝ ΥΠΝΟΔΩΜΑΤΙΩΝ ΣΕ ΗΣΥΧΗ ΠΕΡΙΟΧΗ ΣΤΟ ΠΛΑΤΥ
EUR 296.000
For internal use only:
50CHPI
VL15407
Aglantzia, Nicosia
2 Bed Apartment For Sale
ΚΑΙΝΟΥΡΙΟ ΔΙΑΜΕΡΙΣΜΑ ΔΥΟ ΥΠΝΟΔΩΜΑΤΙΩΝ ΣΕ ΠΡΟΝΟΜΙΑΚΗ ΠΕΡΙΟΧΗ ΣΤΗ ΛΕΥΚΩΣΙΑ, ΣΤΗΝ ΑΓΛΑΝΤΖΙΑ
EUR 238.000
For internal use only:
57GEAL
VL15406
Agios Dometios, Nicosia
3 Bed Apartment For Sale
ΚΑΙΝΟΥΡΙΟ ΔΙΑΜΕΡΙΣΜΑ ΤΡΙΩΝ ΥΠΝΟΔΩΜΑΤΙΩΝ ΜΕ 2 ΧΩΡΟΥΣ ΣΤΑΘΜΕΥΣΗΣ ΣΤΟΝ ΑΓΙΟ ΔΟΜΕΤΙΟ
EUR 320.000
For internal use only:
57GEAL
VL15383
Aglantzia, Nicosia
2 Bed Apartment For Sale
ΚΑΙΝΟΥΡΓΙΟ ΜΟΝΤΕΡΝΟ ΔΙΑΜΕΡΙΣΜΑ ΜΕ ΔΥΟ ΧΩΡΟΥΣ ΣΤΑΘΜΕΥΣΗΣ ΣΤΗΝ ΑΓΛΑΝΤΖΙΑ
EUR 239.000
For internal use only:
50CHPI
VL15259
Agioi Omologites, Nicosia
3 Bed Apartment For Sale
ΔΙΑΜΕΡΙΣΜΑ ΤΡΙΩΝ ΥΠΝΟΔΩΜΑΤΙΩΝ ΣΤΟΥΣ ΑΓΙΟΥΣ ΟΜΟΛΟΓΗΤΕΣ ΜΕ ΕΥΚΟΛΗ ΠΡΟΣΒΑΣΗ ΣΕ ΟΛΑ ΤΑ ΜΕΡΗ ΤΗΣ ΠΡΩΤΕΥΟΥΣΑΣ
EUR 260.000
For internal use only:
50CHPI
VL15258
Aglantzia, Nicosia
3 Bed Apartment For Sale
ΤΡΙΑ ΥΠΝΟΔΩΜΑΤΙΑ ΔΙΑΜΕΡΙΣΜΑ ΣΤΗΝ ΑΓΛΑΝΤΖΙΑ - ΠΕΡΙΟΧΗ ΡΙΚ
EUR 265.000
For internal use only:
50CHPI
VL15257
Strovolos, Nicosia
2 Bed Apartment For Sale
ΚΑΙΝΟΥΡΓΙΟ ΔΙΑΜΕΡΙΣΜΑ ΔΥΟ ΥΠΝΟΔΩΜΑΤΙΩΝ ΣΕ ΜΙΑ ΟΜΟΡΦΗ ΚΑΤΟΙΚΗΜΕΝΗ ΠΕΡΙΟΧΗ ΣΤΟ ΣΤΡΟΒΟΛΟ
EUR 255.000
For internal use only:
50CHPI
VL15255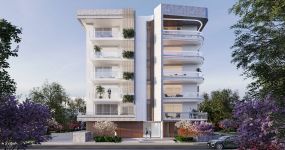 Acropoli, Nicosia
3 Bed Apartment For Sale
ΚΑΙΝΟΥΡΓΙΟ ΔΙΑΜΕΡΙΣΜΑ ΤΡΙΩΝ ΥΠΝΟΔΩΜΑΤΙΩΝ ΙΔΑΝΙΚΟ ΓΙΑ ΟΙΚΟΓΕΝΕΙΑ ΣΤΗΝ ΑΚΡΟΠΟΛΗ
EUR 295.000
For internal use only:
50CHPI
VL15250
Town Center, Nicosia
3 Bed Apartment For Sale
ΚΑΙΝΟΥΡΓΙΟ ΔΙΑΜΕΡΙΣΜΑ ΤΡΙΩΝ ΥΠΝΟΔΩΜΑΤΙΩΝ ΣΤΟ ΚΕΝΤΡΟ ΤΗΣ ΛΕΥΚΩΣΙΑΣ ΚΟΝΤΑ ΣΕ ΟΛΕΣ ΤΙΣ ΚΑΘΗΜΕΡΙΝΕΣ ΥΠΗΡΕΣΙΕΣ
EUR 270.000
For internal use only:
50CHPI
VL15249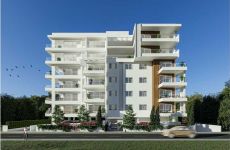 Likavitos, Nicosia
3 Bed Apartment For Sale
ΤΡΙΑ ΥΠΝΟΔΩΜΑΤΙΑ ΔΙΑΜΕΡΙΣΜΑ ΜΕ ΚΗΠΟ ΟΡΟΦΗΣ ΣΤΟ ΛΥΚΑΒΗΤΟ
EUR 330.000
For internal use only:
50CHPI
VL15246
Dasoupolis, Nicosia
2 Bed Apartment For Sale
ΚΑΙΝΟΥΡΓΙΟ ΔΥΟΡΟΦΟ ΔΙΑΜΕΡΙΣΜΑ ΔΥΟ ΥΠΝΟΔΩΜΑΤΙΩΝ ΣΤΗ ΔΑΣΟΥΠΟΛΗ
EUR 245.000
For internal use only:
50CHPI
VL15245
Dasoupolis, Nicosia
3 Bed Apartment For Sale
ΚΑΙΝΟΥΡΓΙΟ ΔΙΑΜΕΡΙΣΜΑ ΤΡΙΩΝ ΥΠΝΟΔΩΜΑΤΙΩΝ ΣΤΗ ΔΑΣΟΥΠΟΛΗ
EUR 255.000
For internal use only:
50CHPI
VL15176
Acropoli, Nicosia
2 Bed Apartment For Sale
ΚΑΙΝΟΥΡΙΟ ΔΙΑΜΕΡΙΣΜΑ ΔΥΟ ΥΠΝΟΔΩΜΑΤΙΩΝ ΣΤΗΝ ΑΚΡΟΠΟΛΗ
EUR 247.000
For internal use only:
50CHPI